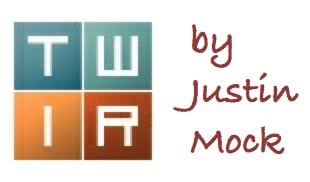 If last week's column went to Europe, then this week's stayed there. The Golden Trail Series's Dolomyths Run Skyrace (Italy), Ultra-Trail World Tour's Eiger Ultra Trail (Switzerland), World Mountain Running Association's Snowdon International Mountain Race (U.K.), and Skyrunner World Series's Royal Ultra Sky Marathon Gran Paradiso (Italy) led a very full tilt of high-level racing. And don't worry, we also have some stateside reports from the Speedgoat 50k, Vermont 100 Mile, and more. There's a lot here, we're coming at you fast!
Dolomyths Run Skyrace – Canazei, Italy
The Dolomyths Run Skyrace had two race distances last weekend, including a 61k ultramarathon, and another two this weekend. The 22k (13.7 miles) race was part of the Golden Trail Series, and over that short distance the route packed in 1,700 meters (5,600 feet) of elevation gain.
Men
Watch out world, Davide Magnini (Italy) has arrived. The 21-year-old won the Marathon du Mont Blanc at the end of June, also a Golden Trail Series race, and repeated that victory with another here. Magnini won in 2:00, and that's only 17 seconds off Kilian Jornet's course record. Magnini also won the weekend-opening Vertical K in 32:54, for the second-straight year. The future is bright for this one.
Nadir Maguet (Italy) and Elazzaoui Elhousine (Morocco) finished in a hand-holding tie for second at 2:02, and fourth- and fifth-place Jan Margarit (Spain) and Bartłomiej Przedwojewski (Poland) both ran 2:03, but with Margarit 11 seconds in front.
The rest of the top 10 included:
6 – Stian Angermund-Vik (Norway) – 2:04
7 – Finlay Wild (U.K.) – 2:05
8 – Jose Quispe (Peru) – 2:05
9 – Stian Øvergaard Aarvik (Norway) – 2:06
10 – Rémi Bonnet (Switzerland) – 2:07
David Sinclair was the first American, running 2:12 for 18th.
Women
Judith Wyder (Switzerland) chased down Maude Mathys (Switzerland) on the race's long downhill to the finish and won in 2:18. That is a new course record, by some seven minutes. Ruth Croft (New Zealand) overtook Mathys on that downhill too and was second in 2:21, just 12 seconds in front of third-place Mathys. All three were under the previous course best.
In 2015, Mathys received a warning without suspension from the Disciplinary Chamber for Doping Cases of Swiss Olympic for two positive tests for clomifene (previously clomiphene) after it was determined that she was mistakenly taking the drug without first obtaining a World Anti-Doping Agency Therapeutic Use Exemption.
Elise Poncet (France) edged Elisa Desco (Italy) for fourth with the pair running 2:31 and 2:32. From 2010 to 2012, Desco served a two-year ban from the IAAF after she tested positive for EPO at the 2009 World Mountain Running Championships.
The rest of the women's top 10 included:
6 – Anaïs Sabrié (France) – 2:36
7 – Silvia Rampazzo (Italy) – 2:36
8 – Meg Mackenzie (South Africa) – 2:37
9 – Emily Schmitz (USA) – 2:37
10 – Arina Riatsch (Switzerland) – 2:37
Next in the Golden Trail Series is the August 11 Sierre-Zinal race in Switzerland. Sierre-Zinal doubles as a World Mountain Running Association (WMRA) World Cup race too.
Speedgoat 50k – Snowbird Resort, Utah
Men
If Magnini is running hot right now, so too is Michelino Sunseri. He backed up a second-place run at last month's Broken Arrow Skyrace 52k with a big win here at the Speedgoat 50k. After a 13th-place finish at March's Way Too Cool 50k, the 27-year-old has quickly turned his year around. His 5:14 Speedgoat run ranks seventh-best in the race's history.
Following a similar upward trajectory, Benjamin Stout was second in 5:20. Alex Nichols ran 5:35 for third.
Women
Anna Mae Flynn won here in 2017, and came back with another victory. Her 6:30 finish bested Taylor Nowlin by seven minutes. Alexis Crellin was third in 7:02.
Royal Ultra Sky Marathon Gran Paradiso – Ceresole Reale, Italy
The Royal Ultra Sky Marathon Gran Paradiso race happens only every two years, alternating with Trofeo Kima. The race was the year's ninth Skyrunner World Series contest and ran 55k and with 4,141 meters (13,600 feet) of elevation gain over seven passes. The race uniquely starts 2,000 meters above sea level too, and runs through Italy's first national park.
Men
We've got some new (to us) names in the first two spots of the men's podium. Cristian Minoggio (Italy) and Gautier Airiau (France) raced into the final kilometers finishing just 57 seconds apart. Minoggio officially came in at 6:50 and Airiau at 6:51.
It wouldn't be a Skyrunner World Series race without Ruy Ueda (Japan), and the perennial competitor was third here in 6:56. Hannes Namberger (Germany) and Andy Symonds (U.K.) were fourth and fifth in 6:57 and 7:05, respectively.
Women
Just fourth at last week's BUFF Epic Trail 42k Skyrunning race in Spain, Ragna Debats (Netherlands, living in Spain) regained her winning form. Not only that, but she also set a new course record with a 7:52 run that placed her 13th overall. Debats continues to lead the Skyrunner World Series.
Unlike the close men's race, Debats was well clear of her chasers. Third through fifth though were particularly close. Myriam Guillot (France) was second in 8:14, Oihana Azkorbebeitia (Spain) was third in 8:45, Antoniya Grigorova (Bulgaria) was fourth in 8:48, and Silvia Puigarnau (Spain) was fifth in 8:50.
Full results (when available).
The next Skyrunner World Series race happens next weekend in Andorra with the Skyrace Comapedrosa.
Snowdon International Mountain Race – Llanberis, Wales
Men
Four races into the World Mountain Running Association World Cup and Andrew Douglas (U.K.) has won three of the four. He led nearly every step of the Snowdon International Mountain Race in Wales, building a 92-second lead to the course high point, and then adding to it slightly on the way down. Douglas finished the race in 1:04 and with just three races left in the cup, he nearly has this year's crown locked up.
Twin brothers Martin and Bernard Dematteis (Italy) were second and third in 1:06 and 1:07.
Women
Sarah McCormack (Ireland) pushed back on a late charge from Elisa Sortini (Italy) to win the women's race. McCormack was nearly a minute up at the race's peak, but Sortini caught her with two miles to go. McCormack then dug deep for a 22-second win in 1:14, and Sortini was immediately behind. Hatti Archer (U.K.) was third in 1:17.
Eiger Ultra Trail – Grindelwald, Switzerland
The seventh Eiger Ultra Trail ran 101k (63 miles) and with 6,700 meters (22,000 feet) of elevation gain. Though not a particularly competitive field by the series's own standards, the race was part of the Ultra-Trail World Tour.
Men
Eiger dreams came true for Jean-Philippe Tschumi (Switzerland). He won a relatively close one in 11:38, 10 minutes in front of Andris Ronimoiss (Latvia). Walter Manser (Switzerland) was right there too, third in 11:52 and only four minutes back of Ronimoiss.
Women
Kathrin Götz made it a sweep for the host country, topping the women's group in 14:05. Ajda Radinja (Slovenia) and Helene Ogi (Switzerland) followed in 14:46 and 15:18, respectively.
UTMB and sister races TDS and CCC are up next on the Ultra-Trail World Tour calendar. Those races happen August 28 to 31 in Chamonix, France.
Andorra Ultra Trail Vallnord – Andorra
This group of races in landlocked Andorra includes the notorious Ronda dels Cims 170k (105 miles) race and all of its 13,500 meters (44,300 feet) of elevation gain. I'm shaking my head, that's a lot of climbing.
Men
In the Ronda dels Cims, Sergio Tejero (Spain) ran alone from 32k in and finished in 30:21.
If Ronda dels Cims isn't enough, the two-person Eufòria race goes for 233k (145 miles) and 20,000 meters (65,600 feet) of elevation gain. Cousins Jose Manuel Rodriguez and Mario Rodriguez, both of Spain, did the wild adventure in 67 hours, 29 minutes.
Women
Silvia Trigueros (Spain) went to the front at the beginning of the women's race and crushed the former course best. She finished in 34:21, a time good for seventh overall. She was nearly 13 hours better than the second-place female, Stephanie Case (Canada).
Nerea Martinez (Spain), the former course-record-holder of Ronda dels Cims, instead teamed with Salvador Vilalta (Spain) and finished third overall, first mixed team, in the Eufòria race. Their time was 75 hours, 8 minutes.
Badwater 135 Mile – Death Valley, California
Starting at night on Monday, July 15, the 42nd Badwater 135 Mile ran point to point from Death Valley, the lowest point in the U.S., to the base of Mount Whitney, the highest point in the mainland U.S. Runners were aided by favorable temperatures and both men's and women's winners, coincidentally both 2017 IAU 24-hour world champions, and both race rookies, set new course records.
Men
Yoshihiko Ishikawa (Japan) ran 21:33 to beat the field by hours and steal 22 minutes from Pete Kostelnick's 2016 course best.
Harvey Lewis, racing in his ninth Badwater, was second male and third overall in 26:11, and Tetsuo Kiso (Japan) was third male, fourth overall, in 28:02.
Women
Wow, Patrycja Bereznowska (Poland) is a force. She's the reigning 24-hour world champion, a former 24-hour world-record holder, the 48-hour world-record holder, the Spartathlon course-record holder, and now the Badwater champion and course-record holder. She ran 24:13 and that was good for second overall, and over five hours better than the next woman. The previous course best was a 25:53 run in 2016 by Aly Allen (née Venti).
Gina Slaby was second female and ninth overall, in 29:26. Third-place Lisa DeVona finished in 32:36.
Other Races and Runs
Vermont 100 Mile
Gediminas Grinius (Lithuania) won the Vermont 100 Mile in 16:01. Grinius is doing the Grand Slam of Ultrarunning and his time was just four minutes back of what Ian Sharman ran in 2013 as part of his record-setting Grand Slam. Grinius however was 37 minutes ahead entering Vermont, by virtue of his run at last month's Western States 100, which means he's now 32 minutes and change ahead of Sharman's cumulative pacing. Up next in the Grand Slam is the Leadville Trail 100 Mile in August. Christine Mosley won the women's race in 20:08. Full results.
Crow Pass Crossing
Race volunteer David Johnston shared pictures on social media of a river crossing at Alaska's Crow Pass Crossing, and it must be the longest river crossing in trail racing. The 22.5-mile backcountry run goes point to point and Scott Patterson and Christy Marvin repeated as champions. Patterson ran 3:03 and Marvin 3:39. Patterson also won in 2016, 2015, 2013, and 2012. Marvin's history is similar, she won in 2016, 2015, and 2014, too. Full results.
Tahoe Rim Trail 100 Mile
Chris Price moved to the Tahoe Rim Trail 100 Mile lead at mile 58, and carried on to win in 19:56. For the women, Madison Hart, age 21, became the youngest TRT 100-miler winner in history with her 23:18 finish. Full results (when available).
McCall Trailrunning Classic
Montana Bartschi and Erin Phelps won the 8th McCall Trailrunning Classic 40-miler in Idaho, finishing in 8:10 and 8:26. Phelps was third overall. Full results.
Call for Comments
Your turn! Tell us what races you took part in or spectated at this mid-summer weekend.