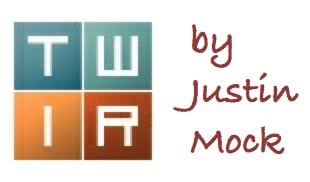 We're going to Europe, figuratively. Our cross-Atlantic friends kick in this week with the BUFF Epic Trail 42k in Spain, the Glossglockner Berglauf mountain race in Austria, and Italy's Dolomyths Run Ultra. We've got all of that, and more, and bring it back home with a quick preview of next weekend's Speedgoat 50k in Utah. This week's report is a big one, dig in.
BUFF Epic Trail 42k – Barruera, Spain
Skyrunner World Series races have been coming often–there are 16 races in total–but the BUFF Epic Trail 42k stood out as a 'SuperSky' race with double points counting toward the overall series rank. The race was to have gained 2,800 meters (9,200 feet) through the Pyrenees, but instead ran on a slightly different bad-weather route that avoided the highest ridge.
Women
Sheila Avilés (Spain) didn't have far to travel; the race was nearly in her backyard. She won in 4:37 after overtaking longtime leader Johanna Åström (Sweden) in the race's final kilometers. It was Avilés's second SuperSky win of the year and that's enough to vault her to second in the overall rankings.
Åström is new to the Skyrunner World Series and was a surprise second in 4:42, and Holly Page (U.K.), the race's 2018 winner, was third in 4:54.
Despite finishing just fourth in 4:57, Ragna Debats (Netherlands, living in Spain) continues to lead the overall series. Coming off a drop at the recent Trail World Championships, the once-unassailable Debats has shown some vulnerability of late.
Anne-Lise Rousset (France) ran 5:02 for fifth.
Men
Oriol Cardona (Spain) entered the race tied atop the overall rankings, and made sure to get the needed separation with a first-place 4:08. Like women's winner Avilés, Cardona too is a native Catalan and was racing in his home territory and he too only gained the ultimate lead, passing Ruy Ueda (Japan) on the last uphill.
After a late start to the series, and after falling behind in this race early, Jonathan Albon (U.K.) chased late and finished second in 4:10.
Zaid Ait Malek (Spain) was third in 4:11, and Ueda, who led much of the race, held on to finish fourth in 4:13. Once tied with Cardona, Ueda is now second in the overall series standings.
Borja Fernandez (Spain) ran 4:18 for fifth.
The next Skyrunner World Series race is next weekend's Royal Ultra Skymarathon Gran Paradiso 55k in Italy.
Grossglockner Berglauf – Heiligenblut, Austria
The mostly uphill Glossglockner Berglauf race runs 13.5k and gains 1,494 meters (4,900 feet), and it was the year's third World Mountain Running Association World Cup contest.
Women
Sarah Tunstall (U.K.) conquered 'the wall,' the race's steep, final 800-meter section, and topped out first in 1:26. That pushed Purity Gitonga (Kenya) to runner-up status for the second-straight year, this time in 1:27, just over a minute behind Tunstall. Alexandra Hauser (Austria) gained a podium position for the host country in third in 1:28.
Later results had well-known runners Sarah McCormack (Ireland) and Charlotte Morgan (U.K.) in fourth and seventh, respectively.
Men
Filimon Abraham (Eritrea) bested 2018 World Cup winner Geoffrey Ndungu (Kenya) in the men's race. Filimon finished in 1:11 and Ndungu finished in 1:12, though only 23 seconds back.
Manuel Innerhofer (Austria) was third in 1:12.
Winner of the first two Cup races, Andrew Douglas (U.K.) finished fourth, and deeper results include perennial WMRA standouts Francesco Puppi (Italy) and Martin Dematteis (Italy) in fifth and sixth.
Sam Sahli (USA) was 24th.
The next WMRA World Cup race is next weekend's Snowdon International Mountain Race 15k in the U.K.
Dolomyths Run Ultra Trail – Colfosco, Italy
It's next weekend's Dolomyths Run Skyrace 22k that's part of the Golden Trail Series, but this weekend's Dolomyths Run Ultra Trail 61k was a pretty good show too.
Women
Giuditta Turini (Italy) was the lone female sub-eight-hour finisher, winning the mountain adventure in 7:47. She was in front from start to finish. Lara Martins (Brazil) broke up an otherwise all-Italian top 10 with her second-place 8:15, and Francesca Perrone (Italy) was third in 8:25.
Men
Turini's life partner Franco Collé (Italy) topped the men's group in 6:17, winning a close fight against Marco De Gasperi (Italy) and Giovanni Tacchini (Italy). The two chasers followed in 6:20 and 6:26. Collé, a two-time Tor Des Géants winner, stripped just over a minute from the race's previous best.
Kendall Mountain Run – Silverton, Colorado
Despite 10 snowfield crossings, the 42nd annual Kendall Mountain Run went to the top of the 13,066-foot peak and back, all over 12 miles, on Saturday.
Women
Kelly Wolf did just enough to win, reaching the in-town finish in 2:07. That was 55 seconds better than Colleen Lingley and 71 seconds up on third-place Imogen Ainsworth, as part of a tightly bunched lead three.
Deeper results included eighth-place Andrea Huser (Switzerland) and 16th-place Lucy Bartholomew (Australia).
Men
Timmy Parr has been a familiar face on this race's podium. He was second in 2018, third in 2017 and 2016, and second in 2015. He finally won one this time, going for 1:44. Tate Lagasca and Austin Horn were second and third in 1:46 and 1:47, respectively.
Silverton Alpine 50k and Marathon – Silverton, Colorado
Aravaipa Running, who now puts on both the Kendall Mountain Run and Silverton Alpine 50k and Marathon in Silverton, Colorado, backed the two events up on one weekend, with the Silverton Alpine showdown on Sunday. Both the 50k and marathon completed a 27-mile loop with about 4,000 feet of elevation gain, and the 50k-ers tacked on about 4.6 miles in an out-and-back to get the mileage. The entire race takes place above 9,300 feet altitude and tops out just under 13,000 feet.
Women
Maggie Guterl won the women's marathon in 4:32. Becca Bramley was second woman and just two minutes back–and one of several women's and men's podium finishers doubling back on the previous day's Kendall Mountain Run. In third was Sarah Woerner who was another 2.5 minutes back, making that another tightly packed women's podium.
The race for the 50k women's win was close, with Heather Hoechst taking it in 5:09. Andrea Huser (Switzerland) was just behind in 5:10. Lucy Bartholomew (Australia) was third in 5:31.
Men
Cody Reed was way out front for the men's marathon, running away with the win in 3:45. Drew Frehs came home in 3:53 for second, and Luke Jay was a close third in 3:55.
In the 50k, it was Ryan Kaiser who was again the runaway victor in 3:56, which was also good for a course record. Anthony Kunkel took second in a distant 4:15, and Adam Doe was third in 4:27.
Power of Four 50k – Aspen, Colorado
Just like the more well-known ski mountaineering race of the same name, the Power of Four 50k trail run hits all four of the Aspen Snowmass mountains too. The seventh annual run gained 9,900 feet of elevation, and it was part of the Skyrunner USA series.
Women
Second at the recent Broken Arrow Skyrace 52k, obstacle-course-racer-turned-ultrarunner Rea Kolbl dominated the women's run in 6:07, a time good enough for seventh overall. She earned $1,000 cash money for the win. Julie Powell edged Darcy Piceu for second, 6:42 to 6:43.
Men
Josh Eberly controlled the men's race in 5:24, and he too pocketed $1,000. Clark Messman and John Herrick were second and third in 5:36 and 5:41, respectively.
Other Races and Runs
Cirque Series
The year's third Cirque Series race went to Utah's Alta Ski Area, traversing seven miles of terrain with 2,545 feet of elevation on a looped course. The race paid $1,000 to its winners, and that money again went to Morgan Arritola and Joe Gray. The two ran 1:09 and 1:00. Full results.
Mt. Hood 50 Mile
Almost all of Oregon's Mt. Hood 50 Mile race is on the Pacific Crest Trail, run as an out-and-back. Married couple Lauren and Nick Coury both won. The two clocked 7:13 and 6:23 marks. Full results.
Siskiyou Out Back 50 Mile
At the other end of Oregon, the Siskiyou Out Back group of races hit 20 years above the Rogue Valley. Luanne Park, age 58, and Niko Tutland, age 24, topped the 50-mile race in 10:18 and 8:41, and Amber Singh and Jared Hixon led the 50k race in 4:53 and 4:02. Full results.
Vol State 500k
The 314-mile Vol State 500k takes back roads all the way across Tennessee. Updates happen every 12 hours and last count had Bev Anderson-Abbs, running with husband Alan, leading the women's group at 257 miles. U.S. 24-hour national team member Greg Armstrong is going without a crew, and doing it in sandals and socks, but he was 305 miles in and atop the overall chart. Update, Monday, 9 a.m. U.S. Mountain Time: Overnight last night, Greg Armstrong finished and Bev Anderson-Abbs is now listed at 287 miles completed. Tracking.
Knee Knackering North Shore Trail Run
The deep woods Knee Knackering North Shore Trail Run runs 30 miles point-to-point in British Columbia, and packs in 8,000 feet of elevation gain on a challenging course. Aisling O'Shea and Mike Sidic popped 5:37 and 4:42 runs to win the longtime race. Full results.
Salomon 4 Trails
The Salomon 4 Trails race went on hiatus for a few years, but came back with a new format. The four-stage contest went just less than 25k each day in Austria. Ida-Sophie Hegemann (Germany) and Matthias Baur (Germany) won the event with cumulative finishes in 10:25 and 8:48, respectively. Full results.
Gran Trail Courmayeur 
The 105k (65 miles) Gran Trail Courmayeur race gains 6,600 meters (21,650 feet) of elevation in the Mont Blanc region. Lisa Borzani (Italy) took the women's crown in 17:03, and men's winner Andrea Macchi (Italy) won in 13:59. Macchi also won the race in 2017. Full results.
Angel Creek 50 Mile
Poor air quality from wildfires forced the cancellation of Alaska's Angel Creek 50 Mile race this weekend.
Tonight (July 15) – Badwater 135 Mile – Death Valley, California
The Badwater 135 Mile returns, for the 42nd year, on Monday, July 15. The first of three start waves leaves at 8 p.m. U.S. Pacific Time. The route remains point to point from Death Valley–the lowest elevation in North America–to the base of Mount Whitney, and that route, all on road and typically all hot, totals 14,600 feet of elevation gain.
Men
Zach Gingerich – 1st 2019 Pigtails Challenge 100 Mile
Pete Kostelnick – 1st 2016 Badwater 135
Yoshihiko Ishikawa (Japan) – 1st 2018 Spartathlon
Harvey Lewis – 3rd 2017 Badwater 135
Grant Maughan – 6th 2017 Badwater 135
Steve Slaby – 12th 2017 IAU 24-Hour World Championships
Women
Patrycja Bereznowska (Poland) – 1st 2017 IAU 24-Hour World Championships
Amy Costa – 2nd 2017 Badwater 135
Gina Slaby – 4th 2017 IAU 24-Hour World Championships
Annie Weiss – 2nd 2018 Kettle Moraine 100 Mile
There are just 26 female entrants, but the Bereznowska-versus-Slaby race could be particularly exciting.
Next Weekend – Speedgoat 50k – Snowbird Resort, Utah
Karl Meltzer's Speedgoat 50k is over a decade into its run as one of the country's top 50k races, and it's still going strong. The expert-level course is entirely above 7,600 feet and with 11,800 feet of climbing.
Women
Sarah Bard – 5th 2019 Chuckanut 50k
Rhea Black – 1st 2019 Quicksilver 50k
Alexis Crellin – 1st 2019 River of No Return 53k
Anna Mae Flynn – 1st 2019 Lake Sonoma 50 Mile
Ashley Hawks – 9th 2019 Broken Arrow Skyrace 52k
Teresa Kaiser – 1st 2019 San Diego 100 Miler
Taylor Nowlin – 4th 2019 Broken Arrow Skyrace 52k
Men
Jackson Cole – 4th 2019 Kendall Mountain Run
Tyler Fox – 2nd 2019 Jemez Mountain 50k
Germain Grangier (France) – 5th 2018 CCC
Jeff Mogavero – 3rd 2019 Way Too Cool 50k
Alex Nichols – 2nd 2018 Hong Kong 100k
Sam Sahli – 2nd 2019 Broken Arrow Skyrace 26k
Jeshurun Small – 4th 2019 Moab Red Hot 55k
Ben Stout – 5th 2019 Way Too Cool 50k
Michelino Sunseri – 2nd 2019 Broken Arrow Skyrace 52k
Darren Thomas – 1st 2018 Hellgate 100k
Eli White – 2nd 2019 Miwok 100k
Tyler Wolfe – 3rd 2019 Canyons 100k
Call for Comments
Like what you see, but want to add to it? Use the comments to tell everyone about other races you spectated or ran in this past weekend. Thanks!