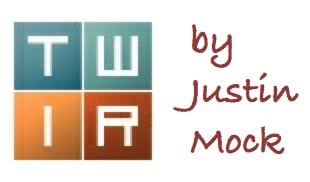 We don't need to exaggerate, it was one of the biggest weekends of the racing year! The Western States 100, Lavaredo Ultra Trail, Skyrunning's Olympus Marathon, and the Golden Trail Series Marathon du Mont Blanc were all among the highlights.
Marathon du Mont Blanc – Chamonix, France
The Marathon du Mont Blanc was the year's second Golden Trail Series contest and that alone makes it internationally competitive. That the race is in super-scenic Chamonix, France and part of a big weekend of races sure helps too.
Women
The race happened during a record-setting heatwave across France, but Ruth Croft (New Zealand) is on a bit of a personal hot streak too. She took second at the Trail World Championships in early June, and won here in 4:34, for the second straight year. That's a pretty good set of racing at this level, and one she'll look to keep going for the rest of the Golden Trail Series as the group builds toward an October finale at Nepal's Annapurna Trail Marathon.
Silvia Rampazzo (Italy) was second in 4:37, and Eli Anne Dvergsdal (Norway) was less than a minute back in 4:38 for third. It was Dvergsdal who won the year's first Golden Trail Series race, Spain's Zegama-Aizkorri Marathon.
Everything in the Golden Trail Series is extra competitive, so we'll take it 10 deep.
4 – Fanny Borgström (Sweden) – 4:42
5 – Elí Gordon (Spain) – 4:45
6 – Meg Mackenzie (South Africa) – 4:48
7 – Azara García (Spain) – 4:49
8 – Amandine Ferrato (France) – 4:53
9 – Oihana Azkorbebeitia (Spain) – 4:59
10 – Mercedes Pila (Ecuador) – 5:01
Megan Kimmel (USA) did not finish.
Men
With fast climbs and faster drops, Davide Magnini (Italy) jumped the men's field, and he was, well, magnini-ficent with a rather dominating 3:47 win. Magnini is just 21 years old. Nadir Maguet (Italy) was a distant second in 3:54, and Bartłomiej Przedwojewski (Poland) was third in 3:56.
4 – Stian Angermund-Vik (Norway) – 3:57
5 – Rémi Bonnet (Switzerland) – 3:58
6 – Thibaut Baronian (France) – 3:59
7 – Pierre-Hugo Romain (France) – 4:00
8 – Nicolas Martin (France) – 4:01
9 – Aritz Egea (Spain) – 4:05
10 – Andy Wacker (USA) – 4:05
Deeper U.S. results included Jackson Brill (4:13), Cole Watson (4:29), and Sage Canaday (4:35), all outside of the top 10.
The next Golden Trail Series race is the July 21st Dolomyths Run Skyrace.
90k du Mont Blanc – Chamonix, France
Sure the marathon distance here was the marquee race, but the accompanying 90k du Mont Blanc brought out a great field too.
Women
The top-three women all went under 14 hours, but it wasn't really that close. Katie Schide (USA, living in Switzerland) outpaced the group with a winning 13:04. Martina Valmassoi (Italy) and Maryline Nakache (France) chased their way onto the podium in 13:23 and 13:46.
Men
Xavier Thévenard (France) has crossed more than a few finish lines in Chamonix first, and he can add one more to that tally. He topped the men's field in 11:04. Patrick Bringer and Germain Grangier made it an all-France podium with 11:31 and 11:37 second- and third-place finishes.
Other familiar names among the deeper results included:
Petter Restorp (Sweden) – 4th, 11:42
Min Qi (China) – 7th, 12:04
Sylvain Camus (France) – 13th, 12:35
Lavaredo Ultra Trail – Cortina d'Ampezzo, Italia
Tre Cime is a popular group of three sharp peaks bolting nearly straight up, and its in this area that the Lavaredo Ultra Trail takes place. The race runs as a single loop, starting and finishing in the tourist town of Cortina, and with 5,800 meters (19,000 feet) of elevation gain over 120 kilometers (75 miles) of distance.
Women
Kathrin Götz (Switzerland) squeezed under the 15-hour mark with victory in 14:59:52. Audrey Tanguy (France) and Francesca Pretto (Italy) were second and third in 15:24 and 15:34, respectively.
Other familiar names in the results included:
Maite Maiora (Spain) – 5th, 16:29
Alessandra Boifava (Italy) – 6th, 17:04
Anne-Marie Watson (U.K.) – 8th, 17:17
Sophie Grant (New Zealand, living in the U.K.) – 17:24
Hillary Allen (USA) won the accompanying Cortina Trail 50k race for the second-straight year, running 5:30.
Men
Third in 2018, Tim Tollefson (USA) came back and won in 12:18. He was just two minutes off the time Hayden Hawks ran to win last year's race. Tollefson sure has proven his ability in big European mountain races. Could this be his year at UTMB?
Jia-Sheng Shen (China) and Sam McCutcheon (New Zealand, living in Scotland) joined Tollefson on the podium with 12:31 and 12:47 runs.
Other familiar names in the deeper results included:
Javi Dominguez (Spain) – 4th, 12:56
Harry Jones (U.K., living in Thailand) – 7th, 13:30
Sebastien Camus (France) – 10th, 13:59
Sylvain Court (France) – 11th, 14:12
Miguel Caballero (Spain) triumphed in the 50k event in 4:30.
Both the Lavaredo Ultra Trail and the Western States 100 were Ultra-Trail World Tour contests. The next UTWT race is the July 19 Eiger Ultra Trail 101k in Switzerland.
Olympus Marathon – Dion, Greece
Mount Olympus is the highest mountain in Greece, and the Olympus Marathon runs 44k (27.3 miles) nearly to the top and back down. The race gains 3,200m (10,500 feet) of elevation and was another stop of the Skyrunner World Series.
Women
2017 race winner Ragna Debats (Netherlands) came back and bettered her own course record, but it wasn't enough. Elisa Desco (Italy) overtook Debats on the downhill and set a new course best in 5:14. Debats was 1.5  minutes back, second in 5:15.
Desco continues to lead the women's series and the chase for a 10,000 Euro first-place prize. From 2010 to 2012, she served a two-year ban from the IAAF after she tested positive for EPO at the 2009 World Mountain Running Championships.
Anne-Lise Rousset (France) was third in 5:20.
Men
Skyrunning regular Zaid Ait Malek (Spain) won in 4:31, barely a minute better than second-place Kiril Nikolov (Bulgaria). Nikolov ran 4:33, and Pere Aurell (Spain) leaped from fifth to third on the final descent for a 4:34 finish.
Defending champion Dimitrios Theodorakakos (Greece) dropped early with injury.
Full results (when available).
The next Skyrunner World Series race is the July 14 BUFF Epic Trail 42k in Spain.
Western States 100 – Olympic Valley, California
Women
It's Western States, and the iRunFar team covered the race dynamics in greater depth separately, but there were 31 women included in the pre-race preview and we'll pull the results on all of them.
Clare Gallagher was 38 minutes back of then-leader Courtney Dauwalter at mile 62, but Gallagher's fast but somewhat more measured pace proved wise. When Dauwalter went down with injury, Gallagher seized the lead for the race's final 25 miles. And then when a fast-closing Brittany Peterson caught her with seven miles to go, Gallagher cranked the pace higher again and won in 17:23. It was the race's second-fastest time ever. Peterson followed in a close 17:34, and Kaci Lickteig, in her sixth Western States, ran 17:55 for third.
Just like we said, we want to cover everyone else from that pre-race preview, and here we go.
Beth Pascall (U.K.) – 4th, 18:06
Camelia Mayfield – 5th, 18:13
Kaytlyn Gerbin – 6th, 18:13
Nicole Bitter – 7th, 18:55
Kathryn Drew (Canada) – 8th, 18:59
Addie Bracy – 9th, 19:53
Corrine Malcolm – 10th, 20:02
Luzia Buehler (Switzerland) – 11th, 20:23
Cecilia Flori (Italy, living in New Zealand) – 12th, 20:24
Liz Canty – 13th, 20:55
Amber Weibel – 14th, 21:13
Lucy Bartholomew (Australia) – 15th, 21:19
Rachel Kelly – 16th, 21:42
Francesca Canepa (Italy) – 17th, 21:51
Kim Magnus (Canada) – 18th, 21:56
Moriah Buckley – 19th, 22:36
Grace Fisher – 20th, 22:59
Aliza Lapierre – 21st, 23:00
Alissa St Laurent (Canada) – 22nd, 23:03
Marie McNaughton (New Zealand, living in Hong Kong) – 23rd, 23:14
Annabelle Stearns (U.K.) – 25th, 23:44
Ladia Albertson-Junkans – 31st, 26:40
Rachel Bucklin – 37th, 27:24
Drops included Amanda Basham, the aforementioned Dauwalter, Camille Herron, Mandie Holmes, and YiOu Wang.
The top overachiever–that is, the first runner to finish that was not included in the iRunFar pre-race preview–was Kate Lukacs, she was 24th in 23:40.
Men
Jim Walmsley took off in Olympic Valley, left the field 10 miles later, and didn't let off the gas until he finished 100.2 miles after that. Walmsley's stunning new course record stands at 14:09. Training mate, and housemate, Jared Hazen was nearly as good, and also eclipsed Walmsley's year-old former course best with his own 14:26 run.
It took a sub-15-hour run to get on the podium, and 100-mile rookie Tom Evans (U.K.) did just that, by 16 seconds. He was third in 14:59:44.
Favorable conditions forced the field to run under 16 hours to get into the top 10. The men get equal treatment to the women here, and the results from all 30 men in that pre-race preview are below.
Matt Daniels – 4th, 15:21
Mark Hammond – 5th, 15:36
Gediminas Grinius (Lithuania) – 6th, 15:43
Stephen Kersh – 7th, 15:54
Patrick Reagan – 8th, 15:54
Jeff Browning – 9th, 15:55
Kyle Pietari – 10th, 15:56
Ryan Sandes (South Africa) – 11th, 16:08
Chris Mocko – 12th, 16:29
Kris Brown – 13th, 16:35
Tyler Green – 14th, 16:51
Ian Sharman (U.K.) – 15th, 16:54
Paul Giblin (U.K.) – 16th, 17:09
Brian Condon – 17th, 17:25
Steven Moore – 18th, 18:14
Hallvard Schjølberg (Norway) – 19th, 18:50
Yassine Diboun – 22nd, 19:26
Charlie Ware – 26th, 20:07
Gerad Dean – 27th, 20:27
David Laney – 28th, 20:39
Rudy Rutemiller – 34th, 21:33
Drops included Morgan Elliott, Jordi Gamito (Spain), Shaun Pope, and Eric Senseman.
Jimmy Elam and Michael Heimes were both late scratches and did not start the race.
The first men's finisher not included in the pre-race preview was Andrew McConnell. He was 20th in 18:55.
Other Races
Cirque Series
The upstart Cirque Series group of races pay really good prize money–$1,000 to its winners–and had the year's first event at Utah's Brighton Ski Area. The 6.7-mile race gained 3,000 feet of elevation on an up-and-down course. Morgan Arritola won the women's title in 1:18, and Joe Gray led the men in 1:12, just 45 seconds ahead of Brett Hales.  Full results.
Next Weekend – Mount Marathon Race – Seward, Alaska
It's not actually next weekend, the Mount Marathon Race and all its fireworks happen on Thursday, July 4. The 5k race starts in a tourist-lined downtown and runs up and down Mount Marathon by any path you pick.
Women
Allison Barnwell – 6th 2018 Mount Marathon Race
Holly Brooks – 1st 2014 Mount Marathon Race
Julianne Dickerson – 9th 2018 Mount Marathon Race
Denali Foldager-Strabel – 2nd 2018 Mount Marathon Race
Rose Frankowski – 7th 2018 Mount Marathon Race
Mira Hopkins – 10th 2018 Mount Marathon Race
Abby Jahn – 8th 2018 Mount Marathon Race
Hannah Lafleur – 5th 2018 Mount Marathon Race
Christy Marvin – 3rd 2018 Mount Marathon Race, 1st 2016 Mount Marathon Race
Allie Ostrander – 1st 2019 NCAA Track & Field Championships 3000m steeplechase, 1st 2017 Mount Marathon Race
Najeeby Quinn – 4th 2018 Mount Marathon Race
Aubrey Smith – 7th 2016 Mount Marathon Race
Jessica Yeaton – 1st 2018 Mount Marathon Race
All of last year's top 10 are back, and so too are past winners Allie Ostrander and Holly Brooks. Ostrander is fresh off a successful, and healthy, NCAA track campaign and if she lines up in downtown Seward, expect her to be out front from start to finish.
Men
Lars Arneson – 7th 2018 Mount Marathon Race
Kenneth Brewer – 9th 2018 Mount Marathon Race
Hayden Hawks – 1st 2019 Broken Arrow Skyrace 52k
Luke Jager – 6th 2018 Mount Marathon Race
Adam Jensen – 3rd 2018 Mount Marathon Race
Erik Johnson – 8th 2018 Mount Marathon Race
Max King – 2nd 2018 Mount Marathon Race
Benjamin Marvin – 5th 2018 Mount Marathon Race
David Norris – 1st 2018 Mount Marathon Race
Matt Novakovich – 1st 2012 Mount Marathon Race
Scott Patterson – 1st 2017 Mount Marathon Race
Ryan Phebus – 3rd 2018 Broken Arrow Skyrace 26k
Matt Shryock – 4th 2018 Mount Marathon Race
Allan Spangler – 15th 2017 Mount Marathon Race
Eric Strabel – 3rd 2016 Mount Marathon Race
Once you get in Mount Marathon, you don't leave. Nine of last year's top 10 return, and that group includes two-time winner and course-record holder David Norris. He also won the Knoya Ridge Run in Alaska in May of this year and is the presumptive favorite, but last year's runner-up, Max King, is back with more course knowledge, and race rookie Hayden Hawks might have the winning mix of speed and fearlessness too.
Call for Comments
Whew, that was a lot about the biggest races of the weekend, and that means we had to skip a lot of other smaller events. You know what to do; leave a comment to tell us about those ones below! Thanks.