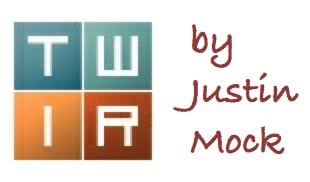 The Golden Trail Series and its international star power hit Colorado's Pikes Peak Marathon. The Skyrunner World Series put on their most extreme race yet, Switzerland's Matterhorn Ultraks. And under a dome in Wisconsin, Zach Bitter broke the 100-mile and 12-hour world records. Time's up, weekend, it's Monday.
Pikes Peak Marathon – Manitou Springs, Colorado
Sunday's Pikes Peak Marathon ran the full 26.2-mile marathon distance, for the 64th year, and with 7,770 feet of elevation gain to the top of the 14,115-foot mountain. And then they turned around and ran back downhill for a round trip. This year's race was part of the Golden Trail Series. iRunFar was there and covered the greater results in separate detail.
Women
Lynn Bjorklund ran 4:15:18 in 1981, and that stood as the race's best until Megan Kimmel ran 14 seconds better in 2018. Kimmel's record lasted just one year, and fell by a huge chunk of time.
Move over, other runners and record books, Maude Mathys (Switzerland) is on fire right now. She broke a 2008 Sierre-Zinal record two weeks ago, and then ran 4:02 here at Pikes, thanks to a 2:29 ascent. That time is a new course best by some 12-plus minutes.
The race is typically won and lost on the climb given its time relative to the overall finish, and Mathys's time up was the race's second-best ever. Only Kim Dobson has run faster up Pikes Peak, and her 2:24 record from 2012 was run during the uphill-only Pikes Peak Ascent. Mathys is certainly the best in the world right now at mountain races around the marathon distance.
(In 2015, Mathys received a warning without suspension from the Disciplinary Chamber for Doping Cases of Swiss Olympic for two positive tests for clomifene [previously clomiphene] after it was determined that she was mistakenly taking the drug without first obtaining a World Anti-Doping Agency Therapeutic Use Exemption. Mathys's Quartz Program profile shows regular health monitoring and a July 2019 anti-doping control. Quartz Program info.)
No one came close to Mathys, but Yngvild Kaspersen (Norway) was second to the top, in 2:54, and actually ran almost a minute better than Mathys downhill, toward a distant second-place 4:27. Meg Mackenzie (South Africa) was third in 4:32.
Men
Matt Carpenter won again. Well, it's somewhat true, though Carpenter of course did not race. This was to be a race of generation-best Kilian Jornet (Spain) against Carpenter's longstanding course record, and that record survived without serious threat. Jornet finished in 3:27, off of a 2:09 ascent. Carpenter's 1993 finish was 3:16, off a 2:01 ascent. Still, Jornet's finish is the fastest since Ricardo Mejia (Mexico) ran 3:21 in 1995. Jornet's climb up was just 13 seconds back of the day prior's Pikes Peak Ascent winning time, and his downhill was three minutes better than the second-best downhiller on this day.
Jornet was way out in front then, but behind him, Sage Canaday is turning his year around. After a few disappointing races, Canaday had his second-straight strong performance. Canaday, the 2014 Pikes Peak Ascent winner, finished in 3:39 for runner-up honors, and Marc Lauenstein (Switzerland), the 2014 Pikes Peak Marathon winner, was third in 3:40.
The next Golden Trail Series race is the September 21 Ring of Steall Skyrace in the U.K.
Pikes Peak Ascent – Manitou Springs, Colorado
Saturday's Pikes Peak Ascent was a bit of an undercard to the Sunday marathon, but the 13.3-mile run to the top of the mountain still turned in the weekend's fastest summit.
Women
Kim Dobson won the women's race for the seventh time, finishing in 2:41. As noted above, Dobson's course record 2:24 was run in 2012.
Ashley Brasovan won the Barr Trail Mountain Race on these same trails earlier this year and she was a relatively close second in 2:45. Mathilde Sagnes was third in 3:00.
Men
Like women's winner Dobson, Joe Gray won again too–for the third time, but also didn't reach his best on this course. Gray's 2:08 was three minutes off what he ran here in 2016.
Also like the women's race, the second-place runner was close, and the third-place runner wasn't. Seth Demoor finished in 2:12 for runner-up honors, and 2004 Pikes Peak Marathon winner Galen Burrell was third in 2:25.
Only the top-five runners finished under 2:30.
Matterhorn Ultraks Extreme – Zermatt, Switzerland
Matterhorn Ultraks itself is not a new event, but the Matterhorn Ultraks Extreme course used for the Skyrunner World Series was. Runners and series organizers called the extreme course the most challenging of the 16-race tour. The 25k race gained a ridiculous 2,876 meters (9,400 feet) of elevation gain.
Women
Johanna Åström (Sweden), one of the year's breakout skyrunners, followed a recent win at the Tromsø Skyrace with another victory. Åström finished in 4:12. Second-place Hillary Gerardi (USA) who ran in second for most of the race and led briefly before the final descent, chased home in 4:14. The rest of the group was well off the lead pace of these front two.
Denisa Dragomir (Romania), Elisa Desco (Italy), and Marianne Fatton (Switzerland) finished in 4:27, 4:32, and 4:33.
From 2010 to 2012, Desco served a two-year ban from the IAAF after she tested positive for EPO at the 2009 World Mountain Running Championships.
Sheila Avilés (Spain) continues to lead the series.
Men
Skyrunning newcomer Daniel Antonioli (Italy) was victorious in 3:30, and second-place Christian Mathys (Switzerland) followed just 20 seconds later. You may remember Mathys as the men's third-place finisher at the Trail World Championships earlier this year. The men's race was tightly bunched, and Zaid Ait Malek (Spain) was third in 3:31, Ultraks course designer Martin Anthamatten (Switzerland) was fourth in 3:32, and Alexis Sévennec (France) was fifth, also in 3:32.
Oriol Cardona (Spain) continues to lead the men's series.
The next Skyrunner World Series race is the September 15 Zacup Skyrace 27k in Italy.
Six Days in the Dome – Milwaukee, Wisconsin
On Saturday at the Six Days in the Dome event in Wisconsin, Zach Bitter ran 100 miles in an incredible 11:19 and change. It was a new to-be-ratified world record, breaking Russian Oleg Kharitonov's 11:28 run from 2002. Bitter's time measures to 6:47 per mile pace, and he did it with a negative split. Bitter covered the first 50 miles in 5:40 and the second in 5:38. After hitting 100 miles, Bitter kept going to total 104.88 miles (168.7928 kilometers) to break his own 12-hour world record too, which he'd set in 2013 at the Desert Solstice Track Invitational at 101.7 miles.
Olivier Leblond looks to have won the 48-hour race, but stopped at 39 hours and short of his own American 48-hour record. Leblond totaled 228.70 miles.
The event continues through next Saturday, August 31st.
Other Races and Runs
Cirque Series
The Cirque Series of short-course mountain races had its fifth, of six, 2019 races. This time it was at Sun Valley, Idaho on a 9.6-mile loop course with 3,420 feet of vertical gain. Grayson Murphy, a recent University of Utah grad with a sub-16 5,000-meter best, ran 1:26 to beat Morgan Arritola by almost two minutes. Arritola had won two earlier Cirque Series races in Utah. Joseph Demoor, the younger brother of Seth Demoor who is mentioned earlier in this article, won the men's race in 1:19. Full results.
Divide 100k
Abby Levene and John Knotts won the first-ever Divide 100k above Georgetown, Colorado. The two ran 14:55 and 12:59 on a route that tops out above 13,000 feet. Full results.
Cascade Crest 100 Mile
Yitka Winn led the top-five women under 24 hours at Washington's Cascade Crest 100 Mile. Winn finished in 21:16, and Tara Fraga and Kim Magnus (Canada) were second and third in 21:41 and 22:43. Men's winner Tyler Green came through in 18:04, and Cory Logsdon and Nate Jaqua finished second and third in 18:44 and 18:58. Full results.
Next Weekend – UTMB – Chamonix, France
iRunFar is jumping on a jet plane to cover next weekend's UTMB 105-mile race. The women's and men's fields have been separately previewed in incredible depth.
How healthy is Courtney Dauwalter (USA) after dropping at June's Western States 100 with injury? That's the biggest question for the women's field. Dauwalter will start the race for sure, and 2018 UTMB winner Francesca Canepa (Italy), Uxue Fraile (Spain), and Miao Yao (China) will be among the big group of challengers.
2018 first- and second-place finishers Xavier Thévenard (France) and Robert Hajnal (Romania) lead the men's field, but Tim Tollefson (USA) always does well here, and Pau Capell (Spain) has had a great year across a number of Ultra-Trail World Tour races.
Next Weekend – CCC – Courmayeur, Italy
UTMB is hardly the only race around Mont Blanc next weekend. All of the CCC, TDS, and OCC races will be competitive. The race's each call out a list of favorites, and while we simply can't exhaustively preview all of them, we'll highlight some of the top names on each of those charts.
At CCC, runners will race 101k and with 6,100 meters (20,000 feet) of elevation gain from Courmayeur, Italy to Chamonix, France.
Women
Gemma Arenas 

(Spain) – 7th 2019 Trail World Championships

Lucy Bartholomew

 (Australia) – 3rd 2018 Western States 100

Amanda Basham 

(USA) – 4th 2018 Western States 100

Emelie Forsberg 

(Sweden) – 2nd 2018 Ultra Skymarathon Madeira

Keely Henninger 

(USA) – 1st 2018 Lake Sonoma 50 Mile
Ailsa Macdonald (Canada) – 1st 2018 Black Canyon 100k

Jasmin Nunige 

(Switzerland) – 6th 2019 Vibram Hong Kong 100k

Holly Page 

(U.K.) – 1st 2018 Yading Skyrun
Brittany Peterson (USA) – 2nd 2019 Western States 100

Mira Rai 

(Nepal) – 14 2018 Ultra Skymarathon Madeira
Stephanie Violett (USA) – 6th 2018 Western States 100

Kelly Wolf 

(USA) – 1st 2019 Kendall Mountain Run
Men
Cristofer Clemente 

(Spain) – 2nd 2018 Trail World Championships

Marco De Gasperi 

(Italy) – 18th 2019 Trail World Championships

Benoit Girondel 

(France) – 1st 2017 Diagonale Des Fous
Luis Alberto Hernando (Spain) – 11th 2019 Trail World Championships

Michel Lanne 

(France) – 1st 2017 TDS

Sam McCutcheon 

(New Zealand) – 3rd 2018 Tarawera Ultramarathon

Mario Mendoza 

(USA) – 1st 2019 White River 50 Mile

Cody Reed 

(USA) – 2nd 2018 Tarawera Ultramarathons 100k
Jiasheng Shen (China) – 1st 2019 Vibram Hong Kong 100k
Next Weekend – TDS – Courmayeur, Italy
Just like CCC, TDS also runs from Courmayeur, Italy to Chamonix, France, but going the opposite direction. TDS has increased in length for 2019. This year's course is 145k (90 miles) long with 9,100 meters (29,850 feet) of elevation gain.
Women
Hillary Allen 

(USA) – 1st 2019 Cortina Trail 50k
Kathrin Götz (Switzerland) – 1st 2019 Lavaredo Ultra Trail
Audrey Tanguy (France) – 2nd 2019 Lavaredo Ultra Trail
Men
Pere Aurell 

(Spain) – 1st 2018 Transvulcania

Tofol Castaner

 (Spain) – 2nd 2019 Zugspitz Ultratrail

Jimmy Elam 

(USA) – 1st 2019 Canyons 100k

Jordi Gamito 

(Spain) – 3rd 2018 UTMB
Dmitry Mityaev (Russia) – 3rd 2018 Ultra Skymarathon Madeira
Ludovic Pommeret (France) – 7th 2019 Trail World Championships
Ryan Sandes (South Africa) – 11th 2019 Western States 100
Next Weekend – OCC – Orsières, Switzerland
The shortest of the competitive UTMB races, OCC runs 55k and point to point from Orsières, Switzerland to Chamonix, France.
Women
Sheila Avilés 

(Spain) – 3rd 2019 Trail World Championships
Ruth Croft (New Zealand) – 2nd 2019 Trail World Championships
Azara Garcia (Spain) – 4th 2019 Trail World Championships
Anna Mae Flynn (USA) – 1st 2019 Lake Sonoma 50 Mile
Men
Stian Angermund-Vik (Norway) – 6th 2019 Dolomyths Run Skyrace
Thibaut Baronian (France) – 6th 2019 Marathon du Mont Blanc
Nicolas Martin (France) – 5th 2019 Trail World Championships
Chris Mocko (USA) – 1st 2019 Squamish 50 Mile

Ruy Ueda 

(Japan) – 3rd 2019 Royal Ultra Skymarathon Gran Paradiso
Call for Comments
Oh wow, two big weekends in a row! Tell us where you were this weekend and what racing you saw too.