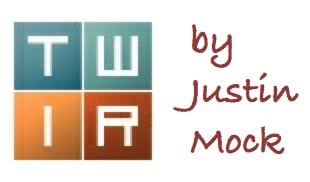 The column had been filled with European race results for a few weeks, but we came back home with Colorado's Leadville Trail 100 Mile and TransRockies Run, and Oregon's Waldo 100k. There's a lot here, and it's Monday again!
Leadville Trail 100 Mile – Leadville, Colorado
Men
Ryan Smith, the Ryan Smith who was eighth at UTMB in 2015 and won last year's High Lonesome 100 Mile, won the Leadville Trail 100 Mile in 16:33.
Early leader Jared Hazen dropped near mile 45 on his first trip up 12,600-foot Hope Pass, and that shortly gave Chad Trammell the lead. Smith passed Trammell not long thereafter, and then the top-three positions were set for the rest of the race. Trammell finished second in 17:56.
Devon Olson did make a late bid to jump from third to second, but came 51 seconds short of catching Trammell. Olson finished third in 17:57.
Chasing the Grand Slam of Ultrarunning record, Gediminas Grinius (Lithuania) was seventh in 19:22. Although Grinius had time on Ian Sharman's record 2013 campaign after the Slam's first two races, he lost a bunch here, stating afterward that the altitude was a challenge for him. Sharman ran Leadville in 16:30 in 2013.
Women
The women's race was a battle between past Western States 100 winners. In the end, 2015 WS 100 winner Magdalena Boulet outran 2017 WS 100 winner Cat Bradley with the pair finishing in 20:18 and 20:45, respectively. Boulet was 11th overall.
Third-place Samantha Wood finished in 23:52 and fourth-place Carrie Stafford grabbed the women's last sub-24 spot in 23:55.
Ultravasan – Sälen, Sweden
Men
A week after finishing third at Switzerland's Sierre-Zinal, Jim Walmsley won the Ultravasan 90k race in 5:47. Walmsley led throughout and collected all of the race's primes, or prizes for intermediate sprints within the race. He raced ahead of Jonas Buud's course-record splits early, but ultimately finished two minutes back of that 2015 mark.
Joacim Lantz (Sweden) was a distant second in 6:07, and Charles Harpur (U.K.) was third in 6:09.
Deeper results included Johan Lantz (Sweden) and Elov Olsson (Sweden) in fourth and fifth at 6:16 and 6:18, and defending champion Fritjof Fagerlund (Sweden) was seventh in 6:31.
Women
Alexandra Morozova (Russia) repeated her 2018 win with another in 7:11. She was 28 minutes back of her own course record, but still way up on the competition.
Swedish runners took the next nine positions. Second- and third-place Stina Höglund and Jenny Ramstedt finished in 7:39 and 7:56, respectively.
The race had 1,218 starters.
Squamish 50 Mile – Squamish, British Columbia
Men
Chris Mocko won Saturday's Squamish 50 Mile race over Nick Elson. Barely a minute separated the two with 7:39 and 7:40 finishes. Shaun Stephens-Whale was third in 8:13.
In the next-day 50k, Brendan Urlocker finished in front in 5:14.
Women
Jeanelle Hazlett won the women's 50-mile race in 9:13, 15 minutes better than second-place Jenny Quilty. Third-place Catrin Jones finished in 9:33.
Tara Holland won Sunday's 50k in 6:15. Quilty was third in 6:32 and won the combined 50 mile and 50k weekend double, and winning overall as well.
Other Races and Runs
Waldo 100k
In Oregon, Drew Macomber and Janessa Taylor won the Waldo 100k. The two victors finished in 10:03 and 11:22. Full results.
TransRockies Run
The six-day, 120-mile TransRockies Run is more of a run than a race, but still had some competitors chasing top finishes across several divisions. The run went point to point from Buena Vista to Beaver Creek, Colorado.
Running solo and for all six days, Josh Ferenc edged Matt Cavanaugh, 17:52 to 17:54. Anna Comet (Spain) ran the whole thing by herself too, leading the individual six-day group in 18:59. In the mixed-gender, six-day class, Patrick Reagan and Camelia Mayfield won in 19:58. Full results.
Lean Horse 100 Mile
The Lean Horse 100 Mile runs on the non-technical Mickelson Trail through South Dakota's Black Hills. It was the race's 15th year and Don Reichelt won in 17:16. Women's winner Jennifer St. Amand was fourth overall in 21:19. Full results.
Habanero Hundred
The Trail Racing Over Texas Habanero Hundred is Texas's hottest 100 miler. Ryan Fecteau and Nancy Gutierrez led the race in 20:44 and 27:36. Fecteau's finish was a new course record. Full results.
Resort to Rock 50k
Anthony Jacobs won Idaho's Resort to Rock 50k in 4:33. It was the fourth-annual run's second-fastest time ever. Women's winner Briana Ulanowski Smyer did set a new course best with her 5:18 finish. Full results.
Kodiak 100 Mile
California's Kodiak 100 Mile celebrated wins by Rod Farvard and Maria Rivera in 19:31 and 28:06, respectively. Full results.
Next Weekend – Six Days in the Dome – The Redux – Milwaukee, Wisconsin
The second Six Days in the Dome fun gets started on Friday, August 23 with a 48-hour race. A 24-hour contest starts the next day and the big six-day race begins on Sunday, August 25.
Olivier Leblond will target his own 48-hour American record (262 miles) at the start of the event, and Zach Bitter and Pam Smith are both racing 24 hours.
Top six-day competitors include Budjargal Byambaa (Mongolia), Ed Ettinghausen, Joe Fejes, Connie Gardner, Johnny Hällneby (Sweden), Bob Hearn, David Johnston, Val Nunes (Brazil), Dave Proctor (Canada), Mick Thwaites (Australia), and Sandra Villines.
Byambaa won the six-day race at this year's Across the Years week with 489 miles, and Villines ran across American in 54 days in 2017, among other accomplishments for this competitive group.
Next Weekend – Pikes Peak Ascent – Manitou Springs, Colorado
Saturday's Pikes Peak Ascent runs 13.3 miles and 7,815 feet up to the 14,115-foot summit. In past years the Ascent had been the weekend's marquee race, but that's flipped this year with Sunday's Pikes Peak Marathon being part of the Golden Trail Series.
Men
Seth DeMoor – 3rd 2017 Pikes Peak Ascent
Joe Gray – 1st 2017, 2016 Pikes Peak Ascent
Simon Gutierrez – 1st 2008, 2006, 2003 Pikes Peak Ascent
Tate Lagasca – 6th 2018 Pikes Peak Ascent
Alex Pilcher – 3rd 2018 Pikes Peak Ascent
Jeff Rome – 2nd 2018 Hardrock 100
Women
Kim Baugh – 4th 2018 Pikes Peak Ascent
Addie Bracy – 3rd 2017 Pikes Peak Ascent
Ashley Brasovan – 1st 2019 Barr Trail Mountain Race
Kim Dobson – 1st 2018, 2016, 2015, 2013, 2012, 2011 Pikes Peak Ascent
Anna Mae Flynn – 2nd 2017 Pikes Peak Ascent
Amy Leedham – 5th 2017 Lake Sonoma 50 Mile
Kathryn Ross – 5th 2017 Pikes Peak Ascent
Next Weekend – Pikes Peak Marathon – Manitou Springs, Colorado
Sunday's round trip up and down Pikes Peak stretches to the full marathon distance, and thanks to its Golden Trail Series inclusion, is probably the year's most competitive trail race here in the U.S. iRunFar is going to be all over the mountain with live coverage, and will shortly publish in-depth previews. (Women's preview now published.)
Men
Two weeks ago Kilian Jornet (Spain) ran a course record at Sierre-Zinal, and that's generated thoughts of a similar effort at Pikes Peak. Jornet ran 3:40 when he won this race in 2012, and Matt Carpenter's course record from 1993 stands at 3:16.
Top American contenders will be former Pikes Peak Ascent winner Sage Canaday and 2018 third-placer Darren Thomas.
International standouts will include Jan Margarit (Spain), Bartłomiej Przedwojewski (Poland), Francesco Puppi (Italy), and Aritz Egea (Spain), among others.
Despite being on the entrants list, we believe defending champion Dakota Jones is not running due to injury recovery.
Women
Just last year Megan Kimmel set a new course record in winning the Pikes Peak Marathon and the high-altitude ace will return to defend that title.
We understand 2017 winner Kristina Mascarenas is not running, despite being on the entrants list.
New Sierre-Zinal course-record holder Maude Mathys (Switzerland) is entered, and Meg Mackenzie (South Africa), Amandine Ferrato (France), Eli Gordón (Spain), Holly Page (U.K.), and Silvia Rampazzo (Italy) are among the other contenders.
In 2015, Mathys received a warning without suspension from the Disciplinary Chamber for Doping Cases of Swiss Olympic for two positive tests for clomifene (previously clomiphene) after it was determined that she was mistakenly taking the drug without first obtaining a World Anti-Doping Agency Therapeutic Use Exemption.
Call for Comments
What races did you run or spectate this weekend? Leave a comment to share race results and information from your part of the world! Thanks.