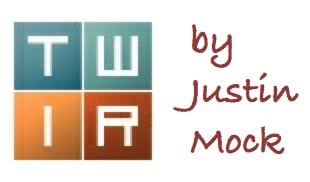 The Golden Trail Series and the World Mountain Running Association joined together for the 46th Sierre-Zinal 31k race in Switzerland, and it was incredibly competitive, a real record breaker, and perhaps the deepest trail race of the year. We go big on that coverage, and bring you other U.S. and Canada highlights too. Monday, time to shine!
Sierre-Zinal – Zinal, Switzerland
Women
Surprise, surprise. Two-time defending champion Lucy Wambui Murigi (Kenya) dropped just over an hour into the race with injury, and Anna Pichrtová's 2008 course record was crushed. The crusher, Maude Mathys (Switzerland).
Mathys won in 2:49, and that was five minutes better than her closest chaser, and also five minutes better than Pichrtová's previous record. In 2015, Mathys received a warning without suspension from the Disciplinary Chamber for Doping Cases of Swiss Olympic for two positive tests for clomifene (previously clomiphene) after it was determined that she was mistakenly taking the drug without first obtaining a World Anti-Doping Agency Therapeutic Use Exemption.
Second-place Judith Wyder (Switzerland), a relative newcomer to trail races, having previously competed in orienteering and ski orienteering, also dipped under Pichrtová's former course best. Wyder ran 2:54.
Silvia Rampazzo (Italy) was third in 2:56.
The rest of the top 10 included:
4 – Ruth Croft (New Zealand) – 3:01
5 – Anaïs Sabrié (France) – 3:01
6 – Simone Troxler (Switzerland) – 3:03
7 – Elisa Desco (Italy) – 3:08. From 2010 to 2012, Desco served a two-year ban from the IAAF after she tested positive for EPO at the 2009 World Mountain Running Championships.
8 – Holly Page (U.K.) – 3:08
9 – Oihana Kortazar (Spain) – 3:09
10 – Gisela Carrion (Spain) – 3:10
Croft currently leads the Golden Trail Series rankings.
Other notable results in the deep field included:
11 – Charlotte Morgan (U.K.) – 3:11
13 – Sarah McCormack (Ireland) – 3:12
14 – Azara Garcia (Spain) – 3:13
16 – Amandine Ferrato (France) – 3:16
17 – Eli Gordon (Spain) – 3:19
18 – Mercedes Pila (Ecuador) – 3:19
19 – Maya Chollet (Switzerland) – 3:19
21 – Camille Bruyas (France, lives on La Réunion) – 3:23
28 – Gloria Giudici (Italy) – 3:33
33 – Paulina Wywloka (Poland) – 3:37
36 – Aline Camboulives (France) – 3:39
39 – Luzia Buehler (Switzerland) – 3:43
53 – YiOu Wang (USA) – 3:56
56 – Jessica Brazeau (USA) – 4:00
69 – Emily Clark (USA) – 4:15
McCormack is the current WMRA World Cup leader.
Men
Kilian Jornet (Spain) is the best ever, at least at Sierre-Zinal. Jornet won for a record seventh time in a new 2:25 course-record time. That mark crushed Jonathan Wyatt's longstanding 2:29 former best that dated to 2003. Jornet did it, mostly, not on the downhill, but rather on a fast-from-the-start race to the course high point.
2016 winner Petro Mamu (Eritrea) returned and, perhaps surprisingly, gained on Jornet downhill for a second-place 2:26, 56 seconds behind Jornet. That Mamu also beat the former course best by such a wide margin is perhaps the only–well, not the only–part of the day that took away from Jornet's accomplishment. In 2017, Mamu failed two doping tests, testing positive after both the World Mountain Running Championships and the World Long Distance Mountain Running Championships that year for fenoterol. He was given a nine-month ban starting in September of 2017 by the IAAF, what was reportedly a reduction from two years for cooperation with the IAAF.
Making his debut at the race, Jim Walmsley (USA) was a strong third in 2:31. That time would've won every recent race here back through 2013.
The rest of the top 10 included:
4 – Juan Carlos Carera (Mexico) – 2:32
5 – Robbie Simpson (U.K.) – 2:33
6 – Andrew Douglas (U.K.) – 2:34
7 – Joey Hadorn (Switzerland) – 2:36
8 – Rémi Bonnet (Switzerland) – 2:36
9 – Teboho Noosi (Lesotho) – 2:37
10 – Davide Magnini (Italy) – 2:37
This group included 2018 runner-up Simpson, current WMRA World Cup leader Douglas, and Magnini, winner of the last two Golden Trail Series races and who remains in the series lead.
Other notable finishers included:
11 – Sage Canaday (USA) – 2:38
13 – Stephan Wenk (Switzerland) – 2:38
14 – Thibaut Baronian (France) – 2:38
16 – Francesco Puppi (Italy) – 2:39
17 – Max King (USA) – 2:40
18 – Petter Engdahl (Sweden) – 2:40
21 – Henri Ansio (Finland) – 2:41
22 – Robert Panin Surum (Kenya) – 2:41
27 – Aritz Egea (Spain) – 2:43
28 – Christian Gering (USA) – 2:43
29 – Julien Rancon (France) – 2:43
30 – Marc Lauenstein (Switzerland) – 2:43
37 – Stian Aarvik (Norway) – 2:46
38 – Alexis Sévennec (France) – 2:46
41 – Nicolas Martin (France) – 2:46
42 – Martin Dematteis (Italy) – 2:47
43 – Pablo Villalobos (Spain) – 2:47
45 – Eric Blake (USA) – 2:47
49 – Filimon Abraham (Eritrea) – 2:48
54 – Bernard Dematteis (Italy) – 2:51
55 – Andy Wacker (USA) – 2:51
61 – Galen Burrell (USA) – 2:53
78 – Jackson Brill (USA) – 2:58
85 – Matt Daniels (USA) – 3:01
Wow, what an incredibly deep race!
The next Golden Trail Series race is the Pikes Peak Marathon in Colorado on August 25th and the next WMRA World Cup contest is the DREI-Zinnenlauf 17.5k in Italy on August 24. Jornet will be at the Pikes Peak Marathon, and I wonder how much his new interest in records brings him closer to Matt Carpenter's Pikes Peak Marathon course record? An unpressed Jornet ran 3:40 in 2012 on that course and Carpenter's record stands at 3:16 from 1993.
Other Races and Runs
Cirque Series
The latest Cirque Series race happened at Colorado's Arapahoe Basin ski resort on a 6.8-mile course that gained 1,890 feet. The women's race was super close with just 26 seconds separating the lead three. Anna Mae Flynn gained some daylight for the win in 1:01. Olympic Marathon Trials qualifier Deanna Ardrey was runner-up and 10 seconds back, and Ashley Brasovan was third, also in 1:02, but 16 seconds behind Ardrey. Brasovan had been listed among the Sierre-Zinal invited runners. As close as those first three were, places four through six were all separated by just 18 seconds. Joe Gray won for the men, and it was his third win in as many Cirque Series starts this year. Gray finished in 50:58. Joseph DeMoor was second in 51:39 and Daniel Kraft–a name we haven't seen in recent years–was third in 53:26. Full results.
Aspen Backcountry Marathon
Kelsey Persyn won Colorado's Aspen Backcountry Marathon in 4:17, and men's winner Noah Hoffman clocked 3:30, unseating defending champ Josh Eberly by eight minutes. Hoffman is a former Nordic ski Olympian, times two. Brittany Charboneau, herself an Olympic Marathon Trials qualifier, beat out Yngvild Kaspersen (Norway) in the half marathon, 2:02 to 2:11. Men's half winner James Gregory came through in 1:57. Full results.
Fat Dog 120 Mile
British Columbia's Fat Dog 120 Mile ran on an alternate course this year due to wildfire damage on a part of its normal course. The alternate clocked in at about 122 miles with 26,800 feet of climb. Cate Airoldi (Norway) won the women's race in 35:22 and Avery Collins led the men's group in 25:59. Full results.
Ute 100 Mile
Both Melissa Ostaszewski and Trevor Fuchs set new course records at the second-ever Ute 100 Mile race in Utah. The two frontrunners clocked 28:57 and 20:59 finishes. Karl Meltzer was third in 24:12. Full results.
Bigfoot 200 Mile
In Washington's Bigfoot 200 Mile, Michael McKnight won the men's race while Sofi Cantilo won the women's. Live tracking.
Post Canyon 50k
Maddison McEvilly and Masazumi Fujioka won Hood River, Oregon's Post Canyon 50k in 5:49 and 4:38. Full results.
Haulin' Aspen Trail Marathon
Sumner and Daniel Button won the Haulin' Aspen Trail Marathon near Bend, Oregon in 3:30 and 3:08. Sumner was also second overall. Full results.
Eastern States 100 Mile
In Pennsylvania, Megan Burke ran 25:59 to win the Eastern States 100 Mile and to finish 10th overall. Men's winner Wesley Atkinson finished in 18:23 and bettered the previous course record by over two hours. Full results.
Resurrection Pass 100 Mile
Alaska's Resurrection Pass 100 Mile suffered the same fate as other races in the area this summer. It was canceled due to wildfire.
Call for Comments
What races do you want to tell us about from your weekend?