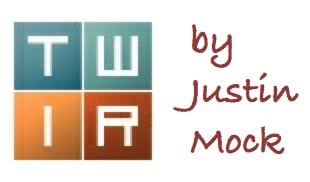 We begin in Europe, again. With races like Norway's Tromsø Skyrace, Italy's Fletta Trail, and next weekend's Sierre-Zinal race, there's a lot to talk about on that side of the Atlantic Ocean. We've got all of that, and the Angeles Crest 100 Mile too. May Monday be kind to all of us!
Tromsø Skyrace – Tromsø, Norway
The Tromsø Skyrace is regarded as the toughest of the Skyrunner World Series for its highly technical course, and it's so popular that runners from 52 countries took part. The roughly 57k race gained 4,700 meters (15,400 feet) across three big climbs.
Men
This course was made by Kilian Jornet and Emelie Forsberg, but it seems like it's made for Jonathan Albon (U.K.). He won for the fourth time with a 6:54 run.
Manuel Anguita (Spain) scored a surprise runner-up finish in 7:03, and Daniel Jung (Italy) was third in 7:06. Veteran Skyrunner Zaid Ait Malek (Spain) raced to fourth in 7:17, and newcomer Peter Fraňo (Slovakia) took fifth in 7:32.
In other weekend events, Damien Humbert (France) won the Vertical K in 38:10 and then won the separate 32k race too in 2:58.
Women
Johanna Åström (Sweden) dipped her toe into Skyrunning at the recent BUFF Epic Trail race, finishing second, and then jumped all the way in here. She was sensational and set a new course record in 8:00, and finished eighth overall. Her new mark is 14 minutes better than the previous best.
Holly Page (U.K.) was second in 8:10, and 2018 winner Hillary Gerardi (USA) was third in 8:25. 2018 third-placer Brittany Peterson (USA) ran 8:43 for fourth, and Emily Hawgood (Zimbabwe) finished fifth in 8:58.
Åström opened the weekend with victory in the Vertical K in 43:28, finishing ninth overall. Barbara Trunkelj (Slovenia) won the women's 32k race in 3:29, two minutes better than Yngvild Kaspersen (Norway).
The next Skyrunner World Series race is the August 23 Matterhorn Ultraks Extreme 24k in Switzerland.
Angeles Crest 100 Mile – Wrightwood, California
Men
I can't hardly believe it. Ruperto Romero won the 2014 Angeles Crest 100 Mile, and had a total of 10 previous finishes before this weekend. And now here in 2019, at age 55, Romero won again.
He finished this year's race, which was rerouted due to a landslide, in 19:39. That was over an hour better than anyone else. Forty-four miles into the race Romero was just ninth, though only 20 minutes back of the then-leader. He didn't gain the lead until somewhere around 83 miles into the race, and then crushed everyone the rest of the way.
Wyatt Milion was second in 20:46 and Dominic Grossman was third in 21:18.
Women
No women went under 24 hours on the challenging point-to-point run through the San Gabriel Mountains. Melissa Danehey won the women's race in 25:26 and she expertly advanced from an overall position of 90 at the first aid station to 26th at the finish.
Maria Rivera was second 26:51 and Katherina Laan was third in 27:38.
Other Races and Runs
Canadian Death Race 125k
Alex Petrosky (Canada) and Elizabeth Halleran (Canada) escaped the Canadian Death Race 125k with victory in 12:47 and 14:47. Full results.
Silverton Ultra Marathon 100k and 55k
It's not hardrock, but rather a 'heart rock' that runners kiss at the finish of the Silverton Ultra Marathon 100k and 55k. Alissa St. Laurent (Canada) was the overall 100k winner in 13:09, and Seth Wealing was first man, second overall, in 13:39. Justin Ricks and Lindsey Anderson won the 55k race in 6:57 and 7:51, respectively. Full results.
Volcanic 50k
Washington's Volcanic 50k takes place on the Mount St. Helens trail system, and there Connor Meakin and Cassi Knight won in 5:27 and 6:03. Full results.
Allegheny Front 50k
The Allegheny Front 50k in Pennsylvania saw a close finish between men's #1 William Huber and women's #1 Cat McClure. Just 57 seconds separated the two with 5:14 and 5:15 finishes. Huber was in front. Full results.
La Luz Trail Run 9-Mile
Benjamin Stout and Katherine Telfeyan came away with wins at the 53rd La Luz Trail Run outside of Albuquerque, New Mexico in 1:22 and 1:42 respectively. The nine-mile race climbs 4,578 feet in the Sandia Mountains. Full results.
Piz Tri Vertical
In Italy, Henri Aymonod (Italy) overtook Filimon Abraham (Eritrea) in the final 15 meters to win the uphill Piz Tri Vertical, a World Mountain Running Association partner race that climbs a vertical kilometer over 3.5k laterally. Aymonod finished in 34:50, 10 seconds better than Abraham. Jacob Adkin (U.K.) was third in 35:27. WMRA World Cup leader Andrew Douglas was seventh, and for the U.S., Sam Sahli was 14th. Andrea Mayr (Austria) won and broke her own course record with a dominating 37:20 climb in the women's race. She was seventh overall and 55 seconds better than a year ago. Valentina Belotti (Italy) and Heidi Davies (U.K.) finished on the podium in 39:55 and 41:38. Full results (when available).
Fletta Trail 21.5k 
Also in Malonno, Italy, on the day following Piz Tri Vertical, at the Fletta Trail 21.5k race Cesare Maestri (Italy) won for the second-straight year and set a new course record in 1:25, just 11 seconds better than Robbie Simpson (U.K.). Filimon Abraham doubled back and was third in 1:26, less than a minute behind the winner. Andrew Douglas doubled too and was fifth. Heidi Davies, also doubling, stormed the women's field with a first-place 1:41. Elisa Sortini (Italy) and Sarah McCormack (Ireland) were second and third, both in 1:45 but 21 seconds apart. Full results (when available)
Thyon-Dixence
Though just 16k, the Thyon-Dixence mountain race through the Valais Alps of Switzerland looks like a fitting warm-up for next weekend's Sierre-Zinal clash. This race climbs to a finish on the Grande Dixence Dam. Petro Mamu (Eritrea) won in 1:08, two minutes in front of Juan Carlos Carera (Mexico). In 2017, Mamu failed two doping tests, after both the World Mountain Running Championships and the World Long Distance Mountain Running Championships. He was given a nine-month ban starting in September of 2017 by the IAAF for testing positive for fenoterol. Deeper results included Andy Wacker (USA) in 14th. In the women's race, Lucy Wambui Murigi (Kenya) bested countrywoman Purity Gitonga by over three minutes with a first-place 1:25. Full results.
John O'Groats to Land's End Speed Record
Sharon Gayter reset the women's speed record for the John O'Groats to Land's End (JOGLE) route, which is about 822 miles long and links the northern and southern tips of Great Britain, in 12 days, 11 hours, 6 minutes, and 7 seconds. The previous record was set by Mimi Anderson in 2008 at 12:15:46.
Next Weekend – Sierre-Zinal – Zinal, Switzerland
The 46th Sierre-Zinal race is both a Golden Trail Series and World Mountain Running Association World Cup contest. Nicknamed the "Race of the Five 4,000-Meter Peaks" for the mountains it runs under, the course runs 31k (19 miles) with 2,200 meters (7,200 feet) of elevation gain and 1,100 meters (3,600 feet) of elevation loss. The race generally runs uphill for the first 24k before turning down, and finishes with a steep final 1k.
There are 150 names on the invited-runner list, and we're sure that not all of those will start the race, but will call out some highlights.
Men
Starting at the top, Kilian Jornet (Spain) has won the race the last two years and has won six out of the last 10 races. He's won the race more than anyone else and just like any other race that he signs up for, he's the favorite.
Jim Walmsley (USA) is expected to make his race debut, but his post-Western States 100 recovery and fitness, as with other Western States runners, could be questioned.
In 2016, the earlier-mentioned Petro Mamu won this race, and as also mentioned above, he failed two doping tests a year later and served a nine-month suspension for them. He is now listed among this year's Sierre-Zinal invited runners.
Hottest among the Golden Trail Series runners, Davide Magnini (Italy) has won two-straight contests.
And then whether at earlier Golden Trail Series or WMRA World Cup races, or elsewhere, we've seen success this year from all of Stian Aarvik (Norway), Rémi Bonnet (Switzerland), Bernard and Martin Dematteis (Italy), Andrew Douglas (U.K.), Nadir Maguet (Italy), and Jan Margarit (Spain). That group is all listed with the invited runners.
In addition to Walmsley, other American runners named include Eric Blake, Jackson Brill, Sage Canaday, Matt Daniels, Christian Gering, Max King, Sam Sahli, and Andy Wacker.
Women
Just like with Jornet, Lucy Wambui Murigi is a two-time defending champion too, and she's won three out of the last four races. That makes her this year's favorite.
2016 winner Michelle Maier (Germany) and 2013 winner Elisa Desco (Italy) should be there too. From 2010 to 2012, Desco served a two-year ban from the IAAF after she tested positive for EPO at the 2009 World Mountain Running Championships.
After a one-two-three finish at the Dolomyths Run Skyrace, Judith Wyder (Switzerland), Ruth Croft (New Zealand), and Maude Mathys (Switzerland) should also be among the Sierre-Zinal challengers. In 2015, Mathys received a warning without suspension from the Disciplinary Chamber for Doping Cases of Swiss Olympic for two positive tests for clomifene (previously clomiphene) after it was determined that she was mistakenly taking the drug without first obtaining a World Anti-Doping Agency Therapeutic Use Exemption.
Other top contenders are likely to include Ragna Debats (Netherlands), Eli Anne Dvergsdal (Norway), Amandine Ferrato (France), Azara Garcia (Spain), Oihana Kortazar (Spain), Sarah McCormack, Charlotte Morgan (U.K.), Holly Page, and Silvia Rampazzo (Italy). Both McCormack and Page had standout runs this weekend too.
Invited American runners include Ashley Brasovan, Jessica Brazeau, and Emily Schmitz.
Call for Comments
We're in the relay handoff zone, and the figurative baton passes to you. No drops! Tell us where you were this weekend and what racing you saw.