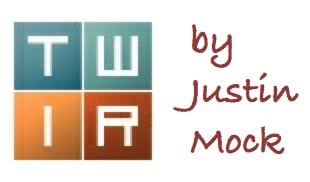 A sub-13 hour 100-mile run by a little-known runner from Minnesota, another 100-mile win for Nikki Kimball, and the best from the Oman Desert Marathon are among the highlights of this week's column.
Tunnel Hill 100 Mile – Vienna, Illinois
A year ago Traci Falbo ran 14:45 at the Tunnel Hill 100 Mile. That mark has since been broken by Nicole Studer, but at the time Falbo's mark was a North American 100-mile trail record.
Now in its second running, it was the men's record that nearly fell this year. Ian Sharman's 12:44 record from the 2011 Rocky Raccoon 100 Mile came under fire from Mike Bialick, a little-known runner from Minnesota. Bialick split 6:07 for 50 miles and held on for a blistering 12:52 finish on Tunnel Hill's flat and fast point-to-point rails to trails course. Bialick's previous results include a win at this year's Mad City 100k and a second-place finish at last year's Door County Fall 50 Mile, among others.
Following the men's winner, Harvey Lewis ran a quick 14:53 for second, and Steve Barber ran 17:19 for third.
Women's champ Kristen Roe was fifth overall in 17:34, not far ahead of runner-up Tammy Walther's 18:06. Cynthia Heady was third in 21:00.
Although Bialick was the first to reach 50 miles, Coree Woltering edged out past U.S. 24-hour team member John Cash for the win in the accompanying 50-mile race. The pair ran 6:18 and 6:22, respectively. Falbo, the 100-mile winner in 2014, won the women's 50-mile race in 6:45.
Upchuck 50k – Chattanooga, Tennessee
Point-to-point on the Cumberland Trail, the Upchuck 50k takes in the huge climbs and descents of Soddy Creek, Possum Creek, and Rock Creek. A little less than two minutes separated the men's frontrunners, with Patrick McIlroy edging out Nathan Holland. The pair clocked 4:34 and 4:35 finish times. Greg Fraze raced to third in 5:01. Women's winner Caroline McIlroy, presumably the wife of men's winner Patrick the mother of men's winner, 17-year-old Patrick, was fifth overall in 5:32. The pair traveled to the race, a southeast classic, from Newfoundland and Labrador, Canada's easternmost province. Erhin Irvin edged Sally Brooking for second, 5:52 to 5:55.
Oman Desert Marathon – Oman
2015 Marathon des Sables race winners Rachid El Morabity and Elisabet Barnes tuned up for the 2016 event with wins at the third-year Oman Desert Marathon, a similarly styled 165k six-stage desert race. El Morabity's win, his second straight here, came after a collective 13:19 of running over the week on stages of 21k, 22k, 25k, 27k, 40k, and 30k.
Following the Moroccan, Ukraine's Evgini Glyva advanced from third in 2014 to second in 2015. He totaled 13:53 of running. Oman's Sami Alsaidi was third in 14:15.
Women's winner Barnes dominated with 18:37 on the clock. She was followed by 2014 race winner Aziza Alraji of Morocco in 20:32, and 2014 runner-up Silvia Amodio in 22:46.
Mt. Tam Trail Run – Stinson Beach, California
With races over four distances, it was the 30k here that was the top draw. Alex Varner ran 2:11 on the 18.2-mile course, which gained 4,200 feet. Erik Sorenson held off Yew Ferrara for second, 2:20 to 2:21, and 100-mile ace Bob Shebest was fourth in 2:27. In the women's 30k, Rea Kolbl scored an upset win over YiOu Wang. Just 20 seconds separated the two with 2:39 and 2:40, respectively, on the clock. Amy Leedham was third in 2:50.
In the 50k, Levi Miller kicked past Daniel Metzger, a mere second separating the two in 4:01. Emily Peterson was victorious in the women's race at 4:39.
K42 Adventure Marathon – Villa la Angostura, Argentina
On a wild run through Patagonia, Miguel Heras raced ahead of Marco De Gasperi with a 3:17 winning time. Italy's De Gasperi followed three minutes later, and Peru's Humberto Benigno Obregon Flores ran 3:25 for the final podium position.
In the women's race, Italy's Elisa Desco earned the win in 3:48. She was followed by Stevie Kremer of the U.S. in 3:59 and Peru's Judith Toribio in 4:13.
Other Results
Mark Sharafinski and Paula O'Connor won the Paleozoic Trail Run 50k in Illinois, running 4:05 and 4:39. The top 13 runners all finished inside five hours on the Palos Trail System course. Full results.
The Stone Mill 50 Mile served as the RRCA Maryland State 50-mile championship. Race winners were Jayson Kolb and Sarah Colwell in 7:04 and 8:05. It should perhaps be noted at 72-year-old Gary Knipling finished in a smoking 10:34.
Ultra legend Nikki Kimball added another 100-mile win to her long list of accomplishments. Kimball finished in front at California's Chimera 100 Mile. She finished in 23:19, fifth overall. It was the race's second-fastest women's finish ever, trailing Suzanna Bon's course record from 2012. Men's winner Mark Hammond ran 18:59, adding to a year that's also included a win at the Flagstaff to Grand Canyon Stagecoach Line 100 Mile and a third-place finish at the Wasatch Front 100 Mile. Full results.
Kristy Hill was the overall winner at Bill's Badass 50k in northern Ohio. Hill ran 4:39 and was the first sub-five-hour women's finisher in the race's four-year history. Full results.
The first running of California's San Joaquin River Trail 100k crowned Jesus Campos and Steph Whitmore as race winners. The pair ran 10:10 and 12:11, respectively. Morgan Holland and Suzanne Witmer won the accompanying 50k in 4:38 and 5:39. Full results.
Just a week after finishing seventh at the Moab Trail Marathon, Lars Kjerengtroen clipped the course record at Utah's Antelope Island 50k. He finished in 3:37, and women's winner Katie Schide ran 4:33. Full results.
Ultrarunners in Maryland celebrated the holiday with the Rosaryville Veterans Day 50k. Making quick work of the course, Alexander Hetherington and Leah Yingling ran 3:52 and 4:40. Full results.
World Junior Mountain Running champion Allie Ostrander continued her phenomenal freshman campaign at Boise State University. Ostrander won the NCAA West Region Cross-Country Championships, finishing the 6k course in 20:10. Ostrander remains a favorite for the NCAA championships next week.
Next Weekend – JFK 50 Mile – Boonsboro, Maryland
Defending champions Jim Walmsley and Sarah Bard are both expected to return to next weekend's JFK 50 Mile. Walmsley and Bard are coming off a year in which each appeared in the IAU 100k World Championships. 2014 third- and fourth-place finishers Eric Senseman and Erin Sutton should join the two favorites up front. Although included on the entrant list, recent Javelina Jundred winner Devon Yanko will not start the race.
Other Ultra News
Are you one of the 3,564 applicants to this year's Western States Endurance Run lottery? Race sponsor Strava is giving away its entrant spot into this year's race. The lottery within the lottery runs through November 30.
Call for Comments
Results were outstanding from a few races at the time of this writing. Can any readers shine a light on Aravaipa Running's Pass Mountain 50k, the Franklin Mountains Trail Run 50k in Texas, or the Golden Rattle 50k in Auburn, California?