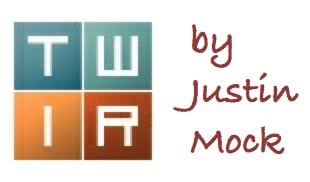 Race volume in the U.S. slows at the end of the calendar year, but competition remains strong elsewhere. We pointed our cursor to South Africa's Ultra-Trail Cape Town, France's SaintéLyon, and the Middle East's Oman by UTMB races, among others. Sawubona, bonjour, and marhaba to Monday and these three races around the world then. 
Ultra-Trail Cape Town – Cape Town, South Africa
"When it's over, that's the time I fall in love again." That lyric doesn't really fit, but it's stuck in my head as the 2019 Ultra-Trail World Tour reached its 20-race end. The sixth annual Ultra-Trail Cape Town 100k was the UTWT finale and had a front-loaded course with the bulk of its 4,300 meters (14,100 feet) of elevation gain across two big climbs in the race's first half.
Women
It's not supposed to be like this in the UTWT, but, geez, it wasn't close at all! Beth Pascall (U.K.) flew around the zigzag of a loop course in 10:55. She won by way over an hour, and chunked off 26 minutes from the previous course record (Lucy Bartholomew, 2017). It was quite a year for Pascall. She was fourth at the Western States 100 and fifth at UTMB, among other successes. She's due back for Western States next year, too.
Last year's UTCT winner, Emily Hawgood (Zimbabwe), was pushed to second this year. She finished in 12:03, not matching last year's place or finish time. Dominika Stelmach (Poland) was third in 12:15.
Fourth-place Nicolette Griffioen was the first South African, finishing in 12:24, and Amanda Basham (USA) was fifth in 12:36.
Drops included Landie Greyling (South Africa).
Men
With 10k to go, Cody Reed (USA) chased down long-time leader Nicolas Martin (France), and then held off race favorite François D'haene (France). Reed won in 10:04, 13 minutes back of the course record (Prodigal Kumalo, 2017). D'haene overtook a fading Martin for second in 10:11, and Martin was ultimately third in 10:14.
Reed raced in New Zealand and Spain this year, too, and the win here in South Africa's Mother City certainly is chief among his year's performances.
French runners took four of the top-five finishes with Ugo Ferrari and Jean-Adrien Michel next up in 10:26 and 10:34.
Later results included 10th-place Paddy O'Leary (Ireland, living in USA) in 11:16. Seth Swanson (USA) moved up throughout the day, but was just 27th in 12:39. Australian speedster Vlad Shatrov was even more challenged with a 16:38 finish.
Neither Andre Jonsson (Sweden) nor Johan Lantz (Sweden) finished.
La SaintéLyon

 –

Saint-Étienne

, France

The 76k (47 miles) La SaintéLyon race runs at night between Saint-Étienne and Lyon, and is part of a giant event that includes a number of relay challenges. Even better, this year's 66th running happened in the rain, as well. 

Women

Camille Bruyas (France, lives on La Réunion), third at this year's CCC, was victorious in the women's race in 6:54. She was way off the front, while her chasers battled more closely for podium position. Sandrine Flechet (France) and Lucie Jamsin (France) were second and third in 7:27 and 7:33, respectively.

Men

Cédric Fleureton (France), the 2017 Trail World Championships third-placer, ruled the overnight hours with a 5:54 men's win. Fleureton spent most of the year racing XTERRA triathlons to recover from injury, and he was fifth at the XTERRA World Championships triathlon in Hawai'i in October.

Just less than three minutes separated the next three runners, and from this group, Emmanuel Meyssat (France) escaped toward a second-place 6:02. Romain Mailllard (France) was third in 6:04 just three seconds ahead of Baptiste Chassagne (also of France)!
Oman by UTMB – Nizwa, Oman
The Oman by UTMB group of races included two long hauls. There was both a 130k (81 miles) and 170k (105 miles), and those two packed in 7,800 meters (25,600 feet) and 10,400 meters (34,000 feet).
Women
Kaori Niwa (Japan) was first woman and third overall in the longest race. She finished in 41:29. Niwa is a veteran of races like UTMB and Hardrock, too.
Francesca Canepa (Italy) and Meredith Edwards (USA) dueled in the 130k race, with less than seven minutes of separation at the race end. Canepa was victorious in 26:11, and Edwards, in her first ultra in a year, chased to a 26:18 finish. Kathleen Leguin (France) was third in 27:40.
The race's 50k was competitive, too. Sunmaya Budha (Nepal) upset a trio of more established names. Budha won in 6:12. Holly Page (U.K.) and Mira Rai (Nepal) were second and third in 6:34 and 6:43. Fernanda Maciel (Brazil, lives in Spain) was fourth in 7:10.
Men
Adventurer Eoin Keith (Ireland) won the 105-mile race in 36:04.
French runners took all of the first three spots across the 130k. Romain Olivier led the group in a runaway 18:18. Julien Chorier was second in 20:29, and Sebastien Chaigneau was third in 21:05. Later results included Mike Foote (USA), sixth in 23:04, and Brett Rivers (USA), seventh in 23:21.
The men's 50k saw Bhim Gurung (Nepal) win in 5:26 with Germany's Moritz auf der Heide 12 minutes back in 5:38. An Omani runner, Jamal al Hatmi, was third in 5:47.
Other Races and Runs
The North Face 100 Ultra Trail Challenge Moganshan
It's hard to completely translate the The North Face 100 Ultra Trail Challenge Moganshan website, but this race in eastern China actually looks to be something of a misnomer, I think. The longest race was just 70k (43 miles). Meiling Xu (China) topped the women's group in 8:24 and Jiasheng Shen (China), this year's Vibram Hong Kong 100k winner, championed the men's race in 7:35. Full results.
Seattle Marathon
Ian Sharman was fourth in 2:41 at the Seattle Marathon. Full results.
Silicon Valley Turkey Trot
There were of course a ton of Thanksgiving Day road races, and we're going to overlook most of them, but we shout out to Chikara Omine for wheeling around the Silicon Valley Turkey Trot 5k in California. Omine, a former 100k U.S. national team member, ran 15:36 for 30th place in the elite race. That's a pretty quick 5k for an ultrarunner. Full results.
Black Diamond 40 Miler
The Black Diamond 40 Miler happened on Black Friday in Tennessee for a small group of opt outsiders. Mare Cara was first woman, fourth overall, in 6:32, and men's winner Joshua Holmes set a new course best in 5:33. Full results.
Space Coast Marathon
Perennial winner David Kilgore did it again, topping his hometown Space Coast Marathon in Florida in 2:33. Kilgore raced the Trail World Championships for the U.S. this year, among other shorter ultras. Full results.
Next Weekend – Brazos Bend 100 Mile – Needville, Texas
The Trail Racing Over Texas Brazos Bend 100 Mile race is the year's USATF 100-Mile Trail National Championships. Race organizers advertise it as 99.9% flat with just a single 10-foot hill, run across six laps. There's a $1,250 first-place prize, plus a professional-wrestling-style championship belt for those that like a bodyslam or piledriver.
Women
Denise Bourassa – 5th 2019 HURT 100 Mile
Shandra Moore – 1st 2018 Brazos Bend 50 Mile
Michele Yates – 1st 2019 Run Rabbit Run 100 Mile
Additionally, Devon Yanko is registered for the race's accompanying 50-mile contest.
Men
Jeff Ball – 14th 2019 Black Canyon 100k
Ronnie Delzer – 1st 2018 Rocky Raccoon 100 Mile
Patrick Reagan – 1st 2019 Javelina Jundred
Next Weekend – California International Marathon – Sacramento, California
A road marathon previewed on iRunFar? That's right, it's as much a factor of the end-of-year calendar as anything else, but also the California International Marathon is an excellent chance for all runners, including a handful with ties to trail running and ultrarunning, to chase an Olympic Marathon Trials qualifier. The course runs point to point and though with rolling hills, is an overall net downhill. Women must run under 2:45 and men under 2:19 to qualify for the February 2020 Olympic Marathon Trials.
Women
Lauren Coury – 2:47 2019 Grandma's Marathon, 1st 2019 Mt. Hood 50 Mile
Ailsa MacDonald (Canada) – 2:44 2016 Houston Marathon, 6th 2019 CCC
Allison Morgan – Debut, 2015 U.S. mountain running team
Heather Tanner – 2:46 2017 Cal International Marathon, 4th 2016 IAU 50k World Championships
Lindsay Tollefson – 2:43 2017 Cal International Marathon, 4th 2016 Headlands 50k
Men
Max King – 2:17 2016 Olympic Marathon Trials, 1st 2019 Mount Marathon Race
Jorge Maravilla – 2:21 2016 Gold Coast Marathon, 1st 2019 Castle Peak 100k
Jacob Puzey – 2:26 2017 Boston Marathon, 1st 2015 Mt. Hood 50 Mile
Tommy Puzey – 2:20 2019 Houston Marathon, 6th 2016 Run Rabbit Run 100 Mile
Patrick Smyth – 2:15 2016 Olympic Marathon Trial, 2nd 2018 Chuckanut 50k
Call for Comments
We're here for you, so tell us about your Thanksgiving Day race or run, or whatever else is on your mind!