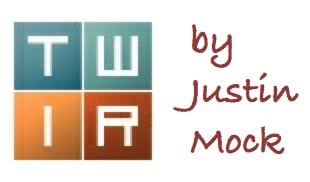 Hello, December! It's a time of holiday sales and Christmas songs, and a surprisingly full This Week In Running column late into the year. Highlights include the Ultra-Trail Cape Town 100k, Oman by UTMB 137k, and even the Cal International Marathon. Let's see if we can improve your Monday!
Ultra-Trail Cape Town – Cape Town, South Africa
The Ultra-Trail Cape Town 100k was the year's final Ultra-Trail World Tour race, and it didn't go to plan for many of the race's more familiar names.
Men
Janosch Kowalczk (Germany) is your race winner. Although Kowalczk perhaps hasn't been in this column previously, he's not new to the circuit. Kowalczk was 28th at the Limone Extreme 30k in 2018, fifth at the 2018 Glossglockner Ultra-Trail, and 10th at this year's Penyagolosa Trails race. The dark horse winner finished in 10:22, 31 minutes off of last year's course record.
Swedish countrymen Elov Olsson and Johan Lantz were second and third in 10:41 and 10:46.
Deeper results include familiar names:
Christiaan Greyling (South Africa) – 4th, 11:22
Sangé Sherpa (Nepal, but living in France) – 6th, 11:33
Chris Mocko (USA) – 11th, 12:37
Defending champion Prodigal Kumalo (South Africa) exited the race after 36k with plantar fasciitis. 2017 runner-up Ryan Sandes (South Africa) and Rob Krar (Canada, but living in USA) were drops, too.
Women
Not unlike the men's winner, women's best Emily Hawgood (Zimbabwe) also had her best day ever on the trails. 23rd at the Comapedrosa Skyrace and sixth at the High Trail Vanoise race this year, she'd never won a race at this level before. First in 11:49, Hawgood – again like the men's winner – was 28 minutes back of the winning time from a year ago. Perhaps the course was altered from 2017, or in poor condition.
Kerry-Ann Marshall (South Africa) and Mimmi Kotka (Sweden) were second and third in 11:53 and 11:57, respectively.
American finishers included:
Kelly Wolf (USA) – 4th, 12:43
Keely Henninger (USA) – 5th, 13:08
Stephanie Violett (USA) – 8th, 15:12
Francesca Canepa (Italy) was an early drop.
The Ultra-Trail World Tour restarts in 2019 with the January 19 Vibram Hong Kong 100k.
Oman by UTMB – Nizwa, Oman
Let's clear this up to start. Oman is in the Middle East, bordered by Yemen, the UAE, Saudi Arabia, and the Arabian Sea. The country's population is over 4,500,000 and its area is a little bigger than Colorado. The remote Al-Hajar Mountains go as high as 3,000m (10,000 feet) and this is where the first-ever Oman by UTMB race took place. The race went for 137k (85 miles), point-t- point, and with 7,600 meters (25,000 feet) of elevation gain.
iRunFar's Meghan Hicks described the course post-race: "While the race read on paper ahead of time as burly and we were told to be careful around steep drop offs and cliffs, the race presented as much technicality than I've ever seen in an ultramarathon, including a via ferrata with harnesses and helmets required, proliferate Class 3 scrambles, and miles of extremely steep and rocky terrain. This all made the route feel like an adventure run rather than a race and required care and diligence from all the runners."
Men
A tie. It feels anticlimactic, but perhaps should be considered against the difficulty of the course, in this case. Jason Schlarb (USA) and Diego Pazos (Switzerland) ran together all day and finished side by side in 20:45.
Aleksei Tolstenko (Russia) was third in 21:27 and later results include familiar names Gediminas Grinius (Lithuania) in fourth at 22:25, and adventurer Eoin Keith (Ireland) in eighth at 25:29.
Sondre Amdahl (Norway) did not finish.
Women
Anna-Marie Watson (U.K.) ran from the front all day for a winning 26:20 finish. A late charge from Ildiko Wermescher (Hungary) brought her runner-up honors in 27:09, and world traveler Meredith Edwards (USA) was third in 27:49.
Deeper results include iRunFar's Meghan Hicks (USA) in fifth at 29:04, and Jo Zakrzewski (U.K.) seventh in 33:56.
Elisabet Barnes (U.K.) did not finish. Only 44% of the race starters were said to have finished.
Oman by UTMB was the third in the growing group of UTMB-branded races, following China's Mt. Gaoligong Ultra and the traditional UTMB races. Next year includes April's Ushuaia by UTMB in Argentina.
XTERRA Trail Running World Championships – Oahu, Hawai'i
The XTERRA Trail Running World Championships has been on a 21k half marathon course at the jungle Kualoa Ranch every year since 2008. There was a $10,000 prize purse and some 1,300 runners from 44 states and 18 countries took part.
Men
Joe Gray. I've said it before, and I'll say it again. He just doesn't lose at U.S. trail races. He won here for the fourth time, finishing in 1:23. Second-place Brett Hales followed in 1:25, and Andy Wacker was third in 1:27.
Women
In a battle of past champions, Dani Moreno, the race's 2017 winner, scored a repeat victory over Polina Carlson. Moreno's 1:41 bested Carlson's 1:42 by about a minute and a half. Third-place Taylor Ward finished in 1:44.
Chattanooga 100 Mile – Rising Fawn, Georgia
The area's Thunder Rock 100 Mile hasn't happened since 2016, and in stepped the Chattanooga 100 Mile last year to fill that void. The race started in Cloudland Canyon State Park, just over the Georgia border, and ran as an out and back.
Men
Paul Terranova came back from year-long injury and won on his birthday weekend. He finished in 18:35. Aaron Saft won a battle for second, running 19:34 to William Ansick's 20:21.
The 50-mile race was the next day, and Robby Jourdan won in 7:22.
Women
It might've been Janessa Taylor's first ultra of the year, and if it was, it was a good one. She got as high as sixth overall and won the women's race in 22:43.
Heather Simon and Fawn Hernandez were second and third in 24:27 and 26:52, respectively.
50-mile race winner Lauren Zamora finished in 9:56.
Cal International Marathon – Sacramento, California
CIM was again the USATF road marathon national championships, and the favorable, slightly downhill course is a great place to chase a U.S. Marathon Olympic Trials qualifying time. For the men, that means under 2:19 and for the women, sub-2:45. Several familiar names competed.
Men
Anthony Costales – 2:13
Zachary Ornelas – 2:17
Cole Watson – 2:18
Ethan Coffey – 2:19
Paddy O'Leary – 2:20
Eric Blake – 2:22
David Fuentes – 2:23
Matt Flaherty – 2:25
Sam Robinson – 2:26
Women
Bethany Sachtleben – 2:31
YiOu Wang – 2:39
Tara Richardson – 2:42
Anne-Marie Madden – 2:42
Camelia Mayfield – 2:42
Kasie Enman – 2:44
Amy Leedham – 2:48
TARC Fells Winter Ultra – Stoneham, Massachusetts
Friend of the family and MassUltra.com editor Chris Wristen contributed the below report. 
Conditions were prime for fast times at the Trail Animals Running Club's Fells Winter Ultra, and runners took full advantage. On the rock- and root-covered trails of the Middlesex Fells Reservation, all of the men's and women's course records in both the 40-mile and 32-mile races fell. 40-mile runners completed five loops and 32-mile runners four loops.
Men
After posting wins in the 40-mile race in 2015 and 2016, Patrick Caron opted to take a crack at the 32-mile race this year. Caron dominated at that distance, winning in 4:09 and was some 34 minutes better than the previous course best. Caron didn't run alone, however. Speedgoat 50k champion David Sinclair was racing the 40 miler, and he stuck with Caron for nearly all four loops before running his fifth lap solo. Sinclair's 40-mile winning time of 5:29 broke that course record by nearly 20 minutes.
Women
Kassandra Marin broke onto the ultra scene with a win at the The North Face Endurance Challenge Series – Massachusetts 50 miler in 2017. Since then, she has been a force at both long and short distances in New England. Marin's second ultra in the Bay State resulted in another win as she clocked a 40-mile course record in 7:11.
In the 32-mile race, Nora Weathers made her ultra debut with a course record 5:50.
Next Weekend – Desert Solstice – Phoenix, Arizona
Whether chasing a fast 100-mile finish or going for the full 24 hours, the Desert Solstice track meet is the place to be for fast times, and there's quite a group ready to race.
Men
Greg Armstrong 

– Former U.S. 24-hour running team member

Zach Bitter 

– 1st 2018 Tunnel Hill 100 Mile (12:08)

Zach Gingerich 

– 1st 2017 Mountain Lakes 100 Mile

Bob Hearn 

– 16th at 2018 Spartathlon

Pete Kostelnick 

– 1st 2018 Canal Corridor 100 Mile (14:04)
Oswaldo Lopez – 4th 2018 Badwater 135 Mile

Patrick Reagan 

– 1st 2018 Javelina Jundred (13:42)
Adrian Stanciu – 150 miles at 2017 Desert Solstice 24-Hour
Women
Courtney Dauwalter – 1st 2018 Western States Endurance Run
Maggie Guterl – 1st 2016 Brazos Bend 100 Mile (14:47)

Camille Herron 

– 1st 2017 Tunnel Hill 100 Mile (12:42)
Call for Comments
So much is happening. Let's keep it going in the comments section with your additions.