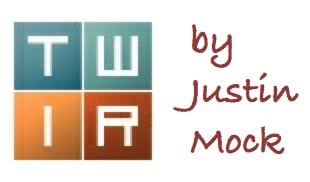 Big, bigger, biggest: that seems to be the 'This Week In Running' theme in recent weeks. This week's biggest column recounts the Ultra-Trail Australia, Trail Menorca Camí de Cavalls, and Silver State 50 Mile races, among some dozen others. With so much here, there's no time to waste. Dig in, friends.
Ultra-Trail Australia – Katoomba, Australia
Men
No Australian man had won the Ultra-Trail Australia 100k since Brendan Davies in 2013. Davies weathered third- and 17th-place finishes in 2014 and 2015, but turned the storybook into a fairy tale this weekend. Davies restored the pecking order and brought the country's most competitive ultra win back to the Land Down Under. He finished the Blue Mountain odyssey and its famed Golden Stairs, Nellies Glen, and Furber Steps climbs in 9:18.
Davies escaped a strong chase from Ben Duffus (Australia), second in 9:24. Harry Jones (U.K. but lives in Thailand) was third in 9:36.
The race's 50k option took place over the 100k's second half, and this event was won by Sam Burridge (Australia) in 4:34.
Ben St. Lawrence (Australia), the Australian 10,000-meter national record-holder and a two-time Olympian, won the 22k race in 1:35. Though just 22k in length, the result perhaps was somewhat eye opening. St. Lawrence remarkably was eight minutes better than everyone else in a field that included trail aces Vlad Shatrov (Australia) and Vajin Armstrong (New Zealand).
Women
Women's winner Kellie Emmerson has a history with this race dating to 2013 too. She was 12th that year, and won last year's 50k race. Emmerson was victor in this year's marquee 100k in 11:05, besting second-place Jessica Carroll by nine minutes. Amy Lamprecht was third on the all-Australia podium in 12:15. The first six women were all Australian actually.
Cecilia Flori (Italy but lives in New Zealand) pushed the pace in the 50k, winning in 5:00, and Lucy Bartholomew (Australia) won the 22k distance in 1:49.
The next Ultra-Trail World Tour race is the June 16 Mozart 105k in Austria.
Silver State 50 Mile – Reno, Nevada
Men
The 33rd running of the longtime Silver State 50 Mile turned competitive, and Chris Wehan and Jeff Browning were in a dogfight at the front of the race. Wehan got away with the win in 7:30, six minutes better than Browning.
Third- and fourth-place were close too. Ben Tedore was only five minutes back of Browning, in 7:41, and Erik Schulte was right there too, fourth in 7:44.
While everyone's getting ready for a big summer, Browning's is particularly noteworthy. He has three 100 milers on his calendar with just over four months from start to finish. The Western States 100 Mile happens on June 23, the Run Rabbit Run 100 Mile on September 14, and the Pinhoti 100 Mile on November 3.
Women
Kaci Lickteig kept her comeback campaign going. This was her longest race since returning from a late-2017 injury. Lickteig won in 8:18. The time falls behind both her 2015 and 2016 finishes here, but still ranks eighth-best ever. Just like Browning, Lickteig too is on the Western States 100 start list.
Second- and third-place Annie Ruttledge and Cara Baskin followed in 8:42 and 9:46, respectively.
Jemez Mountain Trail Runs – Los Alamos, New Mexico
Men
The Jemez Mountain 50 Mile course has changed some over the years, necessitated by forest-fire damage, but it took both a course and event record to win this year's race. Two upstarts, Christian Gering and Darren Thomas, red lined to 7:57 and 7:58 finishes. Gering won, beating Thomas by 64 seconds. Jesse Wesolowski was third in 8:21.
The joint 50k was led by Michael Bienkowski in 4:31. Among other 50k finishers, Dave Mackey was 33rd overall in 6:42.
Women
No records fell in the women's 50 miler, but 2013 race champion Katie Arnold did return to the throne. She was first in 9:53. Arnold was joined on the podium by Alyssa Jojola and Katrin Silva in 10:32 and 10:48, respectively.
Kathryn Ross, no doubt readying herself for the June 24 World Mountain Running Association Long-Distance Championships in Poland, won the women's 50k in 5:09. It was a new course and event record.
Massanutten Mountain Trails 100 Mile – Fort Valley, Virginia
Men
About an inch of rain fell overnight in advance of the Massanutten Mountain Trails 100 Mile, making a challenging course even more challenging. Ten hours in, Matt Thompson seized the lead and stayed in front for the remainder. In his first MMT race, Thompson finished in 19:07. Jason Lantz and Scott Gregor were second and third in 20:35 and 21:42.
Women
If not before, Kathleen Cusick is certainly now synonymous with MMT. She won for the fourth time, and finished for the 10th-consecutive year. This year's win came in 24:27. Kelsey Allen and Kelly MacDonald also finished on the podium thanks to 26:17 and 26:44 results.
Trail Menorca Camí de Cavalls – Menorca, Spain
You generally don't need a map to read TWIR, but let's make sure. Menorca is a Spanish island in the Mediterranean Sea, close to Mallorca, but much smaller, hence its name. Camí de Cavalls is an historic path around the island once used to connect forts, and it's on this trail that the Trail Menorca Camí de Cavalls series of races happens.
Men
Typical of many events, particularly in Europe, the weekend included several race distances. The longest and most competitive of those races ran 185k (115 miles). Here, Antoine Guillon (France) first separated from Gerard Morales (Spain) during the night. Guillon surrendered that lead due to a wrong turn, but then caught up to a then-leading Morales and Pere Lluís Garau (Spain). Guillon continued his acceleration and only Garau was able to match the pace. Guillon and Garau finished together in a first-place tie at 19:21. Morales was third in 19:32.
Guillon, perhaps frustratingly, finished three minutes back of his own course record from 2016.
Women
Local runner Tina Ameller triumphed in the women's 185k. Ameller took the ultimate lead with just 20k to go. Ameller won in 26:56 with Eva Orives (Spain) second in 27:31, and Alice Modigani (Italy) was third.
Other Races
Sun Mountain 50k
Jeremy Wolf and Ladia Albertson-Junkans won Rainshadow Running's beloved Sun Mountain 50k in Washington. The two frontrunners were relatively unchallenged in racing to 4:03 and 4:26 winning times. Full results.
Possum's Revenge
The Trail Racing Over Texas Possum's Revenge race happens all around the amazingly named Possum Kingdom Lake. The first-year event had Shandra Moore as its 52-mile race overall winner in 9:37. Men's winner Matt Zmolek immediately followed in 9:44. Jeff Ball and Robin Phelps were victorious in the 56k race in 4:29 and 7:02, respectively. Full results.
Quest for the Crest 50k
It was exceptionally wet at Run Bum's fourth Quest for the Crest 50k in North Carolina. Aaron Saft and Amanda Morris fought the conditions and competition the best though, and won in 7:04 and 8:33. In the next-day 10k, actually a 7.5-mile race with about 3,000 feet of climb, Matt Lipsey and Hannah Stillings won in 1:08 and 1:49. Full results.
Superior Spring Trail Race 50k
The Superior Spring Trail Race 50k happened in northernmost Minnesota, along Lake Superior. Benjamin Cogger and Michelle Pratt outpaced the field for 3:42 and 4:53 first-place marks. Full results.
PCT 50 Mile
Two weeks in a row, Jesse Haynes is victorious. Haynes won San Diego's 38th annual PCT 50 Mile race on the Pacific Crest Trail. He finished in 7:34, and, I'm not kidding, just like a few other winners this weekend, he won the same race in 2013 too. Women's winner Teresa Kaiser was also second overall in 8:40. Full results.
Cruel Jewel 106 Mile
"Way down yonder on the Chattahoochee… it's a lot about livin' and a little 'bout love." The Cruel Jewel 106 Mile has some Alan Jackson on repeat in my head. The race happens in the, ahem, Chattahoochee National Forest, gains 33,000 feet of elevation, and is a rare East Coast Hardrock 100 Mile qualifier. Men's winner Andy Pearson finished in 24:19. It was the race's third-fastest finish ever, trailing only Nick Hollon and Karl Meltzer on the record books. Women's winner Lee Connor finished her adventure in 30:38. Fifty-mile winners were Brandon Sullivan and Julia Popova in 12:32 and 14:19, respectively. Full results (when available).
Next Weekend – Zegama-Aizkorri Marathon – Zegama, Spain
The Zegama-Aizkorri Marathon is the first race in the new six-race Golden Trail Series. This famous contest would have been internationally competitive either way, but look for an even deeper field this year, particularly from Salomon-sponsored runners given the series's organizer and sponsor. That said, the entrant list is 156 pages long, but it only lists a few of the elite athletes who are rumored to be running.
A quick scan of that list reveals top men's entrants like Peter Engdahl (Sweden), Max King (USA), and Finlay Wild (U.K.), and women's veteran competitor Laura Orgue (Spain), but the rest of the men's and women's frontrunner fields remain a public question mark a week out from the event. Certainly, feel free to leave a comment if you have more information on who is running.
[Editor's Note: The women's elite list was published Wednesday and the men's on Thursday.]
Other News – Ultra-Trail Australia Acquired by Ironman
Last week, Ultra-Trail Australia announced its acquisition by Ironman, the famous triathlon brand and series of events. Ironman is owned by the World Triathlon Corporate, which in turn is owned by Chinese mega-company Dalian Wanda group. Earlier Dalian Wanda running acquisitions included the June 2017 purchase of Competitor Group and its Rock 'n' Roll Marathon Series. This though is the company's first entry into ultrarunning.
A standalone Ironman-managed ultrarunning race seems unlikely, and so one, or rather I at least, wonders which race will go next.
Call for Comments
Did the Ultra-Trail World Tour grow too fast too quick? Many UTWT races of late have, at the front end of the race, largely been contested by domestic runners and are missing the 'world tour' contestants.
Weather impacted many races across the U.S. this weekend. For one, New York's Rock the Ridge 50 Mile race had its cutoffs accelerated due to severe weather. What other weather-related impacts happened this weekend?
Do you have more race results to add? Leave a comment to share. Thanks!