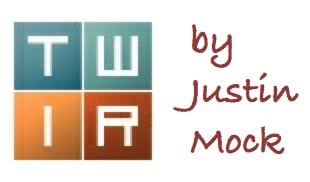 The Ultra-Trail World Tour Ultra-Trail Australia and the Skyrunner World Series Skyrace Des Matheysins were the weekend's biggest draws, and both made for a great weekend for Polish men. Besides that, we've got a lot of U.S. races to cover too. Once more unto the breach, dear friends, once more!
Ultra-Trail Australia – Katoomba, Australia
It was the 12th Ultra-Trail Australia 100k, and the year's ninth Ultra-Trail World Tour contest. Much of the race happened in Blue Mountains National Park, and with some 7,000 runners across the event's multiple distances, including 1,100 finishers in the 100k. Although the race was popular with American men in recent years, this year's podiums included only a handful of Europeans and the top 10s were dominated by the host country.
Women
It was thought to be a field of relative parity, in my mind, but Amy Lamprecht (Australia) won quite convincingly in 11:03. She mastered all of the Golden Stairs, Nellies Glen, and Furber Steps climbs. Lamprecht was third last year and fourth in 2016, and so now she's nearly run for a podium cycle here. This year's run was two minutes better than the race's 2018 winning time, and she was about an hour better than her own run from 2018 too.
Angélique Plaire (New Caledonia), this year's Tarawera Ultras 102k third placer, was second in 12:05, and Emma Roca (Spain) was third in 12:14. Roca finished less than a minute in front of fourth-place Fiona Hayvice (New Zealand) after a late-race battle.
On a 50k course that included some 8,000 stairs, Gemma Jenkins (Australia) edged Lucy Bartholomew (Australia), 5:13 to 5:15.
Men
Second at the 2017 CCC race and winner of the 2018 TDS, Marcin Świerc (Poland) earned another prized win in 9:31. The time sits 13 minutes back of Brendan Davies's winning time from the 2018 race.
Jono O'Loughlin (Australia) was second in 9:42. He's run every single race here over its 12-year history, but this surprisingly was his first podium finish. Morgan Lindqvist (Sweden, but living in Australia) was third in 9:43, just over a minute back of O'Loughlin.
Rhett Gibson (Australia) won the men's 50k in 4:25.
The next Ultra-Trail World Tour race is the June 15 Mozart 100k in Austria.
Skyrace Des Matheysins – Saint-Honoré, France
The Skyrace Des Matheysins was new to the Skyrunner World Series, but with snow and technical ridges over 27k, and with 2,000 meters of elevation gain, the race seemed to be a natural fit.
Women
Like the race itself, Elena Rukhliada (Russia) is similarly new to Skyrunning at this level, but she led the entire way and won in 2:57. American ex-pats Hillary Gerardi and Katie Schide were second and third in 3:03 and 3:05.
Oihana Azkorbebeitia (Spain) and Ingrid Mutter (Romania) were fourth and fifth in 3:06 and 3:09.
Men
Bartłomiej Przedwojewski (Poland) chased down Nick Elson (Canada) on the way to the downhill finish and won the men's race in 2:33. The man with the challenging name won last year's Otter Run in South Africa too.
Théo Detienne (France), just 20 years old, was second, also in 2:33, but 33 seconds back. Rok Bratina (Slovenia) was third in 2:36. Elson, who led the race on its most technical and snowy high mountain section, was fourth, 20 seconds behind Bratina, and fifth-place Kiril Nikolov (Bulgaria) outkicked last weekend's Transvulcania Ultramarathon winner Thibaut Garrivier with both finishing with the exact same 2:37 time.
Full results (when available).
The next Skyrunner World Series race is the June 1 Madeira Skyrace 56k on the Portuguese island of the same name.
Quest for the Crest 50k – Burnsville, North Carolina
The fifth Run Bum Tours Quest for the Crest 50k runs point to point with over 11,000 feet of elevation gain. There are three big climbs, including a summit of 6,684-foot Mount Mitchell, and some aid stations are so remote that runners have to filter water from streams.
Women
Amanda Morris made it two in a row, repeating as women's champ in 8:51. It was incredibly close though and Shannon Howell was only three minutes back at 8:54. Howell was runner-up in 2018 too. Round three in 2020, ladies? Third-place Kristy McBride finished in 9:13.
Men
Ski season's done and Avery Collins is healthy. He won the men's race in 6:42. Collins won here in 2017 too. Caleb Denton was second, for the second year in a row, in 7:47, and Jonathan Ibach was third in 7:56.
Other Races and Runs
Trail Menorca Camí de Cavalls
Trail Menorca Camí de Cavalls is a 185k (115 miles) race on Spain's Menorca island, and part of six races on the weekend there. The race follows an historic trail, and this year's race–on the men's side–was rather historic too. But let's start with the women, as Lucia Pasamar (Spain) won the women's race in 22:07. For the men, last year Antoine Guillon (France) and Pere Garau (Spain) finished together in a first-place tie, and fate brought them together later in the race this year too. Garau had as much as a 15-minute lead early, but when Guillon joined him at the front 130k into the race, the two ran mostly together the rest of the way. They finished in 18:42, a new course record. Full results.
EMU 6 Days
Hungary's EMU 6 Days race is the unofficial world championship for the extra-long fixed time contest. You wouldn't think it, but even a six-day race can come down to the final hours, particularly one with the world's best at this type of race. Women's winner Tina Andersen (Denmark) totaled 704k to beat a 686k mark by Sumi Inagaki (Japan). Their totals are 437 and 426 miles, respectively. That's pretty close, but the men's race was even closer. Dan Lawson (U.K.) ran 919k (571 miles), and second-place Tiziano Marchesi (Italy) ran 913k (567 miles). Lawson didn't gain his race-winning separation until late on the final day. Full results.
Massanutten Mountain Trails 100 Mile
The Massanutten Mountain Trails 100 Mile of Virginia hosted its 25th edition on its notorious rocky terrain. Sheila Vibert came away with the women's win in 24:08, while Eddie Pantoja was the men's winner in 21:02. Full results.
Smith Rock Ascent 50k
Down from Alaska, Abby Jahn joined race local Ryan Kaiser as winners of the Smith Rock Ascent 50k in Oregon. The pair ran 4:21 and 3:47, respectively. Full results.
Superior Spring Trail Race 50k
Gretchen Metsa and Coree Woltering won the Superior Spring Trail Race 50k in northeastern Minnesota, running 5:12 and 4:13. Full results.
Sun Mountain 50k
A week after the Sun Mountain 50 Mile race, Rainshadow Running was back with the Sun Mountain 50k, of course also in Washington. Katelyn Steen and Craig Fowler won in 4:54 and 4:16. Full results.
Silver State 50/50 
The longtime Silver State 50/50 in Nevada crowned Amber Weibel and Chikara Omine as 50-mile winners in 9:01 and 7:15, and Vicky Shea and Michelino Sunseri as 50k best in 6:02 and 3:55, respectively. Full results.
Cruel Jewel 100 Mile
Georgia's Cruel Jewel 100 Mile is a rare east-of-the-Mississippi River Hardrock 100 qualifier. That alone speaks to the 106-mile race's difficulty. Alyson Kirk won the women's race in 28:47, Paul Terranova won the men's race in 25:02. Full results (when available).
Keys Ultra 100 Mile
Wins at Florida's flat and fast Keys Ultra 100 Mile went to Lori Mitchener and Brett Sanborn in 18:41 and a quick 13:20. Sandra Pahl was the female and overall winner in the 50-mile race at 8:29, and Jerry Busbee was first man in 9:37. Full results.
Bryce 100 Mile
Just outside of Utah's Bryce Canyon National Park, the appropriately named Bryce 100 Mile celebrated Julie Moulton and Luke Jay as race winners in 27:27 and 19:50. Michelle Peterson and Michael Hewitt won the 50-mile race in 11:30 and 7:57. Full results.
Next Weekend – MaXi-Race – Annecy, France
The 16.5k MaXi-Race is the year's first World Mountain Running Association World Cup race, and top women's entrants will include Emma Clayton (U.K.), Céline Jeannier (France), Sarah MacCormack (Ireland), and Lucy Murigi (Kenya). Murigi won last year's world championship race, the overall World Cup, and won Sierre-Zinal too. Men's leaders may include Bernard Dematteis (Italy), Robert Purum (Kenya), and Andy Wacker (USA).
In the 115k (71 miles) Ultra-Race distance, Ildiko Wermescher (Hungary) and Denise Zimmerman (Switzerland) look to be the top women's entrants. Men's 2017 winner François D'Haene (France) is expected back too, with a potential challenge from Jason Schlarb (USA). Also watch out for Patrick Bringer (France), Donnie Campbell (U.K.), and Kazufumi Ose (Japan).
Call for Comments
What happened in your neck of the woods over the weekend? Tell us about it in the comments section!
Were you at one of the races we covered? Leave a comment to share more details.