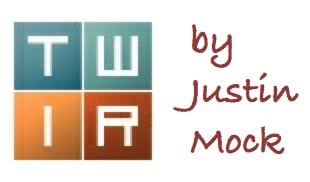 It must be summer, or close to it. This was a big weekend of racing in the U.S. with top results coming from the Dawn to Dusk to Dawn Ultra, the Massanutten Mountain Trails 100 Mile, and the Ice Age Trail 50 Mile, among others.
Ultra Trail Australia – Katoomba, Australia
Pau Capell, a 24-year-old Catalan, and Australia's own Beth Cardelli won the year's sixth Ultra-Trail World Tour event. Capell finished in 9:20, and Cardelli, who also won here in 2010, 2012, and 2013, raced through the Blue Mountains in 11:16.
Men's winner Capell was pursued by Australia's Ben Duffus in 9:39 and China's Yun Yanqiao in 9:42. The diverse international men's field also saw South Africa's Ryan Sandes run 9:48 for fourth, Lithuania's Andrius Ramonas finish fifth in 9:49, and Australia-based Kiwi Scott Hawker race to a 10:01 sixth-place finish.
American Mario Mendoza led the race's first half before succumbing to stomach distress and dropping from the race.
Australian runners took three of the top four women's finish positions, with only New Zealand's Fiona Hayvice breaking up the succession. Behind Cardelli, Hayvice finished in 11:33. Australian runners Kellie Emmerson and Amy Lamprecht were third and fourth in 11:53 and 12:00, respectively.
The next Ultra-Trail World Tour race is the June 24 Lavaredo Ultra Trail 119k in Italy with the Western States 100 also taking place later that weekend.
New Zealand's Mark Green and Australia's Hanny Allston won the accompanying 50k in 4:24 and 5:08.
Ice Age Trail 50 Mile – La Grange, Wisconsin
On-site correspondent Nicholas Wied called it cold and blustery day with temperatures in the low 40s and a strong wind throughout. It was the race's 35th annual running.
Wied reported that Tyler Sigl went hard from the gun, running under course record pace, before exiting the race at mile 40 with apparent injury. Chase Nowak then gained the lead and pulled away from eventual second-place finisher Kevin Grabowski, age 47. The pair ran 6:36 and 6:53, respectively. Mark Thompson, a past winner at the Door County Fall 50 Mile, was third in 7:02.
Each of the top three women also finished inside the overall top 10. Larisa Dannis was fourth overall with a commanding 7:05 victory. Dannis's history with the event includes a third place here in 2014.
Meghan Kennihan and Anne Portlock were second and third in 7:36 and 7:41, respectively.
Dawn to Dusk to Dawn Ultra – Sharon Hill, Pennsylvania
Pam Smith took to the track for 24 hours with great success and gained a number of records along the way.
Smith split 8:19 for 100k, a time that is believed to presently qualify her for the national team that will compete at the November 26 IAU 100k World Championships in Spain.
She then reached the 100-mile mark in 14:08, three minutes better than her previous personal best from the Desert Solstice Track Invitational. That 100-mile split only trails Ann Trason's 13:47 100-mile record.
Further en route, Smith eclipsed Katalin Nagy's American record 200k by some 25 minutes, and then totaled 143.66 miles after the full 24 hours. Smith's 24-hour result appears to be eighth best all-time on the North American record charts, and is ranked third among qualifiers for the U.S. team for the 2017 IAU 24-hour world championships on July 1, 2017 in Ireland.
Women's second- and third-placer finishers Melanie Rabb and Laurie Dymond, also second and third overall, ran 136.70 and 133.22 miles, respectively.
Men's winner Bob Hearn collected 126.76 miles. He ranks fourth among men's qualifiers for the U.S. national team following his 149.24 mile run at the 2015 Desert Solstice event.
EMU 6-Day Race – Lake Balatan, Hungary
For the second time in as many years, Joe Fejes again spent nearly a week on the shore of Lake Balatan, Central Europe's largest lake. In 2015, Fejes crested the 600-mile benchmark with 606 total miles here, but fell short of the 1,000k global threshold with 975k run. He was below those marks this year, reaching 887k, or 551 miles, but this year's race will best be remembered for the competitive seesaw with Germany's Wolfgang Schwerk. Fejes's victory wasn't decided until the final hours, with Schwerk finishing at 874k run. The German holds a long history with multi-day events, including record-setting 1,000-mile runs.
The women's race also featured a competitive chase with Italy's Luisa Zecchino edging Japan's Sumie Inagaki, 732k to 713k.
Massanutten Mountain Trails 100 Mile – Fort Valley, Virginia
Beast of the East, Brian Rusiecki repeated as men's champ at the 22nd annual run. Finishing in 19:15, he was 21 minutes better than a year ago on the giant loop through the George Washington National Forest. This was Rusiecki's fourth race of at least 50 miles already this year.
Second and third were Jason Lantz and Greg Brant with 20:24 and 21:07 finishes. Lantz also finished second in 2015, and won the race in 2012.
Like Rusiecki, women's winner Kathleen Cusick was also a repeat victor. Finishing in 23:30, she bettered her mark from 2015 by a full hour. Sheryl Wheeler and Emily Harrison were second and third in 26:15 and 26:49, respectively.
Quad Rock – Fort Collins, Colorado
Five years into the two-lap race and Ryan Burch's inaugural year course record finally tumbled. Ryan Smith cut 20 minutes from the previous 50-mile best with a 7:20 finish on a foggy and misty day. Kody Coxen and Frank Pipp dipped under the 8-hour mark with 7:48 and 7:59 second- and third-place finishes. Timothy Olson was fifth in 8:27, but said on social media afterwards that it was the best he'd felt in a year. In a positive turn, the nausea that had dogged his recent race efforts was nonexistent here.
Less than six minutes separated the top four women. Marina Fleming ran 10:15 to finish in front, followed just 59 seconds later by Meghan Spiecker. Alyson Kirk was another three minutes back at 10:19, and Siobhan Pritchard was just off the podium with a fourth-place 10:21.
For the second year in a row, Mike Aish championed the 25-mile race. He finished in 3:20, 42 seconds in front of Matt Kempton. 2015 runner-up Ginna Ellis earned the 2016 women's 25-mile crown in 4:05.
Quicksilver 100k – San Jose, California
Second a year ago, Paul Terranova improved one position to finish first in 9:17. Chris Calzetta and Mario Martinez were second and third in 9:32 and 9:56, though Martinez is credited with the exact same finish time as Dominick Layfield.
Krissy Moehl was the class of the women's field with an 11:02 winning time. Roxana Pana and Monica Imana earned podium finishes in 11:44 and 12:13, respectively.
Chris Denucci and YiOu Wang finished first and second overall in the accompanying 50k at 4:08 and 4:16. Wang's mark was a new course record, bettering a decade-old Kami Semick record by a minute.
Other Races and Runs
The UK's Rob Young has taken aim at the 46-day U.S. transcontinental run record. He began with 81 miles on day one, May 14. Tracking.
Lindsay Tollefson won California's Gold Rush 50k outright in 4:15. Full results. (Note: The results contain many teams from a corresponding relay.)
Georgia's Cruel Jewel 100 Mile saw Nick Hollon and Michelle Leduc run 23:57 and 29:44 winning times. Full results.
Kim Dobson broke her own course record on the climb in Colorado's Black Canyon Ascent. She clocked 44:53 on the road climb and men's winner Josh Eberly, a former U.S. mountain running team member, won the men's race in 41:23. Full results (when available).
Midrace reports on social media from North Carolina's Quest for the Crest 50k had Kyle Curtin and Kristina Folcik out front. If you know, fill us in on what happened! Full results (when available).
At the first year Boulder Mountain Marathon, just above Boulder, Colorado, Galen Burrell and Maggie Walsh were victorious in 3:00 and 3:42, respectively. Full results.
Thunderbunny 50k race directors Michael Owen and Jonathan Bernard are turning Athens, Ohio into a trail town. Not far ahead of the opening of the area's first running store, the Ohio Valley Running Company, the first-year Thunderbunny event sent runners on a rainy and muddy tour of nearby Strouds Run State Park. Race winners were David Riddle and Crystal Shinosky in 3:56 and 5:48. California couple Nathan and Devon Yanko took the titles in the accompanying 25k at 2:13 and 2:24, respectively. Full results.
Call for Comments
We've covered the big races of the weekend, or most of them, but what other results would you like to note?