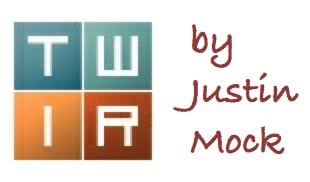 A pair of 50ks on opposite coasts highlighted the stateside racing, and the TransGrancanaria event kicked off the top-level European racing season.
Way Too Cool 50k – Cool, California
David and Megan Roche scored their biggest sweep to date. The married couple ran 3:19 and 3:42 to win a wet and muddy Way Too Cool 50k.
Despite the characteristically competitive field, David led nearly the entire race. "[The race] starts with a couple of miles on road and none of the stud men went with me at the gun. I heard them chatting like it was a book club meeting or something," David joked. "I decided that it was time to go, pledging to never look over my shoulder the rest of the race."
Apart from a brief encounter near mile 26 with eventual second-place finisher Jorge Maravilla, Roche was all alone at the front of the race.
"Ultras are changing fast and I think the men's race was a clash of styles. World-class ultrarunners like [Dylan] Bowman, Maravilla, and [Alex] Varner who thrive on endurance and mental toughness versus me, who thrives on being stupid, going out fast, and racing until my quads detonate," Roche explained. "As a fan of the sport, I am fascinated to see if the tactics continue to change at the front of ultras."
Maravilla finished in 3:22 and third-place Bowman ran 3:23. Paddy O'Leary was fourth and Alex Varner fifth.
Despite the some 20 stream crossing, and overcoming minimal sleep as a medical school student, Megan Roche was less than a minute off her 2015 winning time and course record, finishing in 3:42:24.
"When I was a little girl, there was nothing I liked more than putting on my rain boots and splashing in the mud. At times, the course felt like one big puddle, and it was a blast to slip-and-slide on the singletrack like a kid. I have never experienced a race that was so delightfully painful in my whole life," Megan gushed.
Her victory came by a slim margin over second-place YiOu Wang (3:43:12). Third and fourth were Anna Mae Flynn (3:59) and Lindsay Tollefson (4:03).
Caumsett 50k – Lloyd Harbor, New York
Thought to have been targeting Josh Cox's 2:43 American record [Record corrected. Thanks, Sharman.], course record holder and defending champion Zach Ornelas led into the final 5k lap before succumbing to the quick early pace and a pre-existing foot injury. Ornellas was overtaken by Jared Burdick and C. Fred Joslyn. Burdick and Joslyn, training mates in upstate New York, finished in 2:57 and 2:59, respectively. After going through the marathon mark in 2:24, Ornellas would hold on for third place. Burdick's most recent marathon was a 2:26 first-place finish at the 2014 Mohawk-Hudson River Marathon, though more recently he was second at the 2015 Cayuga Trail 50 Mile. The race again served as the USATF 50k road championship and in addition to the $200 first-place cash prize, Burdick also earned a place on the U.S. team that will compete at the IAU 50k world championships in November in Qatar.
Much like others in this week's column, Caroline Boller too was working on a short three-week recovery following the Olympic trials marathon, where she ran 2:57. She outpaced that time and rolled to a 3:22 finish, a new master's American record by nearly six minutes.
Transgrancanaria – Gran Canaria, Canary Islands
A year ago Lithuania's Gediminas Grinius finished first, seven minutes in front of Norway's Didrik Hermansen. The two frontrunners flipped those positions for this year's 125k race with Hermansen running 13:41 to Grinius's 13:45. Winner of last year's shorter 83k race, Spain's Pau Capell finished alongside Switzerland's Diego Pazos in a tie for the third place. The two crossed the line at 14:11.
The course – 26,000 feet (8,000 meters) of climbing  – proved difficult for many, as demonstrated by a roll call of iRunFar's pre-race preview:
Andy Symonds (UK) – 5th, 14:14
Jonas Buud (Sweden) – 6th, 14:21
Julien Chorier (France) – 7th, 14:24
Antoine Guillon (France) – 11th, 14:58
Sebastien Chaigneau (France) – 13th, 15:11
Yeray Duran (Spain) – 17th, 15:31
Cyril Cointre (France) – 28th, 16:47
Tim Tollefson (USA) – 101st, 19:37
Sondre Amdahl (Norway) – DNF
Seth Swanson (USA) – DNF
France's Caroline Chaverot destroyed the world-class women's field, winning by over two hours in 15:23. She was 16th overall. Switzerland's Andrea Huser gained the second podium position with a 17:21 result, and Spain's Uxue Fraile was a close third in 17:28.
Silvia Trigueros (Spain) – 4th, 18:31
Adriana Vargas (Argentina) – 5th, 18:35
Sophie Grant (New Zealand) – 6th, 18:42
Alexandra Clain (France) – 7th, 18:43
Dong Li (China) – 9th, 19:20
Denise Zimmermann (Switzerland) – 10th, 19:49:05
Núria Picas (Spain) – DNF
Lisa Borzani (Italy) – DNF
The race was the third Ultra-Trail World Tour event of the year. The fourth race, Morocco's Marathon des Sables, begins on April 8.
For additional commentary on Transgrancanaria, check out our full Transgrancanaria results article.
Wasatch Powder Keg – Brighton Ski Resort, Utah
Much like European events, the weekend-long event held three races with a Friday sprint, a longer "Powder Keg" race on Saturday, and a Sunday team class, though the final race was cancelled due to high winds and poor conditions. Though full results have yet to hit the web, it appears through social media that Rob Krar and Mike Foote were second and third in the short sprint race, over a distance expected to be covered in mere minutes, and Stevie Kremer won Saturday's women's race.
A number of U.S. ski mountaineering events take place in the coming weeks, building towards the overnight, 40-mile Gore-Tex Grand Traverse from Crested Butte to Aspen, Colorado. It's expected that each of these runners, and fellow breakout ski-mountaineering star Paul Hamilton will race in that two-man team competition.
Full results (when available).
Pan American Cross Country Championships – Vargas, Venezuela
130 runners from 11 different countries took part in the second-annual event, held on a dry golf course in temperatures that reached into the upper 80s. Allison Grace Morgan, a 2015 U.S. Mountain Running team member, won the women's 10k race in 37:41, 12 seconds ahead of Canada's Sasha Gollish. Morgan's run spurred the U.S. onto team gold when combined with finishes in the five other races. 2014 HURT 100 winner Gina Slaby ran 39:03 for tenth, just a few weeks after she ran 2:43 at the Olympic marathon trials.
The U.S. also won men's individual gold with Donald Cowart, a national-class steeplechaser, winning in 31:19. Max King, who liked Slaby ran that same marathon mere weeks ago, was third in 31:42.
Other Races and Runs
Rocky Mountain Runners clubmates Jack Daly and Cordis Hall went 1-2 at the Mississippi Trail 50 Mile in 6:18 and 6:47, respectively. Daly had finished second at last year's race. Heather Miller won the women's 50 mile in 9:47.  Jay McCurdy and Natalie Halapin won the accompanying 50k in 3:41 and 4:41. Full results.
The point-to-point Lenape Trail Run took in 34 miles in New Jersey. Race winners were Jay Lemos and Kait Sheridan in 4:49 and 6:03. Full results.
Evan Close and Mia Yeager ran 3:37 and 4:18 to win northeastern Ohio's Green Jewel 50k. Full results.
Cassie Scallon hit the roads and ran 2:56 at The Woodlands Marathon in Texas, finishing second.
In January, the UK's Susie Chan set the Guinness Book of World Records women's world record for most miles run on a treadmill in 12 hours. It's barely a month later and Suzi Swinehart toppled that short-lived 68.5-mile mark with 73.3 miles on a treadmill in Indiana. Swinehart is also registered for next weekend's Thomas Jefferson 100k.
Call for Comments
We have several gaps this week while awaiting official results, keep us informed as those results hit the web. What other races were run this weekend?