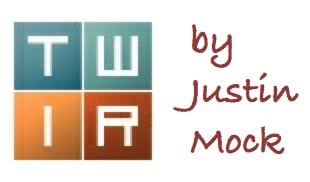 Father's Day weekend included the start of the Altra U.S. Skyrunner Series, the World Mountain Running Association's Long Distance Championships, the start of the Leadville Race Series, and a ton of other events that are all highlighted in this week's column.
Broken Arrow Skyrace 52k – Squaw Valley, California
Deep snow up high turned the first-year 54k into a 52k, though it did ultimately add to the race's approximate 11,000 feet of elevation gain.  The event, both its 52k and Vertical K, were the first races of this year's Altra U.S. Skyrunner Series.
Dakota Jones's recent iRunFar column on injury threw me off! Though on the start list, I didn't expect Jones to start the race. He did more than that and beat a very strong field to win the event's marquee race with a 4:56 winning time.
Tim Tollefson was second in 5:04 and Cody Lind was third in 5:09. The deep field included a few new names inside its top-10:
6/20/16 Edit: The preliminary results have been corrected to account for some sections of the course being inadvertently missed by some runners.
4 – Alex Nichols – 5:18
5 – Tayte Pollmann – 5:27
6 – Patrick Parsel – 5:36
7 – Galen Burrell – 5:38
8 – Brett Hornig – 5:44
9 – Daniel Kraft – 5:45
10 – Rick Valentine – 5:47
Sarah Keyes has quietly racked up a number of podium finishes around the country in recent years, but her win in the women's race here certainly is her biggest to date. This came on the heels of her second-place finish at the previous day's Vertical K. In the ultra event, Keyes ran past second- and third-place Joelle Vaught and Anne-Marie Madden with a 6:29 winning time. Vaught and Madden finished in 6:40 and 6:49, respectively.
The women's top-10 also revealed a handful of new names to this column:
4 – Sarah Woerner – 6:56
5 – Samantha Drove – 7:04
6 – Meredith Edwards – 7:05
7 – Emily Peterson – 7:10
8 – Hillaree O'Neill – 7:31
9 – Keely Henninger – 7:34
10 – Kristyn Kadala – 7:35
Max King and Lenka Sterling won the Vertical K race, held a day ahead of the 52k. King finished in 41:47, 16 seconds ahead of 2015 U.S. mountain running team member JP Donovan. King also took part in the long-course race, but finished well off the lead pace in 5:58 for 15th.
In the 26k race, Eric Ghelfi and Sandi Nypaver were victors in 2:18 and 2:53, respectively.
The next Altra U.S. Skyrunner Series event is the July 9 and 10 Whiteface Vertical K and Skyrace in upstate New York.
World Mountain Running Association Long Distance Championships – Podbrdo, Slovenia
Perennial favorite Italy won both men's and women's team gold at the championships, held as part of the Gorski Marathon. The American women finished fourth and the men fifth.
Italian runners Alessandro Rambaldini and Marco De Gasperi ran 3:44 and 3:46 to lead the men's race, and position their team for gold. Slovenia's Mitja Kosovelj was third in 3:46.
Other familiar names in the results include Great Britain's Tom Owens and Ricky Lightfoot. The pair finished fourth and sixth in 3:49 and 3:53, respectively.
The Americans were led by Mario Mendoza's 11th-place 3:59. Other members of the team included Matt Shryock (15th, 4:01), Peter Maksimow (32nd, 4:21) and Ted Farley (37th, 4:24). Andy Wacker, who was second at last year's championships, held a nearly four-minute lead at the top of the race's first climb, but dropped at the 28k mark while fighting illness.
Britain's Annie Conway edged out Italy's Antonella Confortola for the women's victory. The two each finished in 4:29, though 57 seconds apart. Third-place Lucija Krkoc of the host country was just another 45 seconds back of Confortola.
Megan Kimmel finished inside the top 10 with an eighth-place 4:40 finish to lead the U.S. ladies. Anita Ortiz was the oldest runner in the field at age 52, and impressively finished 13th. Other members of the U.S. team included Kristina Pattison (24th, 4:59) and Camelia Mayfield (26th, 5:03). Maria Dalzot did not finish.
The traditional World Mountain Running Association Championships will be held on a shorter, uphill course on September 11 in Bulgaria.
Mount Washington Road Race – Pinkham Notch, New Hampshire
The 56th running of the 7.6-mile climb up the mountain's auto road saw Joe Gray and Kim Dobson repeat as champions.
Gray's 58:17 finish is just two seconds off his winning time from last year, and is believed to be the race's third-fastest ever, behind Jonathan Wyatt's longstanding course record. Gray reportedly went through the opening mile in 5:59, and it was his second win in as many weeks, and actually, second three-peat in as many weeks. Six days earlier he won the GoPro Mountain Games Spring Runoff 10k in Colorado, also for the third-straight year.
Former winner Eric Blake broke the 60-minute benchmark for the first time with a second-place 59:49, and Italy's Tommaso Vaccina was third in 1:01:41.
Fifty-year-old Simon Gutierrez, also a former winner, was sixth in 1:07.
Women's winner Dobson's 1:09:33 is just off her 1:09:25 personal best from 2012, and over four minutes better than her closest challenger this year. She was also over two minutes better than her winning time from 2015. Last weekend Dobson set a course record at Colorado's Mount Evans Ascent road climb.
Kim Nedeau and 2014 winner Shannon Payne were second and third in 1:13 and 1:16, respectively.
Skyrunning star Kasie Enman ran 1:20 for fifth.
Leadville Marathon – Leadville, Colorado
Timmy Parr likes to race! He's been all over Colorado in recent weeks, though this event took place in his adopted hometown. Parr ran 3:33 to finish in front of Mike Aish's second-place 3:40. Though registered for the Broken Arrow Skyrace, Aish revealed this week in a Lifetime Fitness-produced video that he will be racing the Leadman series of running and mountain biking races, and that this would be his final year of competition.
Behind Parr and Aish, Brent Abbot was a distant third in 4:04.
Maggie Walsh won the women's race in 4:29. Stephanie Wurtz and Kerrie Wlad ran 4:42 and 4:49 for second and third, respectively.
In the accompanying half marathon, Olympic trials marathoner Tyler McCandless ran 1:59 to finish a minute in front of former professional triathlete Jordan Jones. Last year's La Sportiva Mountain Cup runner-up Matt Kempton was third in 2:04.
The women's podium was filled by Lisa Isom, Madeleine Carey, and Kelsey Martin. The group ran 2:32, 2:38, and 2:38 with just nine seconds separating Carey and Martin. Fourth-place Cynthia Malleck was just another 14 seconds back of Martin.
Bighorn 100 Mile – Dayton, Wyoming
Seth Kelly edged Michael Carson by a scant four minutes to win the mountain 100-mile race. Kelly, who was 12th at last year's Western States 100 Mile,  ran 20:28 to Carson's 20:32. Kristian Blew wasn't far behind, finishing third in 20:45.
Ashley Nordell gained the women's crown in 21:38. Nordell was way inside of Darcy Piceu's previous course best (2012, 22:27). Nordell also won the race in both 2009 and 2010.
Nikki Kimball was second in 22:31 and 2015 race winner Silke Koester was third in 23:10.
Other Races and Runs
Amid close-to-record heat, Mark Hammond won Ultra Adventures's Bryce 100 Mile, just outside the race's namesake national park in Utah, in 19:30. He was over two hours better than second place. Riva Johnson similarly dominated the women's race. Her 23:57 also made her a two-plus-hour winner. Omar Pacheco and Sabrina Stanley won the 50-mile race in 8:37 and 10:02, and in the 50k, it was Nico Barraza and Justyna Wilson winning in 5:48 and 6:08.   Full results (when available).
Germany's Zugspitz Ultratrail held five different races. Stevie Kremer finished second in the 39k race at 3:57. She was two minutes behind German race winner Michele Maier. Lithuania's Gediminas Grinius was third in the 25k race. Full results.
Michael Wardian won The Great New York 100 Mile Running Exposition. The giant tour of New York City started and finished in Times Square and Wardian ran 16:12. Charlotte Dequeker won the women's race in 20:04. Full results (when available).
Stunt runner Robert Young of the U.K. appears to have succumbed to a foot injury somewhere around Indianapolis, falling short in his attempt at a Guinness world record for the transcontinental run. The tracker has not moved since June 17. Though no concrete resolution was reached on the claims of cheating, the run's final week was mired in controversy and is likely to remain a polarizing topic.
Jeremy Bradford did finish his transcontinental run. Bradford started on April 18 and finished it 60 days later on June 16. Bradford ran from Los Angeles to New York.
Ohio's Mohican 100 Mile goes back some 25 years and is believed to be the fifth-oldest ultra in the U.S. In its heyday, Courtney Campbell ran 15:11, a time that still ranks as the event best. 2015 race winner Michael Owen returned and ran over an hour better than last year to repeat as men's champ. Owen finished in 16:51 and earned $600 in prize money. So too did women's winner Connie Gardner, who won here for the seventh time. The race also paid prize money five deep in its 50-mile and marathon distance races. Full results (when available).
Jake Renz and Shandi Kano made their way out of Idaho's River of No Return Endurance Run the fastest, finishing the 108k mountain race in 13:21 and 15:39. The race course was a single loop that packed in five major climbs to reach 17,000 feet of elevation gain. The event also had 50k and 25k races. Full results.
In Oregon, the third edition of Mary's Peak 50k saw 40 mile per hour winds, lightning, and sleet early on the race's title mountain before conditions improved. Taylor Spike and Victoria Mayfield ran 4:31 and 5:15 to earn the wins. Full results.
Virginia's Eastern Divide Ultra 50k turned five and is gaining a reputation as one of the state's most competitive trail events. The top-25 men all finished better than the top-10 of 2015. Frank Locascio gained the lead on the day's first climb, and carried on to win in 4:00. The women's race played out similarly with Whitney Richman moving to the front at mile 7 and finishing the point-to-point course first in 4:56. Full results.
When all was said and done at the Chattanooga Mountains Stage Race, 2:33 marathoner Hunter Hall's 7:30 was tops after three days of running. Pat Reagan won day's one and two, but did not start the third day. Course-record holder David Kilgore appears to have been limited to the event's first day of racing. Women's winner Natasha Shipman totaled 8:12 of running and was third overall. Full results.
At New York's Manitou's Revenge Ultra, Carlo Agostinetto stalked defending champion Brian Rusiecki all day before passing him in the last couple of miles of the 54-mile race. Agostinetto finished the fourth annual race in 11:16, less than three minutes ahead of Rusiecki. Kehr Davis dominated the women's race with a 13:47 winning time. Runners competed against exceptionally hot weather in addition to the usual extreme trail conditions of the point-to-point, highly technical run through the Catskill Mountains. The race is thought to be one of the burliest, non-altitude 50-mile races in North America. Full results.
Other Ultra News
The Western States Trekker project began Sunday morning at Squaw Valley, California. This week, a rotating team will carry a device provided by Google that will capture imagery to be made into Google's 'street-view' perspective of the 100-mile Western States Trail. As of this publishing, the team has covered just under 24 miles of the trail and is beginning their second day. Stay tuned as we'll be providing updates as the project progresses.
The Tamalpa Headlands 50k will again be the USATF 50k trail championship and award a $5,000 cash purse. The race uniquely just announced a $2,000 bonus for a new women's course record, alongside a $1,000 bonus for a new men's course record. Race director Timothy Fitzpatrick noted that the race had received a donation for the prize money and the donors wanted it specifically earmarked to promote women in ultrarunning. Not only is Kami Semick's 4:25 course record now 10 years old, but the donors wanted to give more to women in consideration of the history of gender inequality in sports.
Ultras can be dangerous, but an attack by a bear isn't among the most common risks. That's what happened to a female runner at the Valles Caldera Run though. A female runner was taking part in the event's marathon, held inside the Valles Caldera National Preserve near Los Alamos, New Mexico, when she came upon a mother bear and cub. The older bear attacked and left the runner with bites on her upper body, head, and neck. The mother bear was later identified and euthanized.
Next Weekend – Mont Blanc Marathon and 80k – Chamonix, France
Two months of erratic weather have left significant snow on the race course, and a re-route appears to be likely.
Max King and Switzerland's Remi Bonnet headline the 42k race, with likely competition coming from Yan Long-Fei and Norway's Erik Haugsnes. Megan Kimmel and recent Transvulcania winner Ida Nilsson will spar at the front of the women's race.
The long-course 80k race includes French star Caroline Chaverot alongside China's Dong Li. The men's race is likely to be led by recent Tecnica MaXi-Race runner-up Aurelien Collet.
Next Weekend – The North Face Lavaredo Ultra Trail – Dolomites, Italy
The seventh race of this year's Ultra-Trail World Tour is full of past winners and top finishers. iRunFar will preview the deep field that will race 119k through the Dolomites separately and provide some live coverage.
Next Weekend – Western States Endurance Run – Auburn, California
iRunFar will cover the race live and has previewed the men's and women's fields separately.
Call for Comments
What other race results can you contribute in the comments section of this week's column?