A comparatively light weekend of racing was highlighted by the Hellgate 100k, while the Desert Solstice Invitational track race headlines next weekend's calendar.
Hellgate 100k – Fincastle, Virginia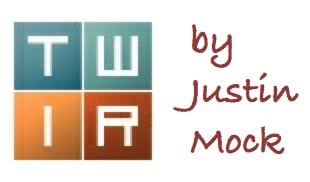 Second a year ago, this was supposed to be Darren Thomas's year. Thomas ran a nearly identical time to last year, but was again relegated to the runner-up position. It was Nicolas Dubuget, a The North Face-sponsored runner from France, who won this year's race in 10:48. Thomas finished in 11:12, and Jordan Chang was third in 11:41.
Women's winner Bethany Patterson capped off a memorable 2015 Beast Series, winning five of the six races in the ultra-distance series. Patterson finished this race in 12:55, 30 minutes better than her second-place time from last year. Kathleen Cusick was second in 13:34, and three women raced into the ultimate mile for the final podium finish. Just three minutes would separate third through fifth places with Sonja Wilkey winning out over this trio in 14:48, Amy Rusiecki was fourth in 14:49, and Alexis Thomas was fifth in 14:51.
USATF Club Cross-Country Championships – San Francisco, California
Although it doesn't typically attract Olympic-caliber runners, this race is always one of the deepest in the country, regardless of distance and terrain. The men's field was split into two different races and in the 'A' race alone, incredibly some 201 men ran 10k on grass in under 33 minutes.
A number of familiar names are scattered throughout the results. Among trail and ultrarunners, Andy Wacker appears to have placed the highest, finishing 38th overall in 30:33.
Alex Varner, just two weeks after winning the Quad Dipsea, was 143rd in 32:17.
The San Francisco Running Company team fielded a team packed full of ultrarunners. Jorge Maravilla and Dylan Bowman, both of whom had standout runs at last weekend's The North Face Endurance Challenge 50-Mile Championships, were 112th and 191st in 31:53 and 32:52, both times are impressive, and even more impressive in consideration of what they did last weekend. Galen Burrell ran 33:46 and Chris DeNucci ran 36:01 on that same team.
In the men's 40-plus race, Uli Steidl was seventh in 32:32.
Brazos Bend 100 Mile – Needville, Texas
Anthony Jacobs and Wade Barrett took advantage of the pancake-flat course to run sub-16 hours for 100 miles. After six 16.74-mile laps, just three minutes separated the two frontrunners. Jacobs finished in 15:41 and Barrett in 15:44. Alex Ramsey was third in 17:15.
Maggie Guterl ran away with the women's win. Finishing in 17:15, she was over an hour better than the previous women's best at the second-year race.
Full results (when available).
Other Races
Mike Wasson and Kathleen Anthony ran 4:36 and 5:21 to win Tennessee's Bell Ringer 50k. Both were course records at the second-year event in Montgomery Bell State Park. Full results.
At the Austin Taylor Challenge 50k in Georgia, it was Kevin Lammers and Corinna Stitt in front in 4:44 and 5:44. Full results.
Ohio's Salt Fork State Park hosted the Bigfoot 50k on a three-loop course. Race winners were Daven Oskvig and Jill Montaquila in 4:37 and 6:00, respectively. Full results.
Coastal Trail Runs's Malibu Canyon 50k in Southern California celebrated Coree Woltering and Sydney Leonard as winners in 4:06 and 5:12. Full results.
Rainshadow Running's Deception Pass 50k took place in the race's namesake state park in Washington state. Olin Berger was a 10-minute winner in 4:10, and Tara Berry was women's champion in 5:00. Full results.
December is prime time for Florida ultras. The first-year Deer Dodge 50 Mile was held on an out-and-back course in the Blackwater River State Forest. Race winners were Austin Adkison and Marjesca Brown in 9:06 and 10:13, respectively. Full results.
Florida's Tallahassee Ultra Distance Classic is a 50-mile road race in the Wakullas Springs State Park, now in its 34th year. Mark Tombrink and Holly Bohensky won the 50-mile race in 6:50 and 8:29, and Charlie Johnson and Laura McDermott won the accompanying 50k in 3:25 and 4:28, respectively. Full results.
Next Weekend – Desert Solstice Invitational – Phoenix, Arizona
Track is back! A small but elite-level field of 19 will take to the Central High School oval next weekend. Twenty-six national records and six world records have been set at the timed event, and top entrants Katalin Nagy and Zach Bitter could add to that total. Nagy is this year's IAU 24-Hour World Champion with 151.92 miles, and Bitter has run as fast as 11:47 for 100 miles and is said to be targeting the 11:28 world record. Bitter will have to average 6:53 per mile to be successful.