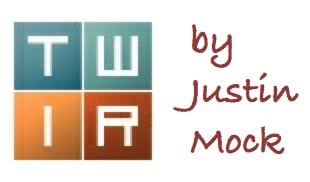 The North Face Endurance Challenge 50-Mile Championships is always a spectacle, but the weekend also included a lot of other big races! This week's highlights include the U.S. sweeping the first ever IAU 50k World Championships, François D'Haene racing in Hong Kong, and Sage Canaday chasing an Olympic Trials Marathon qualifer.
IAU 50k World Championships – Doha, Qatar
Men
Racing in his first ever 50k, Tony Migliozzi is a world champion. Migliozzi, of Ohio, weathered 80-degree Fahrenheit heat and unfavorable course surfaces to finish in 2:52:08.
On the 10 x 5k course, Migliozzi's fastest lap was his fourth–16:42–and his slowest was his 10th–17:52.
He trailed Kenya's Charles Wachira Maina and Zimbabwe's Mike Fokorani for much of the race, before the two wilted. Maina, who ran 2:13 for the marathon as recently as 2014, would hit a 19:13 ninth interval and a 21:07 10th interval. Fokorani, 111th at the 2008 Beijing Olympics Marathon in 2:13, fell worse. He would run 21:20 for the ninth lap and 22:55 for the 10th.
Maina would finish fourth in 2:57, immediately behind his two Kenyan teammates, and Fokorani would finish seventh in 3:01.
For perspective, Migliozzi ran 2:17 at this year's Chicago Marathon in October. He said, "the race [in Doha] was much more different than any race I've ever participated in. There were four 180-degree turns each 5k that you almost came to a standstill navigating, and the cobblestone and tile surface was very hard on the body. Aid stations were before the quick tile and got wet and slick very fast, which made it difficult not to fall."
The world champion continued, "the lap where I took the lead I could tell the leaders were fading quickly and I made sure to move by them with haste, knowing if they changed gears to stick with me it would zap their legs even more within a few minutes. Maina matched me fora  bit, but the effort turned out to be too much [for him]."
Looking further ahead, Migliozzi is focused on the Olympic marathon trials, but is also intrigued by South Africa's Two Oceans Marathon.
Also racing for the U.S., Jesse Davis was fifth in 2:59, Geoff Burns was 10th in 3:06, Tyler Andrews was 12th in 3:09, and Zach Ornelas was 24th in 3:21.
Another name familiar to this column, Brendan Davies, of Australia, was 19th in 3:13.
After last year's world-trophy event, this race was the first to carry the IAU 50k World Championships label.
Women
Camille Herron's first year of ultra racing has certainly been memorable. With a second world-championship title, she finishes the year undefeated at ultra distances. Herron led from the gun and again finished well clear of the field in 3:20. Her fastest 5k interval was her second in 19:28, and her slowest was her final lap in 21:01.
Herron's year also includes wins at the USATF 100k Road National Championships, the IAU 100k World Championships, and the USATF 50-Mile Road National Championships. She's set to test her trail fitness in 2016 and is entered in the Lake Sonoma 50 Mile.
Second and third went to Croatia's Marija Vrajic and Canada's Catrin Jones. The pair ran 3:28, with Vrajic a mere four seconds in front.
After trailing Herron for much of the race in second place, 2015 USATF 50k trail national champion Caitlin Smith ran into trouble on the final three laps and finished in sixth place at 3:32.
Alex Blake, the third member of the U.S. women's team, did not finish.
MSIG Lantau Races – Hong Kong
The race included 50k, 27k, and Vertical K distances. The Vertical K, which stretched to 5k in distance and reached the tip of Lantau Peak, was the weekend's first event, affording runners the opportunity to double.
Vertical K
Joe Gray won the short-course race ahead of Norway's Eirik Haugsnes and Nepal's Bed Bahadur Sunuwar. It was Gray's second-straight win here. Finishing in 38:35, the time sits 50 seconds off his course record from last year. Haugsnes trailed Gray by 12 seconds, and Sunuwar summited in 40:36. Gray would compete in the next day's 27k, while Haugsnes and Sunuwar raced over 50k.
Nepal's Bishnu Maya Budha, just 19 years old, won the women's Vertical K in 51:50. The trip marked her first time leaving Nepal. Maud Gobert of France was second to the top in 52:30 and Charlotte Henry, also of France, was third in 54:05.
27k
Gray would endure a stomach bug overnight, but still competed in the 27k, finishing second to France's Greg Vollet. The two ran 2:43 and 2:54, and were joined on the podium by third-place Anders Kleist. The Swede finished the 27k in 3:05.
A truly international field, it was the U.K.'s Zein Williams that earned the women's win in 3:46. Williams was a mere 26 seconds ahead of France's Else Jeandedieu. Hong Kong's Nicole Lau ran 3:54 for third.
50k
The long course stretched to 54k with 3,500 meters of elevation gain and was won by François D'Haene. The Frenchman finished in 5:42, 14 minutes ahead of Haugsnes and 17 in front of Sunuwar. Haugsnes would win the prize for fastest Vertical K and 50k combo.
Gobert, doubling back from the Vertical K, bested the women's field in 7:08. She was 21 minutes of ahead of second-place Marie McNaughton of New Zealand. Kenya's Rebecca Nakuwa was third in 7:52.
XTERRA Trail Run World Championship – Oahu, Hawaii
Full results haven't yet hit the web, but it appears that both Patrick Smythe and Kimber Mattox successfully defended their 2014 titles and again won the half marathon jungle race.
Full results (when available).
California International Marathon – Sacramento, California
Third time unfortunately wasn't a charm for Sage Canaday. Needing to run under 2:18 to qualify for the Olympic Marathon Trials, Canaday raced through halfway in 1:08:24 before finishing in 2:19:51.
This adds to 2:20:02 and 2:19:12 finishes earlier this year at the LA Marathon and the Boston Marathon. It appears that Canaday will make one last go at qualifying on January 17 at the Houston Marathon. The qualifying window closes on that day, and the Olympic Marathon Trials follow on February 13, 2016 in Los Angeles.
David Le Porho, a Canadian runner who won the 2013 Vermont 50 Mile and was fifth at the 2012 UROC 100k, finished immediately ahead of Canaday in 2:19:37.
After hitting halfway in 1:10:46, Tim Tollefson finished in 2:25:54.
Vulcano Ultra Trail – Patagonia, Chile
The long course 100k was said to be wild. Much of the course was off trail in deep sand and volcanic ash around the 8,701-foot tall Osorno volcano. Cristofer Clemente, of the Canary Islands, and Joe Grant ran together for much of the way and finished together in front at 12:31. Andrew Skurka was third in 13:24. Brazil's Manuela Vilaseca topped the women's field in 15:48. Chilean and Argentine runners Veronica Bravo and Laura Emilce Gordiola were a distant second and third in 18:09 and 19:19, respectively.
The North Face Endurance Challenge 50-Mile Championships – San Francisco, California
iRunFar was on site to live to cover Zach Miller and Megan Kimmel's big 50-mile wins. Both from Colorado, the two champions ran 6:12 and 7:13.
Dylan Bowman patiently advanced through the field to finish second in 6:20, and early frontrunner Ryan Bak held on to finish third in 6:26.
Much like men's runner-up Bowman, Ellie Greenwood moved up throughout the day to finish second in 7:23. She was just under two minutes ahead of third-place Larisa Dannis.
iRunFar has deeper coverage of the results separately.
The weekend-long festival also included 50k, marathon, marathon relay, half marathon, 10k, and 5k races.
In the 50k, it was Linus Holmsater on top in 4:03 with Chessa Adsit-Morris dominating the women's race in 4:19.
Alex Tyner and Rachel Naranjo earned the marathon wins at 3:18 and 3:43, respectively.
La SaintéLyon – Lyon, France
The nighttime race goes from Saint Etienne to Lyon and is said to celebrate a historic route. The race has been held for 60 years.
The longest of the multiple race distances is 72k and this premier race was won by Benoît Cori and Nicolas Martin. The two French runners finished together in 5:07. Cori has won the last two Les Templiers races, and Martin was second in that same race this year. Emmanuel David and Emmanuel Gault ran 5:19 and 5:31 for third and fourth, respectively.
The women's podium included Corail Bugnard, Stephanie Duc, and Isabelle Jaussaud. The trio ran 6:32, 6:39, and 6:46.
McDowell Mountain Frenzy – Fountain Hills, Arizona
Not far from the site of some of his best race memories, Dave James called it a career and retired from competitive racing. On the McDowell Mountain Regional Park trails, James ran alongside eventual race winner Gabe McGowan for the first 11 miles before McGowan pulled away for a 7:08 finish and new course record.
Trent Peele and Trent Cox would run 8:44 and 8:55 for second and third.
Familiar with the race route and in consideration of his 2016 work with Aravaipa Running as Event Manager, James was quick to spot course sabotage and went off course to retrieve and repair course markings. "I took a nap up there," he said cheerfully afterwards, on his way to a ninth-place 10:33 finish. Thinking back on his years of ultra racing, "It was pretty ugly, but I wish I would have done that more, gutted out a finish," he said.
James has battled sciatic problems for years and dropped from a high number of races because of it. "I would run so hard from the gun. I DNFed a lot, but that kind of running was my style," he said with a hint of regret. "It would have been cool to get a buckle from some of those races."
Looking back on his peak years, James recalls the 2009 Coastal Challenge in Costa Rica. "That was far and away the most awesome thing I did." James beat Scott Jurek then, and says that the mentorship that Jurek gave him that week led to his future success, a streak that included a then-course record 14:20 Javelina Jundred and a pair of USATF 100-mile Trail National Championships wins.
He's now looking forward to his work with Aravaipa Running, hopes to ease the workload on company owner Jamil Coury, and use this as a way to stay connected to the community.
Keri McMeans won the women's 50-mile race in 8:29, with Leah Linarelli and Amber Fifield going second and third in 11:32 and 11:58, respectively.
Next Weekend – Hellgate 100k – Fincastle, Virginia
Second a year ago, Darren Thomas is the top returning finisher to this year's Hellgate 100k, a famously difficult Blue Ridge Mountain run. Thomas, just 22 years old, was third at the Grindstone 100 in October. Brad Hinton, fourth in 2014, is also expected to return.
Bethany Patterson, also runner-up in 2014, is the top returning women's finisher. Patterson has had a banner 2015 with wins throughout Virginia, most recently at the Mountain Masochist Trail Run 50 Miler in November. She's likely to be challenged by Amy Rusiecki and Kathleen Cusick.
Call for Comments
It was a big weekend and we certainly overlooked some notable results. Readers, fill us in!