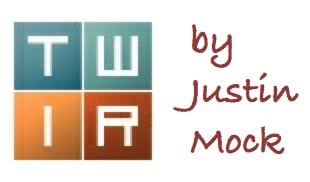 This week's column includes a deep dive on The North Face Endurance Challenge 50-Mile Championships, a look at the XTERRA Trail Running World Championships, and a preview of next week's Desert Solstice track meet.
THE NORTH FACE 50 MILE CHAMPIONSHIPS – SAN FRANCISCO, CALIFORNIA
Men
This race lived up to the hype. Despite the exceptionally deep field, the race at the front was limited to two men, Zach Miller and Hayden Hawks. The two sparred up and over the Bay Area's best trails and even after 50 miles, only two minutes separated the sluggers. Miller's 5:56 was a little better than Hawk's 5:58. Much of that separation came in the race's final six miles. Though the courses have deviated some over the event's 10-year history, a sub-6 hour 50-mile time on any combination of the Bay Area trails just seems incredibly fast.
For Miller, it was a repeat win and another $10,000 payday. Hawks, who earlier this year won the Speedgoat 50k, pocketed $4,000.
Third-place David Laney patiently advanced through the field for a 6:15 podium finish, taking home $1,000.
iRunFar was on site and covered the race dynamics separately in great depth.  Although the separate results article went 20 deep, the men's pre-race preview included 40-plus names.  To complete a full roll call on each, here's everyone else:
4 – Jorge Maravilla – 6:23
5 – Alex Nichols – 6:33
6 – Dimitris Theodorakakos – 6:34
7 – Sage Canaday – 6:35
9 – Paddy O'Leary – 6:39
10 – Brian Condon – 6:42
11 – Jim Rebenack – 6:43
12 – David Ryland – 6:45
13 – Scott Spillman – 6:47
15 – Dan Kraft – 6:56
16 – Cody Reed – 6:58
18 – Brian Gillis – 7:03
19 – Mark Hammond – 7:03
21 – Benjamin Stern – 7:08
22 – David Riddle – 7:08
23 – Tyler Green – 7:09
28 – Dan Berteletti– 7:17
29 – Moises Jimenez – 7:22
30 – Ricardo Tortini – 7:24
31 – Benoît Cori – 7:24
32 – Brendan Trimboli – 7:25
34 – Lindsay Hamoudi – 7:35
37 – Gustavo Reyes– 7:41
47 – Mike Wolfe – 8:00
170 – Dylan Peterson – 10:15
Only one man not named in the pre-race preview cracked the top 10 and that was eighth-place Erik Sorenson.
DNF was the result for Tim Freriks, Miguel Heras, Vlad Ixel, Kiril Nikolov, and Coree Woltering.
Those included in the preview that did not start the race were Noah Brautigam, Brett Hales, Mario Mendoza, Chris Mocko, Justin Ricks, Eric Senseman, Tyler Sigl, Ryan Smith, Chris Vizcaino, Jim Walmsley, and Stephen Wassather.
Women
For much of the day, it looked like Megan Kimmel would match Miller with her own repeat win. Late race calf cramps ruled that out and Kimmel would have to fight to just to stay inside the top 10, ultimately finishing 10th in 7:46.
Sweden's Ida Nilsson was running in second for most of the day and after passing Kimmel, was out of reach of the rest of the chase group. Nilsson dipped under the 7-hour mark with a 6:59:49 winning time. Like Miller, Ida, too, wins the $10,000 champion's payout.
Local favorite and 2014 race winner Magdalena Boulet finished strong to shake loose of New Zealand's Ruth Croft. Boulet ran 7:06 for second, and Croft was third in 7:20. Boulet and Croft respectively take home $4,000 and $1,000 prizes.
As with the men's preview, the women's entrant list too was full of contenders. Again, the separate results post included the top-20 women and here's the rundown of each name included in the pre-race preview.
4 – Annie Jean – 7:24
5 – Clare Gallagher – 7:25
6 – Sandi Nypaver – 7:27
7 – Kasie Enman – 7:33
8 – Keely Henninger – 7:38
9 – Stephanie Howe Violett – 7:42
11 – Laura Kline – 7:47
12 – Sarah Keyes – 7:50
13 – Felice Kelly – 7:54
14 – Elizabeth Simpson – 7:54
15 – Ellie Pell – 7:59
16 – Megan Chamoun – 8:01
17 – Kim Magnus – 8:01
18 – Nicole Kalogeropoulos – 8:07
19 – Cassie Scallon – 8:09
20 – Rachel Paquette – 8:17
21 – Julia Stamps – 8:18
22 – Cindy Lynch – 8:23
23 – Tara Berry – 8:24
24 – Arden Young – 8:25
25 – Helene Michaux – 8:28
26 – Anne Wheatly – 8:36
31 – Molly Culver – 8:45
32 – Amy Phillips – 8:45
33 – Leah Maher – 8:51
34 – Rachel Drake – 8:51
37 – Anne Bouchard – 9:17
Each of the top-26 women's finishers were named in the pre-race preview.
Drops included Jen Benna, Alexis Braun, Karen Holland, Paige Patillo, Denali Strabel, and Lindsay Tollefson.
Non-starters were Amanda Basham (she ran the marathon instead), Rory Bosio, Anna Mae Flynn, and Kristyn Kadala.
XTERRA TRAIL RUNNING WORLD CHAMPIONSHIPS – KA'A'AWA, HAWAII
Expected to be a prized match-up between Joe Gray and Patrick Smyth, this one fizzled halfway through. With Gray leading by about two minutes, Smyth missed a turn near mile six and cut out a lengthy uphill. That missed turn unknowingly catapulted him into the lead. With Gray still thinking he was in the lead and Smyth still thinking he was in second, both had to be surprised when Gray regained the lead near mile 9. Gray would cross the finish line first, and Smyth would be DQ'd.
Gray then would win in 1:17, finishing just 39 seconds off Max King's 2010 course record. 2:11 marathoner Nick Arciniaga was second in 1:23, over a minute ahead of third-place Chad Hall.
The more well-known of the Hall siblings, Ryan Hall, was 17th in 1:43.
Women's winner Polina Carlson comfortably cruised to the women's win. She ran 1:38, over seven minutes ahead of her closest chaser. The battle for second was much closer with less than a minute separating second- and third-place Caroline Veltri and Malia Crouse. The pair ran 1:45 and 1:46, respectively.
Flagstaff Sky Race winner Kelly Wolf was fifth in 1:48.
Full results.
MSIG LANTAU 50K – LANTAU, HONG KONG
The Action Asia Events race doubled as the 2016 Asian Skyrunning Championships, and France was the big winner. Nico Martin (France) ran 5:41, beating out Cristofer Clemente (Spain) by three minutes. 2016 UTMB winner Ludovic Pommeret (France) was third in 5:55.
Caroline Chaverot (France) took the women's crown in 6:27. Sunmaya Budha (Nepal) and Maud Gobert (France) were left behind Chaverot's quick pace. Budha and Gobert ran 6:52 and 7:28 for second and third.
In the accompanying Vertikal K men's race, which took place two days before the 50k, Japan's Toro Miyahara won in 38:17, with Nico Martin taking second at 33 seconds back. Italy's Emanuele Manzi was third at another minute-plus in arrears.
The women's Vertical K was also bested by a runner from Japan, Yuri Yoshizumi, in 45:59. Nepal's Sunmaya Budha took second here, too, more than two minutes off the winner. And third was Caroline Chaverot, another two minuted behind Budha.
OTHER RACES AND RUNS
The 60k Kepler Challenge is known as the "jewel in New Zealand's mountain running calendar." The beauty of a course follows the well-known Kepler Track along spectacular ridgelines and through beech forests. Sam McCutcheon (New Zealand) topped Vajin Armstrong (New Zealand) to win the men's race, 4:54 to 5:01. Anna Frost (New Zealand) was a big winner in the women's race at 6:07. Full results.
At Taiwan's Soochow 24-hour Invitational, Ying Shan (China) scored an upset win over 2015 IAU 24-hour world champion Katalin Nagy. Shan totaled 149.95 miles. Nagy, whose best is 151.92 miles, called it a day at the 125-mile point of this race with just over three hours remaining. Zi-yu Zhao (China) won the men's race with 147.25 miles. 2016 Spartathlon winner Anddzej Radzikowski (Poland) was 10th with 128.68 miles.
At The Running Event industry conference in Florida, Jacob Puzey ran 4:57:45 for 50 miles on a treadmill, a new 50-mile treadmill world record. That's an average of 5:56 per mile, and includes a 2:38 marathon split. It was also an hour better than the previous 50-mile treadmill world record. For perspective, the non-treadmill world record is Bruce Fordyce's 4:50 that dates to the 1984, and the American record is Barney Klecker's 4:51 from 1980.
The North Face Endurance Challenge Championships also included 50k, marathon, and half-marathon distance races. Cole Watson won the 50k in 3:48, and bouncing back from injury, Seth Swanson was fourth in 4:16. Abby Levene won the women's race in 4:48. In the marathon, Robert Peterson and Amanda Basham were race winners in 3:25 and 3:44, respectively. Full results.
Aravaipa Running's McDowell Mountain Frenzy took over Arizona's Usery Mountain Regional Park with five different races. In the 50-mile event, it was Peter Mortimer and Rhea Black on top in 8:11 and 9:14, and in the 50k race, Phil Slama and Lauren Besenfelder-Coury were victorious with 4:12 and 4:18 winning times. Full results.
Owen Bradley and Cass Chisholm took the Arctic Frog 50k in Illinois with 3:23 and 4:14 winning times. Full results.
The inaugural running of Tennessee's Rock/Creek Stillhouse 100k crowned Nathan Holland and Natalie Sims as victors in 12:13 and 16:22. Full results.
Rum Bum's Battle for Black Rock 36-mile race was a "hard as nails, beautiful as heck" three lapper through Black Rock Mountain State Park in Georgia. Race winners were Shawn Webber and Lauren Johnson in 6:30 and 7:56. Chase Fulford and Elaine Thomas won the accompanying 24-mile race in 4:51 and 6:26, respectively. Full results.
A week after the IAU 100k world championships, Chikara Omine ran 2:28 at the Cal International Marathon. Full results.
Vince Molosky repeated as winner of Florida's Caloosahatchee Ultra 50k, running 4:16 and breaking his own course record. Krystle Martinez won the women's race in 6:03. Unfortunately there was a tragic death in the accompanying 25k, when 58-year-old Keith Carlton suddenly passed away upon completing the race, according to a Facebook post by race director Justin Radley. Full results.
Some 7,000 runners took part in the giant Saintelyon 72k race in France, and the mega-event actually included 17,000 runners over its four races distances. On the long course and with a midnight start, Emmanuel Messat raced from Saint Etienne to Lyon in 5:17, edging out second-place Alexandre Mayer by 92 seconds. Benoit Charles-Mangeon was third in 5:31. The women's race was even closer with Juliette Benedicto besting Sylvaine Cussot by just 37 seconds. The pair ran 6:35 and 6:36. Mélanie Rousset was third in 6:52. Full results.
NEXT WEEKEND – DESERT SOLSTICE – PHOENIX, ARIZONA
In its first five years the Desert Solstice track meet has produced 41 national and 10 world records. That tally is likely to grow after this weekend's race, though many of the 27 entrants are instead focused on a qualifying mark for the U.S. 24-hour team. The six-man and six-woman U.S. national team will compete at the 2017 IAU 24-Hour World Championships, to be held July 1, 2017 in Belfast, Ireland.
Men
Olivier Leblond, winner of this year's USATF 24-Hour Championships, is the only man guaranteed a spot on the team at present. Pete Kostelnick (163.68-mile qualifying mark), Harvey Lewis (157.90-mile qualifying mark), Bob Hearn (149.24-mile qualifying mark), Joe Fejes (145.58-mile qualifying mark), and Adrian Stanciu (144.87-mile qualifying mark) are next in line. Of that group, only Hearn and Fejes are expected to race at Desert Solstice.
Whether targeting a 24-hour mark or a shorter personal best or age-group record, other key men in the field include:
Jay Aldous – 13:52 at 2011 Desert Solstice 100 Mile
Zach Bitter – 11:40 100-mile American record (2015), 163.78k 200k world record (2013)  12/5 Edit: Zach Bitter has scratched from the race.
John Cash – 154.6 miles at 2014 Desert Solstice 24 Hour
Ed Ettinghausen – 144 miles at 2013 Desert Solstice 24 Hour
Josh Finger – 152 miles at 2015 Dawn 2 Dusk 2 Dawn Ultra
Anders Tysk – 152 miles 2014 Desert Solstice 24 Hour
Women
2015 world champion Katalin Nagy and 2015 world runner-up Traci Falbo are both guaranteed spots on the U.S. women's team, as is 2016 USATF national champion Jenny Hoffman. That means that only three women's team spots are up for grabs. Those positions are presently held by Pam Smith (143.66-mile qualifying mark), Melanie Rabb (136.95-mile qualifying mark), and Courtney Dauwalter (135.70-mile qualifying mark). Both Rabb and Dauwalter are expected to race at Desert Solstice in an effort to improve their qualifying positions.
Other key women include:
Laurie Dymond – 135.5-mile 24-hour best
Kristina Pham – 6:55 50-mile split at 2014 Across the Years
Whitney Richman – 2nd at 2016 Umstead 100 Mile (17:13)
Adela Salt – 16:53 100-mile at 2015 Across the Years
Gina Slaby – 1st at 2016 Vermont 100 (18:05)
Salt is seeking a spot on the U.K. 24-hour team.
Live tracking will be available at Aravaipa Running.
CALL FOR COMMENTS
What are your thoughts on Zach Miller's incredible TNF 50 performance?
The North Face Endurance Challenge 50-Mile Championships runner-up Hayden Hawks ran 2:23 at the all-downhill St. George Marathon earlier this year. Third-place David Laney's marathon best is 2:17. Sage Canaday ran multiple 2:19 marathons over the past two years. Going back to the beginning, 2007 TNF 50 winner Uli Steidl ran a 2:23 marathon as late as 2012, five years after he first won TNF 50. Sure the ultra race times have dropped drastically, but are the men running ultras really that much faster at lesser distances than their predecessors? At the marathon distance, I'd argue not. At the 5,000m and 10,000m distance, maybe so.
Ten years in, TNF 50 first-place prize is still locked at $10,000. The price of few things hasn't changed over 10 years, so is it time for a cost-of-living adjustment? Perhaps most surprising, even after 10 years, no other 50-mile race offers prize money close to that of TNF 50.
What other races can be added to this week's commentary, in the comments field below?