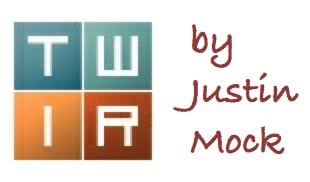 We got the goods, a lot of them actually. Race results from South Africa's Ultra-Trail Cape Town, Taiwan's Soochow 24-Hour race, and Peru's new Marathon des Sables stage race are among the week's highlights. Let's travel the world!
Ultra-Trail Cape Town – Cape Town, South Africa
The fourth edition of the Ultra-Trail Cape Town mountain 100k was its best yet, requiring course records of both its men's and women's winners. The race also marked the end of the 2017 Ultra-Trail World Tour.
Women
Lucy Bartholomew (Australia) went for a new course record in 11:21. Her year also includes a fifth at TDS, a win at Ultra-Trail Australia, and a fifth at Australia's Six Foot Track Marathon.
Robyn Owen (South Africa), the 2016 Otter Trail winner, was second in 12:06, and, for the second-straight year, Naomi Brand (South Africa) was third. She finished in 12:37.
Other notable finishers included:
Andrea Huser (Switzerland) – 4th, 13:19
Teresa Nimes (Spain) – 5th, 13:26
Men
The field was better than a year ago, but Prodigal Kumalo (South Africa) was still the best. Pushing the pace on the runnable sections, he repeated as men's winner in 9:51, a new course record. The time was some 40 minutes better than the previous best, a record that had stood since 2014.
Second-place Ryan Sandes (South Africa) closed hard to finish five minutes back, and Scott Hawker (New Zealand) was third in 10:04.
Other notable finishers included:
Andris Ronimoiss (Latvia) – 4th, 10:22
Robert Hajnal (Romania) – 5th, 10:28
Daniel Jung (Italy) – 6th, 10:39
Ben Brimble (South Africa) – 7th, 11:02
Diego Pazos (Switzerland) – 9th, 11:21
Dylan Bowman (USA) was an early drop with illness, and 2017 Comrades Marathon winner Bongmusa Mthembu (South Africa) also did not finish.
Marathon des Sables Peru – Ica Desert, Peru
The first-year Marathon des Sables Peru stage race stretched 250k (155 miles) over six days, on terrain much like the more well-known Moroccan edition.
Women
Though the final sixth stage remained at the time of this writing, the competitive race seems over. This one was all Nathalie Mauclair (France). She ran unchallenged by her competitors and has raced to a 3.5-hour gap over the rest of the field. Mauclair's big, and diverse, 2017 also includes a second at Marathon des Sables Morocco and a third at the Hardrock 100.
Melanie Rousset (France) and Rocio Carrion (Peru) were second and third, with Rousset holding a more-than-2.5-hour gap over Carrion.
Men
A continent away from his familiar Moroccan desert, a seven-day race on sand is still proving advantageous for Rachid El Morabity (Morocco). The perennial MdS Morocco race winner is taking this one going away, as at the time of this writing on Sunday evening, he had a two-hour lead in the general classification over current-second-place Aldo Ramirez (Peru). After Stage 5, Erik Clavery (France) is in third and nine minutes back of second place, and Julien Chorier (France) is in fourth and six minutes behind third place.
Kepler Challenge Mountain Run – Fiordland National Park, New Zealand
Women
Ruby Muir (New Zealand) has won the 60k Kepler Challenge on New Zealand's famed track. Her 5:24 finish this year was a personal best, and is a minute-plus over Zelah Morrell's course record that dates to 2003.
Cecilia Flori (Italy, but who lives in New Zealand) broke up what otherwise was an all-New Zealand podium. Flori ran 5:44 for second, and Margie Campbell (New Zealand) was third in 5:56.
Men
It's a familiar theme in this week's column. Two in a row, Sam McCutcheon (New Zealand) became another repeat winner. His 4:49 run bettered last year's result by five minutes. Behind him, it was close! Stuart Gibson (Australia) edged Gene Beveridge (New Zealand) by just over a minute. The pair ran 5:10 and 5:11, respectively.
Three-time winner Vajin Armstrong (New Zealand) was fifth in 5:15.
Soochow 24 Hour – Taipei, Taiwan
Women
Oh geez, as if that upcoming UltraRunning Magazine (North American) Ultrarunner of the Year vote wasn't going to be hard enough, Courtney Dauwalter (USA) done made it harder.
Racing 24 hours for the third time this year, Dauwalter regained the American record that she first set in March, and that she lost in July. On the Soochow 24 Hour track, Dauwalter totaled 256.41 kilometers/159.32 miles, broke Katalin Nagy's short-lived American record (155.73 miles), and broke former-world-record-holder Mami Kudo's course record (158.64 miles).
For perspective, Patrycja Bereznowska of Poland holds the world record at 161.55 miles.
Nagy was part of the race too, and totaled 128.28 miles before having to stop due to physical issues.
Men
First- and second-places both went to Japan with reigning IAU 24-Hour World Championships winner Yoshihiko Ishikawa topping the men's race with 266.94 kilometers/165.87 miles run and Toshiro Naraki taking second with 261.61 kilometers/162.55 miles. Earlier this year, Naraki went for 15th place at the IAU 24-Hour World Championships.
Third place was Stephane Ruel (France) with 259.178 kilometers/161.046 miles. For perspective, he was fifth at the 2017 IAU 24-Hour World Championships.
SaintéLyon

–

Saint-Étienne

, France

The 72k SaintéLyon race runs at night between Saint-Étienne and Lyon, and is part of a giant event that includes a number of relay challenges too.


Women


She's back. After a few scratches, Caroline Chaverot (France) returned to form to win here in 6:37. Jennifer Lemoine (France) and Alien Coquard (France) were second and third in 6:56 and 6:57, respectively.

Men

It happened gain. Emmanuel Meyssat (France) was a repeat winner too. His 5:18 run was less than a minute off his 2016 finish. Jeremy Pignard (France) and Benoît Cori (France) were second and third in 5:29 and 5:32, respectively.
XTERRA Trail Run World Championship – Oahu, Hawaii
Women
Defending champ Polina Carlson set a quick early pace, but it fizzled just two miles in when a twisted ankle wrecked her day. She did not finish. Dani Moreno then gained the lead, and fought off a late-race challenge from Giselle Slotboom (Netherlands). Moreno finished first in 1:39, and Slotboom was second in 1:40. Third-place Teyler Adelsberger ran 1:43.
Men
Did we have a few repeat winners in this week's column? Add another one for Joe Gray. The guy just does not lose in the U.S. This was his third-straight XTERRA Trail Run World Championship win, and his 1:18 was a new course record for the half-marathon route. Sage Canaday bested Andy Wacker for second, 1:19 to 1:22.
Full results (when available).
Other Races
California International Marathon
So close! Successful trail-ultra-road crossover runner Caitlin Smith just missed an Olympic Trials Marathon qualifying time at the Cal International Marathon. Smith finished in 2:45:27. Occasional trail runner Lindsay Tollefson did hit the qualifying mark with a 2:43:16 finish. Gina Slaby ran 2:59:30. Anthony Costales, who took second at the 2017 Moab Trail Marathon, finished CIM fourth in a PR 2:13:14. Steve Slaby finished in 2:41. The race doubled as the USATF Road Marathon National Championships. Full results.
Ray Miller 50 Mile
In Southern California, Cassie Scallon and Michael Eastburn won the Ray Miller 50 Mile in 7:38 and 7:29, respectively. Full results.
McDowell Mountain Frenzy 50k
Aravaipa Running's Arizona McDowell Mountain Frenzy 50k crowned Erin Kennedy and series regular Charlie Ware as its race winners. The frontrunners finished in 4:50 and 3:37. Full results.
Chattanooga 50 and 100 Mile
Rum Bum Tours's inaugural Chattanooga 100 Mile race actually started and finished in north Georgia, but on a course that stretches clear to near Chattanooga, Tennessee. Lee Connor and Steve Barber won the 100-mile race in 23:32 and 21:55. Barber beat out Mike Tyler by a minute. After running the last 40 miles together, Barber kicked it into high gear. In the accompanying 50-mile race, Amanda Vicente-Santos and Shawn Webber won with 8:24 and 7:01 finish times. Full results.
Next Weekend – Desert Solstice Invitational – Phoenix, Arizona
Desert Solstice is typically good for some records. Let's hope the Central High track is forgiving to the below group next weekend.
Women
Camille Herron – World 100-mile record at 2017 Tunnel Hill 100 Mile
Nicole Kalogeropoulos – 6th at 2017 Western States 100 Mile
Michelle Leduc – 1st at 2017 Eastern States 100 Mile
Melanie Rabb – 16:43 at 2016 Desert Solstice 100 Mile
Anything you can do, I can do better! Much like Courtney Dauwalter, Camille Herron is going for it. She will try to strike while the iron is out, backing up her 100-mile world record with a 24-hour track race just under a month later. Herron is targeting no less than six world and American records. Get the beer ready!
Men
Zach Bitter – 11:40 at 2015 Desert Solstice 100 Mile
Bob Hearn – 144 miles at 2016 Desert Solstice 24 Hour
Isaiah Janzen – 1st at 2014 North Coast 24 Hour
Andrew Snope – 138 miles at 2016 Desert Solstice 24 Hour
Adrian Stanciu – 144 miles at 2016 North Coast 24 Hour
Other News
USATF Mountain, Ultra, and Trail Council Runners of the Year
They are the best of the class of this year. The USATF Mountain, Ultra, and Trail Council has named their top 2017 runners across a number of categories.
Addie Bracy and Joe Gray won as "Mountain Runners of the Year," largely thanks to their wins at the 2017 U.S. Mountain Running Championships in New Hampshire.
In the "Sub-Ultra Trail Runner" class, USATF Trail Marathon National Championships winners Renee Metivier and Mario Mendoza were named runners of the year.
Although having an outstanding year, it is not believed that Courtney Dauwalter took part in any USATF national championships. Still, she won as "Ultra Trail Runner of the Year." Men's winner Max King was rewarded for his victory at the USATF 50k Trail National Championships.
Camille Herron similarly missed all of the USATF national championships, but set a world record. That happened on a rails-to-trails course that is road certified, and so Herron is the "Ultra Road Runner of the Year." Her Comrades Marathon win of course happened on roads too. Men's winner Patrick Reagan also excelled at the Comrades Marathon.
Call for Comments
2017 is ending hot. This week's highlights were almost entirely from overseas races. What can you add in the comments field below?
[Editor's Note: Columnist Justin Mock and editor Meghan Hicks spend many hours per week compiling this article, and often doing so well ahead of races posting their results online–that is, by combing social media. We simply cannot cover all the trail and ultra races that take place each week, so we do our best to provide results of the most competitive races as well as a spectrum of additional events from around the world. Please feel absolutely welcome to leave comments with the results of races not covered in this article, and to leave additional information about the races from which we have shared results. Thank you for your understanding.]