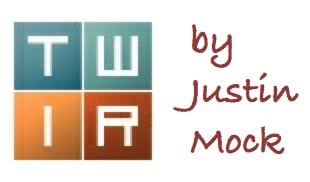 It's a new week, and we've got new news. Highlights in this week's column include Desert Solstice, Hellgate 100k, and Brazos Bend. Let's travel the United States and check in with 'This Week in Running.'
Desert Solstice – Phoenix, Arizona
The Desert Solstice track meet in Arizona has seen some big records in recent years, and had a few this year too, but the biggest goals proved largely out of reach.
Men
The meet is officially a joint 24-hour and 100-mile race, and over 24 hours race winner Adrian Stanciu totaled 150 miles.
Teage O'Connor won the 100-mile race, passing the century split in 14:22. He added a few miles to that, but stopped shortly thereafter. Notably, he ran the whole race barefoot.
Zach Bitter, who said ahead of the race that he was eyeing the 100-mile world record, passed 50 miles in 6:38, but then stopped just short of 61 miles with heat exhaustion.
Women
Whitney Richman ran 133 miles to win the women's 24-hour race, and Michelle Leduc (Canada) took the 100-mile crown in 15:19.
Just four weeks after setting a 100-mile world record at the Tunnel Hill 100 Mile, Camille Herron was at it again and targeting six American and world records that would come over the course of 24 hours. Herron started hot and split 5:59 for 50 miles, bettering the previous American 50-mile track record by 10 minutes that was previously set by Donna Perkins in 1996. She then passed 100k in 7:36, taking 13 minutes from Ann Trason's 1991 American track record. And after that it was a 12-hour best. According to race organization Aravaipa Running's social-media feeds, Camille ran 92.708 miles plus a partial lap, which will add up to just under 93 miles pending their final measurement. The previous record was set in 1991 by Ann Trason at 91.714 miles. Herron's day then ended.
Hellgate 100k – Fincastle, Virginia
A midnight start on a snowy point-to-point run through the Blue Ridge Mountains of Virginia in December. This is the Hellgate 100k.
Men
Last year's runner-up Matt Thompson gained one spot and improved 14 minutes to finish first in this year's race. He ran 11:22. Second- and third-place Bradley Revenis and Frank Gonzalez followed in 11:48 and 12:04, respectively.
The race was the sixth and final event of the Beast Series, an annual race series in Virginia that also includes the Promise Land 50k, Holiday Lake 50k, Terrapin Mountain 50k, Grindstone 100 Mile, and Mountain Masochist 50 Mile. With his finish at this weekend's Hellgate, local legend Marc Griffin finished the series–all six events–for an remarkable 10th consecutive year. That is, 10-straight years of the same six races without a single drop. Wearing bib #10, Griffin finished Hellgate in 16:24.
Women
Like Thompson in the men's race, last year's runner-up Hannah Bright gained one spot and improved 39 minutes to finish first in this year's race. She ran 13:19. Though that reads like the men's race, this one was much tighter. The top-three women were separated by less than 10 minutes, and the top-eight women all finished under 14 hours. Only two women hit that benchmark in 2016.
For the second year in a row, Bright was followed by Kathleen Cusick. She was the 2017 second-place finisher in 13:24. Alondra Moody was third in 13:29.
Brazos Bend – Needville, Texas
The simultaneous Brazos Bend 50 and 100 Mile take place in the race's namesake state park in Texas. And it's fast, 99.9% flat on three- and six-lap courses.
Men
Earlier this year, Ronnie Delzer won the USATF 100-Mile Road National Championships, thanks to a 13:44 at the Rocky Raccoon 100 Mile. He then was second at the Umstead 100 Mile, and then fourth at the Keys 100 Mile. He followed all of that up with a 13:40 first-place finish here. It was a new course record, over an hour ahead of the previous best.
Matt Celone was second in 14:20, and Wade Barrett was third in 15:06.
In the 50-mile event, Jeff Ball went 6:20 for the win, almost a full hour ahead of Daniel Ramirez's 7:19 second-place finish. Ryan Cormier was third in 7:29.
Women
Dang, the women's 100-mile race was close! Nine minutes separated the top-three finishers. Jessica Pekari held on for the win in 21:26. Christina Pierce closed fast for second in 21:33, and pushed Lisa Hyne back to third in 21:35.
In the 50-mile event, Shannon Davis led in 7:47.
Other Races
Deception Pass 50k
Jesse Lang beat Andrew Miller and gained a course record at Washington's Deception Pass 50k. Halfway in, Miller held a lead, but at the finish Lang was in front at 3:54 and with an eight-minute advantage. Lang's time bettered a 2014 course record by two minutes. Kathryn Drew did the same. Her 4:12 was a new course record, improving on a former standard from 2014. Full results.
Frozen Trail Runfest 50k
In Oregon, Justin James-Long and Pam Smith won the Frozen Trail Runfest 50k with 4:17 and 4:52 winning times. Full results.
Tallahassee Ultradistance Classic
Wow, Thomas Dever, age 60, won the Tallahassee Ultradistance Classic 50k in Florida in 3:38. That's an incredible time for that age, but it was just off the USATF age-group record. Dever has pledged to come back next year to again target the record. Third-place Addison Hendricks ran 4:05 at age 19, and that is believed to be a new USATF age-group record. It would be the fifth such record at this race. Kat Sack won the women's race in 4:15. In the simultaneous 50-mile race, Peter Strickland and Jamie Cooper in 7:28 and 8:01, respectively. Full results.
Bell Ringer 50k
Brandon Sullivan and Katie Taylor were victorious in 4:26 and 5:04 at the Bell Ringer 50k in Tennessee. Full results.
Call for Comments
Are we about to end of the racing excitement for 2017? What does the calendar hold for the next few weeks?
[Editor's Note: Columnist Justin Mock and editor Meghan Hicks spend many hours per week compiling this article, and often doing so well ahead of races posting their results online–that is, by combing social media. We simply cannot cover all the trail and ultra races that take place each week, so we do our best to provide results of the most competitive races as well as a spectrum of additional events from around the world. Please feel absolutely welcome to leave comments with the results of races not covered in this article, and to leave additional information about the races from which we have shared results. Thank you for your understanding.]