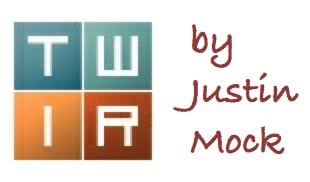 And that, ladies and gentlemen, was 2017! 'This Week in Running' is taking the last week of the year off, but before we do, here's a rundown of some end-of-year racing. After that, see you in 2018.
IZU Trail Journey – Shuzenji, Japan
Oops, we're a week late. Japan's IZU Trail Journey happened on December 10. The 72k Izu Mountain Ridge Trail race had nearly 1,600 runners from 21 different countries. The race also doubled as a selection event for the 2018 IAU Trail World Championships to be held in Spain in 2018.
Women
Ayano Fukuchi, second at the Hasetsune Cup earlier this year, went wire-to-wire with an 8:10 winning time. It was 11 minutes better than the course record, a mark that had stood since the event's inaugural running in 2013. Kaori Asahara was second for the second-straight year, and Corrine Williams (USA, but living in Japan) was third. Asahara and Williams ran 8:13 and 8:31, respectively.
Men
Race winner Kota Araki opened a lead over the second half and went to victory in 6:43. Yuya Kawasaki edged Yoshihito Kondo for second, 6:50 to 6:51. Just 51 seconds separated the pair.
Lookout Mountain 50 Mile – Lookout Mountain, Georgia
What's this, another national championship? The Lookout Mountain 50k doubled as the Road Runners Club of America (RRCA) Ultra National Championships.
Aden St. Charles won the women's race ahead of Nikki Kimball and Amy McIntyre.
Men's winner John Kelly, of Barkley Marathons fame, outpaced Luke Paulson and Bob Adams. Finish times were not yet available.
Full results (when available).
The 2018 RRCA Ultra National Championships is the August 19, 2018 Anchorage RunFest 49k.
Other Races
Pigtails 50k
Hello, Washington. Gina Slaby and Zach Gingerich each set new course records at the Pigtails 50k. The two winners ran 3:40 and 3:18, respectively. Slaby is part of an all-star caliber field at next month's FASTtrack 24 Hour race in Florida. Full results.
Loup Garou 100 Mile
Shelley Sparks won this 100 miler through Louisiana bayou in 26:24, while Mark Hammond threw down a blazing 14:32 to win the men's race.  The event also featured 20-mile, 40-mile, and 60-mile races. Full results.
The North Face Hong Kong 100
Marie McNaughton won one of the many 100ks run in Hong Kong every year, this one in 14:18, which was good for almost a two-hour victory. Bed Sunuwar bested Harry Jones by 20 minutes to win in 12:20. There was also a 50k and 50k relay. Full results.
Seashore Nature Trail 50k
Virginia Beach's First Landing State Park hosted the Seashore Nature Trail 50k on a two-loop course in Virginia. Stephanie Manny and James Hitch caught a figurative wave on their way to 4:22 and 3:47 wins. Full results.
Paramount Ranch Trail 50k
The Paramount Ranch Trail 50k is held on southern California land formerly used for movies. Rachel Ragona and Jacob Jackson were this year's stars, winning the fourth-year race in 4:40 and 3:42. Full results.
Woodside Ramble Winter 50k
Inside Trail's end-of-year Woodside Ramble Winter 50k took in the best of the San Francisco Bay Area's Huddart and Wunderlich Parks. Frontrunners Cassie Smith and Ben Koss cruised the singletrack in 4:52 and 3:38. Full results.
Next (Next) Weekend – Across the Years – Phoenix, Arizona
Aravaipa Running's annual multi-year Across the Years run takes place over six days starting on December 28. The event will again be at the Camelback Ranch, a site that doubles as the spring training facility for a pair of professional baseball teams. The event includes 24-, 48-, and 72-hour fixed-time races, and most famously, a six-day race.
Specific to the six-day race, three of the top-four women from last year's race are set to return. In 2016, Liz Bauer totaled 418 miles, barely beating out second-place Yolanda Holder's 410-mile total. Both will be back, and so too will be fourth-place Martina Hausman, who went for 328 miles a year ago. The men's race includes 2016 second-place finisher John Geesler, who previously ran 425 miles. Anthony Culpepper will also return, back from running 401 miles last year. Other top entrants include Michael Carson and Jamil Coury.
Other top runners include, in the 24-hour race, Adela Salt and Ed Ettinghausen.
Call for Comments
Merry Christmas and happy holidays! Any final 2017 race results or wishes to share in the comments field below?
[Editor's Note: Columnist Justin Mock and editor Meghan Hicks, this week, editor Bryon Powell spend many hours per week compiling this article, and often doing so well ahead of races posting their results online–that is, by combing social media. We simply cannot cover all the trail and ultra races that take place each week, so we do our best to provide results of the most competitive races as well as a spectrum of additional events from around the world. Please feel absolutely welcome to leave comments with the results of races not covered in this article, and to leave additional information about the races from which we have shared results. Thank you for your understanding.]