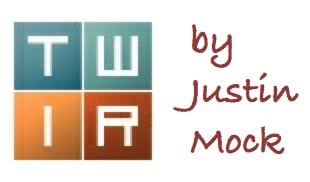 The famed Spartathlon race and the conclusion of the Altra U.S. Skyrunner Series were among the weekend's biggest highlights, but this column is full of lots of other racing, too.
Spartathlon – Sparta, Greece
The 246-kilometer (153-mile) race dates back to 1983, while celebrating the heroic run of Pheidippides from ancient times. The popular international event included runners from some 48 countries among its nearly 400 starters.
Katalin Nagy and Pam Smith gave the U.S. both first- and second-place finishes atop the women's podium, matching the marks of Nagy and Alyson Venti from a year earlier. Nagy finished fourth overall in 25:22, 16 minutes off her course record from last year's race. She reportedly split 100 miles faster than a year earlier, dipping under 15 hours for that intermediate mark. Already the 2015 IAU 24-Hour World Champion, Nagy's second-straight win here certainly establishes her as the world's dominant 24-hour female runner.
Smith clocked 27:11 on the point-to-point route, the sixth-fastest time in race history. Zsuzsanna Maraz, of Nagy's native Hungary, was third in 27:44. It was the first year in history that each of the women's top three finished inside 28 hours.
Andrzej Radzikowski of Poland was victorious in the men's race, running 23:01. He was tailed by Italy's Marco Bonfiglio, second in 23:35. U.S. readers may remember Bonfiglio for his second-place finish at the 2015 Rocky Raccoon 100 Mile, while little is known about Radzikowski apart from his fifth-place finish at this year's Wings for Life World Run. Radzikowski did improve on his third-place run in the race's 2014 edition by nearly three hours.
Czech runner Radek Brunner was third in 24:06.
Deeper results include Bob Hearn of the U.S. in 16th overall, 2014 race winner Ivan Cudin of Italy in 22nd overall, and U.S. 48-hour record holder Phil McCarthy in 44th overall.
Flagstaff Sky Race – Flagstaff, Arizona
The Vertical K, Sky, and Ultra divisions of this year's Altra U.S. Skyrunner all concluded at the Arizona Snowbowl ski resort.
Vertical K
In Friday's Vertical K, Joe Gray finished first ahead of John Gaston and Gordan Gianniny. Already leading the Vertical K series entering the final race, Gaston was able to preserve that lead and win this year's series. Gray, who won the Vertical K series last year, finished second in this year's series despite racing in just two events.
As with Gaston, Sarah Keyes also led the women's Vertical K series entering the final race, and she too maintained that lead following a second-place finish. Keyes trailed race winner Kelly Wolf by seven minutes, with Wolf running 1:00 to Keyes's 1:07.
39k Sky
In the next day's 39k Sky race, Gray doubled back to win in 4:00. He kicked ahead of second-place Tayte Pollman for a three-second gap. Patrick Parsel was third in 4:11.
None of that group was in contention for the Altra U.S. Skyrunner Sky series win though. Michael Barlow led the series entering the finale, but he dropped from the race in Flagstaff. Second entering the Flagstaff race, Timmy Parr was just sixth here and didn't earn enough points to overtake Barlow, and the same held for third in the series Luke Nelson, who was fifth in Flagstaff. It appears that Barlow, Parr, and Nelson held their same series positions then with Barlow winning this year's Sky division.
Just six minutes separated the first four women in the 39k. Alicia Vargo (née Shay) won, just as she did in 2014, with a 4:51 finish. Kristi Knecht, Sandi Nypaver, and Sarah Pizzo then finished in 4:53, 4:54, and 4:57. Pizzo would win the series and $500 by just a couple of points over Knecht.
Both Vargo and Gray also earned team spots on the U.S. squad to compete at the 2017 World Long Distance Mountain Running Championships to be held in August 2017 in Italy.
55k Ultra
As with many of the other races, the series leader entering the last race also won the Ultra series. Morgan Elliott had already won Colorado's Power of 4 event and taken second in Texas at the Franklin Mountains Trail Race. Winning here in 5:41, he won the series and earned $2,000 in cash money. Had that second in Texas been a first, Elliott would have struck gold with an additional $3,000 in prize money.
The wild-haired North Carolinian was followed by Daniel Kraft and Anthony Kunkel, second and third in 5:47 and 5:50.
In the women's race, Kelly Wolf doubled back from her Vertical K win to collect her second victory of the weekend. She ran 6:33, a time also good for eighth overall. Sarah Keyes was a distant second in 7:25, and Tiana Tallant was third in 8:20.
Second entering the race here, Keyes earned enough points to overtake Ultra division leader Kristina Pham and earn the Ultra series win, alongside the Vertical K series win she completed a day earlier. Like men's winner Elliott, she too won $2,000 in prize money plus a free entry to each 2017 event.
Other Races and Runs
The 37th Smarna Gora Mountain Race in Slovenia was the final stop on the World Mountain Running Association's World Cup. Eritrean Petro Mamu won the men's race in 41:35, finishing just three seconds off the course record at the roughly 10k uphill race. Ugandan runners Victor Kiplangat and Joel Ayeko, first and second at the World Mountain Running Championships Junior Race, were second and fourth here. The U.K.'s Andrew Douglas split the pair to finish third. Austria's Andrea Mayr dominated the women's race with a 48:42 finish. She was over three minutes ahead of second and nearly eight minutes in front of third. In addition to winning the individual race, both Mamu and Mayr were the series winners as well. Full results (when available).
After six stages and some 170 miles, Florian Vieux (Switzerland) won the self-supported Grand to Grand Ultra stage race in Utah. Vieux finished the journey in 29:51. Second-place Sébastien Nain (France) finished 26 seconds in front of women's winner Émilie Lecomte (France). The pair both ran 32:06. Earlier this year the race was pegged as a future Ultra-Trail World Tour event. Full results.
Red Newt Racing, the same folks behind the Cayuga Trails 50 Mile, held their second-annual Cat's Tail Trail Marathon on a rocky course through the Slide Mountain Wilderness Area in the Catskill Mountains of upstate New York. Ben Nephew and David Kilgore tied for the men's win in 4:41. It was Nephew's second-straight win here. The two ran together after Kilgore smacked an overhanging tree limb. He finished bloody, and later needed 18 staples to close the gash to his head. Kehr Davis easily captured the women's win in 5:14, finishing fifth overall. Full results.
Two weeks after winning the Equinox Marathon, Matias Saari was back in the winner's circle. He finished the inaugural Girdwood Trail Marathon at Alaska's Alyeska Resort in 3:23. Women's winner Paula Westbrook ran 4:41.
Brazen Racing's Rocky Ridge Half Marathon in the San Francisco Bay Area paid out $1,000 for the win, and David and Megan Roche each took home a big check for the lion's share of the prize purse. David beat Eritrean Azerya Weldemariam, 1:36 to 1:40. Weldermariam was second at the Pikes Peak Marathon in August. Megan was a nine-minute winner in 1:51. Full results.
Back in June, Robert Young abandoned his transcontinental run record attempt with injury. At the time, he was under the 24-hour surveillance by a team of veteran ultrarunners led by Gary Cantrell as a result of public scrutiny and cheating claims. Gary's report from his observation of Young was published by UltraRunning magazine in August. Record-attempt lead sponsor, Skins, the compression-wear company, commissioned an independent look at Young's run. Those researchers, Roger Pielke Jr and Ross Tucker, released their lengthy report on September 30 and, largely based on unreasonable cadence data collected from Young's TomTom watches, concluded that Young cheated. Full report.
While Young was unsuccessful, an ultrarunner with much more experience and credibility is threatening to overtake the longstanding transcontinental run record. Pete Kostelnick is into Nebraska and is still pushing out 70-plus-mile days. The recognized 46-day, 8-hour record has stood since 1980. Kostelnick's chosen route is some 3,100 miles, which requires roughly 67 miles per day to maintain record pace. Tracking.
David Morgan and Ashley Nordell tied for the win at Oregon's Willamette Headwaters 50k, each running 5:38. Jarren Seal and Denise Bourassa won the accompanying 20 miler in 3:11 and 3:24, respectively. Full results.
The Hennepin Hundred in Illinois is flat and fast along a rails-to-trails route. Race winners for the second-annual event were Oswaldo Lopez and Michelle Bischof in 14:22 and 17:35. Both ran faster than last year's winning times. Full results (when available).
Make it three years in a row atop the Arkansas Traveller 100 Mile for Wesley Hunt. The course-record holder won this year's race in 17:23. Women's winner Natalee Thompson was sixth overall in 19:51. Full results.
In the non-trail category of weekend results, Patrick Smyth ran 1:03:21 for second at the Rock 'n' Roll San Jose Half Marathon. Full results.
On the same 8k cross country course that he used to race as a collegiate, Andy Wacker was a solid sixth at the University of Colorado Rocky Mountain Shootout. Full results.
The Spartan Race World Championships near Lake Tahoe, California paid out some $100,000 in cash and prizes, with $15,000 cash going to its winners. Hobie Call, one of the sport's earliest stars, was a surprise winner in 2:25. Ryan Atkins, winner of this year's The North Face Endurance Challenge 50-mile race in New York, was second, and the U.K.'s Jon Albon, who won this year's Skyrunner World Series Extreme division, was fourth in 2:29. Albon was three minutes ahead of another sometimes-ultrarunner, fifth-place Cody Moat. Czech athlete Zuzana Kocumova repeated as women's champ, winning in 2:46. Full results.
Call for Comments
Each week's column seems to get bigger and bigger, but there are still lots of other events, including the Rock/Creek Stump Jump 50k, around the country from which we just couldn't chase results down. Let's hear from our readers about how some of those races went. Thanks!