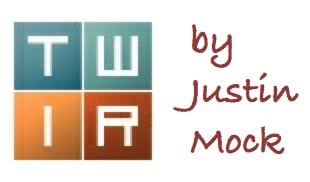 Weather played a significant impact on races around the world this weekend. Highlights from this week's column include the Ultra-Trail Mt. Fuji, the Bear 100 Mile, and the finale of the Skyrunner World Series Ultra division.
Ultra-Trail Mt. Fuji -Yamanashi & Shizuoka Prefectures, Japan
When Dylan Bowman headed to Japan for the Ultra-Trail Mt. Fuji (UTMF), it'd been two years since his last 100-mile finish. Despite winning the race's 2016 edition, he's unfortunately still without a 100-mile finish.
Weather wreaked havoc on the race. First postponed by two hours, it was later cut to 48k (30 miles), a fraction of its intended distance. It appears that at some point during the race then, it was further shortened to 44k (27 miles). Such a drastic move must underscore the treacherous conditions runners would have faced on the original course. In addition to torrential rain, rock fall was said to be a hazard.
Bowman's 3:46 placed him two minutes in front of second-place Xavier Thévenard (France). In third was Tomonori Onitsuka (Japan) in 4:01.
Colorado-based Brit Ryan Smith was fifth, 15 minutes back of the race winner. Other familiar names included Nepal's Sangé Sherpa in ninth, and France's Sébastien Chaigneau in 10th.
Spain-based Brazilian Fernanda Maciel ruled the women's race. Finishing in 4:51, she was 11 minutes in front of Japanese runner Yuko Kamoi, who led Kaori Niwa by another eight minutes.
Because of the short course, scoring in the Ultra-Trail World Tour was eliminated, though this doesn't appear to have any impact on the top standings.
The Ultra-Trail World Tour will conclude on October 20 at the Diagonale des Fous on Réunion Island.
Ultra Pirineau –Bagà, Spain
iRunFar was on hand with live coverage and has separately provided deeper results commentary.
Miguel Heras earned his third win at the 110k- (68-mile) mountain run, which was the finale of the Skyrunner World Series Ultra division. Heras was the class of the field with a 12:05 finish that placed him 35 minutes in front of Spanish mate Jessed Hernández. An in-form Heras was just 2.5 minutes back of Kilian Jornet's course record at last year's race.
Third-place Cristofer Clemente of the Canary Islands ran 12:47 and won the Skyrunner World Series Ultra series. Second a year ago in the series, Clemente's win was assured entering the race. Only France's Nico Martin was within reach of Clemente, and he did not participate here.
Winning the women's race, Spain's Gemma Arenas also vaulted from third to first in the Skyrunner World Series Ultra division. Her first-place 15:20, though nearly two hours back of Emelie Forsberg's run at last year's race, was good for a 17-minute win over Hillary Allen of the U.S. Spanish runner Anna Comet was third in 15:49.
Arenas overtook both France's Anne-Lise Rousset and Allen to win the Skyrunning Ultra series. Rousset did not participate here, but carried enough points to remain in second ahead of series third-place finisher Allen.
The Skyrunner World Series Vertical K and Sky series will conclude in October with events in Limone, Italy.
The Bear 100 Mile – Logan, Utah
Weather was the story of the day, forcing a course reroute that gained 18,700 feet of elevation. Much of the race took place in either rain or snow, and in muddy conditions. Still, Kaci Lickteig and some 169 others persevered. Already the Western States 100 Mile winner this year, Lickteig won the women's race and finished fifth overall in 20:27. As with each of the other finishers, she also earned a coveted qualifier to the Hardrock 100 lottery.
Lickteig was joined on the women's podium by Melissa Beaury and Chelsea Hathaway. The second- and third-place finishers ran 26:31 and 26:35, respectively.
Men's winners Mick Jurynec and Ryan Weibel ran through the last four checkpoints together and finished side by side in 19:33. It was Jurynec's second-straight win here. Sam Reed was third in 20:00.
Ultra Race of Champions – Auburn, California
Just over a minute back of the men's leaders 19 miles into the race, Camille Herron went out fast and held that pace for some 50 miles, moving up to as high as second overall. With a bonk coming on, Herron fought back with not one, but two beers and found the hops to get to the finish in 9:36. In the race's second year in Auburn, Herron was 27 minutes ahead of Magdalena Boulet's course record from last year, and she ultimately finished third overall among the race's 40 finishers.
Second place, and $2,000, went to Sally McRae with an 11:10 finish. Kerrie Wlad was third in 11:40.
In the men's race, Cody Reed stayed undefeated at ultra distances for the year. Adding to wins at the Miwok 100k and at the Headlands 50k, Reed was the best here in 9:00. It was seven minutes back of Justin Houck's winning time in last year's race. As with women's winner Herron, Reed too won a $5,000 cash prize.
Brett Hornig and Charlie Ware were second and third in 9:31 and 9:47.
Other Races and Runs
Inside Trail's Berkeley Trail Adventure took place at the San Francisco Bay Area's Tilden and Wildcat Canyon Parks. In the 50k, Shane Young won in 4:01 and Devon Yanko was second overall in 4:44.  In the half marathon, David and Megan Roche were first and second overall in 1:28 and 1:42. Full results.
He's back! Though Rob Krar had raced on skis and on a bike this year, Utah's The North Face Endurance Challenge event is believed to be Krar's first running race of the year. White-out snow conditions limited the 50-mile course to four laps of the half-marathon course. Krar ran the 50-ish miles in 8:01, 37 minutes ahead of second place. Leslie Howlett won the women's race in 10:28. Full results.
Jim Walmsley earned yet another course record in his standout 2016 campaign. Walmsley, and women's winner Katie McGee, set the new course standard at Arizona's Flagstaff to Grand Canyon Stagecoach Line 55k. The frontrunners finished in 3:30 and 4:37, respectively. It was Walmsley's second-straight win here. In the marquee 100-mile race, Sion Lupowitz missed Mark Hammond's 2015 course record by less than five minutes, finishing in 17:42. One-hundred-mile rookie Kelly Nicholas won the women's race in 24:36. Full results (when available).
With Gary Robbins involved, the first-year Whistler Alpine Meadows 50k was sure to be rugged. Just outside of the famous ski area, the race had a strong 11,000 feet of climbing thanks to two big climbs that sent runners to a glacier and back. Damien Humbert and Karine Travaillaud set the inaugural year course standards at 6:08 and 7:47. Mike McMillan and Charlotte Paul won the accompanying 25k in 2:40 and 3:18, respectively. Full results.
Already this year's Vermont 100 Mile winner, it only made sense that Brian Rusiecki would win the Vermont 50 Mile race too. Rusiecki's 6:35 finish made him a 17-minute winner. Women's winner Liz Gleason ran 7:33. Full results.
Temperatures reached 94 degrees Fahrenheit at the Georgia Jewel. Still, David Riddle ran to a new course record of 7:28 for the 50-mile race. Jackie Merritt won the women's race and was second overall in 9:07. Full results (when available).
The seven-day, six-stage Grand to Grand Ultra is underway in Utah. Pegged as a future Ultra-Trail World Tour event, this year's women's race looks to be competitive with France's Emilie Lecomte and past Marathon des Sables winner Elisabet Barnes, of the U.K., both taking part. Race updates are being provided both on the race's webpage and on social media.
Colin Miller and Ann Ciaverella won Oregon's Mountain Lakes 100 Mile with 16:34 and 21:11 finish times. Full results.
U.K.-runner Robert Young faced a high degree of skepticism when attempting to break the Guinness world record for running across the U.S. earlier this summer. His run ended prematurely with injury and since then, lead sponsor Skins has commissioned an independent investigation into the validity of Young's run. Science of Sport's Ross Tucker announced that the results of that investigation will be released this week.
While Young failed in his transcontinental-run attempt, Badwater 135 Mile course-record holder Pete Kostelnick is looking very good two weeks into his own go at the Guinness world record for running across the U.S. Kostelnick, who has also run 163 miles in 24 hours, is regularly turning in 70-plus-mile days, in part thanks to 3 a.m. wake-up calls. Kostelnick is nearly ready to exit Utah and enter Colorado.
Aspen, Colorado's Golden Leaf Half Marathon reaches 9,500 feet above sea level before it turns downhill for an in-town finish near 7,900 feet. Just 13 miles long and with finish times that range from sub-90 minutes up to four hours, the potential for wintry weather was enough to force the cancellation of the race's 38th running.
Next Weekend – Flagstaff Skyrace – Flagstaff, Arizona
The Vertical K, Sky, and Ultra classes of the Altra U.S. Skyrunner Series will all conclude at this coming weekend's Flagstaff Skyrace.
Top Vertical K entrants include series first- and second-places John Gaston and Wendell Lorenzen. JP Donovan and Ian Sharman are also registered. Women's series leader Sarah Keyes is not included on the entrant's list currently, and she could lose her series to Cynthia Arnold, currently eighth in the series and registered for this weekend. The Vertical K series winner earns a free entry to each of the 2017 races.
In the 39k Sky race, only Timmy Parr or Luke Nelson could overtake current series leader Michael Barlow. Both Parr and Nelson are entered in the Flagstaff race, Barlow is not. Going up against a field though that includes Joe Gray and Tayte Pollman, Parr and Nelson will be challenged to earn the needed points. Women's-series leader Sarah Pizzo is racing Flagstaff, and she'll be attempting to hold off Kristi Knecht and Mary Geddes, who are second and third in the series presently, to preserve the series win. Though not in contention for the Skyrunning crown, Daniella Moreno, Alicia Shay, Sandi Nypaver, and Arnold will all make sure that the race remains fast. The Sky series winners will collect $500.
Morgan Elliott, Brian Tolbert, and Cody Lind, who are one, two, three in the series and who are all racing this weekend, will race for the men's Ultra series crown. All three will have their hands full with a field that includes 2:16 marathoner Nick Hilton, Dan Kraft, and Jim Rebenack. Women's Ultra series one and two Kristina Pham  and Sarah Keyes are both racing Flagstaff, and so too is previous series winner Sarah Woerner. $2,000 cash money will be awarded to the series winner.
As with the other series, additional bonus monies could be earned with a win at Flagstaff alongside two earlier wins.
Call for Comments
It was a big weekend, and we of course welcome comments on the races above and on races elsewhere around the world.