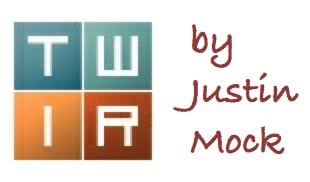 Three days of The Rut, even if weather affected two of those days, is the weekend's big highlight. Next weekend's Franklin Mountains Trail Run 50k and World Mountain Running Championships are also both previewed.
The Rut – Big Sky, Montana
Vertical K
The threat of afternoon storms forced a course reroute, dulling the distance climbed but upping the safety. The revised course climbed 700 meters over 2.3 miles.
Ondrej Fejfar of the Czech Republic gained the men's win, topping out in 29:25. Fejfar, a 1:07 half marathoner, was also ninth at this year's Skyrunning World Championships Vertical K in Spain.
Despite finishing seventh, it appears that Andorran runner Ferran Teixido will continue to hold the Skyrunner World Series Vertical K lead.
In the women's race, Spain's Laura Orgué climbed the fastest, winning the event in 34:19. Orgué, like men's winner Fejfar, won $500 in prize money.
28k
As with the Vertical K, the middle-distance event too was part of the Skyrunner World Series. Dakota Jones was perhaps the favorite among the men accumulated on the start line on Saturday morning, but his race fizzled late when he dropped with a bum ankle.
Jones did assert his fitness through more than the race's first half, reaching the summit of 11,166-foot Lone Peak clear of the field, only to sprain an ankle on the descent. He'll need a quick turnaround if he is to start next week's Wasatch Front 100 Mile.
With Jones waylaid, Spain's Hassan Ait Chaou crushed the downhill to earn an eight-minute win in 3:06. Though still second in the Skyrunner World Series Sky chase, Chaou is now just 20 points back of series leader Tadei Pivk, who wasn't present this weekend.
The Rut series of races are certainly among the most international of any U.S. trail event, and international runners would take six of the top-10 finishes. Kiril Nikolov of Bulgaria was second in 3:14, and Jan Margarit, of Spain, doubling back from the Vertical K where he was runner-up, was third in the 28k, in 3:15.
The women's race included little movement among the leaders with Megan Kimmel dominating en route to a start-to-finish lead. She finished in 3:36, making her a seven-minute victor and $1,000 richer. Kimmel, already the Skyrunner World Series Sky leader, extended her already big series lead.
Norway's Yngvild Kaspersen and Orgué, doubling back from her win of the Vertical K, were second and third in 3:43 and 3:56, respectively.
iRunFar was on hand with live coverage and greater results commentary.
50k
Overnight snow on the race's high point forced a course reroute here too, keeping the race at lower, safer altitudes. Down lower, rain and a bit of snow wet the course and set the scene for a damp, chilly, and muddy race.
Cristofer Clemente of the Canary Islands ran 3:51 to win the shortened course, and jumped from second to first in the Skyrunner World Series Ultra standings. Clemente skipped ahead of France's Nico Martin, who was not present. Clemente earned $1,000 in prize money.
2016 breakout star Ida Nilsson of Sweden was a class ahead of the rest of the women's field. Finishing in 4:27, Nilsson was over 16 minutes better than her closest chaser. Anne-Lise Rousset of France took second and, in doing so, earned enough points to jump in front of series leader Gemma Arenas in the Skyrunner chase.
The next Skyrunner World Series race is the Salomon Glen Coe Skyline event, part of the 'Extreme' category, in Scotland on September 18.
Other Races and Runs
Though less popular than its ski-mountaineering race of the same name, the Grand Traverse 40-mile run from Crested Butte to Aspen, Colorado still must be an incredible adventure. Dustin Simoens, who won the inaugural-year run in 2014, returned and lowered his own course record to 6:01. Simoens also won this year's San Juan Solstice 50 Mile. Former U.S. Mountain Running Team member Josh Eberly was second in 6:28. Kylie Collins repeated as women's champ in 7:36, also lowering her own course record. Kathryn Ross was just three minutes back in second. Full results.
Alliteration for the win! Adam Airoldi and Paige Patillo were race winners at the Volcanic 50k in Washington. The frontrunners got around Mt. St. Helens in 5:38 and 6:25, respectively. Full results.
27 days and 1,200 miles into his Appalachian Trail FKT attempt, Karl Meltzer is on the move. The Speedgoat knocked out 55 and 60 miles on consecutive days, indicating that the knee and shin pain of earlier weeks has at least partially subsided. Trail updates.
Next Weekend – Franklin Mountains Trail Run 50k – El Paso, Texas
Believe it or not, there really are mountains in Texas! The loop course around the race's eponymous state park climbs to 7,192 feet above sea level at the very southern end of the Rocky Mountains.
The race is the fourth, of five, Altra U.S. Skyrunner Series ultra events. A $1,000 cash prize awaits the winner, plus a free 9/7/16 Edit: entry to any Red Bull 400 race in the world. Apologies for the author error. trip to any Red Bull 400 race in the world. That could mean a free trip to Kazakhstan, Slovenia, or elsewhere.
Now in its second year, both the men's 4:57 and women's 5:53 course records are expected to fall.
Men
Josh Arthur – 2nd at 2016 Breck Crest Mountain Marathon
Jeff Ball – 3rd at 2015 Franklin Mountains Trail Run 50k
Morgan Elliott – 1st at 2016 Power of Four 50k
Christian Gering – 4th at 2016 Speedgoat 50k
Gabe McGowan – 2nd at 2016 Crown King Scramble 50k
Calum Neff – 1st at 2016 Brazos Bend 50k
Jim Walmsley – 1st at 2016 Bridger Ridge Run
Walmsley is likely the favorite in every race he'll enter this year, though the terrain here perhaps keeps Elliott in the hunt. Elliott, however, was also entered in The Rut 50k, but does not appear to have started that race.
Women
Ashley Erba – 1st at 2015 Flagstaff Skyrace
Maggie Guterl – 8th at 2016 Western States 100
Julie Koepke – 1st at 2016 Habanero Hundred
As with Elliott, Erba too was a DNS at The Rut making her status also uncertain. Absent she, the competitive women's race is surprisingly thin at this point.
Next Weekend – World Mountain Running Championships – Sapareva Banya, Bulgaria
The 32nd edition of the championships will take place on a nearly all uphill course that climbs 1,390 meters (4,500 feet) over 12.5k (7.8 miles) for the men, 700 meters (2,300 feet) and 7.3k (4.5 miles) for the women, and 500 meters (1,640 feet) and 3.5k (2.2 miles) for the juniors.
Ugandan and Eritrean teams have dominated the men's competition in recent years, though last year, with Eritrea absent, Italy upset the Ugandan squad. It again appears that the East African contingent will be limited to Uganda, though their team does not include 2015 individual champion Fred Musobo.
Fifth a year ago, Joe Gray of the U.S. is running better than ever stateside and would love to earn individual and team medals. Fourth a year ago, the American men's team also includes Matt Daniels, David Fuentes, Brett Hales, Hayden Hawks, and Andy Wacker.
Britain dominated the women's competition in 2015, scoring just nine points in placing their lead runners second, third, and fourth. Of that lead trio, only second-place Emily Collinge returns however. With Uganda not fielding a women's team, individual champion Stella Chesang also will not return. Five-time world champ and 2016 Olympian, Austria's Andrea Mayr is entered however and is the likely favorite.
The all-rookie U.S. team is led by national champ Addie Bracy, and accompanied by Ladia Albertson-Junkans, Kim Nedeau, and Bethany Sachtleben.
Full entrant list.
Call for Comments
What other race results can you share in the comments section?