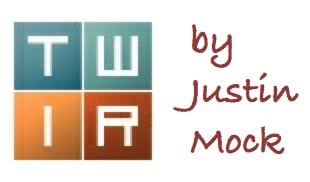 The World Mountain Running Championships turned into a medal haul for the U.S. In other action, Jim Walmsley was back racing and next weekend's Run Rabbit Run 100 Mile is previewed.
World Mountain Running Championships – Sapareva Banya, Bulgaria
The championships alternate between uphill and up-and-down courses. This year's event, the 32nd annual, was an uphill race in southwestern Bulgaria.
Senior Men
Joe Gray, the franchise of the U.S. national team over the past decade, won his first-ever individual medal, and it was gold!
Initially announced as the second-place finisher, Gray was upgraded to first after a Ugandan runner, who crossed the line five seconds ahead of Gray, was disqualified because a junior team member jumped into the race and paced him for some distance. Gray, who has again been unbeatable in the U.S. this summer, powered up the steep and sometimes rocky mountain in 1:02:12, gaining 4,560 feet (1,390 meters) over 7.7 miles (12.5k). Gray's win is the second-ever U.S. individual gold, adding to the 2011 win by Max King. Prior to this year, Gray's best individual performance was last year's fifth.
Israel Morales of Mexico and Ahmet Arslan of Turkey were second and third in 1:03:51 and 1:04:48.
Also racing for the six-man U.S. team were Hayden Hawks (4th, 1:05:02), Brett Hales (7th, 1:05:10), Andy Wacker (20th, 1:07:46), David Fuentes (30th, 1:09:09), and Matt Daniels (44th, 1:10:46). Of that group, only Wacker had previously taken part in the global championships.
Steered by a strong first three, the U.S. won team gold with 32 points, one point inside of defending champion Italy. This first-ever U.S. team gold came on the 15th anniversary of the September 11th tragedy.
Senior Women
Make it six for Austria's Andrea Mayr. The legendary uphill ace climbed the 4.5 miles (7.3k) in 39:04, finishing over a minute ahead of second. The win is Mayr's sixth, adding to a career that also includes two Olympic appearances and national records at both the half marathon and marathon. Mayr's wins have come in 2006, 2008, 2010, 2012, 2014, and now 2016. She has incredibly won each of the last six uphill championships going back a full decade.
Italy's Valentina Belotti was second to Mayr, just as she was in both 2010 and 2012. The Italian ran 40:47. Christel Dewalle of France was third in 41:05.
Beast Coast runner Kim Nadeau gained top American honors in ninth at 42:51. The four-woman U.S. team also included national champ Addie Bracy (12th, 43:08), Ladia Albertson-Junkans (15th, 43:25), and Bethany Sachtleben (18th, 43:39).
Italy totaled just 17 points to easily win the team competition, with the Czech Republic and the Americans earning team silver and bronze. The U.S. ladies finished one point ahead of defending champion Great Britain to earn that final medal.
Junior Men
The Ugandan boys swept the podium. Joel Ayeko, Victor Kiplangat, and Albert Chemutai ran 33:53, 35:59, and 35:50 to finish first, second, and third. Ayeko was remarkably over two minutes in front of second on the short 4.5-mile (7.3k) course. The Ugandans of course won team gold too then, finishing clear of Italy and France.
The four-man U.S. boy's team was led by Joseph Benson, finishing 11th in 38:13. Phillip Rocha was 16th in 38:50, Eduardo Herrera was 22nd in 39:50, and Ben Butler was 27th in 40:25. Collectively the boys placed fourth, equaling third-place France with 49 points, but falling to fourth in the collective time tiebreaker.
Junior Women
Germany's Sarah Kistner raced to a 22:48 first-place finish on the 2.2-mile (3.5k) course, gaining just over 500 meters on its uphill circuit. Michaela Stranska of the Czech Republic was second for the second-straight year in 23:31, and Bronwen Jenkinson of the U.K. was third in 23:56.
The top American was Claire Graves in 15th at 25:31. Soleil Gaylord and Sarah Harmon were 30th and 34th, respectively, for the U.S. as well.
Stranska's runner-up finish powered the Czech's to team gold, also their second straight. Germany and Italy won team silver and bronze. The U.S. girls were eighth in the team rankings.
Full results.
The World Mountain Running Association voted to make the men's and women's courses equal in distance going forward, and to make the men's and women's team sizes equal also. Previously the U.S. men's team counted to six and the women to four. Rather than increasing the women's team size though, unfortunately the men will give up two spots to become a four-man team going forward, while the women will remain at four.
Franklin Mountains Trail Run – El Paso, Texas
Despite adding 2,000 feet of elevation gain versus last year's inaugural run, the record books were no problem for Jim Walmsley. On course and on point, Walmsley ran 4:34 to crush the closest competition by 20 minutes. The 50k race took place at the race's namesake state park outside of El Paso, and included 8,500 feet of elevation gain on its loop course. The race was also the fourth of five Altra U.S. Skyrunner Series events.
"We started the race with 45-mile-per-hour winds and gusts of 60 miles per hour, which made many runners fight hard to stay on ridgelines and stable on the peaks. To say it was a wild start to the first Texas Sky Race was an understatement," race director Rob Goyen commented.
Second-place Morgan Elliott ran 4:54 and earned enough points to regain the Skyrunner series lead from Cody Lind, who did not race here. Elliott was within striking distance of Walmsley until the descent off of Franklin Peak.
Christian Gering was third in 5:23. Miguel Lara, the famous Tarahumara runner, was in third eight miles into the race before a wrong turn derailed his day.
Just three minutes separated the women's front two with Maggie Guterl running 6:54 to edge out rookie mountain runner Shandra Moore. Just like Walmsley, Guterl too won $1,000 in cash. Third-place Kristina Pham ran 7:31 though, much like Elliott in the men's race, she too jumped to the Skyrunner series lead. In Pham's case, it was Sarah Keyes that she overtook.
The festivities also included a King of the Mountain uphill race that was won by Marco Zuniga and Tracie Akerhielm. The two also won the accompanying half marathon.
The final Altra U.S. Skyrunner Series Ultra division race of the year will be the October 1 Flagstaff Sky Race. A $2,000 cash prize awaits the series winner, plus entry to every 2017 series race.
Wasatch Front 100 Mile – Kaysville, Utah
After stalking Trevor Fuchs from a few minutes back, Chris McQuivey joined Fuchs at the front of the race near mile 75 and the two didn't separate until the final miles. Then, Fuchs gained slim advantage that he'd carry to the line, winning the race in 21:13. McQuivey went on to finish a minute back. Nicholas Gaitan was third in 22:01.
Hannah Green led Darcy Piceu by as much as 22 minutes 67 miles into the women's race, before Piceu would begin to eat into that lead. Just 10 miles later, at mile 78, Piceu had flipped the deficit into a nine-minute advantage. She went on to win the race in 23:15. Green, a past winner of the San Juan Solstice 50 Mile, would later be overtaken by Annie Rutledge. The two would finish in 23:35 and 24:48.
Other Races and Runs
Timmy Parr grunted 17 miles up and over 13,114-foot Imogene Pass from Ouray to Telluride, Colorado in 2:15. It was Parr's second-straight win at the Imogene Pass Run, though he also won the 2008 and 2009 races. Chris Gomez was second in 2:23 and Jordan Jones was third, one spot up from 2015, in 2:24. Women's winner Sara Kadlec broke a 27-year-old age group record on her way to a first-place 2:41 finish. She was tailed on the point-to-point course by Kelly Wolf in 2:50, and Tammy Jaques, also in 2:50. Full results.
Some 350 miles out and with Scott Jurek by his side, Karl Meltzer has the Appalachian Trail FKT in sight with less than a week remaining to claim Jurek's 46-day record.
Meghan Hicks of iRunFar scored a new FKT on Colorado's Nolan's 14 route. Hicks finished the 100-ish-mile epic over 14 peaks above 14,000 feet in 59:36. Hicks became the first female to complete the route to the ultimate trailhead in under 60 hours, and also broke the FKT to the 14th high point. Fellow Hardrocker Nick Pedatella was on the route at the same time and finished in 57:31. It is believed that Ted Mahon is the only other finisher this year, going a quick 55:37 in late August.
In China's Gobi Desert, the Devil's Ridge 70k saw Yun Yanqiao (China) run 6:30 to finish 11 minutes in front of Francois D'Haene (France). In the women's race, Lucy Bartholomew (Australia) outran Sally McRae (U.S.) for the win. Full results (when available).
Kyle Kugler and Emily Ansick won western North Carolina's Steep Canyon 50k with 5:06 and 5:40 finish times. Full results.
Jason Kinsella and Roxanne Woodhouse won the Tahoe 200 Mile, in 59:03 and 69:16, respectively. Live tracking.
In upper Minnesota, Frank Pipp hit a home run at the Superior 100 Mile. Making his 100-mile debut, Pipp ran 20:24 to finish in front of iRunFar columnist Joe Uhan. The runner-up Uhan ran 22:46. Women's winner Mallory Richard was fifth overall in 23:51. It was Richard's third-straight win here. Full results.
Race-local Ryan Ghelfi won Oregon's Pine to Palm 100 Mile. Finishing in 18:28, he was some 90 minutes better than second. Kaytlyn Gerbin was the women's victor in 22:18. Full results.
The long-haul 205-mile (330k) Tor des Geants adventure run in Italy is underway. Italy's Oliviero Bossatelli leads at 166k into the race and Lisa Borzani leads the women at 151k. Live tracking.
Pennsylvania's Pine Creek Challenge 100 Mile went out and back on a rail-to-trail bike path. Race winners were John Hewlett and Jennifer McHale in 17:51 and 18:38. McHale was also second overall. Full results.
Twenty-eight years along one river, the McKenzie River Trail 50k is a longtime Oregon classic. Ankur Tarneja cruised to a comfortable 3:35 winning men's time, and Emmiliese Von Clemm was women's best in 4:24. Full results.
Next Weekend – Run Rabbit Run 100 Mile – Steamboat Springs, Colorado
Men
A mix of race veterans and newcomers will vie for a $12,000 first-place prize. With a $50,000 prize purse, this is the richest race in ultrarunning.
Josh Arthur – 2nd at 2014 Run Rabbit Run 100 Mile
Jeff Browning – 4th at 2016 Hardrock 100 Mile, 3rd at 2016 Western States 100 Mile
Sage Canaday – 11th at 2016 Western States 100 Mile
Jesse Haynes – 1st at 2016 Tahoe Rim Trail 100 Mile, 10th at 2016 Western States 100 Mile
Alex Nichols – 1st at 2016 Pikes Peak Marathon
Chris Price – 4th 2015 Hardrock 100 Mile
Bob Shebest – 2nd at 2015 Run Rabbit Run 100 Mile
Dustin Simoens – 6th at 2015 Run Rabbit Run 100 Mile
Marco Sturm – 5th at 2015 Run Rabbit Run 100 Mile
Arthur has had success at this race in the past, and Browning is close to a sure thing at 100 miles, but its newcomers Canaday and Nichols who are likely to make this race compelling. Though around the sport for years, this will be Nichols's 100-mile debut.
Women
Amanda Basham – 4th at 2016 Western States 100 Mile
Denise Bourassa – 1st at 2016 HURT 100 Mile
Kerrie Bruxvoort – 3rd at 2015 Run Rabbit Run 100 Mile
Britt Dick – 1st at 2014 Run Rabbit Run 50 Mile
Nicole Kalogeropoulos – 6th at 2015 Western States 100 Mile
Rachel Kelley – 5th at 2015 Pinhoti 100 Mile
Nikki Kimball – 1st at 2014 Run Rabbit Run 100 Mile
Becky Kirschenmann – 5th at 2015 Run Rabbit Run 100 Mile
Anita Ortiz – 2nd at 2016 Pikes Peak Marathon
Alissa St. Laurent – 5th at 2016 Western States 100 Mile
Carrie Stafford – 6th at 2016 Leadville 100
Becky Wheeler – 4th at 2013 Run Rabbit Run 100 Mile
The top women's entrant list is largely dominated by 100-mile and ultra veterans. Basham, with one 100-mile finish, will look to overcome last year's DNF.
Call for Comments
Although the links presently point to 2015, it is assumed that Run Rabbit Run will again have semi-live tracking.  Will you follow along, and who is your pick for the win?
As always, comments on races both included here and those not are welcome and beneficial to the community.