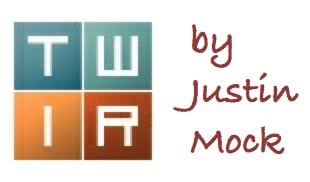 International races likes the Grand Trail des Templiers, the IAU 24-Hour European Championships, and the Diagonale des Fous were the weekend's major events, and are all highlighted alongside several stateside races in this week's column.
GRAND TRAIL DES TEMPLIERS – MILLAU, FRANCE
Part of a giant weekend-long festival of trail running, the marquee race put an international field on an historic 76k (47-mile) route with 3,550 meters (11,600 feet) of elevation gain. French runners took seven of the men's top-10 positions, though just three of the same in the women's ranking.
Men
Years of inconsistent racing were swept away for Miguel Heras (Spain). Now 41 years old, Heras turned back the clock with his second-straight win, adding to September victory at Ultra Pirineu. Here, Heras overtook Jared Hazen (U.S.) with some 6k to go to win in 6:45. Heras bettered his 2015 fourth-place finish by eight minutes.
Hazen, now a college student in Pennsylvania, used a mid-race surge to break things open and then held on for second in 6:49. A year ago Hazen was just 24th here, in what was then his international race debut. Cedric Fleureton (France) was third in 6:56.
Xavier Thévenard (France) and Dylan Bowman (U.S.) reprised their Ultra-Trail Mt. Fuji duel with Thévenard gaining a measure of revenge. Bowman won the shortened race in Japan, but here Thévenard was eighth to Bowman's ninth. Just 41 seconds separated the pair.
Notable DNFs included Max King (U.S.).
Women
Women's winner Jasmin Nunige (Switzerland) has been on a tear of late. Most recently she won Ultravasan for the second time, and that was following a number of wins at lesser events this year. Nunige ran 8:00, improving on last year's finish by four minutes.
Skyrunning star Yngvild Kaspersen (Norway) stepped up in distance and ran strong for a second-place 8:13. It was her ultra debut. Núria Picas (Spain), who had seesawed with Kaspersen throughout, was third in 8:22.
Other familiar names included in the results were fourth-place Landie Greyling (South Africa), sixth-place Martina Valmassoi (Italy), 11th-place Emelie Lecomte (France), 12th-place Cassie Scallon (U.S.), and 13th-place Nicole Kalogeropoulos.
IAU 24-HOUR EUROPEAN CHAMPIONSHIPS – ALBI, FRANCE
Women
Perfect weather conditions over a single kilometer loop helped to propel Maria Jansson (Sweden) through 155.74 miles, a new European record. It was her second-straight win here and, just for perspective, surpasses Sabrina Little's 152-mile American record (2013) and is not far off of Mami Kudo's 158-mile world record (2011).
Polish runners Patrycja Bereznowska and Agata Matejczuk were second and third with 150 and 144 miles. Like Jansson, Bereznowska also repeated her place from these same championships a year ago. The third Polish runner was fifth for what thus was the gold-medal winning team.
The 2017 IAU 24-Hour World Championships will take place in July in Belfast, Ireland. That race should be especially competitive with Jansson and Bereznowska racing an American team likely to include Katalin Nagy, Traci Falbo, and Pam Smith for the individual win, and the Polish team against the Americans for team gold.
Men
Pre-race favorite Aleksandr Sorokin (Lithuania) split 12:40 for 100 miles before running into trouble late and finishing sixth.
Sorokin was first chased down by Dan Lawson (U.K.), moving into the lead with two hours to go. Lawson, who was third at this year's Badwater 135 and second at last year's Spartathlon, ringed 162 miles. Ondrej Velicka (Czech Republic) was a close second with 160 miles.
French runners would place third, fourth, and fifth to earn team gold, a result that was thought to be an upset of the U.K. team.
DIAGONALE DES FOUS –RÉUNION ISLAND
iRunFar was on site with pre-race previews, live coverage during the event, and a deep post-race recap.
François D'haene (France) won for the third time in the last four years, only 2015 being an absent mark in that streak. He completed this year's 167k (104-mile) island traverse in 23:44. Antoine Guillon (France) and Javi Dominguez (Spain) were second and third in 24:15 and 24:36, respectively.
The race also marked the end of the Ultra-Trail World Tour and, despite dropping from this race, Gediminas Grinius (Lithuania) had enough points to hold off second-place Dominguez for the series win.
Women's winner and all-day leader Andrea Huser (Switzerland) dominated in winning by over an hour and a half. Her closest chasers were Juliette Blanchet (France) and Emma Roca (Spain). That pair finished their adventure run in 29:26 and 30:10.
Huser's point haul moved her to second in the UTWT rankings, immediately behind series winner Caroline Chaverot (France).
VERTICAL KM DE FULLY – FULLY, SWITZERLAND
Held on a former funicular route, the steep route gains a full kilometer over just 1,920 meters in length. It's so steep that it now requires helmets to guard against rockfall. The average grade is 52% and the steepest grade is 60%. Urban Zemmer (Italy) ran a 29:42 world record at the race's 2014 edition and this year's spectator-lined route was to be an assault on that mark.
Seven men ran inside 31 minutes, but none under 30 minutes. Nadir Maguet (Italy) upset Zemmer to win this year's race, 30:17 to 30:28. Third-place Marco Moletto (Italy) also finished in 30:28. Kilian Jornet (Spain) was fourth in 30:33.
Women's winner Christel Dewalle (France), who like Zemmer also set a record at the race's 2014 edition, was a nearly three-minute winner in 35:57. While good for an easy win this year, it was well off her 34:44 best. Earlier in the year, Dewalle was third at the World Mountain Running Championships.
OTHER RACES AND RUNS
At Oregon's Hell of the Northwest Trail Run, a 12.5-mile race that gains 2,000 feet of elevation, Sage Canaday cruised to an easy 1:19 win. He was 10 minutes better than second. Women's winner Jennifer Love ran 1:49. Full results.
After years-long injury, David Riddle continues to progress. He won the local-to-him Stone Steps 50k in Cincinnati, Ohio. The race was Riddle's last long run before the Pinhoti 100 Mile. Riddle was 11th at the 2012 Western States Endurance Run and Pinhoti, in his native Alabama, will mark his second go at the distance. Full results (when available).
Just as Stone Steps was to Riddle, Nebraska's GOATz Trail Run 50k was local to Kaci Lickteig. She won and set a new course record in 3:45. Full results (when available).
Michael Versteeg, an ultrarunner with a number of wins and podiums in recent years, completed the 800-mile Arizona Trail in 15 days, 22 hours. The long haul marked a new FKT for the route that passes the Mogollan Rim, the Colorado Plateau, and the Grand Canyon. The previous best was 21 days, 14 hours and was set by Adam Bradley in 2011. At the same time, speed hiker Heather 'Anish' Anderson is on the trail chasing a self-supported FKT.
Stephanie Howe Violett returned from injury to set a 20-minute course record at the Elk King 50k in Tillamook, Oregon with a time of 4:55. Tyler Green bested the men's course record by running 4:17.
On Monday, October 24, Pete Kostelnick broke the longstanding record for running across the U.S. Kostelnick linked the San Francisco and New York City Halls in 42 days, 6 hours, bettering a 1980 46-day, 8-hour record set by Frank Giannino, Jr. Other than a lone zero-mile day early in the run, Kostelnick knocked out 70-plus miles day after day.
The ninth-annual Bimblers Bluff 50k in Connecticut was also the state's USATF ultra championship. Morgan Kennedy and Sarah Slater were race winners in 4:19 and 5:31, respectively. Full results.
The third annual Patapsco Valley 50k was held inside a state park of the same name in Maryland, and a pair of new course records were set. David McKay ran 3:57 and women's winner Megan Digregorio finished in 4:55. Full results.
Five hours in front, Steven Jeffs won Utah's Pony Express 100 Mile in 16:31. Women's leader Misty Alessandrini raced to a 23:18 finish. Full results.
Tejas Trails hosted the Cactus Rose 100 Mile in the Texas Hill Country. Race winners were Chad Lasater and Julie Koepke in 21:28 and 24:23. Full results.
Pablo Salmeron and Pamela Keller were victorious at California's Lake Hodges Trail Fest 50k. The frontrunners raced to 4:10 and 5:14 winning times, respectively. Full results.
Three years into its brief history, the Uwharrie 100 Mile got its first sub-24 hour finishers. Nathan Leehman and David Galloway finished the circuit inside the national forest in 23:28 and 23:45. Women's winner Jess Mullen was fourth overall in 28:42. In the accompanying 100k, Jason Tischer was three hours better than second and an hour better than the previous course best. He finished in 11:43. As with the 100 mile, women's winner Lisa Arnold was also fourth overall. She ran 16:21. Full results.
At Wisconsin's Door County Fall 50 Mile, it was Chase Nowak and Jamie Blumentritt off the front for 5:46 and 7:30 wins on the scenic point-to-point route. Nowak has now won at least four ultras this year, most notably the Ice Age Trail 50 Mile. Full results.
NEXT WEEKEND – JAVELINA JUNDRED – FOUNTAIN HILLS, ARIZONA
A five-loop course and Halloween await those heading to the desert. The race is also pegged a future Ultra-Trail World Tour event.
Men
Zach Bitter – 2nd at 2016 Overlook 50k, 10th at 2016 Lake Sonoma 50 Mile
Michael Carson – 2nd at 2015 Javelina Jundred (15:21)
Ryan Kaiser – 5th at 2016 Hardrock 100
Brett Sanborn – 3rd at 2015 Javelina Jundred (15:47)
Steve Speirs – 1st at 2016 Iron Horse 100 Mile (15:54)
Mark Thompson – 3rd at 2016 Ice Age Trail 50 Mile
Presumably an in-form Bitter could challenge Hal Koerner's 13:47 event record from 2011.
Women
The women's race is highlighted by Janessa Taylor. She's run as fast at 16:24 for 100 miles, and most recently ran 72.5 miles in 12 hours at Oregon's Pick Your Poison event. She was also second at this year's Bandera 100k and dropped from UTMB. She says that the lure of a potentially fast course at Javelina isn't the draw though, instead it's just about timing. "It's the first soccer-free weekend for my kids! Halloween and the desert, count me in," Taylor commented. "I'm just hoping for a solid day of racing, and mainly having fun."
NEXT WEEKEND – TUSSEY MOUNTAINBACK 50 MILE – BOALSBURG, PENNSYLVANIA
The race is the longtime home of the USATF 50-Mile Road National Championships and will divvy up $5,000 in prize money amongst it winners.
Men
Cole Crosby – 3rd at 2016 Hyner View 50k, 7th at 2016 Caumsett 50k
Rich Heffron – 2nd at 2016 Water Gap 50k, 2:33 at 2015 Chicago Marathon
Anthony Kunkel – 3rd at 2016 Flagstaff Skyrace 55k, 2nd at 2015 Door County Fall 50 Mile
Kunkel recently stepped outside of his typically flat-and-fast skillset and had success in Flagstaff, but should find even greater success here. Though included on the entrant's list, Matt Flaherty will not contest the race.
Women
Kathleen Cusick – 1st at 2016 Grindstone 100 Mile
Heather Hoechst – 4th at 2016 Cayuga Trails 50 Mile
Anna Piskorska – 5th at 2015 Tussey Mountainback 50 Mile
Anne Portlock – 3rd at 2016 Ice Age Trail 50 Mile, 2:56 at 2016 Mercedes Marathon
Jenny Wolfe – 1st at 2014 Antelope Island 50k
NEXT WEEKEND – IAU TRAIL WORLD CHAMPIONSHIPS – GERES, PORTUGAL
iRunFar will be attending this year's IAU Trail World Championships in Portugal this week. You can check out our women's and men's preview for the moment with video interviews and live coverage to come.
CALL FOR COMMENTS
This was the biggest race weekend of late, but we always welcome additional results and commentary from races included both above and not in the comments field.