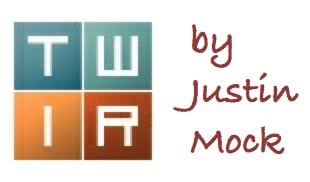 The JFK 50 Mile hit its 53rd-straight year with a pair of repeat winners, and events in locations as diverse as Nepal and Iowa are among the highlights of this week's column.
JFK 50 Mile – Boonsboro, Maryland
Repeat wins for Jim Walmsley and Sarah Bard highlighted the 53rd running of the JFK 50 Mile. Walmsley raced to a big lead at halfway, and then held on to a two-minute cushion at the finish ahead of Graham Peck. The two raced to 5:47 and 5:49 finish times. Walmsley was just two weeks removed from a third-place run at China's Gobi Ultramarathon.
Despite giving up time to his chaser in the race's second half, Walmsley remained confident. Post-race, he told Andy Mason of the local Herald-Mail Media, "I think I can go faster, a lot faster, but if I don't need to, I don't need to."
"I knew I was giving up time at the end, but (Peck) got a little closer than I would have liked. But I have good leg speed. I've run 4:04 (for the mile) and 13:50 (for 5k), so I wasn't too worried."
Robert Bond was third in 5:58, the race's final sub-six-hour finisher.
After dispatching Lorraine Young and Emily Harrison following the Appalachian Trail section of the course, women's winner Bard rolled to a dominant victory in 6:31. It was the race's fifth-fastest finish ever.
Bard too spoke with the Herald-Mail Media, and explained her runaway win. "But once we hit the canal, I tried to take advantage of my strength, which is flat road running. The Appalachian Trail is always a little difficult," she said.
Young would finish second in 7:16, and Laurie Dymond, a 49-year-old local runner, would move up to finish third in 7:27.
Everest Trail Race – Nepal
With the Himalayas looming overhead, runners raced 160k (100 miles) over six stages and while collecting some 25,000 meters of elevation change. Spain's Anna Comet captured the women's crown ahead of the U.K.'s Jo Meek and Germany's Julia Böttger. Comet's win marked her second at the event and while pressed, she did win each of the six stages in amassing a cumulative 25:44 finish time. Comet's busy year also included a fifth-place finish at Ultra Pirineu, a second at Transvulcania, and a second at the Mont Blanc 80k, among other standout runs.
Meek and Böttger finished the last stage together, though overall Meek would be second in 27:20 and Boettger third in 28:42.
Nepalese runner Bhim Gurung topped all comers with a 20:24 finish. Spain's Roger Vilardell and Joan Esparbe were second and third in 22:54 and 24:31, respectively.
Oxfam Trailwalker – Hong Kong
The popular four-person team race was won by an all Hong Kong team for the first time since 2009. The winning 2XU UFO team was captained by Tsang Chun-kit and the group finished in 11:58. Julien Chorier and Yeray Duran were part of the third-place team, trailing the race winners by nearly two hours.
Other Trail and Ultra Races
Iowa's Living History Farms Off-road Race is a cross-country race with some 7,600 entrants. Weather forced a change to this year's course, which typically includes stream crossings and steep drops, among other hazards. Up front, it was Mason Frank and Emma Spoon that were victorious with 28:57 and 35:20 finish times. Full results.
For the second time in as many weeks, Yew Ferrara and Bob Shebest raced head to head. Ferrara topped Shebest at Inside Trail's Peacock Gap Trail Run 30k in California's Bay Area, finishing in 2:17 and 2:21. Mara Snipes was the women's winner in 3:00. David Roche dominated the accompanying half marathon in 1:23. Full results.
Andy Wacker and Joe Gray have seen a lot of each other this year. They finished in familiar order–Gray in first and Wacker in second–at Boulder's USATF Colorado Club Cross Country Championship. Full results.
World Mountain Running junior champion Allie Ostrander's phenomenal freshman cross country season ended with a second-place finish at the NCAA championships. Ostrander, an Alaskan native now competing for Boise State University, finished the 6k course in 19:33.
Stephen Rathje and Daina Hill won South Carolina's Ultra Chili 50k in 4:21 and 5:22. Full results.
Alabama's Tranquility Lake 50k saw Jason Wheat and Lisa Booher run 5:18 and 6:26 to finish first. Full results.
South Carolina's second year Paris Mountain Ultra 50k was another of the several southeastern ultras this weekend. The Upstate Ultras event was won by Aaron Saft and Malinda Honkus in 4:24 and 6:08. Full results.
Next Weekend – Quad Dipsea – Mill Valley, California
Alex Varner sounds ready, "There's just something about that trail that lights a fire under me like no other place on earth."
After winning the Lake Sonoma 50 Mile in April, Varner finished 18th at the IAU Trail World Championships, raced the Dipsea Trail Race, and then dropped from the Western States 100 in a heavy stretch of racing. He's largely taken to shorter races since, but is set to take aim at Dave Mackey's 2013 course record next weekend. Varner will need to run inside 3:48 on the double out-and-back 28-mile course.
"I have tremendous respect for Mackey's record and with each day that passes, I get a little more nervous," Varner admitted. "The course record is certainly a goal, but it's not something I'm taking lightly. I'm in equal if not better shape than I was at this point last year, so I think I'm in a position to give it a go, but you never know what will happen on the trail. The course is brutal and no matter how many times I run it, it never gets any easier."
Although an in-form Varner is a heavy favorite, the race isn't absent competition. The men's field also includes Ford Smith, Gary Gellin, Travis Macy, and Yassine Diboun.
2011 women's champ Cedar Bourgeois returns as the women's favorite. Bourgeois won the Mount Marathon Race seven-straight years before stepping away from the event following in 2011 win. She'll be joined up front at Dipsea by Bev Anderson-Abbs and Bay Area local Penny MacPhail.
Other Trail and Ultra News – Ultrarunning Race Series
UltraRunning Magazine introduced the "Ultrarunning Race Series" this past week as a pseudo-series, part ranking system, and another way to earn entry into the Western States 100. Commentary online since the announcement has focused on the scoring system, of which the consensus is that there may be no good overall ultramarathon scoring method. In this case, five races of input make up one's score, and is dependent on a race director submitting results for inclusion. Age-group winners will earn UltraRunning Magazine schwag, and the overall winners will gain entry to Western States. At present, both the men's and women's leaders, Paul Terranova and Kaci Lickteig, are already among the Western States entrants by virtue of their top-10 finishes at last year's event.
Lickteig downplayed her top ranking, saying "I am humbly surprised to be at the top of the Ultrarunning Race Series. However, there are several races that haven't been included, so it is not necessarily accurate. Regardless, yes, I am honored to be the current leader, however short lived it is."
"I honestly am not into rankings and believe they are hard to quantify. Each race presents itself with different challenges, and each person has a different plethora or races to be counted. I may look at it here and there, but it will not change what I am doing or planning in the future," she concluded.
Other Trail and Ultra News – Marathon des Sables
Desert running has been a niche sport within a niche sport, but the Marathon des Sables is drawing an increasing amount of star power. France's Nathalie Mauclair won this year's Ultra-Trail du Mont-Blanc and was third in the Ultra-Trail World Tour. She has announced her intention to race next year's Marathon des Sables.
Call for Comments
The year is winding down. Apart from The North Face Endurance Challenge 50 Mile, what other big events are left in 2015?
Did we miss results from the weekend? Be sure to share them in the comments.