A pair of course records at the Way Too Cool 50k, three–count 'em, three!–treadmill world records, the start of the La Sportiva Mountain Cup, and a near sub-13 100 miler in North Carolina highlight this weekend's recap. The second-year U.S. Skyrunner Series gets underway next week.
Way Too Cool 50k – Cool, California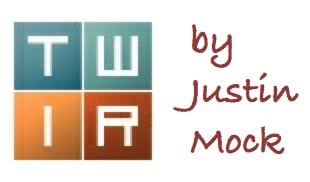 Pat Smyth and Megan Roche each rolled to course-record finishes ahead of competitive men's and women's fields. Smyth ran 3:04:48, just over four minutes faster than Max King's previous record from 2013. Roche clocked 3:41:56, an over-seven-minute improvement on Tyler Stewart's 2012 mark.
Smyth downplayed his chances beforehand, instead expecting to maintain his training cycle for the March 28 World Cross Country Championships in China. On race day though, he found himself alongside Nike Trail Elite teammates Ryan Bak and Tim Tollefson.
"I was able to keep relaxed running with the other Nike guys and get away at around 18 miles or so. The pace was pretty comfortable throughout, just a lot of time on the feet," said Smyth, a 62-minute half marathoner. "I think I'll be able to recover pretty quickly from this one given the fairly mellow course and that we never really dipped under 5:30 per mile."
Bak and Tollefson trailed in second and third at 3:10 and 3:20. Jorge Maravilla and Fernando Blanco were fourth and fifth in 3:28 and 3:31, respectively.
In the women's race, Roche, a Stanford medical school student, overcame an incredibly busy week to shine on race day. Seeking to separate herself from the field immediately, "I went out hard, probably too hard," Roche said. "But I enjoy being aggressive and pushing from the front. I love that feeling of pushing the limits and finding what you are capable of."
Although Roche has made a name for herself over shorter distances, she is now undefeated in two 50k appearances. She swears off the notion of testing the 50-mile distance however. "I'm actually strict with myself about just sticking to one or two 50ks a year, and nothing longer," she insisted.
Second place Stephanie Howe also dipped under the previous course best with her 3:47 finish. YiOu Wang grabbed the final podium position in 3:51. Anna Mae Flynn was fourth in 4:00 and Caroline Boller, in her third major race this year, was fifth at 4:06. 50k debutante Lindsay Tollefson ran 4:07 for sixth and previous course-record holder Tyler Stewart was eighth in 4:09.
Hillbilly Half Marathon and Mountain Marathon – Olympia, Washington
The La Sportiva Mountain Cup kicked off with a familiar men's winner. Ryan Woods, the cup's 2014 and 2010 champion, won the half-marathon race in 1:23:21, just 19 seconds up on second place Matt Kempton. Bret Ferrier, last year's race winner, was third in 1:25:07.
Maria Dalzot repeated as women's winner. Finishing in 1:37:00, she was over two minutes better than last year and also cut 30 seconds from Megan Kimmel's course record. Ladia Albertson-Junkans was a very close second in 1:37:31 and Trisha Steidl was third in 1:45:27.
The 10-race cup and the chase for its $5,000 first-place prize continues on April 4 at the Hell's Hills 25k in Texas.
Graveyard 100 – Outer Banks, North Carolina
Marco Bonfiglio, who was second at the Rocky Raccoon 100 Mile earlier this year, raced to a 13:01 mark on the point-to-point course. It was, of course, a new course record for the 37-year-old Italian. Val Nunes, incredibly at age 50, was second in 14:20. Michael Kisiel ran 16:42 for third. Kelley Wells topped the women's field in 19:19. Barit Jessen and Sarah Llaguno were second and third in 20:01 and 21:26, respectively.
The North Face Transgrancanaria – Gran Canaria, Spain
Lithuania's Gediminus Grinius was victorious over 125 rugged kilometers at the Ultra-Trail World Tour event, finishing in 14:23. Didrik Hermansen, of Norway, and Antoine Guillon, of France, completed the podium with 14:30 and 14:39 marks, respectively. Anton Krupicka was the top American finisher, sixth in 15:29.
Spain's Núria Picas was unmatched in the women's race. Finishing in 16:53, it was her second-straight win here. France's Caroline Chaverot and China's Dong Li earned podium positions at 17:16 and 18:15. Aliza Lapierre was the first American finisher, eighth in 19:58.
Deeper discussion of the race is included in a separate iRunFar article.
Other Races
Second a year ago, Eric Lee moved up one position with a 7:03 winning time at the Mississippi 50 Mile. Finishing in 8:42, Gayle Zorrilla was the first female to complete the multi-loop course through the DeSoto National Forest.
On very early Monday morning, March 9, Michael Wardian set a 50k treadmill world record on a cruise ship, at 3:03:56. The previous record was set last December in the U.K. by Paul Navesey at 3:05:37. Fascinating to this story, Mike first tried for the record on Saturday night, but ran 3:06:24 and missed it. So this record was his second 50k run on a treadmill in less than 36 hours.
Yesterday, Denis Mikhaylove, a Russian citizen who lives in New York City, set a new treadmill 12-hour world record at 80.54 miles! The previous record was 79.66 miles, set by Spaniard Eusebio Bochons in December of 2014.
Can you believe it, three treadmill world records in one weekend! On Friday, March 6, the U.K.'s Gemma Carter established a women's treadmill 50k world record at 3:55:28! There was no previous Guinness World Record for the women's treadmill 50k, so Gemma's effort establishes this record for the first time. Read the whole story on Run247.
Catlow Shipek won Arizona's Old Pueblo 50 Mile, unofficially four minutes better than the previous course best. At the time of this writing, it wasn't clear who the women's winner was.
Outside of Cleveland, Ohio at the Green Jewel 50k, Brian Polen and Jillian Scherf were victorious in 3:43 and 4:54, respectively.
At Florida's Dances with Dirt Green Swamp event, Steven Jajjar and Jennifer Glassburn won the 50-mile race in 7:28 and 10:28. Over 50k, it was David Bresnahan and Kirsten Hite at the front in 3:31 and 4:38. Traci Falbo was second in 4:49.
David Johnston won Alaska's Iditarod Trail Invitational 350-mile footrace in 4 days, 8 hours, and 45 minutes. At the time of this writing, no female had yet reached the finish line.
Brett Hornig and Becka Kem won the Tar & Trail six miler in Ashland, Oregon with 34:47 and 42:58 winning times.
Next Weekend – Georgia Death Race – Blairsville, Georgia
The 2015 U.S. Skyrunner Series kicks off with 68 Blue Ridge Mountain miles. The point-to-point course packs 20,000 feet of gain and the contest calls itself "the hardest race east of the Rockies." $1,000 will be awarded to the race winner.
In Joseph Czabaranek and Josh Vaughn, the men's field will see last year's first- and second-place runners return. They'll be joined by upstart David Kilgore, longtime mountain runner Jason Bryant, Leadman record holder Travis Macy, Denis Mikhaylov, and Michael Owen.
Owen, who has notched a number of podium finishes in recent years, hopes Skyrunning's East Coast circuit is a hit. "There are some beautiful trails and natural space (in the East) that provide drastic elevation changes worthy of Skyrunning status. Being from Ohio, these closer races give me a better chance to compete for the overall series," he said.
If this race goes well, Owen also plans to race the Quest for the Crest 50k in May in North Carolina. "If everything goes to plan, I hope to have some good series points when I travel out to the Flagstaff Sky Race 55k series finale," Owen concluded.
The women's race looks to be competitive among Southeast stars Kandy Ferris and Ali Edwards. The two have won races in and around each of their home states of Florida and Alabama. Montana's Kristina Pattison, second at last year's Flagstaff Sky Race and sixth at The Rut 50k, will also challenge for the win.
Although registered, Georgia's Sara Maltby will not contest this year's race.