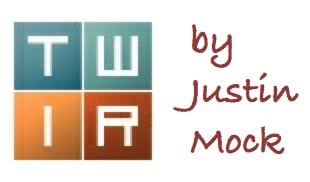 A ski-mountaineering race at the Grand Traverse, the unique Armory Indoor NYC Marathon, and a number of ultras, it's another diverse set of recaps in this week's column. We also preview next week's Georgia Death Race.
Behind the Rocks Ultra – Moab, Utah
As the showcase event of the Salomon Ultrarunning Academy, the Behind the Rocks races exploded in popularity and competitiveness in their fourth year.
Women
The top-eight women all went under the previous course best in the 50-mile race.
Marianne Hogan, winner of the Moab Red Hot 55k earlier this year, won here in 7:25, a time good for fifth overall. Annie Jean, who was fourth at last year's The North Face Endurance Challenge 50-Mile Championships, ran, and climbed, to a 7:43 second-place finish.
In the accompanying 50k, Kristina Trygstad-Saari also set a new course best with victory in 4:50.
Men
The men matched the women's effort and also bettered the previous course record. Up front, it was Chris Mocko in 6:46 for 50 miles. Mocko was racing an ultra-distance event for the third time this month, totaling a 50k and two 50-mile wins in March. Mathieu Blanchard (Canada) was second in 7:15.
James Lanciaux won the men's 50k in 3:58, and of course, it too was a new course record.
Grand Traverse – Crested Butte, Colorado
Women
Forty miles through the Elk Mountains, starting at midnight, the Grand Traverse ski-mountaineering race is a Colorado legend. The race turned 20 this year and women's winners Nikki LaRochelle and Eva Hagen finished the two-person team event first in 8:43. Stevie Kremer and Jari Hiatt were second in 9:04, and Lyndsay Meyer and Michela Adrian were third in 9:47.
Coed
In the coed division, it was Veronika Mayerhofer and Nick Hendrickson winning in 8:18. Donnie Haubert and Amy Lawton were runners-up in 8:58, and Kelly Ryan and Dave Penney skied to a third-place finish in 9:03.
Men
Who else would win the men's race but John Gaston and Max Taam? The U.S.'s top ski-mountaineering racers, the pair repeated as men's champions and set a new course record in 6:37. They were way up on second-place Sean Van Horn and Ben Johnson, finishers in 8:10, and third-place Tyler Newton and Steve Denny, who finished in 8:19.
Armory Indoor NYC Marathon – New York City, New York
Two indoor marathon world records, one from each of the men's and women's winners, were set at the Armory Indoor NYC Marathon.
Women
Women's winner Laura Manninen (Finland) overtook race local Kate Palardy late to win in 2:42, almost two minutes better than second-place Palardy. Manninen's world record was worth $5,000 in prize money, in addition to the $1,000 first-place prize money. Pallardy is an infrequent ultramarathoner, having finished second at the 2014 Ice Age Trail 50 Mile.
Men
Men's winner Chris Zablocki too set a new indoor marathon world record. On the tight indoor track, it took 211 laps to reach the marathon distance. Zablocki, a serial marathoner who has already won five marathons this year, finished in 2:21. He was eight seconds better than the previous world best. Double IAU 50k World Championships winner Tony Migliozzi was second in 2:23. Former U.S. Mountain Running Team member Eric Blake was third in 2:25, and Michael Wardian was fourth in 2:29.
Other Races
Badger Mountain Challenge
In Washington state, Jess Mullen and Brandon Benefield won the 100-mile Badger Mountain Challenge in 22:32 and 17:32, respectively. Genia Kacey-McKnight and Mark Hammond each set a new course record in the accompanying 50-mile race. The frontrunners went for 8:55 and 7:34 runs.  Full results.
Prairie Spirit Trail
In the Free State of Kansas, Jennifer Valentine won the 50-mile Prairie Spirit Trail race in 7:38. Eric Tripp topped the men's field in 7:20. Chavet Breslin led the 100-mile women and men with an overall win and course record in 17:41. Christopher Benjam was the men's winner in 19:50. Full results.
Nine Trails 35 Mile Endurance Run
New-to-California Cassie Scallon explored the Santa Barbara, California trail system at the Nine Trails 35 Mile Endurance Run race. Scallon's 6:20 marked a new course record at the fourth-year race, and placed her second overall. Men's winner Kris Brown's 5:40 also reset the record book. Full results.
Clinton Lake 50k
The Clinton Lake 50k is a three-lap race around the race's snake-shaped namesake lake in central Illinois. The race's 11th year crowned Christine Crawford and Mark Holcomb as race winners in 4:54 and 4:25, respectively. Full results.
Oak Mountain 50k
At 18 years old and still 'running,' the Oak Mountain 50k in Alabama is another long-time race. This year's edition saw Rhonda Felder and Will Koehrsen race to first-place finishes in 6:18 and 4:53. Full results.
U.S. Snowshoe Championships
Veteran snowshoe racer Eric Hartmark beat out a strong challenge from Mario Mendoza at the U.S. Snowshoe Championships at Oregon's Mount Bachelor, a 10-kilometer event. It was not yet clear who won the women's race. Full results (when available).
Romsdal Rando
More ski-mountaineering races in Norway! Ida Nilsson and Kilian Jornet won again, this time at the Romsdal Rando with 2:21 and 1:48 finishes. Full results.
Next Weekend – Georgia Death Race – Blairsville, Georgia
At 68 miles, the Georgia Death Race is the longest of the Western States 100 Altra Golden Ticket races. Each of the top-two men and women will earn an automatic entry to Western States.
Women
Liz Canty – 2nd at 2017 Mountain Mist 50k
Aliza Lapierre – 1st at 2016 Mountain Masochist 50 Mile
Jackie Merritt – 1st at 2017 Mount Mitchell Challenge
Alondra Moody – 1st at 2016 Georgia Sky to Summit 50k
Alicia Rich – 2nd at 2016 Hyner Trail Challenge 50k
Pam Smith – 2nd at 2016 Spartathlon
Anne Wheatly – 8th at 2016 Speedgoat 50k
Sarah Woerner – 3rd at 2016 Georgia Death Race
It's a stacked women's field, and should be an intriguing dynamic with ultra veterans like Smith and Lapierre seeing a strong challenge from potential bracket buster Merritt. Sarah Keyes is on the entry list but not racing.
Men
Avery Collins – 4th at 2016 HURT 100 Mile
Dominic Grossman – 3rd at 2016 Angeles Crest 100 Mile
David Kilgore – 1st at 2016 Georgia Sky to Summit 50k
Dominick Layfield – 2nd at 2016 Angeles Crest 100 Mile (has a WS100 entry via the lottery, though)
Karl Meltzer – 8th at 2016 Lake Sonoma 50 Mile
Aaron Saft – 6th at 2016 Hellgate 100k
Bob Shebest – 3rd at 2017 Sean O'Brien 100k
Third time's a charm? Shebest certainly hopes so as he's racing his third Golden Ticket race of the year.
Next Weekend – Barkley Marathons
First, we must encourage fans not to head to remote Tennessee next weekend in the hopes of spectating the super-secretive Barkley Marathons. The race's popularity and crowds threaten to change it for the worse. Though not through iRunFar, regular Twitter updates are sure to find their way online from someone close to the race.
High-profile entrants include previous entrants Jamil Coury, John Kelly, and Gary Robbins. Both Coury and Kelly have previously finished the 60-mile "fun run," and Kelly and Robbins made it to the race's fifth and final lap last year before missing out on a prized finish.
Other known entrants include Michael Wardian, Nolan's 14 finisher Brandon Stapanowich, and French adventurer and founder of RaidLight packs Benoit Laval.
Call for Comments
211 laps this weekend in New York, how many laps will Michael Wardian complete next weekend in Tennessee?
As always, what other races took place this weekend and can be commented on below?