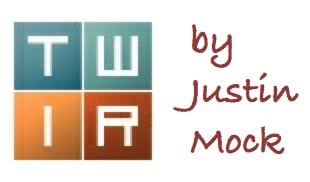 The Lavaredo Ultra Trail, Western States 100, and Mont Blanc Marathon and 80k are among this week's global highlights, while next week's Mount Marathon Race and U.S. Mountain Running Championships are both previewed.
The North Face Lavaredo Ultra Trail – Dolomites, Italy
The U.K.'s Andy Symonds and Switzerland's Andrea Huser won the year's seventh Ultra-Trail World Tour (UTWT) event. Symonds finished the breathtaking 119k circuit through the Dolomites in 12:15, a new course record. Huser was victorious in 14:32.
Men
Symonds was followed by Gediminas Grinius of Lithuania and Javi Dominguez of Spain in 12:23 and 12:36, respectively. Grinius also eclipsed Didrik Hermansen's one-year-old course record.
Other familiar names included in the results included:
Sylvain Court (France) – 4th, 12:53
Scott Hawker (New Zealand) – 5th, 13:00
Pau Capell (Spain) – 6th, 13:02
Jonas Buud (Sweden) – 7th, 13:14
Jez Bragg (UK) – 22nd, 14:54
Nick Clark (USA) – 48th, 16:04
Mike Foote (USA) – 104th, 18:01
Clearly the race was challenging for many.
Women
Women's winner Huser, who was just seventh here a year ago, beat out a world-class field.
Spain's Uxue Fraile and Brazil's Fernanda Maciel ran 15:13 and 15:20 for second and third, respectively. Maciel was also third at last year's race.
Other familiar names included:
 Lizzy Hawker (U.K.) – 9th, 17:32
Rory Bosio (U.S.A.) – 14th, 18:01
The next Ultra-Trail World Tour event is the July 16 Eiger Ultra Trail 101k in Switzerland.
Cortina Trail
In the accompanying 47k race, it was rising Skyrunning star Hillary Allen of the U.S. that won in 5:15. She was seventh overall.
Western States 100 – Auburn, California
Men
Andrew Miller, all of 20 years old, won this year's prized bronze cougar. Ten miles into the race Miller was just 11th. He consistently gained positions the rest of the way, moving into the lead around mile 93 and ultimately finishing in 15:39.
[Editor's Note: For more on Western States, read our from-the-field report with links to many other resources on the race.]
Despite setting a course record at last year's Bighorn 100 Mile, Miller is an unlikely champion. He was ranked just 11th in the iRunFar prediction contest and received just four first-place votes. The Oregon native now attends university in Flagstaff, Arizona. He earned his entry into the field with a second-straight win at the Georgia Death Race earlier this year.
The increasingly international Western States field placed Norway's Didrik Hermansen second in 16:16.
Jeff Browning impressively ran 16:30 for third, finishing as the race's first master.
Fifth a year ago, Thomas Lorblanchet of France improved one place with a 16:39 result.
Paul Giblin won the battle for Britain, finishing fifth in 16:53.
For the seventh-straight year, Ian Sharman earned a top-10 finish. This time it was sixth in 16:55.
Rounding out the top 10 were Chris Mocko, Kyle Pietari, Chris DeNucci, and Jesse Haynes in 17:01, 17:05, 17:07, and 17:12, respectively.
As much as Miller's win is now being celebrated, the race will also be remembered remembered for Jim Walmsley's near miss. Walmsley has been on point all year, most recently setting a course record at the Lake Sonoma 50 Mile. Pre-race he boldly announced his plans to target the course record, and grabbed the lead shortly after 10 miles. Walmsley was clear of course-record pace–17 minutes ahead at mile 90, and an hour ahead of then-second-place Miller at that same point. But he then took a wrong turn that took him way off course. Walmsley did correct himself and determinedly finished in 18:45 for 19th place.
Other well-known names in the results included:
Sage Canaday – 11th, 17:16
T

ò

fol Castanyer – 12th, 17:29
Andrew Tuckey – 15th, 18:05
Paul Terranova – 16th, 18:29
Bob Shebest – 17th, 18:37
Stephen Wassather – 20th, 19:02
David Laney – 30th, 20:06
Charlie Ware – 32nd, 20:18
Brian Morrison – 146th, 27:26
Whether due to heat, injury, or nutrition, there was attrition on the course. Notable drops included Jeremy Humphrey and Mario Mendoza. François D'haene did not start the race.
Women
Wire-to-wire, the women's race was all Kaci Lickteig. She finished in 17:57, a time good for the race's fourth-fastest ever. Lickteig was second a year ago, and sixth in 2014. The Pixie Ninja looks to be registered for the Bear 100 Mile in Utah later this year.
Amy Sproston stalked the women's leader on her way to a second-place 18:54, one place better than her 2013 finish.
Moving up late, Devon Yanko was third in 19:10.
A mix of 100-mile debutantes and veterans made up the rest of the race's top-10:
Amanda Basham – 4th, 20:11
Alissa St. Laurent – 5th, 20:27
Meghan Arbogast – 6th, 20:30
Bethany Patterson – 7th, 20:40
Maggie Guterl – 8th, 20:50
Jodee Adams-Moore – 9th, 20:54
Erika Lindland – 10th, 21:07
Other well-known names included in the results were:
Sally McRae – 11th, 21:51
Caroline Boller – 12th, 22:06
YiOu Wang – 13th, 22:16
Amy Rusiecki – 22nd, 25:56
Defending champion Magdalena Boulet dropped from the race after 16 miles. Other notable drops included Anna Mae Flynn, Aliza Lapierre, Nicole Kalogeropoulos, and Gunhild Swanson.
Just before the race start, the Western States Trail Google Trekker project was completed. An all-star team led by the American Trail Running Association carried the 50-pound Google Trekker on a backpack for the full length of the course. The journey stretched across seven days and included as much as 24 miles in one day, while tediously tending to the Trekker's requirements. The result will be a full, 360-degree panoramic view of the course on Google Maps. The go-live announcement will be made in early August at the Outdoor Retailer expo.
Mont Blanc Marathon and 80k – Chamonix, France
80k
France's Caroline Chaverot crushed the women's 80k race. Running 11:40, she was just 48 minutes back of the men's winner. She ran as high as fifth overall before finishing sixth overall. She was over two hours ahead of the next woman. Earlier this year Chaverot won the Madeira Island Ultra-Trail, and she is said to be targeting UTMB and the IAU Trail World Championships. She dropped at last year's UTMB race with injury and finished second at the IAU event.
Diego Pazos of Switzerland championed the men's race, running 10:52 while said to be wearing a red bowtie. Though not often appearing in this column to date, Pazos looks to be ascending the global ranks. His record also includes a third-place finish at this year's Transgrancanaria event.
42k
With some 2,200 starters, this was the largest of the weekend events. Cedric Fleureton, a former world-class triathlete from France, was the overall winner in 4:04. Fleureton avenged a sixth-place finish here a year ago. Sweden's Ida Nilsson led the women's field with a 4:46 finish time.
23k
Great Britain's Robbie Simpson won the 23k race with a 1:59 finish time, some eight minutes better than second. Women's winner Yngvild Kaspersen of Norway ran 2:25.
Vertical K
Stian Angermud-Vik of Norway won the straight-up race in 35:51, almost two minutes ahead of second-place Andy Wacker. Women's winner Hilde Aders, also of Norway, climbed in 43:40.
Other Races and Runs
Little-known Dustin Simoens led all day on the giant loop through the rugged San Juans, winning Colorado's San Juan Solstice 50-mile race in 8:24. Travis Macy was second in 8:31 and Chris Price, who has relocated to Colorado from California, was third in 8:52. Women's winner Salynda Fleury-Heinl finished in 10:50. Full results (when available).
Joe Gray won Canada's Ultra-Trail du Mont Albert Vertical K in 36:03, over three minutes ahead of second. The 5k race was part of the Skyrunner Canada Series, and I believe was the continental championship for the discipline. Isabelle Dumais was the women's winner in 54:28. Full results.
In America's Last Frontier, Harlow Robinson and Matias Saari set a new FKT in the 12 Peaks Challenge, a 36-mile adventure that takes in 12 summits and 25,000 feet of elevation gain in the Chugach Mountains. The pair finished in 22:10. J.T. Lindholm held the previous best at 22:40, dating to 2008.
Carrie Stafford is on her way from Durango to Denver, Colorado on the Colorado Trail. Stafford is chasing Betsy Kalmeyer's 9 day, 10 hour FKT from 2003.
Elsewhere in Colorado, Eric Lee is taking aim at Andrew Hamilton's stout 14er FKT in the coming week.
The transcontinental run fun continues later this year. 2015 Badwater winner Pete Kostelnick, who just ran 19:55 for 26th place at the Western States 100, will leave San Francisco on September 12 and start his run to New York City. Kostelnick also ran 163 miles at last year's Desert Solstice 24-hour event.
Next Weekend – Mount Marathon Race – Seward, Alaska
Women
Both 2015 first- and second-place finishers, Emelie Forsberg and Allie Ostrander, are likely to miss this year's race. Forsberg was injured earlier this year in a ski-mountaineering race and Ostrander has not raced since injury during the indoor-track season.
In their absences, look for Christy Marvin and Najeeby Quinn up front. A year ago Marvin was third and Quinn was fourth, and both have been active in the Alaska Mountain Runners grand prix this year. Marvin won the Kal's Knoya Ridge Run and the Bird Ridge Memorial Hill Climb. Quinn was second in the first of those two races, but did not participate in Bird Ridge. Quinn did score a win over Marvin at the Crazy Lazy race in March however.
Men
Most of last year's top finishers are expected back in the men's race. Course-record holder Kilian Jornet is on the entrants list though we don't know if he plans to race we confirmed he doesn't plan to race. A year ago Jornet was followed by Rickey Gates, Jim Shine, Eric Strabel, Nick Elson, and Matt Shryock. All are listed among this year's entrants. Gates most recently took part in the Dipsea Trail Race and the Broken Arrow Vertical K. The Alaskans have all raced some of the in-state races this year, with surprisingly limited success. Strabel was sixth at Kal's Knoya Ridge Run, and Shryock 11th. At Bird Ridge, Shine was seventh and Strabel 11th.
The group was largely upstaged by Matt Novakovich. Just 14th at last year's Mount Marathon Race, he's done better at the in-state races this year. Mount Marathon veterans Matias Saari and Trond Flagstad are also among the entrants.
Next Weekend – Loon Mountain Race – Lincoln, New Hampshire
The all-uphill race will again serve as the U.S. Mountain Running Championships and the sole selection race for the national team to compete at the World Mountain Running championships, to be held September 11 in Bulgaria.
The 10k race course is known for its kilometer-long Upper Walking Boss section that reaches a 40% grade.
Men
How many years in a row has Joe Gray been on the U.S. mountain running team?  Gray is as close to a sure thing as there is. He'll need to finish inside the top six to again secure a team position. Neither of his chief competition in last year's race, Pat Smyth and Andy Wacker, are presently listed among the entrants.
Other key entrants include:
Nick Accardo – 2015 U.S. 100k team member
Eric Blake – 2nd at 2016 Mount Washington Road Race
Matt Daniels – 2nd at 2016 Mount Evans Ascent
JP Donovan – 2015 U.S. mountain running team member
Josh Eberly – 2015 U.S. mountain running team member
Brett Hales – 2014 XTERRA trail running national champion
Matt Lipsey – 13th at 2016 Mount Washington Road Race
Patrick Rizzo – 2:13 at 2012 Olympic trials marathon
Ryan Woods – 2015 La Sportiva Mountain Cup winner
Women
Recent Mount Washington Road Race winner Kim Dobson and past World Mountain Running World Champion Kasie Enman top the women's start list. Dobson missed out on the national team in her last appearance here though, and Enman's best success comes in up-and-down races, not the uphill-only format here.
The top-four women make the national team and in addition to Dobson and Enman, are likely to come from this group:
Addie Bracy – 2:35 at 2014 Cal International Marathon
Maria Dalzot – 2015 La Sportiva Mountain Cup champion
Kristina Folcik – 1st at 2016 Quest for the Crest 50k
Sarah Keyes – 1st at 2016 Broken Arrow Skyrace 52k
Amanda Lee – 11th at 2015 U.S. mountain running championships
Nicole Mericle – 2nd at 2016 GoPro Mountain Games Spring Runoff 10k
Kim Nedeau – 2nd at 2016 Mount Washington Road Race
Anita Ortiz – 13th at 2016 World Mountain Running long distance championships
Mandy Ortiz – 14th at 2015 U.S. mountain running championships
Shannon Payne – 3rd at 2016 Mount Washington Road Race
Alayna Szuch – 7th at 2015 U.S. mountain running championships
Sayard Tanis – 2nd at 2016 Quest for the Crest 50k
Call for Comments         
It was a big weekend of racing around the world. What other events can you add to this week's column in the comments section?
What storylines from this year's Western States 100 are you going to remember most?