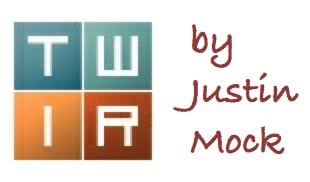 The Hardrock Hundred Endurance Run, an Ultra-Trail World Tour event, and a Skyrunning World Series race all attracted world-class talent. These events and others are highlighted in this week's column.
Hardrock Hundred Endurance Run – Silverton, Colorado
Kilian Jornet earned his third-straight win, joined at the finish by Jason Schlarb in a first-place tie, and Anna Frost repeated as women's champ.
Men
Though Schlarb would trail by as much as 10 minutes late in the first half, he rejoined Jornet at the front of the race on the summit of 14,058-foot Handies Peak, shortly after halfway, and the two remained together for the balance of the race. Their joint 22:58 finish time sits 17 minutes back of Jornet's 2014 course record. They are also tied for second best on the course, regardless of direction.
While Jornet's accolades are well known and he now appears to be working toward his Mount Everest speed climb attempt, Schlarb's achievement follows an adventurous winter ski circumnavigation of the Hardrock course. Schlarb is also the 2015 and 2013 Run Rabbit Run 100 Mile champ, and he finished fourth at the 2014 UTMB.
The duo dispatched France's Xavier Thévenard early in the second half, about when Schlarb rejoined Jornet. Thévenard, a two-time UTMB race winner, finished third in 23:57, a time that ranks sixth on the race's all-time chart.
Fourth-place Jeff Browning ran 25:42 and eclipsed Nick Clark's Hardrock-Western States double record by over an hour and a half. Browning ran 16:30 and 25:42, as compared to Clark's 15:50 and 27:43.
Browning was followed by fellow Oregon runner Ryan Kaiser, fifth in 27:39.
Other familiar names, including those of well-known race veterans, included in the deeper results are:
Timothy Olson – 9th, 31:53
Scott Jaime – 10th, 32:13
Nick Coury – 11th, 32:45
Bryon Powell – 12th, 33:01
Blake Wood – 38:30
Andy Jones-Wilkins – 41:52
Kirk Apt – 42:47
Joe Grant, Ben Lewis, Nick Clark, and Troy Howard were notable drops from the race.
Women
Start to finish, Frost controlled the women's race. Her 29:02 win ranks as the race's fifth fastest. A potential rematch of last year's challenge with Darcy Piceu was missed when Piceu failed to advance off the wait list.
Spain's Emma Roca tailed Frost throughout and finished second in 29:36, the race's seventh-fastest finish ever. Similarly, Bethany Lewis was comfortably in third for the duration, finishing in 31:57.
Darla Askew and Meghan Hicks ran 33:51 and 34:26 for fourth and fifth, respectively.
Among popular race veterans Betsy Nye and Betsy Kalmeyer earned their 15th and 17th finishes in 38:23 and 45:50.
Full results (when available).
Eiger Ultra Trail – Grindelwald, Switzerland
The 101k race was the ninth event in this year's Ultra-Trail World Tour (UTWT). The course gained 6,700 meters (22,000 feet) on a giant loop in view of its namesake mountain.
Switzerland's Diego Pazos continued his breakout 2016 with a first-place 11:39. Pazos also won this year's Mont Blanc Marathon 80k and was third at Transgrancanaria. German runner Mathias Dippacher was second in 12:04 and Spain's Jordi Gamito-Baus finished four minutes later for third.
Deeper results include several names familiar to the global circuit:
Arnaud Lejeune – 4th, 12:18
Csaba Nemeth – 7th, 12:59
Cyril Cointre  – 11th, 13:28
Ueli Steck, the fastest man up the Eiger, was 26th in 14:35.
Switzerland's Andrea Huser finished in front of the women's field at 13:09. She also recently won the Lavaredo Ultra Trail event and leads the UTWT ranking by a large margin. Kathrin Gotz and Juliette Blanchet were second and third in 13:39 and 13:43, respectively.
Other familiar names in the deeper women's results included Francesca Canepa at 15:07 for sixth place.
The next UTWT event is UTMB on August 26.
Vermont 100 Mile Endurance Run – West Windsor, Vermont
A year after finishing second, and two years after winning, Brian Rusiecki returned to the victor's circle. In the race's 28th year, Rusiecki ran 15:47, an hour off his 2014 mark. Always known as someone who races often, it was at least the seventh race longer than 50 miles for Rusiecki this year.
Andrew Vermilyea and Michael Arsenault were second and third in 16:32 and 16:59, respectively.
In the women's race, Gina Slaby finished in front and alongside her husband in 18:05. Grace Fisher edged Margaret Campbell for runner-up honors, finishing in 20:49 and 20:51.
Julien Lachance and Neela D'Souza won the accompanying 100k race in 10:16 and 10:38.
Andorra Ultra Trail Vallnord – Ordino, Andorra
Three thousand participants from some 41 countries took part in one of the weekend's five races. The premier event, the Ronda del Cims, or the "round of peaks," covered some 170k (105 miles) with a burly 13,500 meters (44,300 feet) of elevation gain.
Andorran runner Nahuel Passerat finished the exceptionally difficult race in 31:33. Japan's Kenichi Yamamoto was second, as he was in 2013, was almost an hour back of the race winner. Italy's Nicola Bassi was third.
Italy's Lisa Borzani topped Missy Gosney of the U.S. in the women's race, and Italy's Marta Poretti was third. Borzani ran 37:25, believed to be over two hours in front of Gosney, who in turn led Poretti by nearly an hour.
Pre-race favorite Nerea Martinez did not finish.
Barr Trail Mountain Race – Manitou Springs, Colorado
The out-and-back race climbs 3,630 feet up Pikes Peak to Barr Camp–home of Zach Miller–before racing back downhill on its 12.6-mile roundtrip.
Joe Gray was the race winner in 1:30, just 15 seconds off his 2014 winning time. David Roche edged Darren Thomas for second, both finishing in 1:37 though 12 seconds apart.
In the women's race, Sylvia Nordskar was the lone sub-two-hour finisher in 1:57. She was chased by Sophia Torres and a bloodied Megan Roche. The chasers ran 2:00 and 2:02, respectively.
Full results (when available).
Other Races
Much like Browning's Western States-Hardrock double, Jesse Haynes was working on the same quick turnaround. Tenth at States, Haynes doubled back to win the Tahoe Rim Trail 100 Mile in 19:36. The result ranks 10th on the event's all-time chart. Women's winner Roxanne Woodhouse won for the fourth time here, finishing in 23:38. Full results.
Both the 22k and Vertical K events at Italy's Dolomites Skyrace were again part of the Skyrunner World Series. 2015 world Sky champions Tadei Pivk and Laura Orgué both won here. Pivk, of Italy, was victorious in 2:03 and Spain's Orgue ran 2:28. Pre-race favorites Yngvild Kaspersen and Ida Nilsson were both off the mark, finishing fifth and 10th, respectively. Orgué also won the Vertical K. Full results.
Greg Armstrong, who uniquely competes in sandals, won his third-straight Vol State 500k. Armstrong, a past member of the U.S. 24-hour team, finished the journey across Tennessee in three days, seven hours, and nine minutes. Full results (when available).
Two years into Alaska's Angel Creek 50 Mile race and Matias Saari remains its only winner. Saari repeated as victor in 9:58. Full results (when available).
Next Weekend – Skyrunning World Championships – Spanish Pyrenees, Spain
Skyrunning events over three disciplines–Vertical K, Sky, and Ultra–will be contested at the BUFF Epic Trail Aigüestortes group of races, with all three serving as the association's world championship.
The prized 80k race is largely headlined by a group of Spanish stars. Luis Alberto Hernando, Pau Bartolo, Cristofer Clemente, and Miguel Heras are all expected to compete. The U.K.'s Andy Symonds and Mike Foote and Mike Wolfe of the U.S. are also counted on as podium contenders.
The women's Ultra division race includes an especially geographically diverse group. New Zealand's rising star Ruth Croft has emerged as a world-class runner in the last two years. She'll be challenged by Brazil's Fernanda Maciel, Spain's Núria Picas, France's Caroline Chaverot, Nepal's Mira Rai, and Kristina Pattison and Hillary Allen of the U.S.
A 20,000 Euro prize purse will be awarded across the races, and World Anti-Doping Agency tests will be conducted.
Stateside, both the Altra U.S. Skyrunner Series and the La Sportiva Mountain Cup will continue with Colorado's Kendall Mountain Run 12 Mile and the Siskiyou Out Back 15k in Oregon.
Call for Comments
It was a global weekend. What other races around the world can our readers share in the comments section of this week's column?