Surprise winners were abound at the weekend's two premier races, Arizona's Black Canyon 100k and Utah's Moab Red Hot 55k. Both events showcased upstart talent against a veteran field, and add intrigue to April's Lake Sonoma 50 Mile and June's Western States 100.
Black Canyon 100k – Mayer, Arizona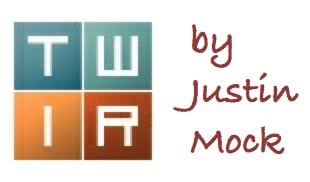 Ford Smith, 18 years old, pulled away from masters runner Dave Mackey at the end of the Black Canyon 100k for the biggest win of his young career. Smith finished in 8:31 and Mackey in 8:33, and the race winner explained the last-minute pass. "It wasn't very close, until the end. Mackey had 13 minutes on me at mile 51, but I just kept grinding. The first time I saw him was at the last aid station, mile 58, and I pretty much immediately passed him. He looked like he was hurting, so I threw down a 7:05 mile 59 and put a minute on him pretty quickly."
The second-year race is part of the Montrail Ultra Cup and both Smith and Mackey gained entry to the Western States 100. Should Western prove as hot as Black Canyon, Smith looks to be well positioned. Of Saturday's race, he said, "The heat was the story of the day. The river crossings are the lifelines on the course! At each of the four major crossings, I stopped and tried to get as wet as I could."
Ryan Ghelfi trailed in third, finishing in 8:40.
Just over two years since taking to consistent running, Caroline Boller, age 40, dominated a competitive women's field. The Southern California runner finished 10th overall and some 49 minutes ahead of second place Angela Shartel.
"I had run a little here and there over the years before (two years ago), but very sporadically," Boller said. "It just never really clicked for me until my husband encouraged me to check out some local trails. I was instantly hooked!"
She finished in 10:05, having run near Michele Yates from the start. Around mile 22, Boller gained the lead and kept pushing, expecting Yates to catch back up. Yates however dropped from the race after a face-first fall.
"I honestly don't think I managed the heat that well. I'm sure everyone suffered, myself included," Boller said of the conditions. Earlier this year Boller had just missed a Western entry in finishing third at the Bandera 100k, but she got her entry this time.
Shartel reached the finish in 10:55 and third place Gina Lucrezi edged Katie DeSplinter for what proved to be a pivotal place. Lucrezi clocked 11:51 and DeSplinter 11:54, and when Shartel declined her Western entry, it allows Lucrezi to race the historic route from Squaw to Auburn in June.
Like Yates, fellow pre-race favorite Kaci Lickteig also did not finish.
Red Hot 55k – Moab, Utah
Defending champion Alex Nichols outran course-record holder Rob Krar for the Moab Red Hot 55k win. Nichols clocked 3:48, eight minutes better than his winning time from a year ago, and Krar finished in 3:51. Jim Walmsley was third in 3:54. Walmsley is registered for next month's Way Too Cool 50k and the Lake Sonoma 50 Mile in April.
Nichols described the race and his win as anything but easy. "The race went out quick on the relatively flat first 15 miles of the course. I was actually out of my comfort zone on that section and kept losing time to Rob [Krar] and the leaders. My goal was to keep them within sight because I knew the second half would be more suited to me. When we hit the slickrock and the first major climbs of the race, I bridged the gap to the lead group, got into my own rhythm, and took the lead at the 22-mile aid station. From then on, I tried to run my own race and not worry so much about who was behind me. Like most of the ultras I've run, I tried to stick to my own plan, and in this case it worked."
While Krar will turn to ultras, Nichols will again head to Skyrunning for much of the year. He explained, "My plans for 2015 aren't fully set. My next major race will probably be the IAU Trail World Championships in France. After that, I would like to try and make the U.S. Mountain Running Team again and possibly mix in some Skyrunning this summer. For the fall, I will head back to Les Templiers and most likely TNF EC 50 Mile in December."
Ashley Erba, a 19-year-old former high-school star, took the women's crown in 4:29 ahead of ultra veterans Kara Henry (4:44) and Kerrie Bruxvoort (5:03).
Erba was a 2012 high school national champion in the 5000 meters and holds a 16:18 personal best. Like men's third place Walmsley, she is also expected to take part in the Lake Sonoma 50 Mile.
Hagg Lake 50k and 25k – Gaston, Oregon
Tom Brooks won the two-lap race around Henry Hagg Lake in 3:47, four minutes up on second place Jeff Browning. Jason Leman was third in 3:56, a mere 23 seconds ahead of Neil Olsen for the final podium position.
Marta Fisher outclassed the women's field with a 4:32 winning time. Megan Lacey and Emily Campbell ran 4:43 and 5:14 for second and third, respectively.
Holiday Lake 50k – Appomattox, Virginia
Seven men finished under four hours, none faster than Shaun Pope. The 26 year old from North Carolina ran the loop course in 3:43. Brandon Taylor and Michael Jones chased to 3:47 and 3:51 marks. Bethany Patterson edged Martha Nelson for the women's win and new course record, 4:22 to 4:23. Robin Wrightson was third in 4:41.
Other Races
Masahiro Takaoka and Kathleen O'Neil ran 1:15 and 1:22 to win the San Francisco Bay Area's Bay Breeze Half Marathon.
The incomparable David Johnston won Alaska's Susitna 100 in 21:29. It appears that Rachel Gano won the women's race in 29:34.
For the first time since 2008, Josh Brimhall didn't win Arizona's Pemberton Trail 50k. Brimhall finished immediately behind his wife Hillary in 4:32, 11th overall. Hillary Brimhall won the women's race in 4:31. With Josh not frontrunning in the men's event, Nate Polaske edged Mike Ambrose, 3:31 to 3:33.
Victory at the Kansas City Psycho Wyco Run Toto Run 50k went to Scott Gall and Stephanie Cundin in 3:54 and 5:52.
Joe and Eileen Czabaranek won the Destin (Florida) 50 Mile in 6:34 and 8:02.