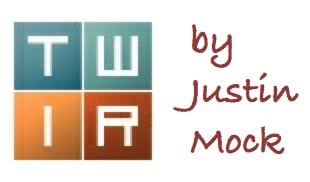 Hold on, we're going all around the world! This week's column highlights the Black Canyon 100k Golden Ticket race in Arizona, Joe Gray racing in El Salvador, the Costa Rican The Coastal Challenge stage race, and looks ahead to next week's Transgrancanaria race on the Canary Islands. Happy Monday, folks.
Black Canyon 100k – Mayer, Arizona
Women
O Canada! Ailsa MacDonald (Canada) won the Black Canyon 100k in 8:53, and get this, finished second overall. That doesn't usually happen in a Golden Ticket race. MacDonald's finish marked a new course record, 37 minutes better than what Nicole Kalogeropoulos ran in 2017 (on a weather-altered course). MacDonald was third woman at last year's Black Canyon race, and won the 2017 Sinister 7 100-mile race outright, but otherwise appears to be largely new to ultra distances.
Courtney Dauwalter was second in 9:18. Dauwalter already has her Western States 100 entry, so her Golden Ticket fell to third-place Paige Pattillo. Pattillo ran 10:09, and it is the second-straight year that she qualified for Western States via a Golden Ticket race.
Sarah Bard won the accompanying 60k in 5:25. That, too, was a new course record.
Men
Black Canyon was Tim Freriks's only miss in an otherwise great 2017. He walked it in for seventh last year. This year's race went much better and he was victorious in 8:12–though he self-reported it as a rough day for him. Difficult or not, he earned his entry to Western States.
Juan Moran was second in 8:53, two seconds back of women's winner MacDonald. Although a new name to this column, his racing resume includes a 14:49 run at the Tunnel Hill 100 Mile in 2016, and a fourth-place finish at the 2017 Mad City 100k.
Kanoa King was third in 9:10.
2017 Black Canyon third-placer Eric Senseman dropped from the race with illness. He reportedly will instead chase a Golden Ticket at the Lake Sonoma 50 Mile in April.
Daniel Nix topped the 60k sister race with a 5:03 run.
Jackpot Ultrarunning Festival – Las Vegas, Nevada
Running 100 miles isn't typically on most people's Las Vegas must-do list, but the Jackpot Ultrarunning Festival isn't your typical 100-mile race. Showgirls, Elvis, a potential $10,000 cash money purse, and the USATF 100-Mile Road National Championships made this one extra special.
Women
Traci Falbo rolled the figurative dice and won in a speedy 17:03. Falbo pocketed $1,500 in addition for the win and a course record in addition to the national-title honor.
It appears that Caroline Wiebe and Pamela Geernaert ran 23:55 and 24:20, respectively, for second and third. Have we got that right?
Would-be Falbo challengers Cassie Scallon and Stacey Costa did not finish.
Men
Sometime late in the race's first half, Jon Olsen took control. Incredibly, his 2.5-mile laps wavered only slightly, ranging from a 19:47 best to a 20:19 worst. Talk about consistency! Olsen's final time was 13:39 and he earns the same pay day as Falbo for a win and course record.
Jean Pommier and Kermit Cuff ran 15:34 and 19:11 for second and third.
It appears that early challenger Mike Bialick did not finish.
Moab Red Hot 55k – Moab, Utah
Women
Cat Bradley won the Moab Red Hot 55k in 4:54. It was Bradley's first race since last June's Western States. She is next registered for the March 3 Way Too Cool 50k, and, then, of course, Western States in June. She finished with a good gap on the rest of the field, with Emily Hawgood taking second in 5:14 and Betsy Bies finishing third a few seconds later in 5:15.
In the short course 33k, Alicia Vargo ran for a 2:34 winning time. She, too, was way out front of second and third place Andrea McArdle and Mercedes Walters who finished in 2:48 and 2:50, respectively.
Men
Not Hayden Hawks, not Jim Walmsley, and not Rob Krar. This course record now belongs to Anthony Costales. The new man-to-beat ran 3:37, over two minutes better than Hawks did in 2017. Costales was fourth in the Moab Trail Marathon back in 2016, and ran a 2:13 road marathon late last year. Second place was Benjamin Stout in 3:54, and Kyle Pietari was third in 4:08.
Tyler McCandless, a 2:12 marathoner, set a new course record in the 33k, too. He ran 1:56, 11 minutes better than anyone on that course, ever. To underscore that time, keep in mind that this race used to be a La Sportiva Mountain Cup race. Chase Coffey was second in 2:07, a few seconds under the old record, as well. Third was Timmy Parr in 2:11.
Coastal Challenge – Costa Rica
Women
Ragna Debats (Netherlands) ruled the six-day, 230k jungle-and-beach stage race. Her collective 26:14 marked a new course record, and was almost four hours ahead of second. Ester Alves (Portugal) and Suzanna Guadarrama (Mexico but lives in the USA?) trailed Debats in 29:59 and 30:41, respectively, for second and third.
Men
The men's race was much closer. Tom Evans (U.K.) totaled 21:44 to finish just four minutes ahead of Hayden Hawks (USA). Like women's winner Debats, Evans, too, set a new course record. Evans won each stage, and Hawks was second on all six days. Michael Wardian (USA) overcame an ankle injury to finish third in 25:17, while Timothy Olson (USA) exited the race on day four with his own ankle injury.
Other Races
FOURmidable 50k
Stephanie Violett and Robert Ressil-Moyer ran 4:10 and 3:55 to win the Auburn, California FOURmidable 50k. Despite this not being a USATF championships event as it was in 2017, Violett still set a new course record by eight minutes. Full results.
Holiday Lake 50k
Out on the East Coast, Virginia specifically, Amy Rusiecki and Mike Fox led the Holiday Lake 50k with 4:49 and 3:57 winning times. Full results.
Pan American Cross Country Championships
El campeón! Joe Gray went to El Salvador and came away winner of the Pan American Cross Country Championships. Gray's 10k time of 30:02 was three seconds better than anyone else. The U.S. placed four runners inside the top five. Full results.
Redtail Ridge
Riva Johnson and David Roche won the Redtail Ridge 30k race in the San Francisco Bay Area, California. Johnson ran 2:37, and Roche ran 1:54, a minute in front of Paddy O'Leary. Full results.
Susitna 100 Mile
Laura McDonough won the icy Susitna 100 Mile in Alaska in 28:39. She has loads of Susitna wins–maybe 13 of them?–and what looks like now 16 Susitna 100 Mile finishes. David Johnston won the men's race in 23:39. Johnston also won here in 2016, 2015, 2014, 2012, 2010, and 2009. Ay yai yai on both of these Alaska stars.  Full results (when available).
Hagg Lake 50k
Beth Waites and Korey Konga won the longtime Hagg Lake 50k in Oregon. The pair finished in 4:53 and 3:46. Full results.
The Wild Oak Trail Run
112 miles, four loops, 30,000 feet of climbing, no aid stations, no entrance fee, 30 years, that is The Wild Oak Trail Run in Virginia. I'd say extra emphasis on wild. John Kelly broke his own course record with an otherworldly 23:48. Full results (when available).
Manasota Track Club
On Florida's Gulf Coast, Melissa Henry and Patrick Hrabos won the 26th Manasota Track Club 50k. Racing inside of Oscar Scherer State Park, the pair ran 5:31 and 4:19, respectively. Full results.
Next Weekend – Transgrancanaria – Las Palmas, Canary Islands
Next up, Transgrancanaria. The 125k (78-mile) race is the year's third Ultra-Trail World Tour event, and it's in the trail-running-mad Canary Islands of Spain. The rugged course generally climbs for the first 85k before turning downhill.
Women
Lisa Borzani (Italy) – 8th 2017 Transgrancanaria
Francesca Canepa (Italy) – 1st 2017 Swiss Irontrail
Caroline Chaverot (France) – 1st 2017 Hardrock 100
Sophie Grant (U.K.) – 6th 2016 Transgrancanaria [Added]
Andrea Huser (Switzerland) – 2nd 2017 Transgrancanaria
Magda Laczak (Poland) – 5th 2015 Transvulcania
Meghan Laws (USA) – 9th 2017 Western States 100
Emelie Lecomte (France) – 2nd 2017 Diagonale des Fous
Fernanda Maciel (Brazil) – 7th 2017 Tarawera Ultramarathon
Abby Mitchell (USA) – 7th 2017 TNF 50 Mile – San Francisco
Ekaterina Mityaeva (Russia) – 2nd 2017 Ultra SkyMarathon Madeira
Sarah Morwood (U.K.) – 6th 2018 Vibram Hong Kong 100k
Jasmin Nunige (Switzerland) – 5th 2017 Comrades Marathon
Beth Pascall (U.K.) – 6th 2017 Diagonale des Fous
Amy Sproston (USA) – 8th 2017 UTMB
Adriana Vargas (Argentina) – 5th 2016 Transgrancanaria [Added]
Manu Vilaseca (Brazil, but living in Spain) – 10th 2017 Transgrancanaria
Ildikó Wermescher (Hungary) – 5th 2017 Transgrancanaria
Denise Zimmerman (Switzerland) – 4th 2017 Eiger Ultra Trail
Defending champion Azara García (Spain) is instead entered in the 64k race this year.
Men
Pau Capell (Spain) – 1st 2017 Transgrancanaria
Maxime Cazajous (Spain) – 4th 2017 Transgrancanaria
Sebastien Chaigneau (France) – 1st 2017 Transgrancanaria Advanced (81km) [Added]
Cristofer Clemente (Spain) – 2nd 2017 Mont Blanc Marathon
Aurélian Collet (France) – 3rd 2017 Ultra-Trail Australia [Added]
Jordi Gamito (Spain) – 4th 2017 Transgrancanaria [No longer entered]
Emmanuel Gault (France) – 1st 2017 EcoTrail de Paris
Remigio Huaman (Peru) – 7th 2016 Transvulcania
Daniel Jung (Italy) – 6th 2017 Ultra-Trail Cape Town
Mario Mendoza (USA) – 1st 2018 Bandera 100k
Dmitry Mityaev (Russia) – 2nd 2017 Ultra Pirineau
Andris Ronimoiss (Latvia) – 11th 2017 Transgrancanaria [Added]
Tim Tollefson (USA) – 3rd 2017 UTMB
Full entrants and "favorites" list.
Call for Comments
I know there's more out there. Fill the comments section below with results from everything else that happened this weekend.
Do you agree that the Golden Ticket races aren't drawing the same level of competition as in recent years?
Who do you see taking the Transgrancanaria women's and men's podiums?
[Editor's Note: Columnist Justin Mock and editor Meghan Hicks spend many hours per week compiling this article, and often doing so well ahead of races posting their results online–that is, by combing social media. We simply cannot cover all the trail and ultra races that take place each week, so we do our best to provide results of the most competitive races as well as a spectrum of additional events from around the world. Please feel absolutely welcome to leave comments with the results of races not covered in this article, and to leave additional information about the races from which we have shared results. Thank you for your understanding.]