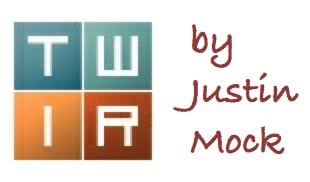 Friday passed with the celebration of National Pizza Day here in the U.S., and we're doing our best to mark the occasion with a thick slice of news. A recap of all-things Tarawera Ultramarathon, a nod to Karl Meltzer's history-making 100-mile run, and a look ahead to the Black Canyon 100k and Jackpot Ultrarunning Festival pack this week's column.
Tarawera Ultramarathon – Rotorua, New Zealand
The Tarawera Ultramarathon continues to grow. Based in Rotorua, on New Zealand's North Island, a town most famous for its geothermal features, redwood trees, and access to Māori cultural history, has become a North Island trail running hub. This year, Tarawera celebrated its 10th year by adding a 100-mile event–the Tarawera 100 Mile Endurance Run–meaning that the weekend now hosts four events. It also got creative and reversed the racing directions for the 102k, 87k, and 62k events.
A moisture-laden tropical storm beset the event, causing mud, flooded trails, and otherwise technical course conditions as a result of the storm's significant rainfall. Fortunately, the storm was a warm one, and though runners had to contend with the challenges of constant wet running, cold weather was not an additional concern.
Let's 'run' through the event's race results.
Men
The most competitive race of the event's weekend was the 102-kilometer event, which iRunFar covered live and in significant depth. Dylan Bowman (USA) put on a master class in the men's field, running among the leaders early, making a move to take the lead after midway, and holding position to close the race in 8:27. Cody Reed (USA) played strong chase, albeit running the second half of the race a bit too slow to contend for the win. He finished in 8:36. Sam McCutcheon (New Zealand) took third for the second year in a row in 8:45.
In Tarawera's inaugural 100-mile event, Adrien Prigent (France) took the win in 19:38.
In the 62k, it was Vajin Armstrong who won in a sprint finish over Chris Dunell. Vajin won in 5:36:18, with Chris just eight seconds back. They are Kiwi countrymates.
Joris Kiredjian (France) won the 87k event in 8:25.
Women
Kelly Wolf (USA), who continues to move up in the trail-ultra world, ran what looked like a comfortable, controlled, and assertive effort to win in 10:08. Amanda Basham (USA) raced with a steady keel to take second. She finished nine minutes back of the lead in 10:17. Up-and-comer Erika Lori (Australia) raced happy to third place in 10:53.
In the 100 miler, Sally McRae (USA) steadily chewed through the terrain and the rest of the field to win in 21:11.
In the 62k, Lucy Bartholomew (Australia) won in 5:37, a bit over a minute back from men's winner Vajin Armstrong, after having run with the lead men all day.
In the 87k, it was Kristen Brace (Australia) who won in 10:43.
The 102k race was the year's second Ultra-Trail World Tour (UTWT) race. The next UTWT race is the February 23 Transgrancanaria 125k.
Other Races
Lone Star 100 Mile
Out in the west Texas town of El Paso, Karl Meltzer won his 40th 100-mile race. Meltzer won the Lone Star 100 Mile in 23:38. It was also Meltzer's 18th-straight year of winning a 100-mile race. Women's winner Alyson Kirk finished her Franklin Mountains State Park tour in 29:10. Both results marked new course records for the second-year race. Bret Sarnquist and Monica Duran won the accompanying 100k in 15:09 and 18:06. Full results.
Algonquin 50k
Aaron Ellison and Maria Miller were victorious at the second-year Algonquin 50k in Maryland, running 4:05 and 4:44, respectively. For Miller, it was a new course record. Full results.
Cloudland Canyon 50k
We're running through our list, and this is the third-straight race to turn two this weekend! Run Bum's Cloudland Canyon 50k is, as expected for this group, wildly scenic and in Georgia's Cloudland Canyon State Park. The men's lead three was tight. Aaron Saft finished in 4:13, leading William Ansick and Jon Hager by two and four minutes each. Laura Brock ran away with the women's race in 5:20. Lauren Jones and Sharon Harmon were second and third in 5:51 and 6:09. Full results.
The Coastal Challenge
It's just starting, but Costa Rica's The Coastal Challenge 230k, six-day stage race is already underway. Tom Evans (U.K.) took the first stage's win, ahead of second- and third-place Hayden Hawks (USA) and Marcus Scotney (U.K.). Other top men in the field include Timothy Olson (USA) and Michael Wardian (USA). Ragna Debats (Netherlands) took the women's day-one lead, with defending champ Ester Alves (Portugal) running second. Daily updates on the race's Facebook page.
Rocky Raccoon 50 Mile
A week after the more well-known Rocky Raccoon 100 Mile, Tejas Trails was back to the Huntsville State Park in Texas for the Rocky Raccoon 50 Mile. Fifty-mile winners Roger Maxwell and Barb Delgado ran 7:50 and 8:18. 50k winners Matt Smith and Caroline Cotsakis ran 4:07 and 4:27. Full results.
Rocks & Roots #2
Ohio's winter series, Rocks & Roots, held their second race of the year with six race distances from 10k to 50 miles. Harvey Lewis won the 50-mile competition in 8:45. There were no female finishers. Full results.
Next Weekend – Black Canyon 100k – Mayer, Arizona
We're looking ahead to another Golden Ticket race weekend. The top-two men and women at Aravaipa Running's Black Canyon 100k earn automatic entry to June's Western States 100.
Men
Zach Bitter – 2nd 2017 Javelina Jundred 100 Mile
Neal Collick – 1st 2017 Superior 100 Mile
Matt Estes – 1st 2005 Massanutten 100 Mile, 1st 2007 HURT 100 Mile… a blast from the past returns after time away!
Tim Freriks – 7th 2017 Black Canyon 100k
Marc Laveson -4th 2017 White River 50 Mile
Sion Lupowitz – 5th 2017 Javelina Jundred 100 Mile
Eric Senseman – 3rd 2017 Black Canyon 100k
Ford Smith -1st 2015 Black Canyon 100k
Benjamin Stern – 4th 2017 Gorge Waterfalls 100k
Zachary Szablewski – 3rd 2017 White River 50 Mile
The Coconino Cowboys–a group that includes Freriks and Senseman–want to run Western States. Can they get two more runners qualified?
Women
Dana Anderson – 2nd 2017 Javelina 100 Mile
Sarah Bard – 6th 2017 Comrades Marathon
Suzanna Bon – 4th 2017 Canyons 100k
Lauren Coury – 6th 2017 Lake Sonoma 50 Mile
Courtney Dauwalter – 1st 2018 Sean O'Brien 100k
Kristina Folcik – 2nd 201617 Pinhoti 100 Mile
Teresa Kaiser – 1st 2017 San Diego 100 Mile
Alisa MacDonald – 3rd 2017 Black Canyon 100k
Michaeline Nelson Albright – 1st 2017 Bryce 100 Mile
Paige Pattillo – 2nd 2017 Gorge Waterfalls 100k
Kristina Pham – 1st at 2018 Elephant Mountain 50k
Molly Schmelze – Winner 2017 Miwok 100k
Courtney Dauwalter is listed among the entrants, but we assume she will scratch following her Golden Ticket win at the Sean O'Brien 100k. Does anyone know for certain?
Next Weekend – Jackpot Ultrarunning Festival – Las Vegas, Nevada
It's the USATF 100-Mile Road National Championships for the first time! The Jackpot Ultrarunning Festival has up to $10,000 in prize money. The course is a 2.5-mile loop on repeat.
Men
Mike Bialick – 1st (2nd overall) 2017 Tunnel Hill 100 Mile
Jon Olsen – 1st 2017 Run4Water 24 Hour (154 miles)
Jean Pommier – 1st 2018 Jed Smith 50k
Marco Sturm – 2nd 2016 Mozart 100k
Iso Yucra – 1st 2017 Jackpot Ultrarunning Festival 100 Mile
Women
Stacey Costa – 2nd 2017 Jackpot Ultrarunning Festival 100 Mile
Traci Falbo – 1st 2018 Long Haul 50k
Cassie Scallon – 1st 2017 Ray Miller 50 Mile
Call for Comments
Did you celebrate National Pizza Day?
Friends, how are you making it through this winter? I've had a horrible dry cough for the entire year.
[Editor's Note: Columnist Justin Mock and editor Meghan Hicks spend many hours per week compiling this article, and often doing so well ahead of races posting their results online–that is, by combing social media. We simply cannot cover all the trail and ultra races that take place each week, so we do our best to provide results of the most competitive races as well as a spectrum of additional events from around the world. Please feel absolutely welcome to leave comments with the results of races not covered in this article, and to leave additional information about the races from which we have shared results. Thank you for your understanding.]