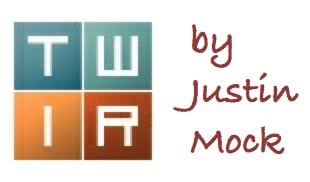 It's not officially the spring season yet in the Northern Hemisphere, but feels like it with the trail racing scene already ramping up in volume. This week, we highlight the competitive Transgrancanaria in Spain's Canary Islands, the 21-year-old Mount Mitchell Challenge in North Carolina, USA, and we preview next weekend's Way Too Cool 50k in California, USA. Let's dive deep into 'This Week in Running.'
Transgrancanaria – Gran Canaria, Canary Islands
Men
Pau Capell (Spain) repeated as men's winner at the Transgrancanaria 128-kilometer race. The race was again the year's third Ultra-Trail World Tour competition, helping it collect a world-class field. Capell's 12:42 finish bettered last year's mark by some 39 minutes, albeit on a course with a new start and very different course.
Second-place Aurélien Collet (France) was 14 minutes back, and third-place Cristofer Clemente (Spain) finished in 13:22.
The rest of the top 10 pulled in:
4 – Daniel Jung (Italy) – 13:50
5 – José David Lutzardo (Spain) – 13:59
6 – Alexandre Mayer (France) – 14:06
7 – Ivan Hrastovec (Slovenia) – 14:25
8 – Luís Fernandes (Portugal) – 14:33
9 – Pawel Dybek (Poland) – 14:37
10 – Petter Restorp (Sweden) – 14:44
For the Americans, Justin Andrews (USA and lives in China) was 15th in 14:52, and Cordis Hall was back in 62nd in 17:24. Neither Tim Tollefson nor Mario Mendoza finished.
In the accompanying 64k race, which served as the RFEA Spanish Trail National Championships, it was Spain's Pablo Villa who bested the field in 5:07 with Portugal's Hélio Fumo (5:09) and Spain's Juan Jose Somohano (5:13) following.
The marathon event saw Germany's Janosch Kowalczyk at the top with a 2:51 finish.
Women
Magdalena Łączak (Poland) torched the field and, much like men's winner Capell, last year's winning time, too. Łączak's big run ended with a 15:18 finish time.
That stunning finish left Andrea Huser (Switzerland) in the runner-up position for the second year in a row, despite being over an hour better than in 2017. Huser finished in 15:58. Third-place Ekaterina Mityaeva (Russia) trailed in 16:12.
Others in the top 10 included:
4 – Beth Pascall (U.K.) – 16:31
5 – Eva Sperger (Germany) – 16:54
6 – Fernanda Maciel (Brazil) – 16:59
7 – Laia Diez (Spain) – 17:01
8 – Anna-Marie Watson (U.K.) – 17:08
9 – Jocelyne Pauly (France) – 17:12
10 – Ildikó Wermescher (Hungary) – 17:18
For the Americans, Meghan Laws was 15th in 18:47, Jamie Aarons was 18th in 19:22, and Abby Mitchell was 32nd in 21:13. Amy Sproston did not finish.
For the second year in a row, women's favorite Caroline Chaverot (France) exited the race early. Also like last year, she cited health issues on social media after the race.
Defending 125k champion Azara García (Spain) was just third in the accompanying 64k race, also the RFEA Spanish Trail National Championships. She finished in 6:17, two minutes back of now-Spanish Trail Champion Mónica Vives (Spain) and runner-up Laia Cañes (Spain) who went 1-2 a few seconds apart from each other.
Silvia Rampazzo (Italy) won the marathon-distance race in 3:12.
The next Ultra-Trail World Tour race is the April 6 to 16 Marathon des Sables in Morocco.
Mount Mitchell Challenge – Black Mountain, North Carolina
Men
It looks like a new course record! The 40-mile Mount Mitchell Challenge climbs 4,324 feet over 20 miles to the top of 6,684-foot Mount Mitchell, before racing back downhill. Morgan Elliott finished in 4:20, an 11-minute improvement over the previous record.
Travis Zipfel and Nathan Holland were second and third in 4:50 and 4:58, respectively.
The accompanying Black Mountain Marathon win went to Mike Mitchell in 3:07.
Women
2014 race winner Aliza Lapierre returned to the victor's circle, finishing in 5:31, four minutes faster than her 2014 winning time. Alyssa Godesky and Kate Mingle were second and third in 5:54 and 6:21.
Jennings Gary won the marathon-distance race in 4:00 flat.
Other Races
Old Ghost Ultra 
The 85k Old Ghost Ultra took place in the mountains east of the coastal town of Westport, on the west coast of New Zealand's South Island. New Zealand's Vajin Armstrong won in 7:00 flat, improving upon his second place from last year. In the women's race, Cecilia Flori, an Italian living in New Zealand, won in 7:39, bettering the women's course record at the now-three-year-old event by 14 minutes. Full results.
Psycho Wyco Run Toto Run 
A three-race event taking place in Wyandotte County Lake Park in Kansas City, Kansas, the event's ultra distance is three-loop 50k. This year, wet and really muddy conditions were the reported theme. Steve Mantell won the men's race in 4:36 and Ann Marie Chappell got to the finish line first for the women in 5:54. Full results.
Antelope Canyon Ultras 
Antelope Canyon Ultras offers race distances ranging from a half marathon to 100 miles, and small portions of the two longest race courses pass through the upper part of the famous Antelope Canyon, a slot canyon outside of Page, Arizona. In the 50-mile race, Michael McKnight won for the men in 7:20, while Alexandra Garner won the women's race in 7:47. Full results.
Frozen Heart 50k 
Luca Giannechini won the men's race at the Frozen Heart 50k, a three-loop race in St. Mary's State Park, Maryland, in 4:03, while Nina Razavi bested the women in 5:00 flat. Full results.
Mount Umunhum Trail Run 
The inaugural Mount Umunhum Trail Run added yet another trail race to the loaded San Francisco Bay Area, California trail racing scene with events ranging from 12k to 52k. The 52k race was pumped up with more than 8,500 feet of climbing and saw Robert Ressl-Moyer as men's champ in 4:25 and Nicole McManus win for the women in 5:36. In the 34k, Amelia Boone won overall and the women's race in 2:45. Frank Ross was first man home in 2:50. Full results.
Cowtown 50k 
The Cowtown 50k is road ultramarathon that follows the famous Cowtown Marathon course in Fort Worth, Texas, and then adds on an out-and-back section to garner the requisite 50k. Geofrey Terer, who looks to be a Kenyan living in the USA, won in 3:02. American Jenna Mutz took the women's win in 3:50. Full results.
Run4Water 24-Hour Endurance Race 
The Run4Water 24-Hour race takes place on a 0.50-and-some-change loop course in Tennessee and this year's event reportedly saw, let's call it, unideal racing conditions with warmer-than-seasonal weather and wind during the day and heavy thunderstorms overnight. When it was all said and done, it looks like Marshall Edmondson got in the most miles for the men with 110 of them and Francesca Muccini achieved 103 miles to best the women. Full results.
Next Weekend – Way Too Cool 50k – Cool, California
Men
Matt Flaherty – 6th 2017 Cayuga Trails 50 Miler
Ryan Ghelfi – 2nd 2018 Sean O'Brien 50k
Brett Hales – 3rd 2017 U.S. Mountain Running Championships
Jared Hazen – 3rd 2015 Lake Sonoma 50 Mile
Jacob Huston – 1st 2017 Overlook 50k
Max King – 1st 2017 FOURmidable 50k
David Roche – 1st 2016 Way Too Cool 50k
Stephen Wassather – 4th 2017 Bandera 100k
Is Max King the favorite in this field? He has the fastest WTC finish time, which came with his 2013 win. David Roche should challenge and, of course, Brett Hales is a fascinating entrant. Hales, a shorter-distance mountain running specialist who finished seventh at the 2016 World Mountain Running Championships, put his first ultra-distance race under his belt last summer with a 50k.
Women
Ladia Albertson-Junkans – 1st 2017 Chuckanut 50k
Cat Bradley – 1st 2018 Moab Red Hot 55k [Updated Feb. 26: Cat Bradley is sick and not racing.]
Amy Leedham – 10th 2017 The North Face 50 Mile Endurance Challenge Championships
Abby Levene – 1st 2017 Golden Gate Dirty Thirty 50k
Penny MacPhail – 1st 2017 Quad Dipsea
Corrine Malcolm – 4th 2017 Leadville 100 Mile
Brittany Peterson – 5th 2017 The North Face 50 Mile Endurance Challenge Championships
Ladia Albertson-Junkans and Abby Levene have the most leg speed among this women's field, so perhaps it'll be a race for the win between them. But we all know Cat Bradley's speed and strength, and Brittany Peterson just keeps getting better each time she races, so expect these two to be 'in it' as well.
Call for Comments
I know there's more out there. Fill the comments section below with results from everything else that happened this weekend.
Who do you think will top next weekend's Way Too Cool 50k? And whose name would you add to the above preview?
The Caumsett 50k is also next weekend, but we haven't found an entrants list. Does anyone know who is lining up for this USATF 50k National Championships?
[Editor's Note: We spend hours weekly creating this column, often ahead of races publishing results–by combing social media. We can't cover all trail/ultra races taking place each week, so we try to provide results of the most competitive and a spectrum of other events from around the world. Feel welcome to leave comments with additional race results or more information about the races we did cover. Thank you!]