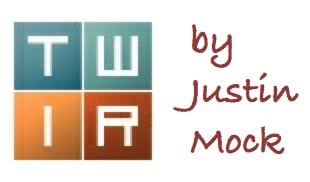 It wasn't enough of a weekend to rival the Super Bowl, but we've got a Golden Ticket race at the Sean O'Brien 100k, a USATF national-championships event at the Rocky Raccoon 100 Mile, a quick glimpse at what has to be the world's coldest race, the Yukon Arctic 100 Mile, and more. Here's your week in running.
Sean O'Brien 100k – Malibu, California
The Sean O'Brien 100k was the year's second Golden Ticket race, awarding its top-two men and women an automatic entry to the Western States 100. The lollipop-style course starts and finishes inside of Malibu Creek State Park.
Women
Barely a month into the year and Courtney Dauwalter has already raced her second ultra, her second in two weeks actually. Her fire is burning hot. Dauwalter ran 9:38 to claim victory in the women's race, set a new course record, and finish fifth fourth overall. It was 13 minutes better than Magdalena Boulet's 2015 previous course best. Boulet went on to win Western States that year.
Perhaps it's subject to change–Courtney can you fill us all in?–but let's look at Dauwalter's 2018 calendar. Up next is the February 17 Black Canyon 100k, then the March 24 Behind the Rocks 50 Mile, then the June 23 Western States 100, then the September 7 Tahoe 200 Mile, and then the October 20 Big Backyard Ultra. And that's just what she's registered for on UltraSignup. I wonder what else she's also got up her sleeve? Hot damn.
Kate Elliott was second in 10:15, finishing seventh overall. That mark ranks fourth-best all time here. Taylor Nowlin was just out of the Golden Tickets, finishing third in 10:34. [Time corrected.]
Krissy Moehl, I'm sure we all remember her! She hasn't raced often in recent years, but won the 50-mile race in 9:29. Rebecca Murillo was the 50k winner in 5:22.
Men
Florian Neuschwander (Germany) and Charlie Ware will see you in Squaw. The two finished at the front of the men's race with 8:48 and 9:06 finish times. Neuschwander's time ranks fourth-best ever here. Ware raced at Western States in 2016, finishing 32nd. Tyler Green ran a strong race to finish third in 9:20. [Corrected error in official results that noted Joe McConaughy as taking third.]
Fifty-mile winner Ruperto Romero clocked 8:14, and Kris Brown won big in the 50k. Brown finished in 3:57 for a 28-minute cushion to second.
The next Golden Ticket race is the February 17 Black Canyon 100k in Arizona.
Rocky Raccoon 100 Mile – Huntsville, Texas
Trail damage due to Hurricane Harvey last summer forced a Rocky Raccoon 100 Mile course reroute. What used to be five loops of 20 miles each is now four loops of 25 miles each. Still, the race remains the longtime home of the USATF 100-Mile Trail National Championships, and it had a $4,000 prize purse. Neither of those points did much to prop up this year's fields, however, and each race was largely a one-woman and one-man affair.
Women
Sabrina Little was the race winner, just like in 2017, 2016, and 2012. Yep, she's a four-time winner. This year's victory and associated national championship came in 15:23.
Second- and third-place Ashley Truan and Alison Miller ran 19:37 and 21:13, respectively.
Men
Just like Little, it was a repeat win for Ronnie Delzer, too. He fought back an early challenge from Chad Ricklefs, who would not finish, and ringed Huntsville State Park four times in 14:52.
Steve Speirs was second in 17:13 with Wade Barrett taking third in 17:18. Patrick Wills crossed the line in second in 17:01, but was later disqualified. What follows is the RD Chris McWatters's statement on the DQ.
The unfortunate DQ of Patrick Wills was secondarily due to the red flag our systems showed from his negative third-lap split. [Editor's Note: 3:41 for 25 miles or 8:50 per mile.] We compared those times with splits of the last 16 years among all top runners. Obviously, that would be an incredible negative average mile [i.e., quicker pace] for miles 50-75 with a course getting muddier and sloppier every hour that went by. [Editor's Note: 2 minutes and 52 seconds per mile faster than his second lap that took 4:01. Wills's splits.]

However, the primary reason was due to the mandatory check-in at the two out-and-back aid stations. He only had check-ins recorded for the first two laps for both of these aid stations. I stated before the race that even though volunteers were there to make this happen it was ultimately up to each runner to ensure their bib number and time of day was captured each lap at both Gate and Farside Aid Stations.

Finally, after I questioned him post-race, I was told by Mr. Wills that he did in fact have .gpx track of his race, which would satisfy us that he completed the correct route. After three reminders to send the file, he failed to do so.
[Updated February 6 to reflect details of Wills's disqualification.]
The next USATF mountain, ultra, trail national championships is the February 17 Jackpot Ultrarunning Festival 100 mile. That race in Las Vegas will be the 100-mile road national championships.
Other Races
Yukon Arctic 100 Mile
How cold is too cold? The 15th Yukon Arctic 100 Mile calls itself the "world's coldest and toughest ultra race," and that's probably fair. Temperatures of -58 Fahrenheit forced a temporary halt to the race, but not the complete end. Emanuele Gallo (Italy) won the 100-mile race in59 hours and 36 minutes. Can anyone supply updates on female entrants and if there are any still in the race? Race updates.
Jed Smith Ultras
In California, Camille Herron continued her 2018 campaign–it's also her second ultra of the year, too–with a first-place 3:35 at the 40th-annual Jed Smith Ultras 50k. Men's winner Jean Pommier, age 53, was out front in 3:26. Full results.
Ordnance 100k
Also in California, Inside Trail's Ordnance 100k took place in the Laguna Seca Recreation Area outside of the Bay Area. Cate Airoldi and Lon Freeman won with 10:33 and 9:22 winning times. Full results.
Bristow Trail Run
Dexter, Oregon, not far from Eugene, hosted the Bristow Trail Run series of races. Pam Smith and Gregg Mock, no relation to the author, won the 25k in 2:03 and 1:55, respectively. Full results.
Elephant Mountain 50k
Aravaipa Running's Elephant Mountain 50k took place in the popular Cave Creek Regional Park in Arizona. Kristina Pham and Perrin Smith won the desert 50k in 5:02 and 4:54. Full results.
Orcas Island 50k
Stephanie Gundel won the exceptionally scenic Rainshadow Running Orcas Island 50k off the coast of Washington, finishing in 5:40. Men's winner Masazumi Fujioka was victorious in 4:53, his third-straight win here. Full results.
U.S. Cross Country Championships
Any distance, any terrain, Joe Gray walks the walk. In Florida, he ran 29:53 for 10k at the U.S. Cross Country Championships. The time placed him 11th, just 36 seconds back of someone you may have heard of, runner-up Galen Rupp. Full results.
Maratón del Meridiano
They like their trail running in the Canary Islands! Azara García (Spain) and Stian Angermund-Vik (Norway) won the Maratón del Meridiano on Meridiano, the nickname for El Hierro, the smallest and farthest west of the main Canary Islands. The two ran 4:25 and 3:41, respectively. Full results.
Next Weekend – Tarawera Ultramarathon – Rotorua, New Zealand
Good on ya', mate! iRunFar will be there, covering the Tarawera Ultramarathon on New Zealand's North Island. The 102k race is again part of the Ultra-Trail World Tour.
The iRunFar team will separately preview this one, but look for three-time winner Ruby Muir (New Zealand) to race up front with Kelly Wolf (U.S.A.) and Jo Zakrzewski (U.K.). 2015 men's winner Dylan Bowman (U.S.A.) returns against 2017 third-placer Sam McCutcheon (New Zealand) and others.
Side note, Tarawera is getting a 100 miler! The festival's inaugural 100-mile race takes place this weekend, as well.
Call for Comments
We have the weekend highlights above, most of them I think, but welcome your comments on everything else below.
iRunFar is in New Zealand. Will you follow the Tarawera Ultramarathon live coverage?
[Editor's Note: Columnist Justin Mock and editor Meghan Hicks spend many hours per week compiling this article, and often doing so well ahead of races posting their results online–that is, by combing social media. We simply cannot cover all the trail and ultra races that take place each week, so we do our best to provide results of the most competitive races as well as a spectrum of additional events from around the world. Please feel absolutely welcome to leave comments with the results of races not covered in this article, and to leave additional information about the races from which we have shared results. Thank you for your understanding.]