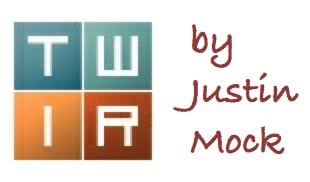 The Northwest Passage ski-mountaineering event, which drew the participation of several trail and ultrarunners, is reviewed in this week's column. Next week's Across the Years multi-day running event is previewed, as well.
NORTHWEST PASSAGE SKI MOUNTAINEERING RACE – MCCALL, IDAHO
The United States Ski Mountaineering Association's 2016-17 campaign got underway in earnest with the Northwest Passage Vertical and Individual races at Idaho's Brundage Mountain Ski Resort, both held in sub-zero temperatures. We report here on trail and ultrarunners who participated in the events, which served as U.S. National Ski Mountaineering Team qualifiers to compete at the 2017 International Ski Mountaineering Federation Ski World Championships in Italy in February.
Vertical
In the Vertical Race, John Gaston was the race winner in 23:32, Mike Foote was second in 24:18, and Tom Goth was third in 24:20. Although best known for his ski-mountaineering success, Gaston is a trail runner too and won this year's Altra U.S. Skyrunning Series Vertical K division. Sometimes trail runner and overall multi-sport phenom Tom Goth ran Speedgoat 50k this year, finishing sixth.
Rob Krar was eighth in the men's race in 26:29, and Brian Tinder finished 27th at 31:38.
In the women's race, Kristi Knecht took fourth in 30:19. Kristi was this year's Altra U.S. Skyrunning Series Sky division second-place female.
The top-four men and women from the Northwest Passage Vertical Race qualify for the U.S. national team.
Individual
Gaston similarly dominated the Individual Race, finishing the longer course in 1:58. Foote was third here, skiing to a 2:03:12 finish that was just six seconds back of runner-up Eric Carter, who has also raced a couple ultramarathons.
Goth took fifth in 2:03:50, Krar was 20th in 2:25, Max King was 29th in 2:41, and Tinder was 30th in 2:42.
In the women's race, sometimes trail racer Nikki Larochelle was third in 2:32, Meredith Edwards, second at the 2016 TDS, was fourth in 2:36, Knecht was seventh in 2:51, and Clare Gallagher was 10th in 3:35.
As far as we understand, the top-three men and women in the Northwest Passage Individual Race qualify for the U.S. team.
OTHER RACES AND RUNS
Southern California's Paramount Ranch Trail Runs turned five, though this was the first year for the 50k race distance. Jesse Haynes and Rachel Ragona scored the inaugural course records in 3:55 and 4:27, respectively. Ragona was also the second overall finisher. Full results.
Fifty-year-old Steve Speirs sped through Virginia Beach, Virginia's two-loop Seashore Nature Trail 50k in 3:48, making him a three-plus-minute winner. Women's best Jessica Riggs ran 4:32. Full results.
Virginia's Devil Dog Ultras closed out the year with a multi-loop race through the Prince William Forest Park. Jake Rankinen and Leah Yingling established the inaugural year 100k benchmarks at 9:44 and 13:16, respectively. And on the 100-mile course, Bradley Revenis and Amy Zbikowski ran 17:35 and 26:47 up front. Full results.
At Tennessee's Lookout Mountain 50 Mile, Bob Adams dominated the race in 7:14, well clear of the rest of the field by almost 43 minutes. The women's race was tight to the end with Amy Macintire winning in 9:15 and Elizabeth Minnick in second less than a minute back. Full results.
Justin Ricks cruised through the Desert Dash Trails of Glory Marathon event outside of Las Vegas, Nevada. Ricks's 3:04 post was good for both a big win and a new course record at the fourth-year race. Bree Thorpe won the women's race in 3:35. Full results.
At Indiana's Chain O' Lakes State Park, Samuel Bird linked the dozen or so lakes on his way to a 4:12 winning time at the HUFF 50k. Women's winner Elissa Ballas, a frequent podium finisher at Midwest ultras over the past two years, earned her victory in 5:02. Full results.
Five men went under four hours at Inside Trail's Woodside Ramble 50k even in the San Francisco Bay Area. Drew Macomber finished on top in 3:37 and, among other familiar names, Bob Shebest was fourth in 3:47. Rebecca Murillo scored a win in the women's race at 4:30. Full results.
DECEMBER 28 – ACROSS THE YEARS – PHOENIX, ARIZONA
The big Aravaipa Running multi-day gets underway on December 28 at Camelback Ranch, a site that doubles as the spring-training facility for the Los Angeles Dodgers and Chicago White Sox.
Top entrants in the six-day race include:
Michael Carson – 2nd at 2016 Bighorn 100 Mile, 2nd at 2015 Javelina Jundred
Anthony Culpepper – 173 miles at 2015-16 Across the Years 72-hour
Sarah Emoto – 338 miles at 2015-16 Across the Years six-day
Ed Ettinghausen – 482 miles at 2015-16 Across the Years six-day
John Geesler – 437 miles at 2015-16 Across the Years six day
Martina Hausmann (Germany) – 329 miles at 2015-16 Across the Years six-day
Vanessa Jones – 308 miles at 2014-15 Across the Years six-day
The event also includes three-day, two-day, and one-day races.
OTHER TRAIL AND ULTRA NEWS
The USATF Mountain Ultra Trail council just announced their 2017 schedule. The roster of national championships largely includes races familiar to the circuit, with the only changes affecting the trail half marathon and the trail 50k, and the loss of the trail 30k.
January 7: Bandera 100k – Bandera, Texas – 100k trail championships
February 4: Rocky Raccoon 100 Mile – Huntsville, Texas – 100-mile trail championships
February 18: FOURmidable 50k – Auburn, California – 50k trail championships
March 5: Caumsett 50k – Lloyd Harbor, New York – 50k road championships
April 8: Mad City 100k – Madison, Wisconsin – 100k road championships
June 3: Cayuga Trails 50 Mile – Ithaca, New York – 50-mile trail championships
June 3: Cranmore Mountain Race – North Conway, New Hampshire – mountain championships
September 9 or 16: North Coast 24-Hour – Cleveland, Ohio – 24-hour championships
September 30: Birkie Trail Run – Hayward, Wisconsin – trail half marathon championships
October 8: Tussey Mountainback – Boalsburg, Pennsylvania – 50-mile road championships
November 4: Moab Trail Marathon – Moab, Utah – trail marathon championships
Earlier in the year the Altra U.S. Skyrunning Series released their 2017 calendar and there too, much of the schedule remained consistent with that of 2016. In this case, Idaho's IMTUF 100 Mile instead of Texas's Franklin Mountains Trail 50k was the only change.
The Western States Endurance Run 2017 Golden Ticket program showed no change versus 2016 when announced months back as well.
And that leaves just the La Sportiva Mountain Cup among the U.S. nationwide circuits yet to be announced. The 2016 series represented a big change from that of earlier years with just six races versus the 10 of previous years. We'll let you know when the 2017 series is announced.
CALL FOR COMMENTS
Do you have any race results to add? Leave a comment and let us know.
2017 will mark three-straight years of TWIR! We'll pause the column next week with the holidays and then return with a new column on Tuesday, January 3 before resuming our normal Monday timing the following week.