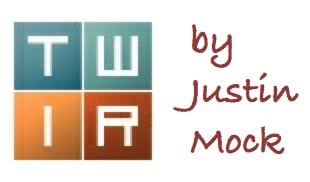 Repeat champions highlighted Texas' Hells Hills races, the American River 50 saw some 650 finishers on its new course, and Devon Yanko raced some of the world's best in South Africa. It all happened on Easter weekend and is highlighted below.
Hells Hills 25k, 50k, and 50-mile – Smithville, Texas
The 25k distance at Hell's Hills was the second race of the La Sportiva Mountain Cup. In the first race, Ryan Woods beat Matt Kempton by 19 seconds. Here, in the second race, that gap grew to 28 seconds with Woods again on top. Woods, the defending Cup champion, finished in 1:36.20 to Kempton's 1:36.48. Woods was just four seconds off his winning time from 2014. Skyler Cummins was a close third in 1:37.26.
Linda Wagers, incredibly at age 56, took the women's race in 2:26.09. Katie Forrest chased to a 2:26.33 second-place finish, and Sheri Poskanzer was third in 2:28.15.
The La Sportiva Mountain Cup continues April 18 at North Carolina's Tuck Fest Half Marathon.
Over 50 miles, it was Anthony Jacobs and Nicole Studer victorious in 7:18 and 7:25. Studer finished second overall, and improved on her winning time from last year by four minutes.
Matt Smith and Melanie Fryar won the 50k in 3:57 and 4:22. As with Studer, Fryar, too, was second overall and also a repeat winner, while Smith won the 50-mile race last year.
Two Oceans Marathon – Cape Town, South Africa
After a string of marathons, Devon Yanko raced her first ultra in two years. She finished the 56k (34.8 miles) Two Oceans Marathon in 4:01, placing seventh. Yanko will next contest the May 3 Pittsburgh Marathon before returning to South Africa for the famed Comrades Marathon on May 31.
Caroline Wostman won the women's race in 3:41, while her South African countryman Motlokoa Nkhobotlane outpaced some 27,000 finishers to win the men's race in 3:10.
American River 50 – Folsom, California
Chikara Omine and Jenn Benna were winners on the long-time race's new course. Omine, a former U.S. 100k team member, finished in 6:13. Benna was tenth overall with a 7:23 result.
Filling the men's podium were Bradford Avila, age 19, and Karl Schnaitter in 6:31 and 6:46, respectively. Behind Benna, Amy Phillips and Heather Lutz were second and third in 7:34 and 7:47.
Marathon des Sables – Morocco
Stage 1 of the six-stage, seven-day Marathon des Sables is complete. iRunFar will be providing coverage all week long en route to the 155-mile finish. Incredibly, some 1,300 runners started the race.
Sweden's Elisabet Barnes finished the opening 36k in 3:45, almost eight minutes ahead of second-place Liza Howard. Three-time champion Laurence Klein, of France, is third ten minutes back of Barnes. iRunFar's Meghan Hicks is sixth, 36 minutes off the lead pace.
Defending champion  Rachid El Morabity leads the men's race after 2:52. His Moroccan countryman, Abdelkader El Mouaziz, a 2:06 marathoner in 2002, sits just 15 seconds back. Dave Mackey was tenth and almost 23 minutes off the lead pair.
Iron Furnace Trail Run Half Marathon – McArthur, Ohio
Mike Owen traded his own singlet for a race director's bull horn and offered up, potentially, Ohio's most difficult half marathon. The second-year race is held on a lollipop course through state forest land in the Appalachian Foothills.
Each of the top-3 men bettered last year's winning time, with Andrew Rhodes finishing first in 1:35. Travis Simpson and Nick Reed were a close second and third in 1:37 and 1:38. Women's winner Kristina McCallum also earned a new course record at 2:18. Holly Delong and Shelly Eggleston filled the podium with 2:26 and 2:27 marks.
Other Races
Zach Bitter took to the track in Kingsburg, California, attempting to break the 100-mile world record. Bitter's 11:47 from the 2013 Desert Solstice race is the North American record. He needed to run faster than 11:28 to break Oleg Kharitionov's record that has stood since 2002. Bitter passed 50 miles in 5:41, just under record pace, but dropped out seven miles later with a reported quad injury.
From the same folks as the Georgia Death Race, Tennessee's Nantahala Hilly Half Marathon offered up a beaut of a course, lined with waterfalls and mountain views. Daniel Hamilton, first at February's Mount Mitchell Challenge, was the overall winner.
Ryan Bak eclipsed Max King's former course record at Bend, Oregon's Horse Butte 10-miler. Bak finished the loop of rolling singletrack in 53:23. Morgan Arritola, bronze medalist at the 2012 World Mountain Running Championsips, took the women's crown in 1:02. Full results.
A year after winning the Grizzly Peak 50k, Ian Sharman dropped to the half marathon distance at the Coastal Trail Runs event. As with the 50k, he now also holds the half marathon course record at 1:37. He finished a full eight minutes ahead of his closest chaser. Adrienne Strait dominated the women's race and finished third overall in 1:46, also a new course record at the six-year-old event. Full results.
Matt Lipsey and Anna Balouris won the Dirty Kiln Half Marathon in Pennsylvania's Canoe Creek State Park, finishing in 1:37 and 1:53, respectively. Full results.
Next Weekend – Zion 100 – Virgin, Utah
East Coasters Brian and Amy Rusiecki head west for the Zion 100, a fourth-year race just outside of Utah's iconic national park. Brian is likely to be challenged by Chris Calzetta and Kelly Agnew, while Amy will see a women's group that also includes Suzanna Bon, Roxanne Woodhouse, Betsy Nye, and Pam Reed.
Amy Rusiecki said that, for her, much of the race's appeal lies in the chance to escape the long New England winter.
"I've been hearing great things about the Zion 100 for a few years, about the beauty of the course and the top notch organization. I've never been to the Zion area, so I can't wait to see the trails, run on the slickrock, and see the vistas! Since this will be my first run on dirt in months, I might be most excited about running on a trail for the first time this year," she said, in reference to the snow-covered trails in Massachusetts. "This will likely be mostly an adventure, but with a race number on."
Next Weekend – Bull Run Run 50 – Clifton, Virginia
Virginia's Bull Run Run 50 will also see a women's field that likely outclasses the men's. Kathleen Cusick edged Megan McGrath by a minute to win last year's race. Both will be back, although Cusick's fitness may be compromised by a win at the recent Fort Clinch 100. She says that her recovery was fast however, recalling, "I started to get a little nauseous around mile 70, started to drink some beer and eat some pretzels. Beer is a great remedy for most ailments." Cusick finished that 100 in 18:23.
Anna Piskorska, second at last year's Tussey Mountainback 50, and Serena Wilcox, 12th at the 2014 Western States 100,  are also expected to challenge for the win.
Next Weekend – Lake Sonoma 50
iRunFar will provide live coverage of the Lake Sonoma 50 and will preview that deep field separately.
Other Trail and Ultrarunning News
A group including representatives from both the International Skyrunning Federation as well as the International Trail Running Association have release an expanded attempt to categorize various aspects of trail running.