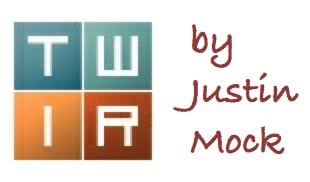 The first-year Ultra Fiord drew several Americans to Chile for a wild run through Patagonia, heat battered the Leona Divide 50 Mile field, and David and Megan Roche racked up another pair of wins. Weather permitting, next weekend's Indiana Trail 100 Mile could be the scene of fast times.
Ultra Fiord – Patagonia, Chile
The first-ever race sent runners on a wild adventure in Chile's southernmost extremes. Over 100 miles, or perhaps closer to 108 as reports indicate, Jeff Browning and Candice Burt were victorious in 24:25 and 37:12. On his personal Facebook page, Browning called the race "the most technical 100-mile course I've ever seen" and recounted difficulties including, "mud bogs, peat bogs, super rocky, glacier travel, butt slide, crevasse jumping, class four scrambling, and full on bushwhacking."
In the 100k race, Brazil's Fernando Nazario and Krissy Moehl won with 16:50 and 19:31 finish times. Britt Dick finished the 100k behind Moehl, in 21:32, and echoed Browning's sentiments on the race's Facebook page, "an unreal and incredibly long, exhausting day and night on a course so burly and wild it was literally laughable."
Former Ultra-Trail du Mont Blanc race winner Xavier Thevenard championed the 70k alongside Manu Vilaseca. Thevenard ran 8:46, while Vilaseca's time wasn't yet clear.
Preliminary results, from the Ultra Fiord Facebook page.
Leona Divide 50 Mile – Lake Hughes, California
Hot temperatures were said to force a drop rate of nearly 35%. Jorge Pacheco weathered the conditions best, winning the men's race in 7:36. Marty Martinez ran 7:48 for second, and Randy Vander Tuig was third in 8:04.
Gina Lucrezi led the women's race through 37 miles before she too fell victim to the heat, and an early week sickness, and dropped at mile 40. Rachel Ragona then advanced to the lead and won the women's race in 8:36. Leigh Adams and Jennifer Wertheimer were second and third in 9:13 and 9:22.
Ruperto Romero and Emma Delira were unmatched in the accompanying 50k at 4:14 and 5:05, respectively.
The North Face Endurance Challenge – Washington, D.C.
Jordan McDougal won the 50-mile race in 6:44, two minutes better than his own 2012 winning time. Christina Clark finished way up on the rest of the women's field with a 7:56 result.
In the accompanying 50k, David Kilgore, who plans to run from Alaska to Florida this summer, was victorious in 3:37. Heather Hoechst won the women's race in 4:32.
Bel Monte Endurance Races – Waynesboro, Virginia
The first three men all finished under 10 hours on the rugged Blue Ridge Mountain 50-mile course. Patrick Brightwell was first in 9:32, closely pursued by Ben Wyrick and Craig Murphy in 9:43 and 9:50. Stacy Kotsko was the runaway winner in the women's race at 11:21. Krystle Martinez and Meredith Hering were second and third in 12:15 and 13:03, respectively.
In the 50k, Nicholas DiPirro and Eugenie Heebe ran 5:30 and 6:50 to earn the win.
Hyner View Trail Challenge – Hyner, Pennsylvania
Megan Roche joined husband David as course-record holder at the central Pennsylvania classic. The 25k packs 4,300 feet of elevation gain into its rocky course, and fills up with some 1,200 runners. Megan's 2:35 finish brought her to the line in sixth overall, and nine minutes ahead of the previous course best. Sayard Tanis and Kassandra Spliter fought to 2:54 and 2:56 second- and third-place finishes.
David Roche successfully defended his 2014 title, but his 2:14 mark was almost three minutes off his own course record. Roche commented that although he climbed better than a year ago, his descents were off–"we don't do rocks in California," he has discovered.
Chasing the men's winner, rising star Matt Lipsey was a close second in 2:16. Josh Cone was third in 2:32.
Adam Russell
and
Jessica Zozos
won the accompanying 50k in
4:49 and 5:56
.
Other Races
At a Speedgolf event in Napa, California, Karl Meltzer set a world record for most holes golfed in 12 hours, swinging through some 228 holes.
Brett Rivers and Magdalena Boulet went one-two at Brazen Racing's Diablo Trail Challenge 50k, near San Francisco. Rivers and Boulet finished in 4:18 and 4:34.
At the first-year Rattler Trail Race in Colorado Springs, Brandon Stapanowich scored a friendly, five-second win ahead of Peter Maksimow at 1:48, over 25k. Wendy Stalnaker topped the women's class in 2:31. Jonathan Clinthorne and Shawnie Mulligan won the 50k race in 4:20 and 5:13, respectively. Full results.
Western North Carolina's Leatherwood Ultra 50 Mile crowned Jason Tischler and Rachel Nypaver as winners at its third-annual event. The pair finished the circuit around the Leatherwood Mountain Resort in 9:20 and 10:55.
Early results list Stan Ferguson and Gia Dawn Madole as race winners of the 25th Ouachita Trail 50 Mile in Arkansas. The two finished in 8:56 and 9:23. Full results.
Joe Miller and Lacey Trumbo won the Run the Rock Ultra 50k in North Carolina's Raven Rock State Park. The pair finished in 4:56 and 5:54, respectively. Full results.
Paul Shol led six men under the four-hour mark at Minnesota's Trail Mix 50k. Shol finished in 3:40. Kelly Jaworski was the first female in 4:55.
The La Sportiva Mountain Cup continued at Charlotte, North Carolina's Tuck Fest Half Marathon. Perhaps one of our readers took part in yesterday's race, or has some intel on results?
At the Desert Rats Trail Running Festival in Fruita, Colorado, Kim Dobson grabbed the half-marathon win ahead of Lindsey Krause. Although official results for the marathon and 52-mile race haven't hit the web, Timmy Parr overcame a series of wrong turns to win the marathon.
Next Weekend – Indiana Trail 100 Mile – Albion, Indiana
Michele Yates won the inaugural Indiana Trail 100 Mile in 2013, and her 17:35 remains the overall course record. Now on her way to the Western States 100, Yates returns to Indiana's six-lap course. While she's likely to again challenge for the overall win, 23-year-old Avery Collins hopes to be out in front.
Collins, profiled in a Wall Street Journal article about marijuana and ultrarunning earlier this year, is targeting a 14-hour finish.
"Training has gone according to plan, as much as possible," he said, referencing 140- and 150-mile weeks. He won the Sean O'Brien 50 Mile in February, but dropped from March's Behind the Rocks 50 Mile. Because of that, he said, "my main focus has been more on nutrition and really dialing that in after that DNF."
"Ultimately, 14 hours in the goal, but this course has been very muddy and even flooded in parts in the past, so I am hoping for as dry of conditions as possible."