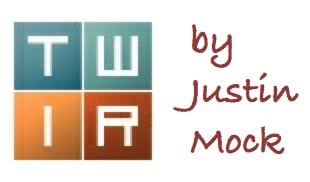 Apart from a full slate of events at The Rut in Montana, the Labor Day holiday in the U.S. quelled much of the weekend's racing volume. A number of other low-key events added to the Skyrunning trifecta, which are all highlighted below.
The Rut Vertical K – Big Sky, Montana
Remi Bonnet, a 20 year old from Switzerland, started the weekend on Friday with his first of two victories. Bonnet ran up Lone Peak in 45:58, well clear of second- and third-place Martin Anthamatten and Ferran Teixido. Anthamatten, of Switzerland, and Teixido, of Andorra, ran 47:38 and 48:04.
As with all of the weekend's races, the Vertical K too was a Skyrunner World Series event, and the win looks to be enough to vault Bonnet into the series lead.
The most well-known Americans largely cruised through the race. Just days after a 27-hour Elk Mountain traverse in Colorado, Rickey Gates was eighth.
The women's Vertical K attracted a significantly deeper field.
Last year's Skyrunning Vertical K World Champion, Spain's Laura Orgué reached the summit first in 52:20. She was trailed by U.S. Mountain Running Champion Morgan Arritola and Norway's Yngvild Kaspersen in 53:16 and 55:15, respectively.
Deeper results reveal several prominent names: Emelie Forsberg (fourth, 57:20), Maite Maiora (fifth, 57:30), Anna Mae Flynn (sixth, 58:37), Kasie Enman (seventh, 60:04), Oihana Kortazar (eighth, 60:20), and Anna Frost (11th, 65:09).
Although official rankings aren't yet updated, Orgué appears to have overtaken Forsberg for the Vertical K Skyrunner World Series lead. Two events remain in the series, the Flagstaff Sky Race and Italy's Limone Extreme.
The Rut 25k – Big Sky, Montana
Doubling back from the previous day's Vertical K, Remi Bonnet was again uncatchable. Bonnet finished the up-and-down race in 2:58, the only sub-three-hour finisher.
On perhaps the most European of America's mountain races, the European men again swept the podium.
Bonnet was pursued closest by Italy's Tadei Pivk and Marco De Gasperi. Pivk had already won two Skyrunner Sky World Series events this year, and outkicked De Gasperi for runner-up points here. The two finished in 3:01:32 and 3:01:33, respectively.
After spending the days leading up to the race searching for a missing set of car keys on Lone Peak, Joe Gray was America's best, fourth in 3:06.
The remaining results again reveal the race's depth.
Anthamatten doubled back from the Vertical K to take sixth. U.K. star Tom Owens was seventh, San Juan Solstice 50 Mile race winner Michael Barlow was eighth, Salomon ace Greg Vollet was ninth, and U.S. Skyrunner Series regular Timmy Parr was 10th.
European success extended to the women's race as well, though Megan Kimmel did just enough to prevent a podium sweep. Kimmel charged the technical terrain en route to a 3:35 winning time. As with men's winner Bonnet, Kimmel too earned a $1,000 cash prize.
Orgué, the previous day's Vertical K winner, was second in 3:40. Maiora, Kaspersen, and Forsberg all also doubled back and finished third, fourth, and fifth, respectively.
Stevie Kremer trailed Forsberg by exactly two minutes, finishing in sixth in 3:48.
Maiora appears to have gained enough points to overtake then-series leader Elisa Desco atop the Skyrunner World Series Sky rankings. Three Sky division races remain. In addition to the aforementioned Flagstaff Sky Race and Limone Extreme events, Hong Kong's Lantau 2 Peaks event will hold a Sky division race.
The Rut 50k – Big Sky, Montana
Italy's Franco Collé outran everyone, winning the super-technical race in 5:16. He was seven minutes off Kilian Jornet's winning time from a year ago, and earned enough points to jump from third to first in the Skyrunner World Series ultra series division. The race was Collé's fourth Skyrunning event of the year. His previous best came at the Mont Blanc 80k where he was second, just behind Alex Nichols.
Cristofer Clemente, of the Canary Islands of Spain, was second in 5:19 and, like the race winner, jumped up the Skyrunner rankings. He likely moves from fourth to second with just one Skyrunner World Series ultra race remaining, Spain's Ultra Pirineu on September 19.
Just 11th a year ago, Matt Shyrock improved some 27 minutes to third overall. He finished in 5:29 and, over the weekend's three races, was the lone American man on the podium.
A pair of surprise finishers, Matthias Messner and Edward Farley, were fourth and fifth in 5:38 and 5:39. The two finished five and four minutes, respectively, ahead of sixth-place Max King.
Early leader Mario Mendoza did not finish.
Despite competing in her third race in as many days, the women's race saw Emelie Forsberg repeat as champ. Finishing in 6:25, she was seven minutes better than a year ago, and she continues to lead the Skyrunner World Series ultra class.
Hillary Allen bested Italy's Martina Valmassoi for second, 5:51 to 5:55. Montana's own Kristina Pattison was fourth, and Anna Mae Flynn was fifth.
Anna Frost's bid to compete in all three of the weekend's races ended at 18 miles, and Ashley Erba also did not finish.
Other Races
40 miles from Crested Butte to Aspen, Colorado, Brendan Trimboli won the Grand Traverse Mountain Run in 6:25. Competing as part of a team, Kerrie Bruxvoort looks to have been first female in 7:43. Full results.
Rod Bien toppled the course record at the four-year-old Volcanic 50k around Washington's Mount St. Helens. Bien ran 5:21. Susan Barrows matched Bien's record with her own, 30 minutes better than any woman in the race's short history at 6:38. Full results.
Eric Schliemann and Elle Spacek won the first-year Hideaway Hundred in Colorado, finishing in 18:49 and 21:10. Full results (when available).
In Utah at the Snowbird Resort, Brett Hales and Emma Garrard won the second race of the Discrete Peak Series. The pair finished the 8.9-mile course and its 3,600 feet of climbing in 1:14 and 1:35, and each earned $500. Full results.
Kilian Jornet won France's Verticale du Grand Serre. The Vertical K measures exactly 1,000 meters up, over just 1,811 meters of distance. It is said to be the steepest Vertical K around. Jornet's win in 30:25 marked both a new course record and a new personal best for the Vertical K event.
The 268k TransAlpine Run takes place over eight days and four countries–Italy, Austria, Switzerland, and Germany. Up front it was Andorra's Oscar and Marc Casal in the men's team event. Switzerland's Helen Bonsor and the U.K.'s Claire Gordon teamed to win the women's race. Full results.
Results are still outstanding from Virginia's Iron Mountain 50 Mile and Vermont's Jay Peak 50k. Perhaps a reader is in the know on the East Coast events?
 Next Weekend – IAU 100k World Championships – Winschoten, The Netherlands
iRunFar will preview, and cover live, the race separately. Stay tuned!