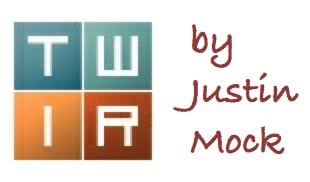 The Spartathlon and the Ultra-Trail Mount Fuji filled this week's international calendar, and stateside we had The Bear 100 Mile and UROC 100k. Recaps of each of these races, and highlights of many others, are included below.
Spartathlon – Athens, Greece
Fourth overall and in new women's course-record time, Katalin Nagy won the 246k- (153-mile) race from Athens to Sparta in 25:03. Nagy, also the 2015 IAU 24-Hour World Champion, improved on last year's second-place finish by nearly three full hours.
Alyson Venti, also of the U.S., atoned for a disappointing run at the IAU 24-Hour World Championships and was second in 26:50, a time that also bettered the previous course record. Three-time winner and former course-record holder Szilvia Lubics of Hungary was third in 29:18.
Germany's Florian Reus, like Nagy, also this year's IAU 24-Hour World Champion and again, like Nagy, second here last year, won the men's race in 23:17. After leading for much of the day, Dan Lawson of the U.K. finished second in 23:54, a mere minute ahead of third-place Kim Hansen from Denmark.
Full results (when available).
The Bear 100 Mile – Logan, Utah
Fifth in 2011, fourth in 2012, and third in 2013, Mick Jurynec jumped to first. On an unseasonably hot day, he ran through the mountains from Utah to Idaho in 19:01.
Just seven seconds separated the next two finishers, each competing in their second 100-miler in a short period. Dominick Layfield, fifth at the Wasatch Front 100 Mile just two weeks earlier, edged Jesse Haynes, who ran the Ultra-Trail du Mont-Blanc four weeks earlier. The two finished in 20:35.
Other men's finishers of note included Jared Campbell (sixth, 21:48), Zac Marion (11th, 22:44), and Luke Nelson (16th, 23:11).
Pre-race favorite Angela Shartel delivered in the women's race, finishing first among females and ninth overall in 22:34. It was Shartel's fourth-straight 100-mile win, going back to 2013. She was tailed by 21-year-old Cat Bradley in 23:04. Bradley made a huge upgrade from her debut 100 milers, last year's Pine to Palm 100, when she finished in 31:27. Jenn Shelton was third in 24:27.
Ultra-Trail Mount Fuji – Yamanashi Prefecture, Japan
Dropping at last month's Ultra-Trail du Mont-Blanc proved to be a great recipe for success here. Three of the top-four men avenged a UTMB drop with a successful finish. Lithuania's Gediminas Grinius found his stride and looped more than 105 miles around Mount Fuji in 20:40.
Early leader Arnaud Lejeune of France was second in 21:54, holding off a fast-closing Jeff Browning of the U.S. Browning made a late move to overtake fourth-place Sondre Amdahl of Norway, and gain a ton of ground on Lejeune. Browning would reach the finish in 22:00 and Amdahl 22:51.
UTMB runner-up Uxue Fraile was unmatched at the front of the women's race. As with men's winner Grinius, Fraile was over an hour better than second place. Fraile closed the loop in 25:34, followed by Fernanda Maciel and Aliza Lapierre. The pair finished together in 26:44, a tie for second place.
iRunFar covered the race in greater depth separately.
Ultra Race of Champions – Auburn, California
For the first time in California, the UROC 100k awarded a $5,000 first-place prize to each of its men's and women's winners. Justin Houck bested the men's field in 8:53, and Magdalena Boulet was victorious in 10:03.
Second and third in the men's race, Mario Mendoza and Ford Smith ran 9:12 and 9:47. Joining Boulet on the women's podium were Larisa Dannis and Kaci Lickteig with 10:25 and 10:56 finish times, respectively.
Other Races and Runs
Although registered for The Bear 100 Mile, Lars Kjerentroen appeared further south and won The North Face Endurance Challenge 50 Mile in Park City, Utah. He finished in 7:33, just three minutes ahead of second-place Andrew Knapik. Katie Steinberg won the women's race in 8:45, an hour ahead of second. Full results.
Chris Sigel won the third-year Kodiak 100 Mile in Big Bear Lake, California. Sigel finished in 21:30, a new course record and good for a $1,000 first-place prize. Guillaume Calmettes and Jorge Pacheco were second and third in 22:5730 and 23:57. Rachel Ragona won the women's race in 25:21, also a new course record. Full results.
Just 11 seconds separated the top-three men at the first-year Bobcat Trail Race 25k in Colorado Springs, Colorado. Scott Spillman kicked past Tommy Manning and Toby Lefere, winning in 1:57:19. Manning trailed by eight seconds, and Lefere was another three seconds back. Tracy Thelen led the women's field in 2:21, finishing fifth overall. Full results.
Lorraine Young was first overall in the Table Rock Ultras 50k in North Carolina. Full results (when available).
For the sixth time, Stevie Kremer won the Golden Leaf Half Marathon in Aspen, Colorado. Kremer was eighth overall in 1:37. Casey Weaver won the men's race in 1:29, just 45 seconds up on runner-up Michael Barlow. Full results.
Rob Russell ran 16:15 at Oregon's Mountain Lakes 100 Mile, cutting a minute from Rod Bien's former course best and earning a $1,000 cash prize. David Mitchell was second in 16:29 and–blast from the past–Zach Gingerich was third in 16:59. Riva Johnson dipped under 20 hours with a 19:59 first-place finish in the women's race. Full results.
For the third time in the last four years, Zach Miller won Pennsylvania's Conestoga Trail Run, a race that's called the toughest 10 miler on the East Coast. Miller bettered his own course record from a year ago. Full results (when available).
Just 10 weeks after setting the Colorado 14er FKT, Andrew Hamilton hit the record books again. The 40-year-old former adventure racer completed the increasingly popular Nolan's 14 line self-supported in 53 hours, 39 minutes. It was over an hour better than John Robinson's previous supported FKT, which had stood since 2002.
Joe Gray broke a Matt Carpenter FKT up the Manitou Incline, just outside of Colorado Springs, Colorado. Gray raced up the ridiculously steep railroad ties, gaining 2,000 feet in a mile, in 17:45. The time bettered Carpenter's former 18:31 from 1998.
Traveling southbound, Heather 'Anish' Anderson finished the Appalachian Trail in 54 days, 7 hours, and 48 minutes. She cut over four days from Matt Kirk's previous self-supported FKT. Anderson also holds the Pacific Crest Trail self-supported FKT.
Krissy Moehl gets underway with a Tahoe Rim Trail FKT attempt on September 28. The current women's supported FKT for the 165-mile loop is 49 hours, 17 minutes. Moehl's progress can be followed online.
Next Weekend – Flagstaff Sky Race 55k – Flagstaff, Arizona
Ultra, Sky, and Vertical K divisions of the second-year U.S. Skyrunner Series all come to a close next weekend at the Flagstaff Sky Race. The race has a $4,500 prize purse weighted most toward the 55k ultra, while the U.S. Skyrunner Series will kick in more bonuses for the series winners.
Josh Arthur, Cody Lind, and Michael Owen, each of the top-three men in the Ultra class, are expected to race in Flagstaff. The three have already raced head to head earlier this year at North Carolina's Quest for the Crest 50k with Lind finishing second, Arthur third, and Owen ninth. Arthur, though, beat Lind at Colorado's Power of 4 50k.
Others expected to challenge for the win include 2014 winner Daniel Kraft and 2014 third-place finisher Catlow Shipek.
Women's series leader Sarah Woerner has already exhausted her three scoring opportunities and is not listed among the race entrants. Kristina Pattison, second in the series, is entered and while she too has already scored three places, she can improve her point total by bettering her eighth-place finish from the Power of 4 50k. Pattison was second at this race last year.
Currently third in the series, Hillary Allen won Flagstaff last year and with just two scoring races so far in 2015, looks primed to repeat as not only Flagstaff Sky Race 55k winner, but also as the U.S. Skyrunner Series Ultra champion.
Allen's biggest threats will be Ashley Erba and Alicia Shay.
The accompanying 39k Sky race includes Joe Gray, Timmy Parr, Andrew Benford, and Megan Kimmel.
Current U.S. Skyrunner Series standings.
Call for Comments
We left a lot out! Readers, can you help with any significant results from Arizona's Mogollon Monster 100 Mile or Flagstaff to Grand Canyon Stagecoach Line 100 Mile, or the Red Bull 400 in Utah, New Mexico's Taylor 50k, or the Vermont 50 Mile?
Which of this weekend's new FKTs are likely to stand the longest?