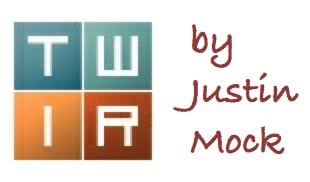 The World Mountain Running Championships, Run Rabbit Run 100 Mile, and North Coast 24 Hour were all this weekend. Highlights from that trio of races, and several others, are included below alongside Sparthalon and The Bear 100 Mile previews.
World Mountain Running Championships – Betws-y-Coed, Wales
Fred Musobo and Stella Chesang earned senior men's and women's individual titles for Uganda. Musobo covered the 13k course and its 750 meters of gain in 49:00, and Chesang raced over 8.9k and 500 meters of gain in 37:52.
Senior Men
Musobo's win marked the third-straight individual men's gold for Uganda. Musubo, who looks to be just 19 years old, was ninth at the junior race of this year's World Cross Country Championships and appears to hold a 13:43 5000m best.
Fourth a year ago, Italy's Bernard Dematteis chased to a second-place 49:44, and Great Britain's Robbie Simpson moved up late to grab third in 50:31.
Joe Gray was the top American in fifth, and defending champion Isaac Kiprop of Uganda was 20th.
With Bernard Dematteis' twin brother Martin Dematteis fourth, the Italians won team gold. Uganda, who had won the previous two team crowns, was dropped to silver, and Great Britain was third.
Adding to Gray's fifth-place finish, the remaining Americans were Andy Wacker (13th), Ryan Bak (22nd), JP Donovan (37th), Josh Eberly (45th), and Andrew Benford (50th). The team finished just outside the medals in fourth.
Senior Women
Senior women's winner Chesang was equally uncontested, winning by 31 seconds as she added to the individual junior crown she won a year ago. For perspective on her fitness, Chesang clocked a 15:25 5000m earlier this year.
The British trio of Emmie Collinge, Emma Clayton, and Sarah Tunstall finished in succession, second, third, and fourth, equating to just nine team points and locking in a decisive team gold.
Kimber Mattox was the top American in sixth overall, and with Kasie Enman 10th, Morgan Arritola 11th, and Allison Grace Morgan 18th, the balanced American squad won team silver.
"I really had no idea what to expect going into my first World Mountain Running Championships," Mattox said afterwards.
Just third at the U.S. championships, she explained how her training advanced since that time. "In any race, particularly in trail and mountain races, there's a lot that can change from one race to another. We had such a strong group of ladies competing for team USA this year that anyone could have been the top American on any given day, and depending on the course. In terms of training, for the U.S. championships I was just coming off track season, so I hadn't run a lot of hills yet. It helped to have time before worlds to get in more hilly running, but I think the course was also better suited to me."
Reflecting on the experience, Mattox pointed to the upward trend in women's running. "Just like we've seen in the steeplechase in the past couple of years, women's distance running is becoming stronger and more competitive. It was fun to see the talent and depth of mountain runners from so many countries and how passionate all the athletes, coaches, and team support are about mountain running."
Junior Boys
Bronze medalist a year ago, Turkey's Ferhat Bozkurt was the day's biggest winner. He finished the 8.9k course in 33:56, nearly two minutes ahead of second place.
Levi Thomet of the U.S. chased the eventual race winner for one lap, and then held on to win individual silver by three seconds. Thomet finished in 35:50, with Turkey's Mustafa Goskel immediately behind.
Turkey won team gold, the Americans silver, and host Great Britain bronze.
Junior Girls
Pre-race favorite American Allie Ostrander delivered. Already a high school national cross country champion, and a Mount Marathon Race runner-up, she is now a world champion. The current Boise State University freshman ran 19:44 on the 4.7k course to outpace the Czech Republic's Michaela Stranska and France's Elsa Racasan. The silver and bronze medalists finished in 20:23 and 20:31, respectively.
The Czech Republic won team gold, Great Britain silver, and Turkey bronze.
Full results (when available).
Run Rabbit Run 100 Mile – Steamboat Springs, Colorado
For the second time in three years, Jason Schlarb is the Run Rabbit Run 100 Mile champion. Although his 18:05 finish was well off his own 17:15 course standard, Schlarb was over an hour better than everyone else. He earned a $12,000 first-place prize.
Expertly moving up throughout the race, Bob Shebest was second in 19:13, and long-distance adventurer Andrew Skurka was third in 20:12.
Prize money stretched seven deep and included Mark Austin (fourth, 20:55), Marco Sturm (fifth, 21:12), Dustin Simoens (sixth, 21:27), and Ryan Burch (seventh, 21:51).
Although it's not pleasant to point out DNFs, they too are a part of the story of the competitive race and the combination of a noon time start that ensured a full night of running, cold temperatures, and a challenging high-altitude course made for a lot of drops. Notable DNFs included Dave James, Jared Hazen, Nick Clark, Brian Condon, Josh Arthur, Jacob Puzey, and Timothy Olson.
In the women's race, Emily Richards carried a lead late into the series of loops around Steamboat before being overhauled by Emma Roca. Roca, last year's Leadville 100 champion, ran to a 21:42 winning time that placed her seventh overall. Richards was a close second in 22:00, and Kerrie Bruxvoort was third in 22:54.
Also earning prize money were Karen Holland (fourth, 24:45), Becky Kirschenmann (fifth, 26:09), Katrin Silva (sixth, 26:29), and Alyson Kirk (seventh, 27:00).
As with the men's race, the course and conditions dramatically thinned the field. Michele Yates, Nikki Kimball, Cassie Scallon, and Amanda Bashem did not finish.
Run Rabbit Run 50 Mile – Steamboat Springs, Colorado
It seems that Timmy Parr has earned a permanent place in this column. He's racing as well as he has since 2009, when he won races as diverse as the Leadville 100 and the U.S. Mountain Running Championships in a memorable summer.
A week after winning the Imogene Pass Run, Parr tripled the distance and ran 7:43 for first over 50 miles. Gabriel Small was second in 7:53 and Paul Landry third in 8:16.
Mary Mahoney, Amanda Morgenstern, and Lindsay Swan podiumed in the women's race with 9:05, 9:18, and 9:59 marks.
North Coast 24 Hour – Cleveland, Ohio
The race again was the USATF 24-Hour National Championships. Although the race will likely be a key qualifier for the 2016 IAU 24-Hour World Championships, that event doesn't yet appear to have been scheduled. Readers, let me know I'm amiss on that 2016 event.
World-championships qualifier or not, Harvey Lewis completed 175 laps of the .90075 mile loop, totaling 157.5 miles. Lewis now owns the course record, breaking a mark previously held by Serge Arbona. Lewis made a late move to overtake second-place Olivier Leblond, who finished with 153 miles. Olaf Wasternack was third with 140.4 miles.
For the second year in a row, Jenny Hoffman was the women's winner. She totaled 137.7 miles, just ahead of Laurie Dymond's 135 miles.
Ultra Pirineu – Baga, Spain
Kilian Jornet and Emelie Forsberg again proved unbeatable. Jornet outclassed a strong men's field over the 110k course with a 12:03 winning time. Forsberg did just enough to win the women's race in 13:39.
Following the men's winner, Spaniards Zaid Ait Malkek and Miguel Heras ran 12:12 and 12:20. Forsberg was pursued by Nepal's Mira Rai and Spain's Nuria Picas in 13:43 and 14:13.
The race also served as the finale of the Skyrunning World Series ultra division, which Forsberg also won. Working short term following the Ultra-Trail du Mont Blanc, Luis Alberto Hernando finished eighth, but was the overall series winner.
iRunFar covered the race live and summarized how the race played out in our results article.
Other Races and Runs
France's Patrick Bohard won the 330k Tor des Geants in 80 hours, 20 minutes. On the event's fifth day, and with only six finishers, the race was cancelled due to weather. Switzerland's Denise Zimmermann was declared the women's winner as she was leading when the race was cut short.
Underway at the time of last week's writing, the second-year Tahoe 200 Mile concluded with 53 finishers. Jim Trout and Suzanna Bon were race winners in 60:57 and 67:56. Full results.
Uniquely in Mount Revelstoke National Park, Adam Campbell and Ellie Greenwood won the first-year Glacier Grind Ultra. The 44k race gained 8,800 feet of elevation. Full results (when available).
Gary Twoey and Laura Perry won the Virgil Crest 100 Mile in upstate New York, running 23:46 and 24:52. Full results.
Next Weekend – Spartathlon – Athens, Greece
246 kilometers between Athens and Sparta! Defending champions Ivan Cudin of Italy and Szilvia Lubics of Hungary are both among the entrants. Both have actually won multiple times with Cudin also on top in 2011 and 2010, and Lubics a winner in 2013 and 2011.
Chad Ricklefs is the best hope for a top American finish, but it's more likely that Cudin will be challenged by Florian Reus. Germany's Reus was second here the last two years, and was this year's 24-hour world champion.
With all due respect to the defending women's champion, it's hard to bet against Katalin Nagy. The Hungarian-born American won this year's 24-hour world championship with nearly 152 miles. She also won the Burning River 100 Mile in July.
Several of Nagy's teammates on that gold medal-winning 24-hour team will also compete in Greece. Traci Falbo, Alyson Venti, and Connie Gardner are each among the best in the world super-long races.
Next Weekend – The Bear 100 Mile – Logan, Utah
Second a year ago, this year's race is Luke Nelson's to lose. Nelson was also fourth here way back in 2009.
Apart from Nelson, a large group of similarly-skilled runners will be chasing a podium position, or potential win should Nelson falter.
This group includes:
Mick Jurynec, third at the 2013 Bear 100
Tristan Williams, fourth at this year's Cayuga Trail 50 Mile
Jesse Haynes, 10th at the 2014 Western States 100
Jesse Rickert, fifth at the 2015 San Juan Solstice 50 Mile
Zac Marion, third at the 2015 Bryce 100 Mile
The women's field is similarly tiered with Angela Shartel a heavy favorite. Shartel hasn't missed this year, winning the Cruel Jewel 100 Mile and taking second at the Black Canyon 100k.
Jenn Shelton is also among the female field. Although no longer racing frequently, she of course has the talent to challenge for the win.
Call for Comments
What weekend races did we overlook, or not praise as much as we should have? Share some results in the comments!
Will an American woman win next weekend's Spartathlon?
How do you see The Bear 100 Mile playing out this year?