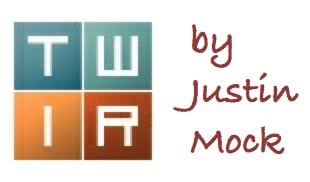 Happy Monday, and may this week's column make for an enjoyable start to the week ahead! We've got recaps of all of the Skyrunner World Series races in the United Kingdom, the long-haul Tor des Géants in Italy, and a look ahead to Spain's Ultra Pirineu. And with that, let's get at this news!
Glen Coe Skyline – Kinlochleven, United Kingdom
Just one of four races on the weekend at this locale, the Glen Coe Skyline was the marquee event, and, like two other races here, part of the Skyrunner World Series. This one went 55k on a lollipop-style course, and with 4,750 meters of elevation gain thanks to three big climbs. Class 3 scrambling also made for some exposed sections.
Men
Kilian Jornet (Spain), wow. *Shaking my head*
He was beaten two weeks ago at UTMB, but that was, well, two weeks ago. Over a much shorter distance and on much more technical terrain, Jornet was again the master. Jornet's winning 6:25 was a new course record by some eight minutes.
Second-place and defending-champion Jon Albon (U.K.) closely followed in 6:31. Alexis Sévennec (France), who was third in the Mamores VK race earlier in the weekend, was third in 6:40.
Albon's chief rival for the Skyrunner World Series Sky Extreme title, Bhim Gurung (Nepal), was fourth in 6:56, and Max King (USA) was fifth in 7:00.
Now that the series results are posted, Albon has once again win the Sky Extreme series. His second here and win at the Tromsø Skyrace (with it's 20% points bonus) just outmatched Gurung's win at the Royal Ultramarathon Skymarathon Gran Paradiso plus a second at Tromsø.
Women
It took a new course record to win here, too.
Race-winner Emelie Forsberg (Sweden) went for 7:53, bettering Jasmin Paris's one-year-old record by 22 minutes. Forsberg also won the 2015 race, in 7:44, although that's thought to have been run on a different course. Her weekend started with a third-place finish in the sky-high VK race.
Megan Kimmel (USA) was second in 8:14, and Ragna Debats (Netherlands) was third in 8:22. Despite the points gained, Debats finished second in the Sky Extreme series to Maite Maiora, who instead raced a shorter distance here.
Malene Haukøy (Norway) and Beth Pascall (U.K.) were fourth and fifth in 8:26 and 8:34.
Full results (when available).
Ring of Steall Skyrace – Kinlochleven, United Kingdom
The Ring of Steall Skyrace traverses a number of ridges on a 29k path that gains 2,500 meters of elevation. It too was part of the Skyrunner World Series, specifically the Sky Classic set of races.
Men
Stian Angermund (Norway), already this year's Zegama Marathon winner, is fast becoming one of the world's best in this category of running. He beat the all-star field here in 3:24. New course records were frequent in Scotland this weekend, and this one, of course, was too. His victory followed a day-earlier win in the accompanying VK.
Second-place Pascal Egli (Switzerland) finished in 3:26 and gained key Skyrunner points to jump from eighth to third in the Sky Classic series. The series totals 11 races with five scoring, and Egli now has five to his credit. He could, however, attempt to improve his rank by bettering his Zegama Marathon finish at the Limone Extreme series finale on October 14.
Kris Jones (U.K.) was third and just 29 seconds behind second place.
Other notable finishers include:
Jan Margarit (Spain) — 4th, 3:29
Kiril Nikolov (Bulgaria) — 5th, 3:29
Oscar Casal Mir (Andorra) — 7th, 3:41
Marc Casal Mir (Andorra) — 8th, 3:41
Andy Wacker (USA) — 13th, 3:54
Women
Much like men's winner Angermund, women's best Laura Orgué (Spain) won both the VK and the 28k Skyrace, and set new course records in both. Her 28k win came in 4:05, a scant 44 seconds better than second-place Sheila Avilés (Spain).
Oihana Azkorbebeitia ensured an all-Spain podium with a third-place 4:15 finish. Hillary Gerardi and Maite Mairora (Spain) were fourth and fifth in 4:20 and 4:22, respectively.
Orgué vaulted from third to first in the Sky Classic rankings. Gerardi is second, and Avilés is now third.
Ben Nevis Ultra – Kinlochleven, United Kingdom
With 120k and 4,000 meters of elevation gain, the Ben Nevis Ultra was the longest of the weekend's races in the Scottish Highlands. It, too, was part of the Skyrunner World Series, specifically the Sky Ultra division. None of the top series competitors to date took part, however.
Men
While the other races had a large international presence, the men's podium here was all U.K. Donald Campbell led Casper Kaars Sijpesteijn and Michael Jones. The trio finished in 12:20, 12:39, and 13:03, respectively.
Women
Mira Rai (Nepal) is back after a long racing layoff due to injury. She got out front of Andrea Huser (Switzerland) and ran 14:24, finishing fifth overall. Huser was second, seventh overall, in 14:49.
Eva Moreda (Spain) finished third in 15:12.
Tor des Géants – Aosta Valley, Italy
Whew, 330k (205 miles) and 24,000 meters (78,000 feet) of elevation gain! The Tor des Géants epic takes place over 150 hours, starting and finishing in Courmayeur, Italy, and touring the high terrain above Aosta Valley along the way.
Men
It was the race's eighth running and prior to this year's event, no man had gone under 70 hours. Iker Karrera's 2013 record stood at 70:04.
Both Javi Dominguez (Spain) and Oliviero Bosatelli (Italy) bettered that mark this year. Dominguez went way under, running an improbable 67:52.
Previous years' performances from Dominguez include third- and fifth-place finishes at UTMB, and a third at last year's Diagonale des Fous.
Bosatelli, last year's Tor des Géants winner, finished in 69:16. Andrea Macchi (Italy) was a distant third in 74:51.
Women
There was no record here, and actually it was the slowest winning time since 2011.
Lisa Borzani (Italy), who won this year's similarly adventurous but shorter Ronda dels Cims race in Andorra, captured the women's crown in 89:40. She was second here before, back in 2014.
Second- and third-place Silvia Trigueros (Spain) and Marina Plavan (Italy) ran 97:43 and 106:29.
French Trail Championships – Gerardmer, France
The French Trail Championships took place on 30k short and 62k long courses. The latter is believed to have been a qualifier for the 2018 Trail World Championships.
Men
In the long race, Nico Martin won a close race in 5:34, four minutes better than runner-up Sebastien Spehler. Third-place Adrien Michaud finished in 5:44.
The deep race included several other notable finishers:
Fabien Antolinos — 8th, 6:10
Sylvain Court –– 15th, 6:18
Emmanuel Gault –– 22nd, 6:35
Manu Meyssat won the 30k short-course championships race in 2:30.
Women
Sarah Vieuille and Lucie Jamsin dueled at the front of the women's long-course race, and Vieuille prevailed with a 6:46 winning time and a seven-minute lead. Claire Mougel was third in 7:18.
Sandra Martin, the race's defending champion, was fourth in 7:25.
In the day following's short-course championships, Adeline Roche was victorious in 2:50.
NorthCoast 24 Hour – Cleveland, Ohio
The NorthCoast 24 Hour race and its just-shy-of-a-mile-loops was again the USATF 24-Hour National Championships.
Men
Harvey Lewis went to work overnight and jumped ahead of longtime-leader Steve Speirs. Lewis, who in July completed a big Badwater 135 Mile and IAU 24-Hour World Championships double, totaled some 142 miles.
Adrian Stanciu finished third with 125 miles.
Women
Tara Langdon won the women's race with just over 131 miles, and was third overall. Jasmine Chiaramonte went from fifth to second in the dark hours of the night with 119 total miles, and former American-record-holder Connie Gardner was third with 110 miles.
The North Face Endurance Challenge – Dousman, Wisconsin
Inside Kettle Moraine State Park 60 miles southeast of Madison, The North Face Endurance Challenge – Wisconsin hosted its usual assortment of races–a 5k, 10k, half marathon, marathon, 50k, and 50-mile race–all over the course of a weekend.
Men
Drew Miller won the 50-mile race in 6:48, the day's lone sub-7-hour finisher. Dirk Marple and Connor Matheson were second and third in 7:07 and 7:49, respectively.
Longtime 50-mile winner Tyler Sigl stepped down to the 50k distance, and was victorious in 3:24. 2017 U.S. 100k road national champion Jessie Davis was second in 3:40.
Women
In the 50-mile race, three women finished inside the top-eight positions overall. Michelle Magagna gained the win in 7:43, followed by Jonnah Perkins and Meghan Kennihan in 7:57 and 8:12.
Jessa Hackman led the 50k field in 4:36.
Other Races and Runs
Michael Wardian
This isn't baseball and despite heavy rains, there would be no rain delay at the inaugural Fenway Park Marathon. Race-everything Michael Wardian reached home plate in 2:53, finishing a full marathon inside the home of the Boston Red Sox. He was first, and this was his 40th race of the year.
Flagstaff Marathon
Ian and Emily Torrence (née Harrison in Emily's case) won the Flagstaff Marathon, and Emily was the overall winner. The married couple finished in 3:28 and 3:16, respectively. Full results.
Plain 100 Mile
With no aid stations, no course markings, and no pacers, the Plain 100 Mile is named for both its bare-bones style of racing, and a town in eastern Washington state. Piotr Chadovich ran 24:47 to finish first, and women's winner Gina Slaby set a new course record in 26:32. Full results.
Sky Island 50k 
In Texas at Davis Mountains State Park, Brandon Ostrander edged Steven Moore by 58 seconds to win the Sky Island 50k. The two officially finished in 4:50 and 4:51. Women's winner Chris Kimbrough was fourth overall in 5:51. Full results.
Mogollon Monster 100 Mile 
In Arizona, earlier wildfires and monsoonal rains forced a Mogollon Monster 100 Mile course reroute of some 13 miles. Each of the first-four men ran under 24 hours. Michael Versteeg was the men's winner in 20:13, and Adela Salt led the women in 27:45. Full results.
Mark Twain 100 Mile 
Shane Nelson went for 21:28 at Missouri's Mark Twain 100 Mile race. Heather Lang was the lone female finisher and winner in 31:24. In the accompanying 50 miler, Chris Boyle won for the men in 9:11 and Denise Bourassa won for the women just a couple minutes back in 9:19.  Full results (when available).
Equinox Marathon
The 55-year-old Equinox Marathon gains 3,000 feet of elevation on the outskirts of Fairbanks, Alaska. Men's winner Allan Spangler ran 2:52, and Christy Marvin won the women's race, for the fourth time, in 3:21. Full results.
IMTUF 100 Mile
The IMTUF 100 Mile in Idaho was the first-ever U.S. Skyrunner Series 100-mile race. Erik Schulte topped the men's race in 21:25, while Helen Pelster took the women's win in 27:59. Full results (when available).
John Muir Trail FKT 
Three days and eight hours, Darcy Piceu went 223 miles through California to set a new women's  John Muir Trail FKT. She was some 12 hours better than the previous best set by Sue Johnston in 2007, and less than an hour off Leor Pantilat's men's best.
Next Weekend – Ultra Pirineu – Bagà, Spain
Four race distances make up the weekend-long Ultra Pirineu. Though the 110k race is generally the main event, it's the marathon that's most competitive this year. That race will be held on a 45k loop course through Cadí Moixeró Natural Park with 2,400 meters of elevation gain.
Top marathon entrants include:
Men
Rémi Bonnet (Switzerland) — 1st at 2017 Pikes Peak Marathon
Tòfol Castanyer (Spain) — 11th at 2017 Western States 100
Bhim Gurung (Nepal) — 4th at 2017 Glen Coe Skyline
Kilian Jornet (Spain) — 1st at 2017 Glen Coe Skyline
Nicolas Martin (France) — 6th at 2017 High Trail Vanoise
Marc Lauenstein (Switzerland) — 1st at 2017 OCC
Tom Owens (U.K.) — 5th at 2017 CCC
Patrick Smyth (USA) –– 8th at 2017 World Mountain Running Championships
Andy Wacker (USA) –– 30th at 2017 World Mountain Running Championships
Women
Caroline Chaverot (France) — 1st at 2017 Hardrock 100
Ruth Croft (New Zealand) — 2nd at 2017 Lavaredo Ultra Trail
Emelie Forsberg (Sweden) — 1st at 2017 Glen Coe Skyline
Anna Frost (New Zealand) — 1st at 2017 The Coastal Challenge
Landie Greyling (South Africa) — 4th at 2016 Les Templiers
Andrea Huser (Switzerland) — 2nd at 2017 Ben Nevis Ultra
Stevie Kremer (USA) –– 2nd at 2017 Broken Arrow Skyrace 54k
Michelle Maier (Germany) — 2nd at 2017 Sierre-Zinal
Mira Rai (Nepal) — 1st at 2017 Ben Nevis Ultra
Alissa St Laurent (Canada) — 6th at 2017 UTMB
Are you kidding me? Caroline Chaverot and Andrea Huser racing again! Caroline DNFed UTMB with health problems a few weeks ago, though. Does anyone know if she's racing?
We looked at all 28 pages of the entrant list, but are sure we've overlooked some top runners. Let us know in the comments field below!
Ultra News
The Run Rabbit Run 100 is trying to add to its $65,000 in individual prize money with a 10-team Rabbit Cup. The Rabbit Cup will have a $10,000 per team buy-in with all the entry money (plus a bit) being paid back out to the top-six teams, which will consist of three people with at least one woman and one man per team. The trio of big bunnies will walk away with a  team prize of $50,000. Here are all the details.
Call for Comments
It was another big weekend, big column. What happened at races like the Barkley Fall Classic, and others that escaped either our results-locating ability or time constraints?
Whether UTMB or one of its sister races, the Europeans are getting back to racing quickly! What American who took part in those races will be back on a start line first?
[Editor's Note: Columnist Justin Mock and editor Meghan Hicks spend many hours per week compiling this article, and often doing so well ahead of races posting their results online–that is, by combing social media. We simply cannot cover all the trail and ultra races that take place each week, so we do our best to provide results of the most competitive races as well as a spectrum of additional events from around the world. Please feel absolutely welcome to leave comments with the results of races not covered in this article, and to leave additional information about the races from which we have shared results. Thank you for your understanding.]