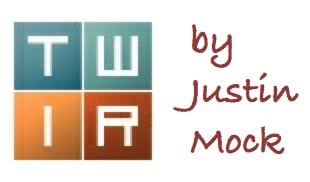 If last weekend was lacking in race volume, this weekend more than compensated. Highlights from mountain running races around the world, close finishes at the Wasatch Front 100 Mile, and a preview of next weekend's Run Rabbit Run 100 Mile are all included below.
IAU 100k World Championships – Winschoten, The Netherlands
Camille Herron is a world champion! The U.S. champion had talked of an American record beforehand, and nearly pulled it off.
After cruising through the Mad City 100k course earlier this year in 7:26, Herron, from Oklahoma, unleashed a tornado on the global stage and ran 7:08 for a convincing win. She was just eight minutes off Ann Trason's American best.
For perspective, the 100k championships were last held in Winschoten in 2011. That race was won by Russia's Marina Bychkova (now Zhalybina) in 7:27.
Herron was well clear of second- and third-place Kasja Berg and Marija Vrajic. Berg, of Sweden, and Vrajic, of Croatia, ran 7:20 and 7:27, respectively.
With Sarah Bard taking fourth in 7:29 and Meghan Arbogast 17th in 8:02, the U.S. women earned team gold ahead of Sweden and Russia. Justine Morrison was the fourth U.S. finisher in 29th at 8:29.
Frequent second placer Jonas Buud, of Sweden, was the men's race winner in 6:22. Spain's Asier Cuevas was a distant second in 6:35, and Italy's Giorgio Calcaterra was third in 6:36.
Although the top American men ran closely together, it wasn't enough for Joe Binder, Matt Flaherty, and Chikara Omine to earn a team medal. Binder was 21st in 6:58, Flaherty 24th in 7:01, and Omine 26th in 7:02. Early leader Jim Walmsley held on for a 28th-place 7:05 finish, and Nick Accardo ran 7:13 for 34th. Zach Bitter did not finish.
iRunFar covered the race in greater detail separately.
Jungfrau Marathon – Interlaken, Switzerland
Shaban Mustafa, a 2:25 marathoner from Bulgaria, raced uphill from Interlaken to win in 3:02. Ethiopia's Birhanu Mekonnen was just over a minute back in second at 3:03, and Italy's Tommaso Vaccina, who won the World Mountain Running Association's Long Distance Championships earlier this year at the Zermatt Marathon, was third in 3:04. Andy Wacker of the U.S. was 14th in 3:23. He's set to contest the World Mountain Running Championships in Wales next weekend.
Aline Camboulives of France ruled the women's race in 3:28, over three minutes ahead of second-place Meseret Eshetu Deme of Ethiopia. For perspective on the course's difficulty, the pair looks to hold 2:36 and 2:35 marathon bests, respectively. Switzerland's Conny Bertchtold was third in 3:33, just ahead of Lucy Wambui Murigi, this year's Sierre-Zinal race winner. For the U.S., Megan Kimmel was sixth in 3:36.
Wasatch Front 100 Mile – Kaysville, Utah
After 100 miles, just a minute separated Christopher Schurk and Travis Macy. 18 miles into the race, Schurk was 25 minutes back. By mile 52, he was exiting the Lamb's Canyon aid station with a minute lead. His lead would grow to as much as 27 minutes at mile 75 before Macy began clawing nearly the entire gap back. Schurk would finish in 20:41 and Macy in 20:42. Mark Hammond was third in 21:25.
The women's race was nearly as close with 100-mile debutante Heather Cullig edging Leslie Howlett, 25:38 to 25:49. Howlett looks to have been in front for 75 miles before running into trouble. Between miles 74 and 79, Cullig turned a four-minute deficit into a 22-minute lead. Howlett would come within five minutes of Cullig at mile 94, but didn't regain the lead. Helen Pelster was third in 26:26.
The race also marked the end of the 2015 Grand Slam of Ultrarunning. This year's four-race series had 13 finishers. Included in that group was 52-year-old Junko Kazukawa, believed to be the first to complete the Lead(wo)man series of events and the Grand Slam in a single summer.
Superior 100 Mile – Lutsen, Minnesota
After going back and forth with training partner Michael Borst through the first 50 miles, Jake Hegge outdistanced his friend over the second half on the point-to-point route through the Sawtooth Mountain Range in northern Minnesota. Hegge finished in 19:31 and while Borst improved on his 2014 time by nearly two hours, he was runner-up for the second-straight year. This appears to have been Hegge's 100-mile debut was Hegge's second 100-miler, following a second-place finish at last year's Zumbro 100 Mile, and is a new record for the current Superior course, but the two former University of Wisconsin–La Crosse runners have been finishing atop Minnesota ultras for years. Brian Klug was third in 23:09, the last of the race's sub-24 hour finishers.
With a time that ranks fifth on the race's all-time charts, Mallory Richard ruled the women's race in 25:36. Richard also won the Black Hills 100 Mile this June, finishing first overall. Tina Johnson and Gretchen Brugman ran 27:09 and 27:45 for second and third, respectively.
Imogene Pass Run – Ouray, Colorado
Timmy Parr races a lot! He climbed out of Ouray and up 13,114-foot Imogene Pass almost four minutes ahead of Andrew Benford, and then added another two minutes to his lead on the downhill descent into Telluride. Parr finished the 17.1-mile run with the win in 2:16.
Benford, who is set to compete in next week's World Mountain Running Championships, was second in 2:21. Scott Spillman, despite summiting over four minutes behind former professional triathlete Jordan Jones, made a late pass to finish five seconds up and in third at 2:24.
Nora Coenen, who ran collegiately at Tennessee's Lipscomb University, dominated the women's race with a 2:43 finish. Tammy Jacques and Kathryn Ross ran 2:53 and 2:58 for second and third, respectively.
Other Races
Zac Freudenberg, an American living in The Netherlands, won the World Mountain Running Association's Masters Championships, for athletes over age 35. Freudenberg finished the circuit in Wales in 42:03. Other Americans contesting the championships included Peter Maksimow in fifth, and in a separate 40-plus race, Chris Grauch was fourth. In the women's event, Sara Wagner was sixth. Full results.
The seventh annual Asitzgipfel-Mountain Run in Austria was said to have been a tune-up for many ahead of next weekend's World Mountain Running Championships. On an uphill course that gained 1,126 meters of just 8k, and reaches as high as 32% grade, the African men raced to the front with Eritrea's Abraham Kidane on top in 38:39, a mere second ahead of his countryman Petro Mamo. Italy's Antonella Confortola won the women's race in 47:46. Full results.
The first-year Discrete Peak Series left Utah for Colorado on a 16k-long course that gained 2,920 feet in Crested Butte. As with so many others in this week's column, Joe Gray got one last training race before next weekend's World Mountain Running Championships, finishing first and pocketing $500 in prize money. (The women's winner was not available at time of publication.) Full results (to come).
After 31 miles along one river, Tyler Green and Callie Cooper won Oregon's McKenzie River Trail Run 50k in 3:44 and 4:19, respectively. Full results.
Elsewhere in Oregon, Nate Jaqua and Cate Airoldi raced 100 miles from Pine to Palm in 18:12 and 22:54. Full results.
Believe it or not, Boulder, Colorado doesn't have many trail races. Eldorado Canyon State Park lies just south of Boulder, and attracted a strong field for the 4.25-mile Rattlesnake Ramble. On a course that gains 850 feet of elevation, David Glennon, 11th at the recent The Rut 50k, ran down Carlos Pinilla to win in 28:42. Pinilla, of Colombia, was second in 28:50 and, reportedly healthy and happy, Anton Krupicka in 29:03. Bret Scofield gained the women's win in 33:08, a new course record in the race's 11th year. Full results.
As of publication, the first two runners at the Tahoe 200 Mile are in. Jim Trout bested Paul Romero by three and a half hours to win the 205.5-mile event in 60:57. Greg Ottinger has a 38-minute lead on Suzanna Bon for third place 190.6 miles into the race. Live tracking.
Next Weekend – Run Rabbit Run 100 Mile – Steamboat Springs, Colorado
With $12,000 to each of the men's and women's winners, the fourth year 100-mile race again features deep fields.
Potential winners include Jared Hazen, Bob Shebest, Jason Schlarb, and Josh Arthur. Hazen has had a breakout year with a third-place finish at the Western States 100, and Shebest won the San Diego 100 Mile earlier this year, while both Schlarb and Arthur have experience on the high-altitude course.
Schlarb actually pointed out that it will be his fourth-straight year at the race, and this personal history is part of the appeal in returning. "[It] was my first attempt at a 100 miler back in 2012. Around the halfway point, I took a wrong turn for over six miles and eventually dropped. For the entire next year I was focused on a return. [In 2013,] I ended up having the best race of my life to date," Schlarb wrote.
Schlarb also called out the course as one of the one of the best, saying, "The course is diverse, entertaining, and challenging. [It] has 20,000 feet of climbing at altitude, which provides plenty of challenge. The course crosses through town and the ski area twice, showcasing the best trails Steamboat has to offer all at the best of the year to run in the area, just as the plentiful Aspens are changing colors and the temperatures are nice and cool."
Although they haven't been at their best in 2015, both Nick Clark and Timothy Olson could also easily find their way onto the podium, or better.
2014 champion and 2013 runner-up Nikki Kimball headlines the women's card. Her toughest competition will come from Emma Roca. At Western States this year, Kimball was tenth and Roca fifth.
Other top competitors include Kerrie Bruxvoort, Emily Richards, Michele Yates, and Cassie Scallon.
Although not as well-known as the other ladies, Richards holds an impressive resume. In May, she finished ahead of Kaci Lickteig at the Silver State 50 Mile, and in 2014, she was ninth at the Ultra-Trail du Mont-Blanc.
She's going into the race quietly though, explaining, "Honestly, I go into all my races with low expectations, just wanting to enjoy the mountains and the experience while giving my best. No podium expectations for me–those are some fast bunnies and I'll do my best to chase the carrots with them!"
Yates will be on the line despite an up and down last few months. "I'm back on track (I think)–fit and ready to be back on the trails again," she excitedly wrote.
Next Weekend – World Mountain Running Championships – Betws-Y-Coed, Wales
It's easy to get confused by the current number of mountain and trail running world championships, but the original–the 31st World Mountain Mountain Running Championships–will be held on Saturday, September 19 in Wales. Three hundred athletes from 32 countries are expected to take part in the up-and-down races. Senior men will race 13k over two laps, senior women and junior men will race 8.9k, again over two laps, and junior women will complete a single 4.7k interval. Each lap includes 250 meters of elevation gain.
Teams from Eritrea and Uganda have increasingly dominated the men's competitions, and Uganda's defending champion Isaac Kiprop is expected to return. In addition to his individual win, he also led Uganda to a team gold in 2014, on an all-uphill course in Italy when the men individually went 1-2-3.
Italy, third a year ago and second in 2013, always field a strong team. Their top individual finisher in 2014, Bernard Dematteis, was also the first to finish behind the three Ugandans.
For the U.S., national champion Patrick Smyth has declined his position on the team, allowing Ryan Bak to join Andy Wacker, Joe Gray, Andrew Benford, JP Donovan, and Josh Eberly. Each of the men have raced of late with Bak winning a cross country race in Bend, Oregon over the weekend, and Wacker, Gray, and Benford all receiving attention above. While the team could contend for a medal, an individual medal would likely be a strong overachievement.
Andrea Mayr, a legendary mountain runner and the defending champion from Austria, will not compete in the women's race. 2013 champion Alice Gaggi of Italy will however, and it's likely that 2014 runner-up, Lucy Wambui Murigi of Kenya, who also is mentioned above, will also compete.
The U.S. will be led by Morgan Arritola, who won a bronze medal in the 2012 championships. She was second at The Rut's Vertical K earlier this month. Joining her on the U.S. team are Kasie Enman, Kimber Mattox, and Allison Morgan.
Perhaps America's best hope for an individual medal, Allie Ostrander, headlines the junior girl's field. She was second at the Mount Marathon Race this summer and, now competing at Boise State University, finished first in a recent dual meet with San Francisco. Ostrander completed a 6k course at Golden Gate Park in 20:44.
Next Weekend – Ultra Pirineu – Baga, Spain
iRunFar has previewed next weekend's Skyrunning World Series event separately, and will cover it live.