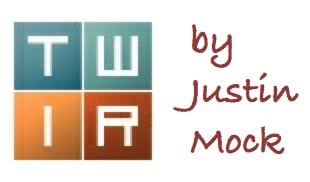 Last week's column was limited to just a few races, and this week it's completely the opposite. We run through the still-in-progress Tahoe 200 Mile, the Jungfrau Marathon, the Imogene Pass Run, and–we promise–a bunch more. It's Monday, so grab your coffee and read on, friends!
IAU 100k World Championships – Sveti Martin na Muri, Croatia
iRunFar was there and told us all about the IAU 100k World Championships. The biennial race is recapped separately, and we're still waiting on full results to see how all of the Americans did.
Men
On paper it was expected to be a race between the Japanese and South African teams, and that's exactly what happened. Hideaki Yamauchi (Japan) and Takehiko Gyoba (Japan) both got past Bongmusa Mthembu (South Africa) on the final laps, and Yamauchi won his second-straight 100k world championships in 6:28. Gyoba followed in 6:32 and Mthembu, a three-time Comrades Marathon winner, was third in 6:33.
Geoff Burns (USA) was the first American and the only one in the top 20, finishing fifth in 6:42 to win a three-way sprint.
Japan won the team gold ahead of South Africa.
Women
Nikolina Šustić (Croatia) scored one for the home team and set a new personal best and won individual gold in 7:20. Šustić was second at this IAU event in 2016. Nele Alder-Baerens (Germany) ran 7:22 for second, and then Mai Fujisawa (Japan) was off the lead pace in 7:39 for third.
The U.S. placed two runners in the top 20, led by Caroline Boller in 11th in 7:57 and Emily Torrence in 16th in 8:03.
Mimicking the men's team results, Japan again won team gold ahead of South Africa.
Jungfrau Marathon – Interlaken, Switzerland
It's nearly all uphill at the Jungfrau Marathon and with big views of the Eiger and Jungfrau mountains, the exact-length marathon is said to be among the world's most beautiful courses.
Men
Robbie Simpson (U.K.), the race's 2016 winner, finished five minutes in front of everyone else. Running 2:56, he was the day's lone sub-3:00 finisher. Andrew Davies (U.K.) an Birhanu Mekonnen (Ethiopia) were second and third in 3:01 and 3:03.
Sage Canaday was the first American finisher, taking fifth in 3:05.
Women
Just like men's winner Simpson, 2016 women's champ Martina Strähl (Switzerland) also came back and won again, and she won big. Strähl's 3:14 finish is the race's second-best ever.
Michelle Maier (Germany) was a distant second in 3:29, and Michela Segalada (Switzerland) was third in 3:33.
Imogene Pass Run – Ouray, Colorado
Men
He's not running ultramarathons right now, but Dakota Jones has had a pretty great summer. He won Colorado's Kendall Mountain Run 12-mile up and down, then New Mexico's La Luz Trail Run 9-mile climb, and then was victorious at the Pikes Peak Marathon too. The Imogene Pass Run is another longstanding mountain race–45 years–and Jones won this one too. Running 10 miles up from Ouray and then seven miles down to Telluride, Jones finished in 2:13. For perspective, it was 12 seconds back of David Sinclair's winning time from last year and Matt Carpenter's 2:05 course record dates to 1993.
Second- and third-place Daniel Nally and Chris Gomez ran 2:22 and 2:25, respectively.
Women
Maggie Yount led three women under the three-hour mark, running 2:53. Ashley Christopher and Corinne Shalvoy were second and third in 2:55 and 2:59.
Other Races and Runs
Wasatch Front 100 Mile
Jesse Rich was over an hour better than everyone else at the Wasatch Front 100 Mile run in Utah. Rich ran 21:07, and this too was over an hour better than his own second-place run here last year. The lead three women finished in quick succession. Rebecca Hall bested Rebecca Rick, 26:46 to 27:00. Jennifer Lambert was a close third in 27:17. Full results.
Ultra-Trail Harricana
The Ultra-Trail Harricana 125k in northeastern Canada was part of the Ultra-Trail World Tour. Jean-Francois Cauchon (Canada) and Sarah Moniz (Canada) won the deep-woods trail contest in 13:47 and 16:14. Full results.
McKenzie River Trail Run 50k
Oregon's McKenzie River Trail Run 50k celebrated a new course record in its 23rd year. Mario Mendoza ran 3:27 and cut six minutes from Todd Braje's decade-old best. Women's winner Sasha Teninty was fifth overall in 4:18. Full results.
Tahoe 200 Mile
Oww, 205 miles! That's the full distance of the Tahoe 200 Mile run around Big Blue, Lake Tahoe, in California and Nevada. Kyle Curtin and Courtney Dauwalter were out front for days, and Curtin finally moved to the lead in the final hours. The two finished in 49:32 and 49:54, both were nearly 10 hours better than the previous course record, though this year's run ran the opposite direction. Tracking.
Kilkenny Ridge Race
The first-year Kilkenny Ridge Race 50-mile in New Hampshire went out and back on remote trails, and runners had to overcome a rogue hiker pulling course markings. Rob Rives and Lisa Rising set the inaugural course records in 12:33 and 14:03. Full results.
Superior 100 Mile
Both Neal Collick and Mallory Richard (Canada) set new course records at Minnesota's Superior 100 Mile. Using near-perfect conditions, Collick ran 18:56, winning by nearly three hours and bettering his own winning time from last year by 35 minutes. It also cut 34 minutes from Jake Hegge's 2015 course best. Richard, also the race's 2016 champion, went for 22:36 to shatter her own course record. She was 75 minutes better than last time, and needed most of it to win this year's race. Second-place Ashley Nordell also went under the previous course record, running 23:46. The two women had been dead even at mile 72. Full results.
Pine to Palm 100 Mile
2013 winner Gerad Dean returned to Oregon's Pine to Palm 100 Mile and won in 19:04. Molly Schmelzle won the women's race in 20:34, the race's second-best time ever. Full results.
Ultra Tour Monte Rosa
The 170k (105-mile) Ultra Tour Monte Rosa goes through Switzerland and Italy on a mountain route that sounds not that unlike UTMB. Race winners were Matthieu Girard (Switzerland) and Nicky Spinks (U.K.) in 32:59 and 37:11. Sébastien Chaigneau (France) and Sarah Stavelely (U.K.) won the accompanying four-day stage race in 21:13 and 29:01, and Shane Johnstone (Australia) and Molly Bazilchuk (USA) won the 100k race in 16:44 and 17:25. Full results.
100 km Bieg 7 Dolin
The website translation is proving a challenge, but an astute reader last week pointed out that Poland's 100 km Bieg 7 Dolin was part of a giant 10,000-person, 20-event race festival and that the prize-money-rich event offered something like $175,000 with money heavily weighted to course records. Bartosz Goryczca (Poland) and Ewa Majer (Poland) won the event's marquee 100k.
Tor des Géants
It's just getting started and it will go for days and days, but the 353k (219-mile) Tor des Géants epic through Italy's Alps is happening. Franco Collé (Italy), the race's 2014 winner, basically shared the lead with Peter Kienzl (Italy) at 81k into the race. Luke Nelson and Jay Aldous together lead the American group, and they were about 15 minutes in front of Avery Collins at 66k. Silvia Trigueros (Spain) leads the women's race at the time of this writing, and she's running inside the top-10 overall. Tracking.
Next Weekend – Run Rabbit Run 100 Mile – Steamboat Springs, Colorado
The "Bunny Money Meter" for the seventh-annual Run Rabbit Run 100 Mile race now reads $65,000 with a guaranteed $12,500 to each of the men's and women's winners.
Men
Jeff Browning – 1st 2018 Hardrock 100 Mile
Jeff Colt – 2nd 2018 UROC 100k
Jesse Haynes – 5th 2018 Hardrock 100 Mile
Mark Hammond – 3rd 2018 Western States Endurance Run
Kyle Pietari – 6th 2018 Western States Endurance Run
Tommy Rivers Puzey – 3rd 2016 Run Rabbit Run 100 Mile
Jim Rebenack – 1st 2017 Run Rabbit Run 100 Mile
Bradley Revenis – 1st 2017 Massanutten Mountain Trails 100 Mile
Jason Schlarb – 2nd 2018 Eiger Ultra Trail 101k
Bob Shebest – 2nd 2018 Georgia Death Race 68 Mile
Catlow Shipek – 1st 2014 Javelina Jundred
Brandon Stapanowich – 6th 2015 Hardrock 100 Mile
Marco Sturm – 5th 2015 Run Rabbit Run 100 Mile
Seth Swanson – 3rd 2018 Ultra-Trail Mt. Fuji
Zach Szablewski – 3rd 2017 White River 50 Mile
Charlie Ware – 8th 2018 Western States Endurance Run
Women
Denise Bourassa – 3rd 2018 San Diego 100 Mile
Kerrie Bruxvoort – 1st 2018 High Lonesome 100 Mile
Meredith Edwards – 8th 2018 Eiger Ultra Trail 101k
Nikki Kimball – 2nd 2018 Hardrock 100 Mile
Sarah Pizzo – 4th 2018 Speedgoat 50k
Emma Roca (Spain) – 2nd 2017 Run Rabbit Run 100 Mile
Jenn Shelton – 3rd 2015 The Bear 100 Mile
Alissa St. Laurent – 2nd 2018 Ouray 100 Mile
Michele Yates – 2nd 2018 Bandera 100k
Next Weekend – Salomon Glen Coe Skyline – Kinlochleven, United Kingdom
Like our live coverage? It keeps going! The team is next heading to the Glen Coe Skyline set of races, where the 29k Ring of Steall race doubles as the Skyrunning World Championships in the Sky discipline. It's also the fifth race of the Golden Trail Series. A separate preview for this one, expected to be competitive, will publish shortly and expected top entrants include Kilian Jornet (Spain), Stian Angermund-Vik (Norway), and Marc Lauenstein (Switzerland). Leading women's entrants include Laura Orgué (Spain), Sheila Avilés (Spain), and Eli Gordón (Spain).
Next Weekend – World Mountain Running Championships – Canillo, Andorra
It'll be the 34th World Mountain Running Championships and it's in Andorra on an uphill 12k course with 1,000 meters of elevation gain. 110 men and 81 women from some 39 different countries will contest the senior races.
Men
2017 first- and second-place finishers Victor Kiplangat (Uganda) and Joel Ayeko (Uganda) head this year's field. Their countrymen Jacob Kiplimo and Robert Chemonges are likely to prove formidable competition too.
Always-powerful Italy has a five-man team led by Francesco Puppi and Bernard and Martin Dematteis.
Kenyan runners Geoffrey Ndungu and Timothy Kirui have been racing in Europe this summer, and are expected to help the team improve on 2017's sixth-place team result.
And the U.S. is led by perennial medal contender Joe Gray, supported by Andy Wacker, Matt Daniels, and David Fuentes.
Women
It's an uphill year and that means Andrea Mayr (Austria). She always wins on uphill years, and that includes 2016, 2014, 2012, 2010, 2008, and 2006. She was second in last year's up and down race, and third in the 2004 uphill race. Mayr has such incredible longevity at the top, but it too has to run out at some point.
Mayr is likely to find tough competition from Christel Dewalle (France), Lucy Murigi (Kenya), and Allie McLaughlin (USA). It must be said, as per iRunFar policy, Dewalle previously served a four-month doping ban after a positive test at the 2016 Skyrunning World Championships.
The U.S. team also includes Addie Bracy, Annie Bersagel, and Kasie Enman.
Call for Comments
Like what we're doing? Tell us, and thanks!
See a race not included above? Leave a comment to share the results of races we didn't list. Don't fret, we can't cover everything and that's where you come in. Thanks for that as well.