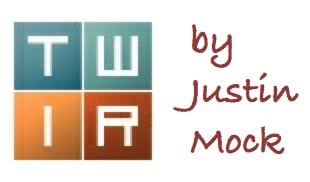 The U.S. Skyrunner Series, the Skyrunner World Series, and the World Mountain Running Association all held events this weekend. Add to that some surprise appearances at the Spartan World Championship and we've got a full column!
Flagstaff Sky Race – Flagstaff, Arizona
The 55k, 39k, and Vertical K all marked the end of the second-year U.S. Skyrunner Series.
55k
In the long distance, a point-to-point race with over 10,000 feet of climbing, and the biggest of those climbs at race end, Dan Kraft repeated as men's champion. His 5:49 finish time was six minutes off last year's mark, but good for a five-minute cushion on second-place Gabe McGowan. Josh Arthur was third in 6:00, Cody Lind fourth in 6:06, and Matt Shryock fifth in 6:17.
Arthur and Lind entered the race in first and second atop the series standings, and Arthur did enough to preserve that win. He won a $3,000 cash prize for the series, plus entry to all 2016 races.
In the women's race, it was all Ashley Erba. The 19-year-old dumped the women's field, winning by nearly an hour in 6:47, a time that is just a minute off Hillary Allen's course record from a year ago.
Following Erba were Meredith Edwards, second in 7:39, Jennifer Benna, third in 7:47, Mireya Vargas, fourth in 8:57, and Cassandra Dufek, fifth in 8:59.
Defending race and series champion Hillary Allen did not contest this race, meaning that the top two going into this event, Sarah Woerner and Kristina Pattison, finish the series in those positions. Despite finishing just two of the series' six events, Erba moved to third in the series rankings.
39k 
Swiss ski mountaineer Martin Anthamatten scored an upset win in the Sky race. He finished in 3:59, seven minutes up on Joe Gray. Timmy Parr was third in 4:39, and earned the series win. Parr's series win netted a $1,500 cash prize, plus entry to all 2016 events.
Megan Kimmel won the women's race in 4:29, a time that placed her third overall. Kristi Knecht was second in 5:04, and Corrine Malcolm was third in 5:12.
Kimmel's win, and the accompanying 20% bonus points for the U.S. Skyrunner Sky distance series finale, pulled enough points to jump from fourth to first in the series, just ahead of Stevie Kremer.
Vertical K
JP Donovan, a member of this year's U.S. Mountain Running Team, and Anna Mae Flynn were victorious in the short but steep race. Donovan finished the series in second, just behind Joe Gray, while Flynn doubled as race and series champion.
The North Face Endurance Challenge Wisconsin – Dousman, Wisconsin
Tyler Sigl championed the men's 50-mile race for the third year in a row. On a fast course that includes a large stretch of the Ice Age Trail and sections in Kettle Moraine State Park, Sigl cruised to a 5:55 finish time, well off his 5:27 and 5:38 marks from the previous two years, but enough to comfortably secure his fourth 50-mile win in five starts. This year's Cayuga Trail 50 Mile, where Sigl was third, is his lone miss.
Dylan Bowman overcame a wrong turn to finish second in 6:28 and John Knudson edged Brad Bergman for the final podium position. Just 24 seconds separated Knudson and Bergman with 6:49 on the clock.
As if one three-peat wasn't enough, Molly Culver matched Sigl with her own third win in a row. Culver clocked 8:10, as compared to the 7:24 and 7:51 marks she posted in the two previous years. Christine Murphy and Emily Kratz ran 8:18 and 8:22 for second and third, respectively.
Lantau 2 Peaks – Tung Chung, Hong Kong
A 23k race with 1,987 meters (6,500 feet) of elevation gain is sure to be eventful, but Typhoon Mijigae made the race even more memorable, and wet, for all 919 finishers. The outer bands of the weather system brought strong wind and heavy rain to the "two-peak" course.
The race was the fourth of five events in the Skyrunner World Series "Sky" division, and a pair of 20 year olds, Switzerland's Remi Bonnet and Norway's Yngvild Kaspersen, led the way.
Bonnet, who U.S. readers may remember from his recent The Rut Vertical K and 25k wins, finished in 2:14. Spain's Manuel Merillas chased to second in 2:24, and Italy's Tadei Pivk was third in 2:26. Salomon team manager Greg Vollet of France was fourth in 2:26, and Spain's Artiz Egea fifth in 2:27.
Heading into the world-series finale at the October 17 Limone Extreme SkyRace in Italy, Pivk leads the rankings. Merillas is second, the U.K.'s Tom Owens third, Ionut Zinca of Romania is fourth, and Egea is fifth.
Kaspersen, who was third in The Rut Vertical K and fourth in the 25k, eased to the women's win in 2:42. Despite the epicly bad conditions, it was a new course record. She was mostly closely chased by Spain's Laura Orgue and Maite Maiora. The pair finished in 2:49 and 2:51.
Elisa Desco ran 2:55 for fourth, and Stevie Kremer of the U.S. was fifth in 3:00.
The race featured four of the top-five women in the Skyrunner World Series. With her second-place finish, Orgue advanced past Desco atop the rankings. Maiora is third, Megan Kimmel of the U.S. fourth, and Kremer fifth.
As with the men's race at Limone, the series finale affords 20% greater points, ensuring that the series championship remains undecided until then.
Smarna Gora International Mountain Running Race – Llubljana, Slovenia
The 36th running of the race also marked the end of the World Mountain Running Association's World Cup. Up front it was Fred Musobo, the Ugandan who dominated the recent World Mountain Running Championships. This one was a lot closer, however. Musobo made the up, down, and then up way to the summit in 42:45, a mere five seconds ahead of Italy's Alex Baldaccini, the race's 2012 champion and third-place finisher in each of the last two years.
Matching his World Mountain Running Championships place, the U.K.'s Robbie Simpson was again third, finishing the 10k race in 43:28.
Sarah Tunstall of the U.K. led the women's field in 52:58, also winning the world-cup series. Tunstall was fourth individually at the recent World Mountain Running Championships. 2013 World Cup champion Alice Gaggi of Italy was second in 54:02 and Poland's Dominika Wisniewska-Ulfik was third in 54:26.
Arkansas Traveller 100 Mile – Perryville, Arkansas
After sharing the early miles with defending champion Wesley Hunt, Hal Koerner opened a nine-minute lead at mile 48. That gap grew to 12 minutes at mile 64, but the two were again even just four short miles later. From there, it was Hunt that was alone at the front of the race and he ran to a 15:36 winning time. Hunt, who was also second in 2013, bettered a course record that had stood since 2005 by a slim 53 seconds.
Steven Moore held off Pete Kostelnick for runner-up honors, 16:44 to 16:55, and Koerner was fourth in 17:19.
The women's race was all Alison Jumper. With 19:16 on the clock, she was way up on second-place Stacey Shaver-Matson and third-place Tammy Walther. Shaver-Matson and Walther finished the out-and-back race in 23:02 and 23:38, respectively.
Other Races and Runs
Cody Moat, the 2012 USATF Trail Marathon Champion and 2013 USATF 50-Mile Trail Champion, was third at the Spartan World Championships in Lake Tahoe. Other familiar names include Mount Marathon Race regular Matt Novakovich (17th), La Sportiva Mountain Cup winner Ryan Woods (22nd), Barkley Marathons finisher Nickademus Hollon (38th), and Skyrunning's Martin Gaffuri (43rd). In the women's race, Rory Bosio was 21st. Full results.
Out and back on the Middle Fork Trail, Rod Bien and Denise Bourassa topped a small field at the Willamette Headwaters Endurance Event 50k in Oregon. The two winners ran 4:50 and 5:55. Full results.
Kris Brown and Cindy Lynch won the Cuyamaca 100k in southern California, finishing in 9:34 and 11:17. Full results.
Likely the only fell race in the U.S., New Hampshire's 6.7-mile Bretton Woods Fell Race was won by Matt Veiga and Leslie O'Dell in 58:17 and 1:15:26, respectively. Full results.
Devon Yanko loves South Africa. A veteran of races like the Comrades Marathon and Two Oceans Marathon, Yanko ran 2:51 at the Cape Town Marathon (a true marathon, unlike the ultra-distance Comrades and Two Oceans events) in September, and then finished third in 13:13 at the Ultra-Trail Cape Town this weekend. It was the second running of the 100k event. Full results.
Krissy Moehl circled Lake Tahoe in 47 hours, 29 minutes, eclipsing Amber Monforte's year-old supported FKT on the Tahoe Rim Trail by almost two hours.
The forest service pulled Virginia's Grindstone 100 Mile's permit in anticipation of extreme weather from Hurricane Joaquin, forcing a reschedule for next weekend. Further south, South Carolina's Swamp Rabbit Trail 50k was cancelled as the trails were under water.
Call for Comments
This wasn't it this weekend. We haven't located results for Connecticut's NipMuk Trail Marathon or Chattanooga's Rock/Creek Stump Jump 50k. Does anyone have a report on these races?
What other events were not mentioned here? Share results in the comments section.