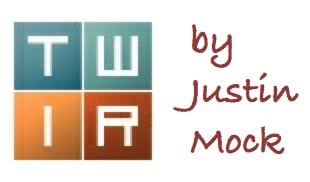 The Javelina Jundred, IAU Trail World Championships, and the USATF 50-Mile Road National Championships were the weekend's biggest races. Next week's USATF Trail Marathon National Championships are also previewed in this week's column.
JAVELINA JUNDRED – FOUNTAIN HILLS, ARIZONA
Though typically on the track at Aravaipa Running's Desert Solstice Invitational 'track meet,' Zach Bitter has had a lot of success in Arizona. That trend carried through the five-lap, 100-mile trail race here. In front all day, Bitter finished after dark in 13:30. His fastest paces came in his first lap when he averaged 7:01 per mile. In his final lap, he'd slowed to 9:04 miles, though he would average 8:05 pace for the duration.
It appears that this year's circuit changed slightly from previous years, but Bitter's mark eclipses Hal Koerner's 2011 course best of 13:47.
Third last year, Brett Sanborn improved one spot and some 32 minutes for a 15:15 finish. He was second at this year's race, only moving into that place on the last two laps.
Ryan Kaiser ran 16:40 for third, surrendering that runner-up position to Sanborn after 60 miles. For Kaiser, this was surely a vastly different experience from his fifth-place run at this year's Hardrock 100.
Last year's second-place finisher, Michael Carson, dropped from the race after 60 miles.
Similarly, after leading for the opening 60 miles, pre-race women's favorite Janessa Taylor dropped and did not finish. That left an opening for Dana Anderson and she ran into the lead. She was victorious in 21:03. Just seventh after lap one, she was sixth on the second lap, and third on the third lap. Anderson jumped to the lead on the final 40 miles.
Adela Salt and Amy Rasor were second and third in 21:32 and 22:17, respectively.
Courtney Dauwalter, this year's Run Rabbit Run 100 Mile winner, was both the women's and overall winner in the accompanying 100k. Dauwalter finished in 8:48. Second overall and first man was Nico Barraza in 9:58.
TUSSEY MOUNTAINBACK 50 MILE – BOALSBURG, PENNSYLVANIA
Heather Hoechst repeated as women's champ, running 6:49. It was a 16-minute improvement on her winning time from last year and Hoechst also became this year's USATF 50-Mile Road National Champion. Hoechst, who attended law school at nearby Penn State University, also pocketed a $500 cash prize.
Justyna Wilson and Anna Zielaski were second and third.
Running 5:49, Israel Merkle was the surprise winner in the men's race. The 28 year old from Ohio appears to have been making his ultra debut, and, as with women's winner Hoechst, he earned both his first national championship and $500 in cash money. Just over a month ago, Merkle ran 2:32 at the Akron Marathon.
Rich Heffron, who holds marathon times similar to Merkle, was second in 5:56, and Cole Crosby was third.
Pre-race favorite G. Anthony Kunkel does not appear to have contested the race.
Full results (when available).
IAU TRAIL WORLD CHAMPIONSHIPS – PENEDA-GERÊS NATIONAL PARK, PORTUGAL
iRunFar was on site with live coverage of the event, and has separately provided results commentary. This year's 85k (53-mile) course with 4,800 meters (15,750 feet) of elevation gain was said to be technical with steep and rocky ascents and descents. The race was held inside of Portugal's only national park.
Men
Second a year ago, Luis Alberto Hernando (Spain) avenged that 'loss' and topped this year's field with an 8:20 finish time. Almost 10 full minutes ahead of second, Hernando again asserted himself as the world's top trail ultrarunner of recent years.
The next four runners were all from France. With each country's top-three runners scoring in the team competition, France easily won team gold for the second year in a row. Nicolas Martin, Sylvain Court, Benoît Cori, and Ludovic Pommeret ran 8:30, 8:30, 8:36, and 8:44, respectively. Court was last year's winner, and Pommeret is best known for this year's UTMB win.
The four-man U.S. team was led by Jared Burdick. He won this year's USATF 50k Road National Championships and was second at the USATF 50-Mile Trail National Championships. Here though, Burdick was just 51st overall in 10:26. As evidence of how challenging the course and hot conditions were for the U.S. team, despite being the top U.S. men's finisher, Burdick was behind the first five female finishers.
Also scoring for the U.S. was Alex Varner, 61st overall in 10:38, and Mario Mendoza, 123rd overall in 11:54. Tyler Sigl, this year's USATF 50-Mile Trail National Champion, did not finish.
Women
If Hernando has established himself as the world's top trail ultrarunner of late, Caroline Chaverot (France) has perhaps done the same among women. Also just like Hernando, Chaverot too was second in this same race last year. This year though, Chaverot was victorious in 9:39, a time fast enough for 26th overall.
Relatively unknown internationally, Azara García (Spain) was perhaps a surprise second, and that was just five minutes back of race winner Chaverot. Equally new to this column, Ragna Debats (Netherlands) was third in 9:47. Defending champion Nathalie Mauclair (France) was fourth in 10:13.
Joining Garcia in the top 10, Spanish runners Gemma Arenas and Teresa Nemes were fifth and 10th, respectively. The third French runner, Aurelia Truel, though, was 11th and that was enough to give France a women's team gold to match the men.
Already thinned by injury before starting the race, the U.S. fielded a three-woman team. Larisa Dannis and YiOu Wang would not finish leaving Corrine Malcolm the lone American woman at the finish. Malcolm was 28th in 11:35.
OTHER RACES AND RUNS
Heather 'Anish' Anderson completed the 800-mile Arizona Trail. She set a new self-supported FKT of 19 days, 17 hours, and 9 minutes. FKT commentary.
At southern California's fall edition Whoos In El Moro 50k, married couple James and Maggie Walsh were both winners. Full results (when available).
And in northern California, Inside Trail's latest event was the Oakhills Hills series of races. In the 35k, Erik Sorenson and Magda Boulet were victors with 2:57 and 3:12 on the finish line clock. Full results.
A crop-topped Matt Flaherty hit his local Indiana trails for the Tecumseh Trail Marathon. Flaherty worked hard in the heat to gain the win and a new course record in 2:57. Full results (when available).
Dave Latourette and Hillary Kupish won Oregon's Autumn Leaves 50 Mile in 6:53 and 7:40. In the accompanying 50k, it was Kenneth Hawkes and Natalie Harvey in front in 3:45 and 4:21. Full results.
NEXT WEEKEND – MOAB TRAIL MARATHON – MOAB, UTAH
The race is again the USATF Trail Marathon National Championships, and is also a selection race for the 2017 World Mountain Running Long Distance Championships. Each of the men's and women's winners will gain a spot on the U.S. team that will compete in that race on August 6, 2017 in Italy. A $3,500 prize purse will also be shared among the top five men and women.
Men
Noah Brautigam – 4th at 2016 Power of Four 50k, 7th at 2016 Broken Arrow Skyrace
Sage Canaday – 11th at 2016 Western States 100, 1st at 2016 Black Canyon 100k
JP Donovan – 11th at 2015 Moab Trail Marathon
Morgan Elliott – 1st at 2016 Flagstaff Skyrace 55k, 2nd at 2016 Franklin Mountains 50k
Joe Gray – 1st at 2016 World Mountain Running Championships, 2nd at 2015 Moab Trail Marathon
Hayden Hawks – 4th at 2016 World Mountain Running Championships, 1st at 2016 Speedgoat 50k
Mike Foote – 1st 2013 Moab Trail Marathon
Dakota Jones – 1st at 2016 Broken Arrow Skyrace, 4th at 2015 Moab Trail Marathon
Matt Kempton – 1st at 2016 Steamboat Stinger Marathon, 2nd at 2016 Quad Rock 25 Miler
Matthias Messner – 7th at 2016 Speedgoat 50k, 4th at 2015 The Rut 50k
Tayte Pollman – 2nd at 2016 Flagstaff Skyrace 39k, 3rd at 2016 Speedgoat 50k
Justin Ricks – 4th at 2016 Flagstaff Skyrace 39k, 3rd at 2014 Moab Trail Marathon
Matias Saari – 13th at 2016 The Rut 50k
Andy Wacker – 1st at 2016 USATF Trail Half-Marathon National Championships
This is one of the more interesting fields of the year. Canaday for instance has established himself as a standout ultrarunner in recent years, while still able to compete in shorter distances at a very high level. Others like Gray and Wacker, and an emerging Hawks, have remained a constant at shorter distances. How this diverse group matches up against each other will be especially intriguing.
We believe that, though Max King is on the entrants list, he's not racing.
Women
Amanda Basham – 6th at 2016 Run Rabbit Run 100, 4th at 2016 Western States 100
Addie Bracy – 1st at 2016 U.S. Mountain Running Championships, 2nd at 2016 Pikes Peak Ascent
Rachel Cieslewicz – 11th at 2016 Golden Gate Dirty Thirty, 6th at 2015 Flagstaff Skyrace 39k
Jeanne Cooper – 2nd at 2016 Quad Rock 25 Miler, 2nd at 2016 Moab Red Hot 33k
Clare Gallagher – 1st at 2016 Leadville 100
Emily Harrison – 1st at 2016 Steamboat Stinger Marathon, 3rd at 2016 Massanutten 100 Mile
Megan Kimmel – 1st at 2015 Moab Trail Marathon, 1st at 2014 Moab Trail Marathon
Chris Lundy – 3rd at 2014 Moab Trail Marathon
Sandi Nypaver – 3rd at 2016 Flagstaff Skyrace 39k, 4th at 2016 Kendall Mountain Run
Sarah Pizzo – 4th at 2016 Flagstaff Skyrace 39k, 8th at 2016 The Rut 28k
Kelly Wolf – 1st at 2016 Flagstaff Skyrace 55k, 2nd at 2016 Imogene Pass Run
With no disrespect intended to any other competitors, Kimmel is a class above the rest here. She's been nearly unbeatable this year at races inside the U.S., and had similar success in Europe with a win of the Skyrunner World Series's Sky division. That's been equally true in Moab over the last few year's too. The entrant's list though is exceptionally long and podium positions will not come easily.
CALL FOR COMMENTS
The U.S. certainly has had its challenges at European trail races, but the Americans have been making inroads in recent years. Success has been had at UTMB, at Skyrunning World Series races, and just last week at Les Templiers, for instance. Both the U.S. men and women were off the mark at the IAU Trail World Championships though. Other countries like Spain and France are able to get their best runners to take part in the competition. While proximity to the race is in favor of the European countries, why wasn't the championship able to gain greater participation among top U.S. runners, and why weren't the U.S. runners present able to better compete?
The Moab Trail Marathon has some interesting match ups, such that any number of men and women and could come out on their respective podiums. What are your predictions?
What other results can be shared this week?