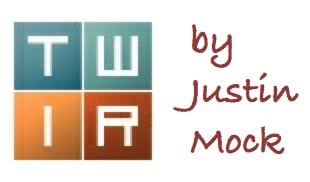 We're getting deep into October, fall, and the end of the year. This week's column offers up results from Arizona's Javelina Jundred and a bunch of regional races like Colorado's Sage Burner Trail Race and Oregon's Autumn Leaves 50/50. Let's dive in!
Javelina Jundred – Fountain Hills, Arizona
Fire twirlers and other Halloween-themed fun makes the Javelina Jundred a little different. The race's 16th edition was also the year's second-to-last Ultra-Trail World Tour race.
Women
A flat desert course like this isn't normally Darcy Piceu's cup of tea, but there she was winning another 100 miler. Piceu finished the race in 18:49, a time that sits just outside of the race's all-time top 10. This win adds to a big year that also includes firsts at the HURT 100 Mile, the Ronda dels Cims 105 miler, and the Angeles Crest 100 Mile.
Dana Anderson and Tonya Keyes were second and third in 19:31 and 19:50, respectively.
Third overall, Charli McKee was tops in the accompanying 100k in 9:47.
Men
Patrick Reagan has dealt with a lot of injury since winning last year, but got some just-what-the-doctor-ordered medicine here. His repeat victory happened in 13:42. It is the race's third-best ever, but is 41 minutes off his winning time from 2017.
Second- and third-place Dave Stevens (Canada) and Kenneth Hawkes followed in 15:39 and 16:22.
Jacob Jackson won the 100k race in 8:55.
The year's final Ultra-Trail World Tour race is the November 30 Ultra-Trail Cape Town 100k in South Africa.
Sage Burner Trail Race – Gunnison, Colorado
Normally a more casual fall race, this year's Sage Burner Trail Race, which hosted four events from 50k to 5k, turned on the heat.
Women
Second last year in the 50k distance, Wendy Stalnaker won, this time in 5:02. Leora Wallace edged Meredith Cook for second. The two finished in 5:11 and 5:12 with only 35 seconds separation.
Clare Gallagher won the 28k race in 2:18, and set a new course record by 12 minutes.
Men
John O'Neill, a former Colorado State University runner, beat 2018 U.S. Mountain Running Team member Matt Daniels in the 50k. The frontrunners finished in 3:44 and 3:45 with 68 seconds officially between them. Both finished under Timmy Parr's 2009 course record. Jackson Brill was third in 3:52. The race has been around since 2008, but five of the top-10 fastest runs ever happened this year.
Timmy Parr won the 28k race, and still has that course record, in 2:00. It was his second-straight win at the shorter distance.
Other Races and Runs
Ultra Trail de México
In 10:26, brand-new father Mario Mendoza won the 100k Ultra Trail de México race over a giant loop that gained 3,637 meters (11,932 feet) of elevation in the Mexican state of Hidalgo. Paola Fierro (Columbia) won the women's race in 13:47. The race is an important one in Mexico's ultra scene–it is the country's only Western States 100 qualifier. Full results.
Autumn Leaves 50/50
In Portland, Oregon, the Autumn Leaves 50/50 has both 50-mile and 50k race distances. Riva Muehlbauer was first female and first overall in the 50-mile race. She ran 6:56. Nathan Frazier was first man in 7:08. And in the 50k race, Pam Smith was first lady and second overall in 3:57 and Jeremy Hurl first man in 3:45. Smith now owns the 50k race's four fastest times. Full results.
Run With Scissors Double Marathon
I'd prefer rock or paper, but the 52.4-mile Run With Scissors race is in Ohio's Cuyahoga Valley National Park. Emily Collins won for the second year in a row in 9:06, and Chad Trumbo won in 7:58, adding to a 2015 win here. Full results.
Stone Steps 50k
On the far other end of Ohio, Katie Ruhlman won the Stone Steps 50k in Cincinnati in 4:41, her second-straight victory here. If there's an ultra in Cincinnati, you can bet your bottom dollar that David Riddle will be there. He was, and won in 4:07. Full results.
Big's Backyard Ultra
We're almost a week removed from Tennessee's last-person-standing Big's Backyard Ultra, but let's record those results for posterity. After 68 hours, Johan Steene (Sweden) mercied the field–and worldwide internet followers–after a whopping 283 miles. Everyone else is officially a DNF, but women's UltraRunning Magazine (North American) Ultrarunner of the Year contender Courtney Dauwalter was second with 279 miles and 67 hours, and Gavin Woody was third with 270 miles over 65 hours. Well done, folks. Full results.
Cactus Rose
The Cactus Rose Tejas Trails event had races over 100, 75, 50, and 25 miles. In the long one, Dena Carr was the winner in 30:22, and Michael Lewis won for the men in 27:54. Melanie Rabb was second overall in the 50-mile race in 9:33, and only men's winner Matt Smith was in front of her. Smith finished in 8:44. Full results.
Tecumseh Trail Marathon
Indiana's longtime Tecumseh Trail Marathon had its first-ever 50k as part of this year's race. Lisa Holding Eagle and Travis Zipfel set the inaugural standards at 5:46 and 4:26. In the traditional marathon, Shannon Halvorson and Matt Flaherty won in 4:39 and 3:05, respectively. Full results.
Patapsco Valley 50k
Significant forecasted rain pushed Maryland's Patapsco Valley 50k off its traditional state-park course for fear of trail damage, and that's why finish times are so much faster this year than ever before. Veronica Wallace won the women's race in 4:46, and men's winner Zachary Schroeder finished in 3:43. Full results.
Lake Hodges Trail Fest 50k
Southern California's Lake Hodges Trail Fest 50k had Jennifer McDaniel and Leo Ortega as this year's winners in 5:01 and 3:46. Full results.
Hixon 50k
The Hixon 50k is in the Hixon forest outside of La Crosse, Wisconsin. The winners were Margaret Ho and Pat Griffith in 5:17 and 4:38. Full results.
Next Weekend
Pinhoti 100 Mile
Alabama's Pinhoti 100 Mile men's race will feature Jeff Browning, who just doesn't know when to stop–and I mean that in a good way. He's chasing his fifth 2018 100-mile finish, and he'll be racing against Tahoe 200 Mile winner Kyle Curtin. Alabama's own Adela Negron-Flores looks to be the women's favorite. Liza Howard's name is on the entrants list, but she's not racing. Full entrant list.
Mountain Masochist Trail Run
The 36th-annual Mountain Masochist Trail Run 50 miler happens in Virginia. Leading ladies contenders include Kathleen Cusick, Amy Rusiecki, and Gina Slaby. We're going to put a call out for help on spotting the top men's contenders. Leave a comment to let us know who you give the nod to at the front of the men's race. Thanks! Full entrant list.
Call for Comments
Happy Halloween! Are you the dress-up-and-go-out type, or more likely to stay in and pass out candy? Answer us that, and tell us anything else you wish running-wise in the comments field below.