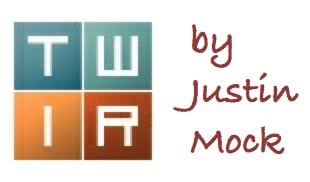 It was another knock-your-socks-off week. Highlights include South Africa's Otter Trail Run, France's Diagonale des Fous, and Les Templiers races, and next weekend's Javelina Jundred in the American West. It was a pretty great week, so let's talk about it.
Otter Trail Run – Nature's Valley, South Africa
The 2018 running of the Otter Trail Run was definitely its most competitive. The race was the culmination of the first-year Golden Trail Series, and both men's and women's course records fell. The race ran 'backward'–the direction alternates each year–and was 42k in length along a remote stretch of coastline.
Men
His name is certainly tops and Bartłomiej Przedwojewski (Poland) is world class as a runner, too. The Polish Skyrunning champion was third at this year's Zegama-Aizkorri Marathon and sixth at this year's Ring of Steall Skyrace. His win in South Africa won't be a surprise to Polish readers, but how 'bout that finish margin? Wow. Przedwojewski was out front early and added to that throughout for a 3:40 finish. That was 10 minutes in front of everyone else and 14 minutes better than the former course best.
Marc Lauenstein (Switzerland), former course-record holder, was second in 3:50, and Oriol Cardona (Spain) was third in 3:51.
Here was the rest of the top 10:
Stian Angermund-Vik (Norway) – 4th, 3:57
Alexis

Sévennec

(France) – 5th, 3:59
Stephan Wenk (Switzerland) – 6th, 4:08
Aritz Egea (Spain) – 7th, 4:08
Robert Rorich (South Africa) – 8th, 4:10
Rory Scheffer (South Africa) – 9th, 4:11
Christiaan Greyling (South Africa) – 10th, 4:11
Kilian Jornet (Spain) did not finish due to injury.
Angermund-Vik, who scored in five Golden Trail Series races, was the overall series champion.
Women
Holly Page (U.K.) has had year-long success in Skyrunning, but not often against a truly world-class field like this. Put those thoughts aside though because she cut through the women's group and, just like the men's winner, torched the former course best, too. Page's 4:37 was some 12 minutes better than history.
This one was much closer than the men's race. Second-place Ruth Croft (New Zealand) was less than a minute back in 4:38, and third-place Toni McCann (South Africa) finished in 4:41.
And here are the rest of the women's top 10:
Fanny Borgström (Sweden) – 4th, 4:43
Eli Gordón (Spain) – 5th, 4:48
Meg Mackenzie (South Africa) – 6th, 4:51
Silvia Rampazzo (Italy) – 7th, 4:53
Maya Chollet (Switzerland) – 8th, 4:59
Ida Nilsson (Sweden) – 9th, 5:02
Robyn Owen (South Africa) – 10th, 5:19
Croft, who ran four Golden Trail Series races, was the first-year series winner. Notably, three members of the 'local team' of South Africa went top 10 in both the men's and women's fields.
Diagonale des Fous – Réunion Island, France
Way out in the Indian Ocean on Réunion Island, the 165k (102.5-mile) Diagonale des Fous runs south to north through the island's interior with some 9,500 meters (31,100 feet) of elevation gain. It was the race's 26th year, though the contest was not part of the Ultra-Trail World Tour as it had been for several previous years.
Men
T'was a clash of the last two champions. 2017 winner Benoît Girondel (France) and 2016 best François D'Haene (France) found themselves together on the trail and settled the grudge match with, wait for it, a tie. Love it or hate it, the finish tie has become part of the sport and the pair crossed together in 23:18. One thing you can't argue with, the two are better together. They improved on their 2016 and 2017 finishes by over 30 minutes.
Maxime Cazajous (France) was third in 24:40, and 2015 winner and 2017 runner-up Antoine Guillon (France) was fourth in 25:07. French runners, including those of Réunion Island, took all of the first 19 finish positions.
Women
Jocelyne Pauly (France) led three women under the 30-hour mark. Pauly was first in 28:54, and closely followed by Audrey Tanguy (France) and Juliette Blanchet (France), who also tied in 29:23. Pauly seems on the rise with her running right now, as this follows up on her emergent third place at UTMB a couple months ago.
Longtime-leader Mimmi Kotka (Sweden) finished sixth in 32:32.
Les Templiers – Millau, France
Les Templiers is 76 kilometers (47 miles) and with 3,000 meters (9,800 feet) of climbing.
Men
Sébastien Spehler (France) made it two in a row. He repeated as men's winner in 6:36, two minutes better than in 2017. Also just like last year, Nicolas Martin (France) repeated as runner up. Martin ran 6:38, six minutes better than in 2017. Henri Ansio (Finland), fifth in 2017, was third this year in 6:58.
Other notable finishers included:
Andy Symonds (U.K.) – 4th, 7:01
Johan Lantz (Sweden) – 6th, 7:07
Sylvain Court (France) – 8th, 7:11
Ludovic Pommeret (France) – 10th, 7:20
Fritjof Fagerlund (Sweden) – 15th, 7:37
Women
Azara García (Spain) was completely unmatched here. She ran 7:38 and won by over 30 minutes. A mostly French field followed. Sarah Vieuille and Maryline Nakache (France) finished on the podium in 8:09 and 8:22.
Other notable finishers included:
Amandine Ferrato (France) – 4th, 8:34
Lucie Jamsin (France) – 5th, 8:52
Sandra Martin (France) – 7th, 9:19
Other Races and Runs
Big's Backyard Ultra
They're still going in Tennessee. Big's Backyard Ultra is a last-person-standing-style race. Runners have one hour to finish a four-ish-mile loop and be ready to start the next. As of Monday morning and 50 loops in, four men and one woman remain. 2017 winner Guillaume Calmettes is still in, and is joined by Johan Steene (Sweden), Gavin Woody, and Greg Salvesen. For the women, Courtney Dauwalter is still in the heart of it, too. Of note, there's not a women's and men's winner; it's literally the last person standing who wins, man or woman. Update, October 23: Johan Steene was the last person standing, after completing 68 laps or or 283.3 miles, in the early morning hours of Tuesday, October 23. Leaderboard.
Blue Sky Trail Marathon

Bobby Peavy and Brian Condon went one-two in a sprint finish at the Fort Collins, Colorado Blue Sky Trail Marathon. Peavy was rewarded with a one-second win in 3:11, and it was a new course record, too. Second-place Condon, it should be noted, is a real kicker; the guy doesn't like to tie. Earlier this year at the Golden Gate Dirty 30 50k, he out kicked Seth Demoor for third in a similar all-out sprint. Women's winner Addie Bracy won in 3:45, also a new course record. Full results.
Cappadocia Ultra-Trail
Turkey's 119k (74-mile) Cappadocia Ultra-Trail is one of the lesser-known races in the Ultra-Trail World Tour. Andrea Macchi (Italy) won in 11:12, with Marcus Scotney (U.K.) and Harry Jones (U.K. but living in Thailand) second and third in 11:31 and 12:18. Mariya Nikolova (Bulgaria) won the women's race in 13:14. Kalanova Alexandra (Russia) and 2018 UTMB winner Francesca Canepa (Italy) were second and third in 13:24 and 13:42. Full results.
The North Face Endurance Challenge Series Chile
The latest The North Face Endurance Challenge Series race went south to Chile. Finish times are not yet posted, but Moisés Jimenez (Chile) and Hillary Allen won the 80k (50-mile) contest, and Allen did so well that she was third overall. The race happened in the Andean foothills and had over 18,000 feet of elevation gain. Full results (when available).
Ghost Train 100 Mile
The rails-to-trails Ghost Train 100 Mile in New Hampshire is flat and fast, and Alexander Jinks made it happen in 13:29. He won by over three hours. Women's best Deirdre Lowe was fourth overall in 18:43. Full results.
Uwharrie 100 Mile 
North Carolina's Uwharrie 100 Mile is on a 20.5-mile singletrack loop repeated five times. It's very rolling, with little to no flat ground, and makes for about 17,000 feet of elevation gain. Former U.S. 24-hour national team member Rich Riopel won in 23:31, and Daisy Weill led four women's finishers in 26:34. Weill's finish was a new course record. Aaron Saft and Adrienne Fratczak won the accompanying 100k distance in 12:19 and 14:52, respectively. Full results.
GOATz Trail Run 50k

The Nebraska trail GOATz held their namesake GOATz Trail Run 50k and Cory Logsdon won for the fifth-straight year. His 3:38 was a new course record. For the women, this one is in Omaha and that means Kaci Lickteig was there, too. She also won for the fifth time and finished in 3:51. Full results.
Trails4Tails Fest 50k
The Trails4Tails Fest 50k took place in New Jersey's Washington Crossing State Park–where iRunFar Editor-in-Chief Bryon Powell long ago cut his teeth, er soles, on trails. Patrick Aragon and Jaclyn Shokey emerged as winners in 4:35 and 5:16, respectively. Full results.
Next Weekend – Javelina Jundred – Fountain Hills, Arizona
Aravaipa Running's Javelina Jundred is the year's penultimate Ultra-Trail World Tour race.
Men
Sondre Amdahl (Norway) – 4th 2015 Ultra-Trail Mt. Fuji
Chris Mocko – 4th 2018 Silver Rush 50 Mile
Patrick Reagan – 1st 2017 Javelina Jundred
Thomas Reiss – 3rd 2018 Mad City 100k
Dave Stephens (Canada) – 6th 2018 The Rut 50k
Chris Wehan – 1st 2018 Silver State 50 Mile
Women
Dana Anderson – 1st 2016 Javelina Jundred
Keila Merino – 9th 2015 The North Face 50 Mile
Simona Morbelli (Italy) – 2nd 2017 Leadville Trail 100 Mile
Darcy Piceu – 1st 2018 Angeles Crest 100 Mile
Adela Salt (Canada) – 1st 2017 Mogollon Monster 100 Mile
Other Trail and Ultra News – Skyrunning World Series
2018's end is coming soon, and most of the worldwide race groups have started to release their 2019 calendars. Up next on the announcements then is the Skyrunner World Series. The list includes 15 races in 11 countries, and five new-to-the-series races. The races are noticeably shorter than in the past, there are no secondary divisions within the series, and a series-ending Sky Masters contest will draw early series race winners to a single location.
April 21 – Mt. Awa Skyrace 31k (Japan)
May 1 – Yading Skyrun 29k (China)
May 11 – Transvulcania 74k (Spain)
May 19 – SkyRace des Matheysins 27k (France)
June 1 – Madeira SkyRace 55k (Portugal)
June 15 – Livigno SkyMarathon 34k (Italy)
June 29 – Olympus Marathon 44k (Greece)
July 14 – Buff Epic Trail 42k (Spain)
July 21 – Royal Ultra SkyMarathon 52k (Italy)
July 28 – SkyRace Comapedrosa 21k (Andorra)
August 3 –

Tromsø

Skyrace 57k (Norway)
August 23 – Matterhorn Ultraks Extreme 24k (Switzerland)
September 15 – ZacUp SkyRace 24k (Italy)
September 22 – Pirin Ultra SkyRace 66k (Bulgaria)
October 5 – Sky Pirineu 37k (Spain)
Mid-October – Sky Masters (TBD)
Noticeably absent from the series is longtime inclusion Zegama-Aizkorri Marathon. Neither The Rut's races nor any U.S. races are on the schedule either.
Call for Comments
Tell us about other races that caught your eye, and fill in more information on the races we did cover! Thanks for sharing the knowledge.