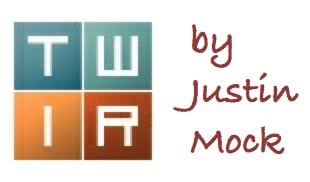 A husband-and-wife team took the Grindstone 100 Mile in Virginia, and in Oregon a pair of brothers worked to take down a course record in less-than-ideal conditions. This coming week, the USATF Trail Half Marathon National Championships takes place in Washington. You'll find these stories and more in this week's column.
Grindstone 100 Mile – Swoope, Virginia
A week later than expected, but incredibly still on, the Grindstone 100 Mile overcame a forced reschedule due to the previous week's rainfall and Brian and Amy Rusiecki swept the top positions with 20:24 and 23:36 winning times.
Brian, second a year ago, had a four-minute lead at the first checkpoint and was at or near the front all day. Andy Vermilyea was the last to lose touch with the race winner, and then barely held on to second, escaping Darren Thomas by 25 seconds. Both second-place Vermilyea and third-place Thomas finished in 20:58.
Women's winner Amy Rusiecki also opened up an immediate lead, 23 minutes ahead of eventual second-place finisher Lori Cooper at the first checkpoint. Fourteen hours into the race that gap had closed to just six minutes. Rusiecki however would regroup and add to her lead for the rest of the race, while, for a short time, Alexis Thomas pulled even with Cooper. Behind Rusiecki's 23:36, Cooper would finish second in 24:19 and Thomas third in 24:37.
Full results.
Oregon Coast 50k – Yachats, Oregon
Sustained winds of 30 miles per hour and gusts of up to 50 miles per hour met runners for the first nine miles of coastline trail. Ryan and Eric Ghelfi shared the lead, trading off every 30 seconds while building an early gap. Younger brother Eric, 23 years old and competing in his second ultra, suffered a giant bonk and faded to fourth, while Ryan powered through heavy rain and wet trails for a 3:57 finish, just inside the former course best at the second-year event.
Cody Callon and Rob Russell ran 4:08 and 4:13 for second and third.
For the ladies, it was Katylyn Gerbin just missing a sub-five-hour finish at 5:01. She was joined on the podium by Rachel Griebel and Meredith Heestand in 5:16 and 5:26, respectively.
Oil Creek 100 Mile – Titusville, Pennsylvania
Twenty-three-year-old Nicholas Kopp scored a new course record with 17:04 on the finish clock. Darren Oskvig chased to a 17:48 runner-up mark, and Danny Mowers was third in 19:12. U.S. 24-hour team member Maggie Guterl earned the women's win in 21:04, edging out Jacqueline Palmer's 21:40 finish. Lauren Pearch was third in a distant 24:24.
Nicholas Hanson and Amanda Debevc won the accompanying 100k in 10:09 and 11:46, respectively.
Other Races and Runs
Fall marathon season is underway! Michael Wardian ran 2:35 at the Hartford Marathon, finishing 10th overall and second master. Kasie Enman missed an Olympic Trials Marathon qualifier with a 2:50 finish. Wardian also ran 2:25 a week earlier at the Twin Cities Marathon, while Uli Steidl ran 2:29 at that same race.
$30,000 two years in a row! Max King repeated as winner at the Warrior Dash World Championship, held this year in Tennessee. 2008 Olympic steeplechaser Josh McAdams was second and–get this–former Weber State steeplechase (!) standout Bret Hales was third. The same pattern held in the women's race as 2012 Olympic steeplechaser (!) Bridget Franek bested defending champion Kimber Mattox. Allison Morgan, like Mattox, a 2015 US mountain running team member, was fourth.
A week after finishing 22nd at the Spartan World Championships, 2015 La Sportiva Mountain Cup winner Ryan Woods won the Spartan Georgia race.
Owen Bradley and Neela D'Souza won the Can Lake 50 Mile in upstate New York, running 6:26 and 7:21, respectively. Full results.
In 600 miles over 23 days, Mike Foote and Mike Wolfe completed their audacious Crown of the Continent traverse from Missoula, Montana to Banff, Alberta, Canada.
In Massachusetts, the TARC 100 Mile saw John Beliveau and Kate Spera run 21:15 and 26:16 to earn victory. Full results.
The 33rd annual Dick Collins Firetrails 50 Mile in northern California crowned Luke Neumann and Amy Phillips as race winners in 7:48 and 8:13. Christian Fitting and Jennifer Pfeifer finished on top in the accompanying Golden Hills Marathon, running 3:24 and 4:07. Full results.
At the first-year Folsom Lake Ultra Trail in northern California, Jean Pommier and Bev Anderson-Abbs ran 68.5 miles in 11:23 and 13:07. Full results (when available).
In North Carolina, Brian Marshburn and Leigh Jackson ran the Pilot Mountain to Hanging Rock Ultra in 8:19 and 9:30. Full results.
Racing through the Santa Cruz Mountains, Erik Sorenson and Jennie Yeaman won the Skyline to Sea 50k in 3:57 and 4:47, respectively. Full results.
The Defiance 50k took place in the best of Tacoma, Washington's Point Defiance Park. Patrick McAuliffe and Becca Murdock were victorious in 4:02 and 5:12. Full results.
Emily Harrison repeated as women's champ and finished first overall at the Soulstice Mountain Run in Flagstaff, Arizona. Harrison ran the 11-mile route in 1:21:14. Full results (when available).
Next Weekend – Lake Padden Trail Half – Bellingham, Washington
The loop around Lake Padden is the USATF Trail Half Marathon National Championships for the second year in a row. Both Patrick Smyth and Maria Dalzot will return to defend their 2014 titles and compete for a share of the $4,000 prize purse. Smyth won this year's US Mountain Running Championships and Dalzot was the 2015 La Sportiva Mountain Cup winner.
Men
Smyth's closest challenger is likely to be Andy Wacker. Most recently Wacker upstaged Smyth at the USATF 50k Trail National Championships, though Smyth's wrong turn may have contributed to that.
Tim Tollefson's path towards an Olympic Marathon Trials qualifier will take him through Lake Padden, while Jared Bassett, fifth at the 2015 USATF 50k Trail National Championships, and Sam Robinson, fifth at the 2014 USATF 50k Trail National Championships, will also challenge for a podium position.
Women
The depth of the women's field is greater than the men's, and Dalzot will likely need to better her 1:32 mark from a year ago to remain on top. Key challengers include:
Kimber Mattox – sixth at 2015 World Mountain Running Championships
Allison Morgan – fourth at 2015 US Mountain Running Championships
Jamie Cheevers – 12th in the 3000m steeplechase at the 2015 U.S. Track & Field Championships
Michele Yates – winner at 2015 Gorge Waterfalls 100k
Ladia Alberton Junkans – sixth at 2015 US Mountain Running Championships
Caitlin Smith – winner at 2015 USATF 50k Trail National Championships
YiOu Wang – winner at 2015 Table Rock 27k
Lindsay Tollefson – third at 2015 USATF 50k Trail National Championships
Chris Lundy – Five-time US mountain running team member
Samantha Rivard – NCAA DII Cross Country All-American, 16:29 5k best
Next Weekend – Limone Extreme SkyRace – Limone, Italy
The Sky and Vertical K classes of the Skyrunner World Series will conclude at the October 17 Limone Extreme SkyRace in Italy. iRunFar will preview the race separately and provide some race-day coverage. Stay tuned!
Call for Comments (from Meghan)
What other events were not mentioned here? Share results in the comments section. Thanks!